This shop has been compensated by Collective Bias, Inc. and its advertiser. All opinions are mine alone. #KetchupWithFrenchs #CollectiveBias
I swear that everyone I know got an Instant Pot for the holidays, and we are all scrambling to find the best recipes to make for our families. What's awesome about this kitchen device is that you can basically dump a bunch of ingredients into a pot, quickly press some buttons, and have an amazing dinner in well under an hour. Because it's a pressure cooker, the flavors really infuse into your protein of choice. Today, I'm sharing a recipe for Instant Pot Asian Pork Sliders. This is a simple mid-week recipe you can prepare in just minutes — and most importantly, if your family is anything like ours, they will love it!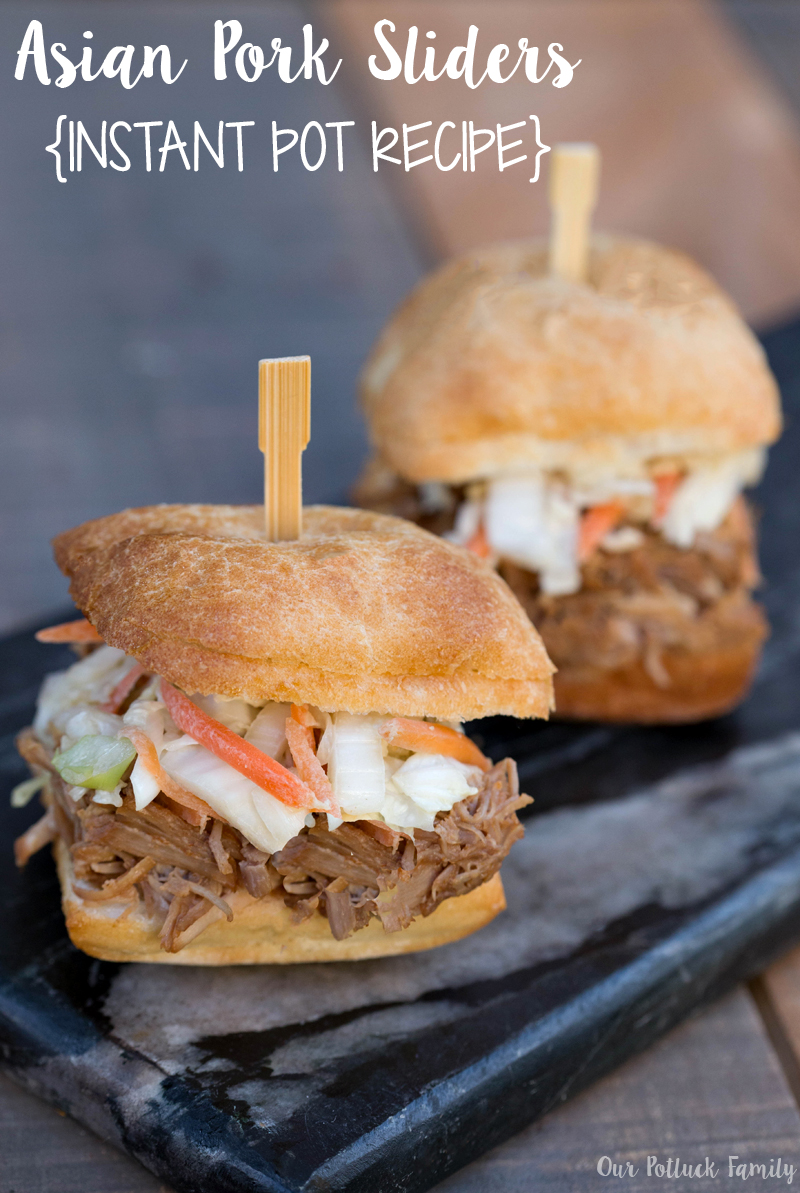 Ingredients
For the pork:
5 pounds boneless pork shoulder, but into 2-inch cubes
1 cup French's Ketchup
1/2 cup brown sugar
1/2 cup chicken broth
1/2 cup soy sauce
2 scallions
2 cloves of garlic
1 T freshly-grated ginger
For the slaw:
3 cups shredded cabbage
1 cup shredded carrot
2 scallions, sliced
1/2 cup rice vinegar
1 T mayonnaise
1 T sesame oil
1 T soy sauce
1 t freshly-grated ginger
1 t sugar
1 t sesame seeds
Directions
Gather all of your ingredients. Combine the ketchup, brown sugar, chicken broth, soy sauce, scallions, garlic, and ginger in a blender, and blend until smooth. Add one cup of this mixture to your Instant Pot insert (the Instant Pot requires you to use at least one cup of liquid each time you prepare food inside it) along with the cubed pork shoulder. Toss this together. Use the "stew" setting and set the timer for 35 minutes.
Pour the remaining mixture from the blender into a saucepan over a low heat and simmer for about 20 minutes, until the sauce has thickened. That will now be your homemade Asian barbecue sauce. Yum!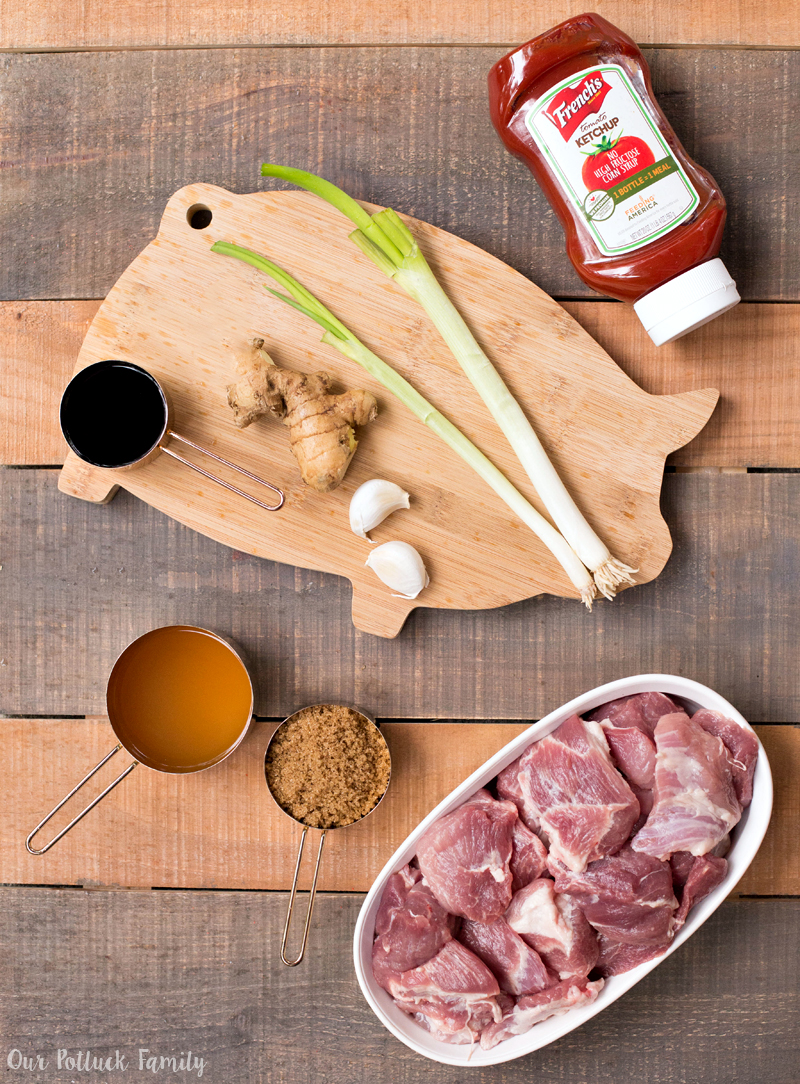 While the pork is cooking in your Instant Pot, prepare the slaw.  Combine the shredded cabbage, shredded carrots, and sliced scallions in a large bowl. Whisk together the rice vinegar, mayonnaise, sesame oil, soy sauce, fresh ginger, sugar, and sesame seeds. Pour this mixture over the veggies and toss. I was surprised to find Napa cabbage available at Walmart. This cabbage has thinner, more wrinkly leaves that give the perfect crunch to this slaw.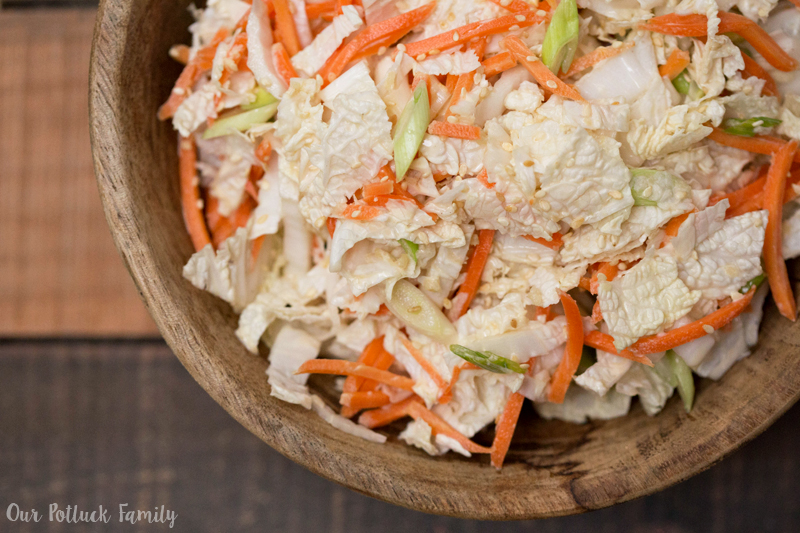 When your pork is cooked, it will be incredibly tender and juicy. Remove it from the Instant Pot, chop/shred it all, and toss with the barbecue sauce you simmered on your stove top. (PS – I purchased this pig cutting board like a year ago, waiting to display it in the perfect recipe post. How cute is it?!)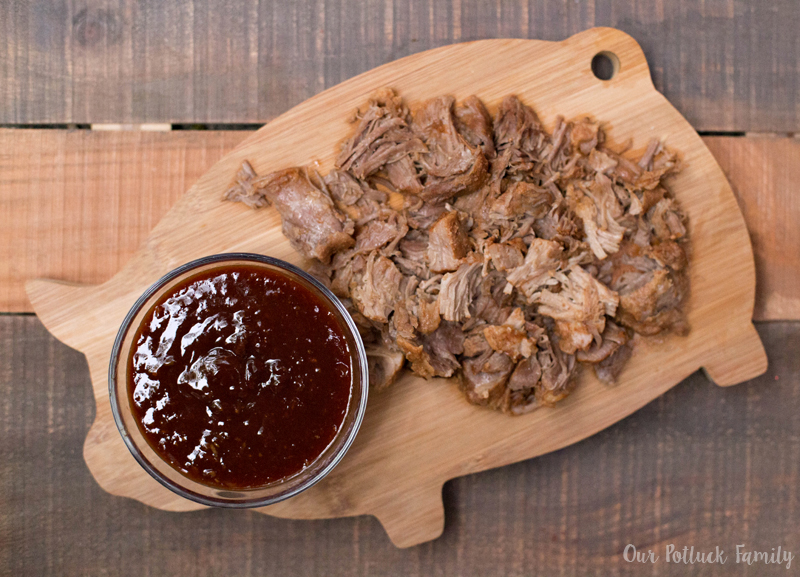 To assemble the sliders, cut a small dinner roll or mini ciabatta roll in half. I like the ciabatta bread because it is firm, so it holds the sandwich better together. Place a nice scoop of Asian pork at the bottom and top with the slaw.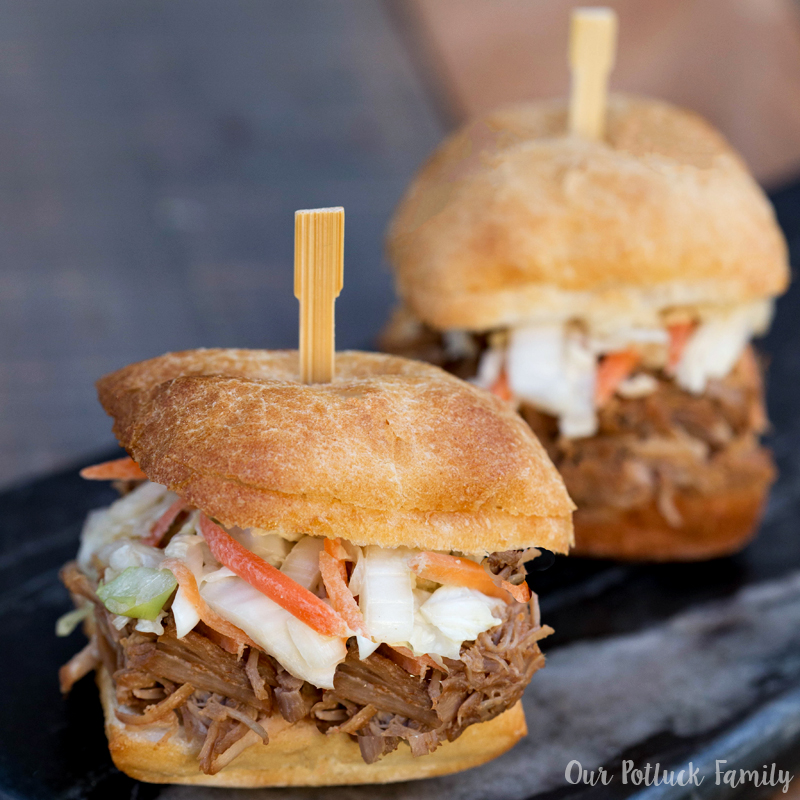 These Asian Pork Sliders are perfect with a side of sweet potato fries and French's Ketchup – it's a new twist on the burger and fry! If you have any pork leftovers, they can be stored in the refrigerator for several days or place in the freezer to defrost and serve for another meal. You can also make double the barbecue sauce to enjoy on another day.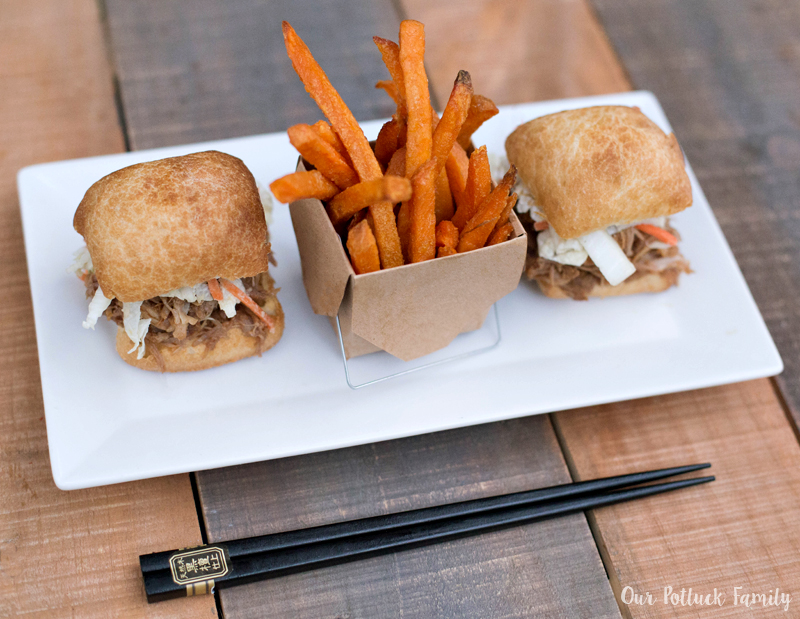 Head to Walmart to purchase French's Ketchup down the condiment aisle. French's Ketchup contains real ingredients, like sugar and tomatoes, and is free of GMOs, high-fructose corn syrup, and preservatives. The good ingredients in French's makes me feel great about including it in some of my family's favorite recipes! Added bonus? French's has partnered with Feeding America to donate 10 million meals in 2017.
Did you get an Instant Pot recently? What have you prepared for your family?