This shop has been compensated by Collective Bias, Inc. and its advertiser. All opinions are mine alone. #FallMoments #WoodbridgeWines #CollectiveBias The following content is intended for readers who are 21 or older.
When I turned 30, I decided to host my own birthday party (which just happens to be exactly one week after Halloween). I had just given birth to my daughter two months prior, so I wasn't ready for a big night out, but I wanted something special. I chose to have a Wine, Cheese, and Chocolate party in my home – and it was awesome! We did it potluck-style, and my friends and family each brought either a dish or a bottle of wine. I was thinking about an adults-only Halloween party idea this year and remembered this awesome party I hosted 6 years ago. My Halloween twist? It will be a Wine and Cheese Halloween Masquerade party!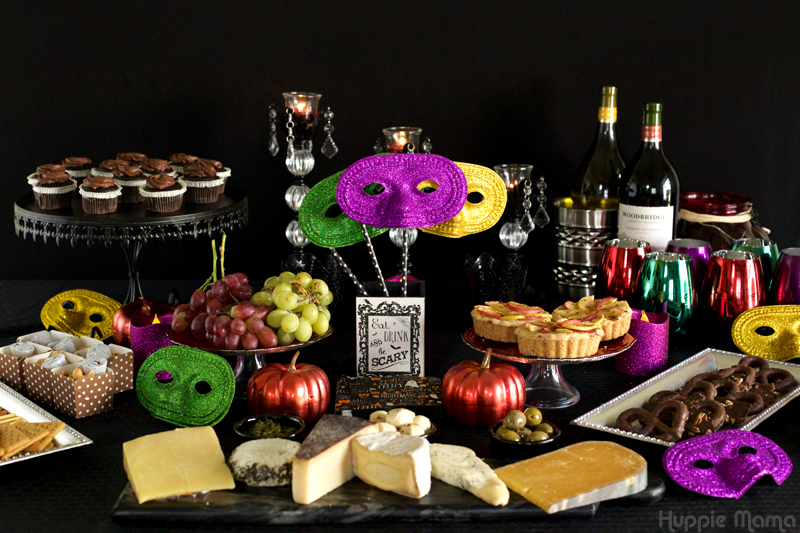 Okay, there is so much here I just need to talk about…the food, the wine, the decor! I love how it all turned out! Want to learn how to re-create this party? Continue reading! I will start with the wine.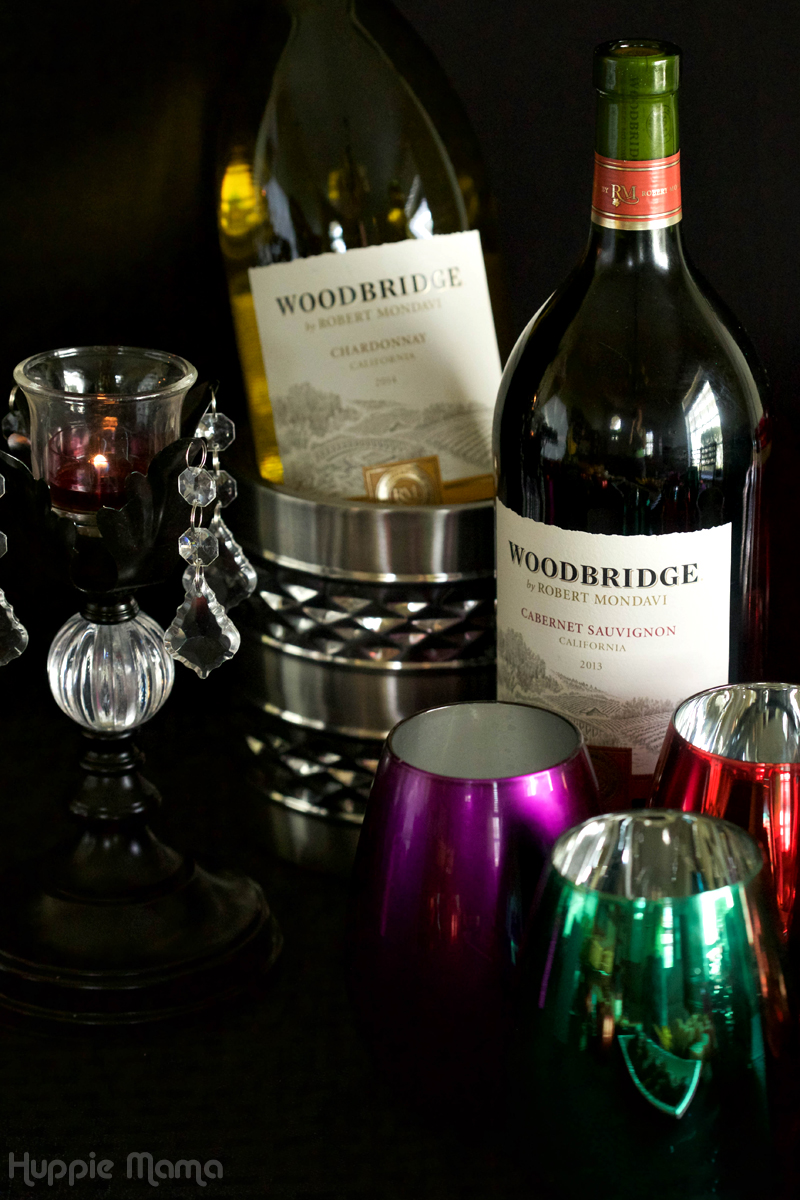 Every adult party requires a bottle of red wine and a bottle of white wine. I purchased Woodbridge Wines — Cabernet Sauvignon and Chardonnay. How spectacular are these glasses? They were my inspiration for the tablescape.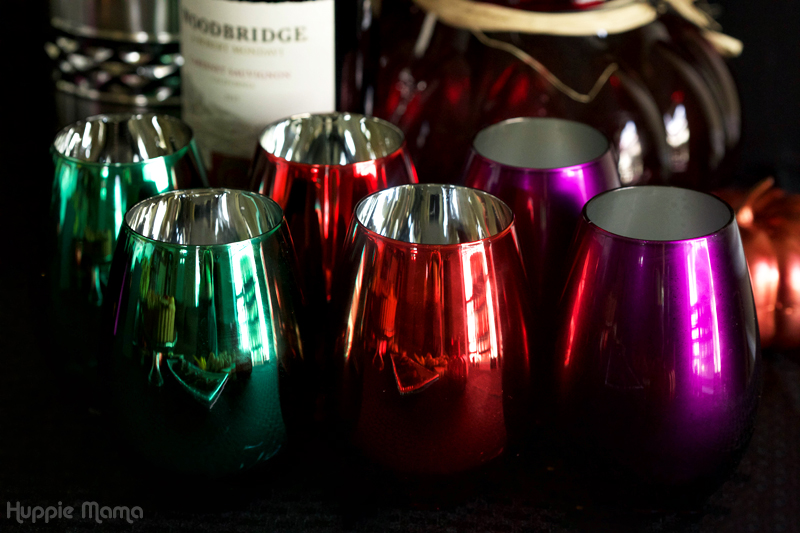 Against the black, they make the perfect Halloween glasses. However, pair the red and green with winter items, and they would be perfect for a Christmas party (my gears are turning).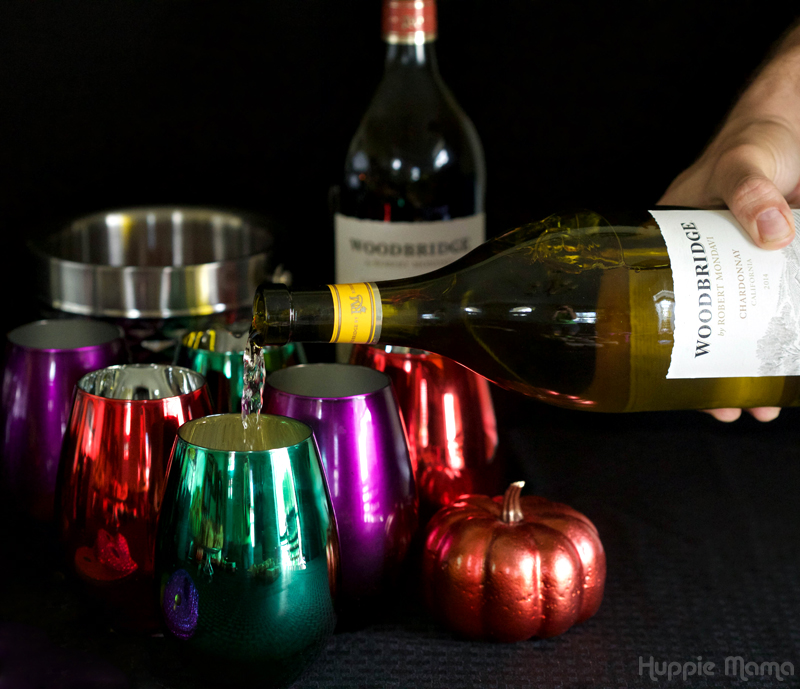 A Halloween masquerade party requires lots of sparkly masks. I ordered a whole bundle online for just a few dollars. These colors compliment the glasses so well to give a very festive appearance to this table.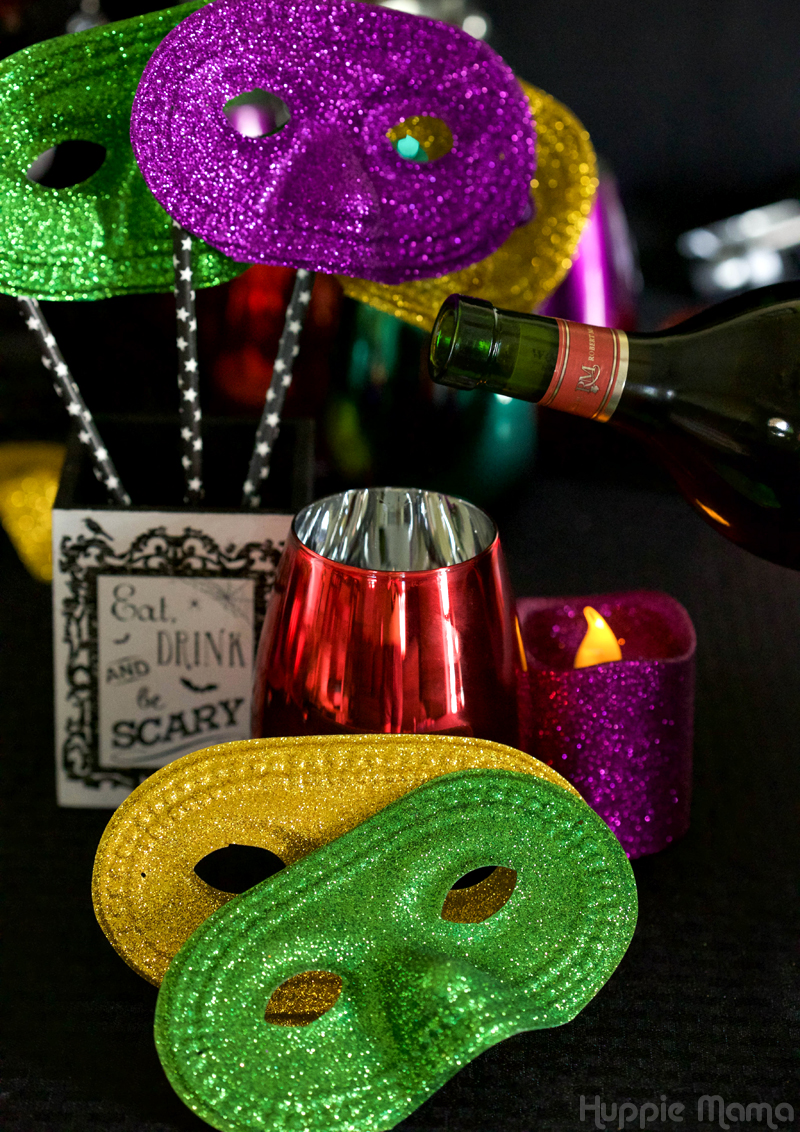 Next up? The food. Some parties require all sorts of complicated dishes, but this party is great for just simple finger foods. A cheese plate with crackers and bread, a tray of chocolates, cupcakes, and one homemade dish – apple cream cheese tart (recipe below).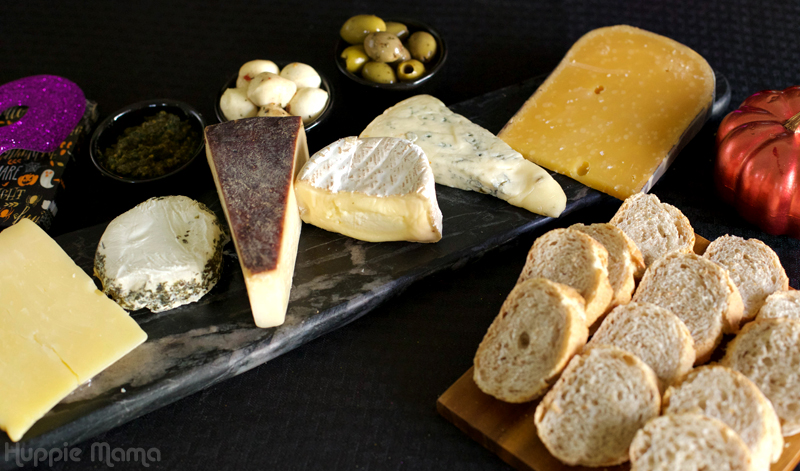 For the cheese plate, I selected a double-cream (similar to a brie), a hard cheese similar to parmagiana, an aged gouda, a soft herb goat cheese, small mozzarella balls, and another mild hard cheese. To accompany the cheeses, a pesto and marinated olives. All of these can be purchased as-is at your grocery store, so all you have to do is arrange them on a nice platter. How easy is that?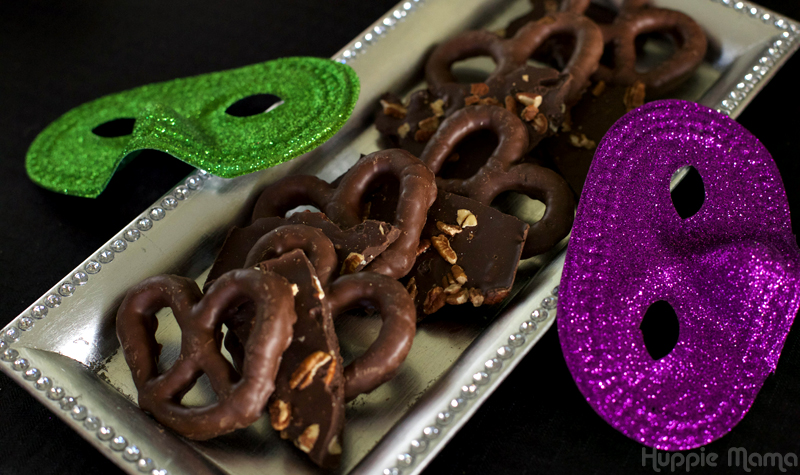 I wanted to include bite-sized chocolates, so I purchased chocolate bark with chopped nuts and chocolate covered pretzels. Everyone can just grab one and start eating – simple and delicious.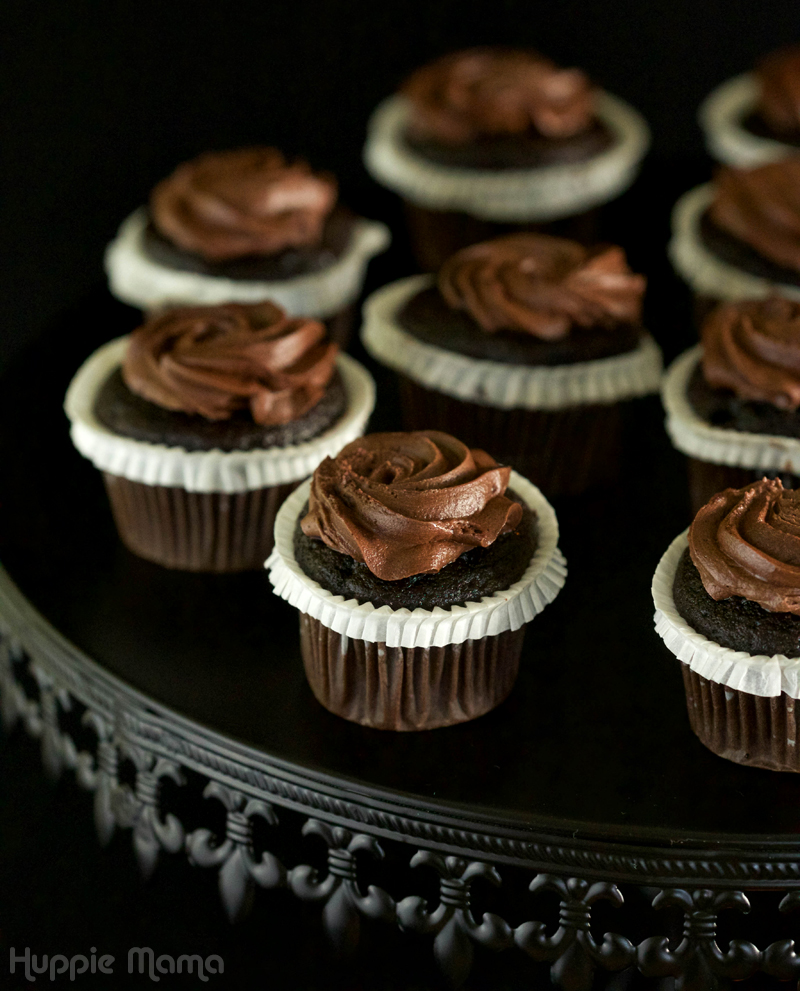 Two words: chocolate cupcakes. These bite-sized cupcakes were from the grocery store's bakery and compliment the wine and cheese perfectly. Then again, what doesn't go well with wine and cheese?
Serve alongside a variety of crackers, red and green grapes, and nuts. I placed cashews in small containers, topped with a chocolate-peanut butter cup. Guests can grab these small cups and mingle with friends.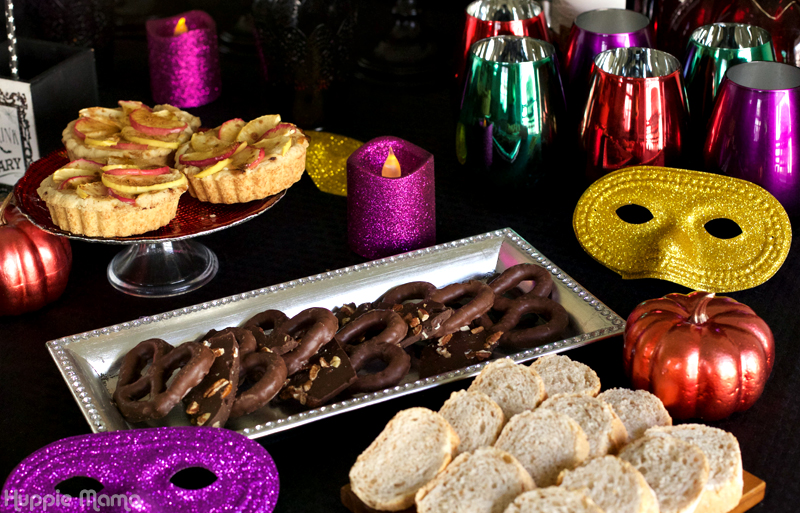 I love the touches of glitter on the party – sparkly masquerade masks, shiny pumpkins, and glittery LED candles.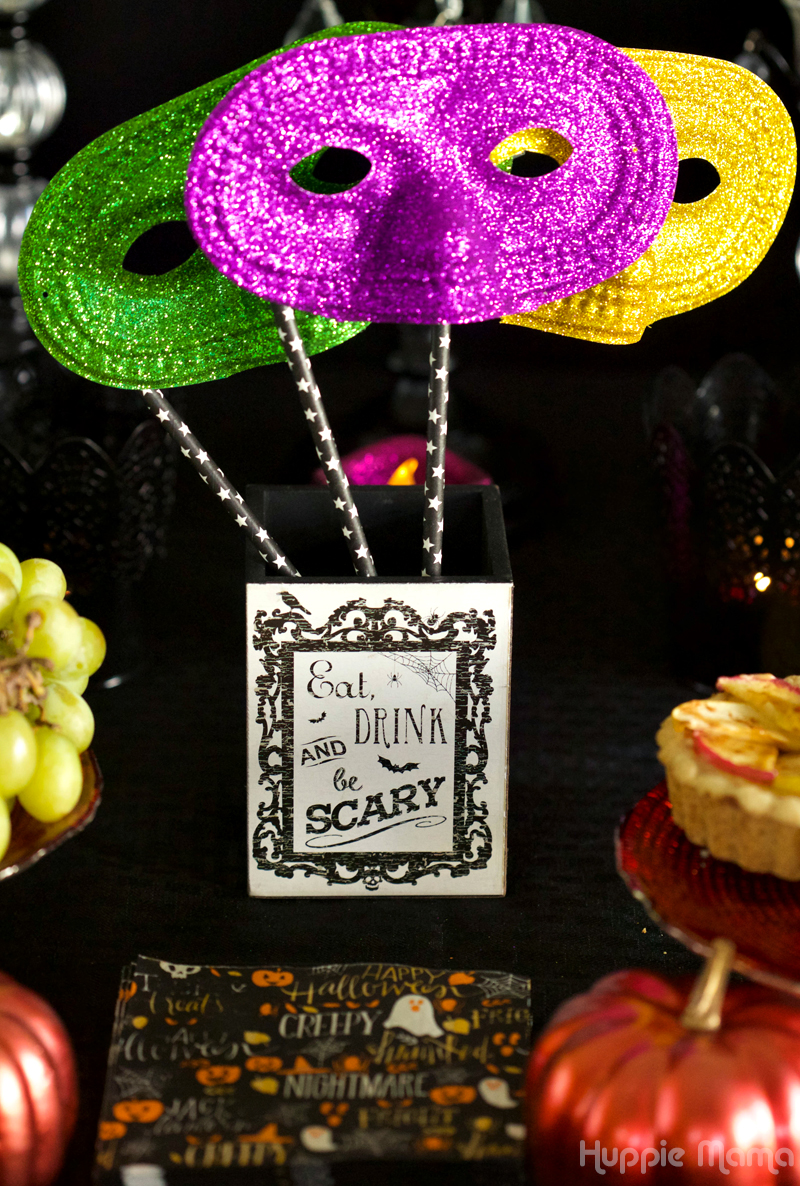 Eat, drink, and be scary – That is definitely the theme of this party! A stack of Halloween napkins complete the table. Remember that Apple Cream Cheese Tartlet I mentioned above? Here it is again!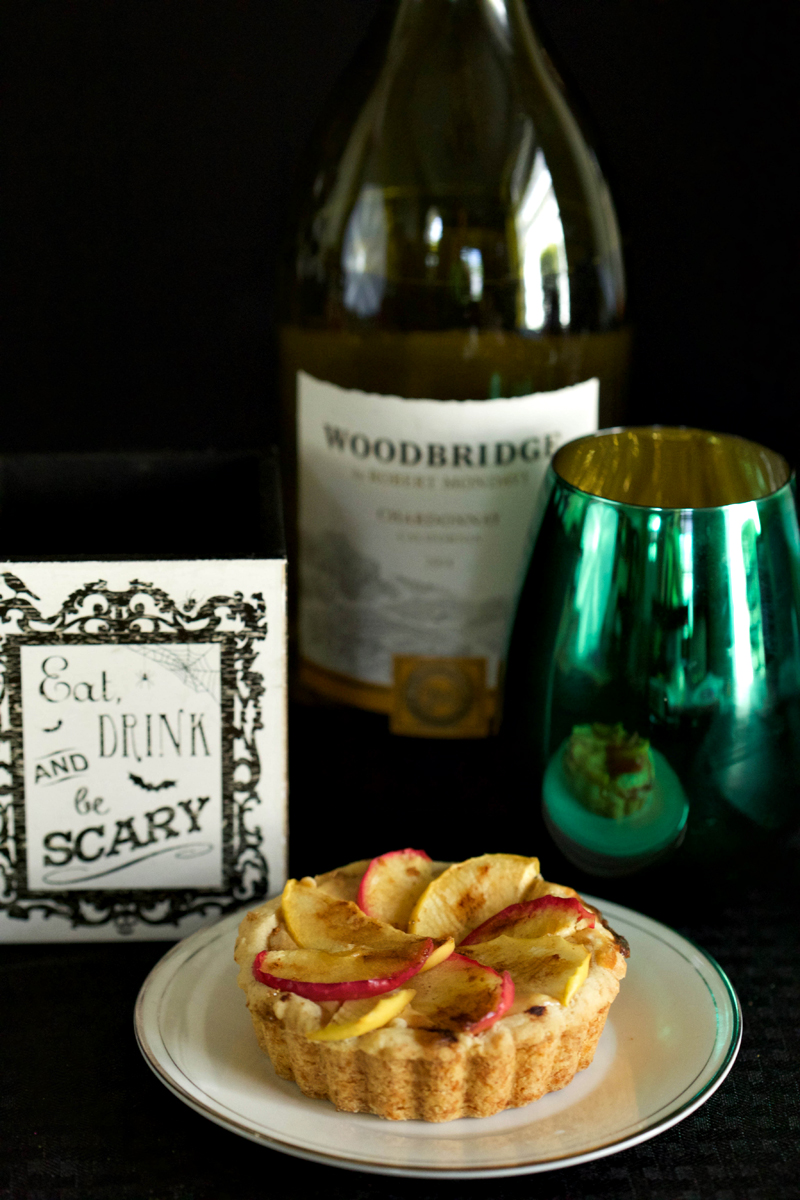 I'm usually a red wine drinker, but this tartlet paired so well with the chilled Woodbridge Chardonnay. Here's how you can make this fall recipe at home.
Ingredients:
1 cup flour
1 stick butter, softened
1/3 cup + 1/3 cup brown sugar (+ extra to sprinkle)
8 ounces cream cheese
1 egg
1/2 t vanilla
1/4 t + 1/4t cinnamon
2 apples
Directions:
Preheat oven to 425 degrees. In a mixer, combine the butter and 1/3 cup of brown sugar until fluffy. Add 1 cup flour and mix until a dough forms. Press this dough into the bottom of each tartlet in a tartlet pan (makes 4 tartlets total). In a separate bowl, combine 1/3 cup brown sugar, cream cheese, egg, vanilla, and 1/4 t cinnamon until well-blended.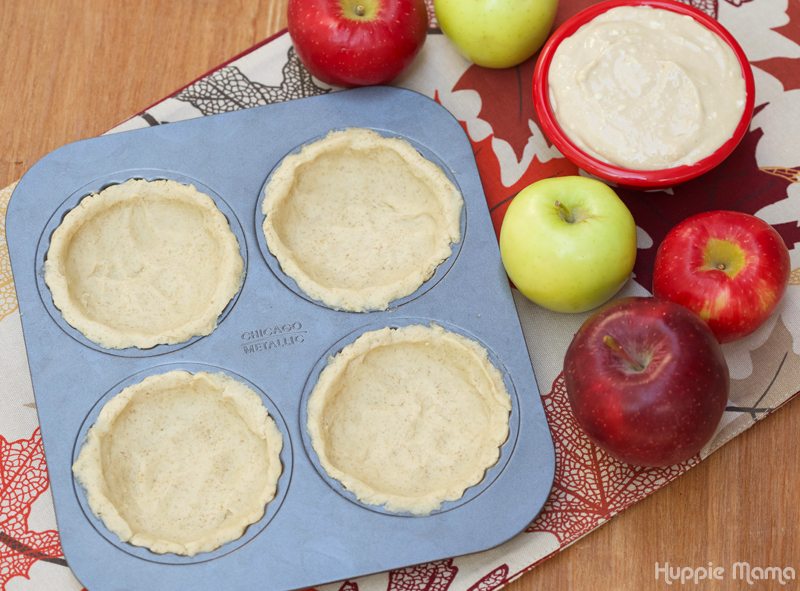 Fill the each tartlet with 1/4 of the cream cheese mixture and smooth out. Thinly slice two apples (I chose one yellow apple and one red apple). Arrange the apples in a circular pattern on each tartlet. Sprinkle 1/4 t cinnamon and a little extra brown sugar over each tartlet. Place in the oven for 10 minutes, lower the temperature to 350, and bake an additional 15 minutes. Remove from the oven and chill in the refrigerator 2 hours for the cheese mixture to set.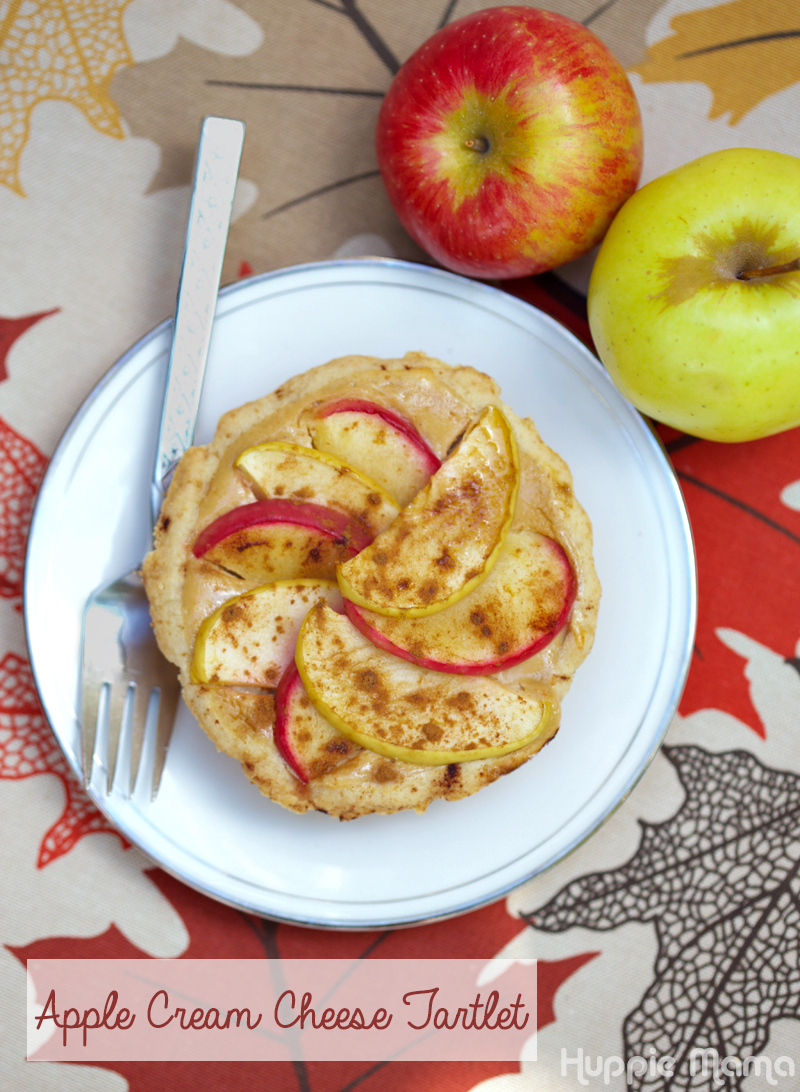 If you are looking to sample Woodbridge Wines, check out this list of stores near you to attend a demo on October 30th, just in time for Halloween.
Looking for more party ideas? Visit the Simple Entertaining Party Hub for inspiration!