So… um… yeah.
This. Is. Amazing.
A year or two ago, I visited my friend Lauren who lives about 3 hours away. She prepared a delicious corn salad that became the inspiration for this dish. These 5 ingredients combine to make an absolutely sensational salad that's great served at room temperature. Perfect for a picnic, as an alternative to fries with a hamburger, or served over lettuce for a lunch salad.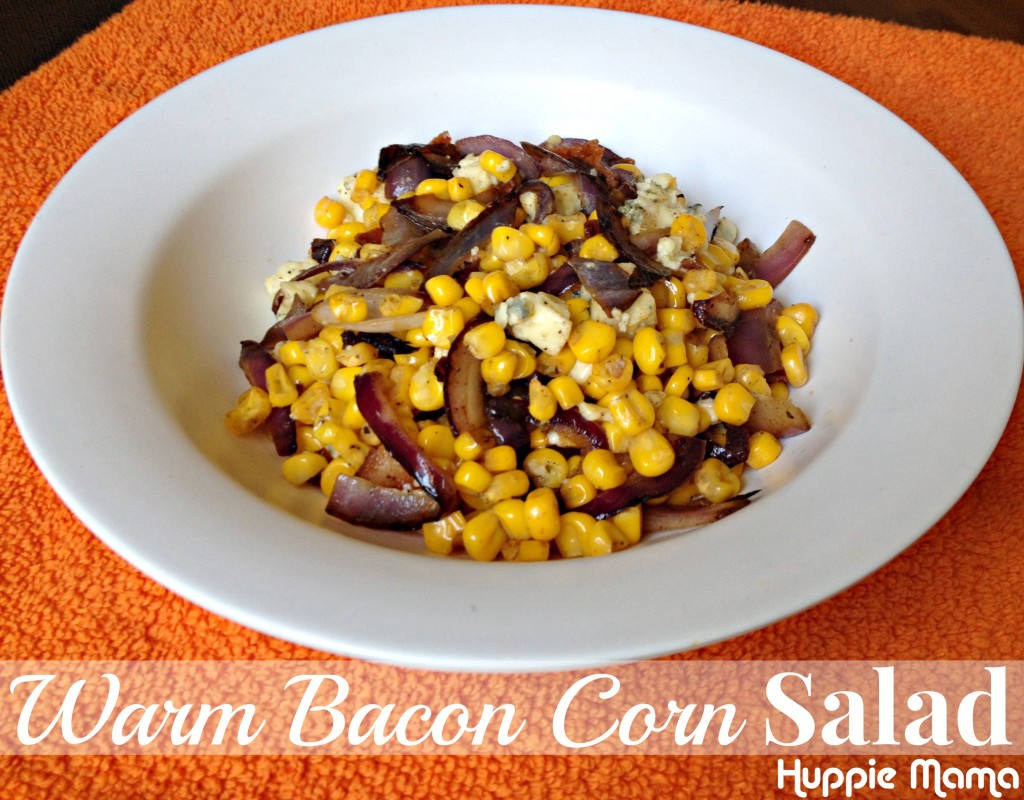 Ingredients: 
10 ounce bag of organic frozen corn
2 slices of bacon
1 small onion, sliced
1/2 cup crumbled bleu cheese
juice of 1 lime
Directions:
Begin by cooking your bacon. When the bacon is crisp, remove from the pan and saute the sliced onions in the bacon fat. When the onions are caramelized, add the corn to the pan until it is warmed through. Remove from the heat, crumble the bacon over the top and add the bleu cheese. Toss with the juice of 1 lime and serve.