Ready for another beautiful Valentine's Day craft? I realized recently that I get so excited about decorating my front door for Halloween, Thanksgiving, and Christmas… and then I don't do anything again for several months. It was time to create a Valentine's Day Wreath. This wreath cost about $10 to make and looks awesome at my front door.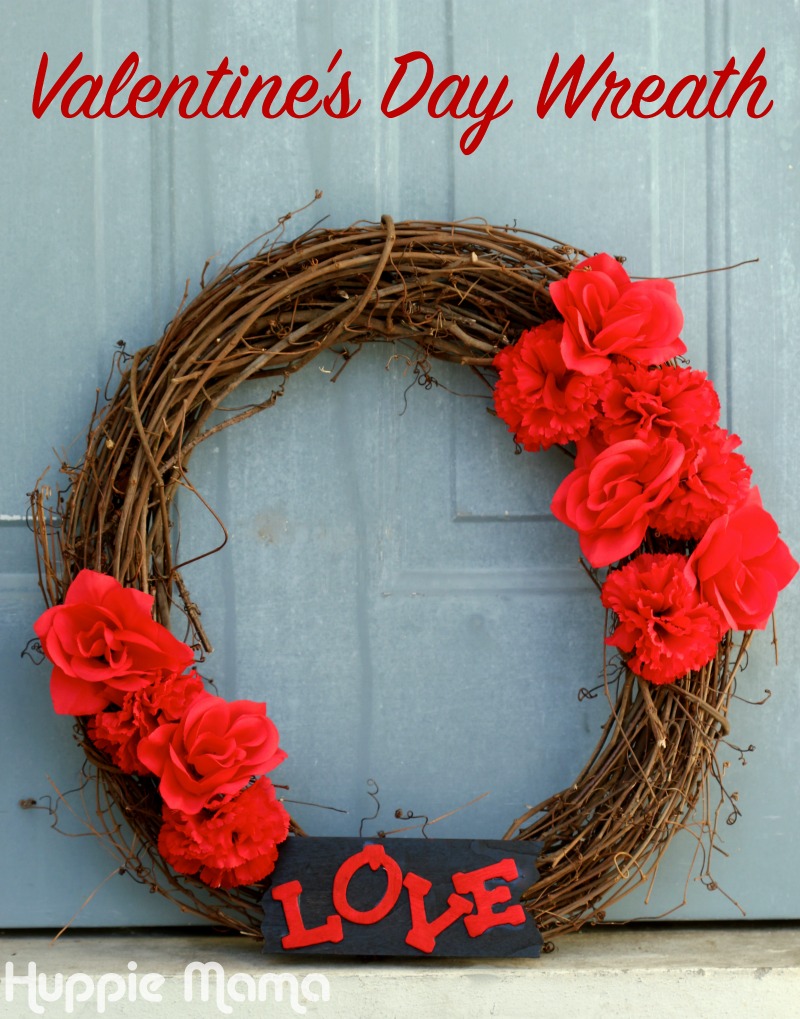 Materials:
Plain wreath of your choice (this is a grapevine wreath)
Red synthetic flowers
Tacky glue or hot glue gun
Wooden letters to spell LOVE
Small wooden plaque
Black paint
Red paint
Directions: 
Begin by removing the stems from the flowers. I chose roses and carnations to have some different textures. Apply a lot of glue to the bottom of each flower to get it to stay in place. Like A LOT of glue. I wanted a large cluster of flowers toward the top right and a smaller cluster toward the bottom left.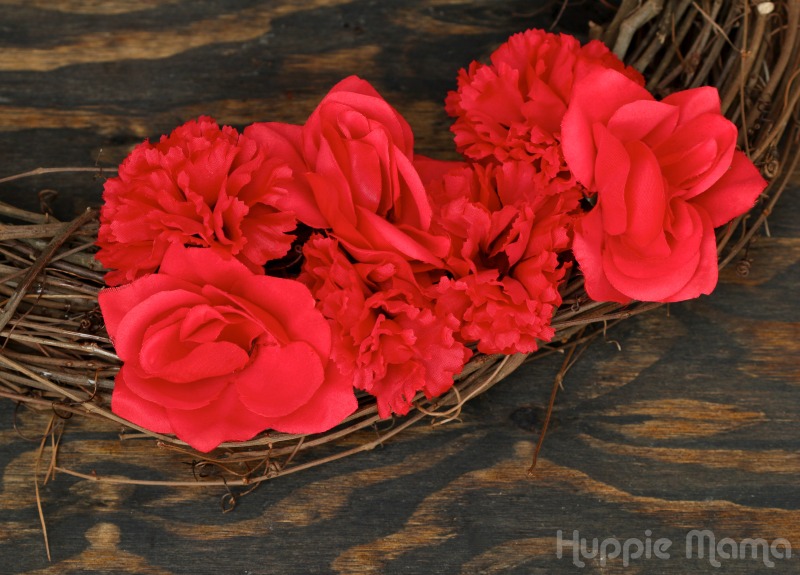 Paint the small sign black (this is actually chalkboard paint). Paint the letters red and glue them to the black board. I liked them to be a bit staggered rather than lined up perfectly straight. Gives it more of a country/homemade feel.
Glue the sign to the wreath, and it's ready to display on your front door. If you want, you can add some type of hanger to the top. A pretty red ribbon would work well. So what do you think of my DIY Valentine's Day wreath?