Sweet & Salty Valentine's Day Popcorn makes the perfect treat for the whole family!
As you can see so far (and it's still January), I am all about the Valentine's Day content this year. I slacked off a bit during the October through December holidays, but definitely no slacking for Valentine's Day. Here's a fun recipe I made for the kids: Sweet & Salty Valentine's Day Popcorn.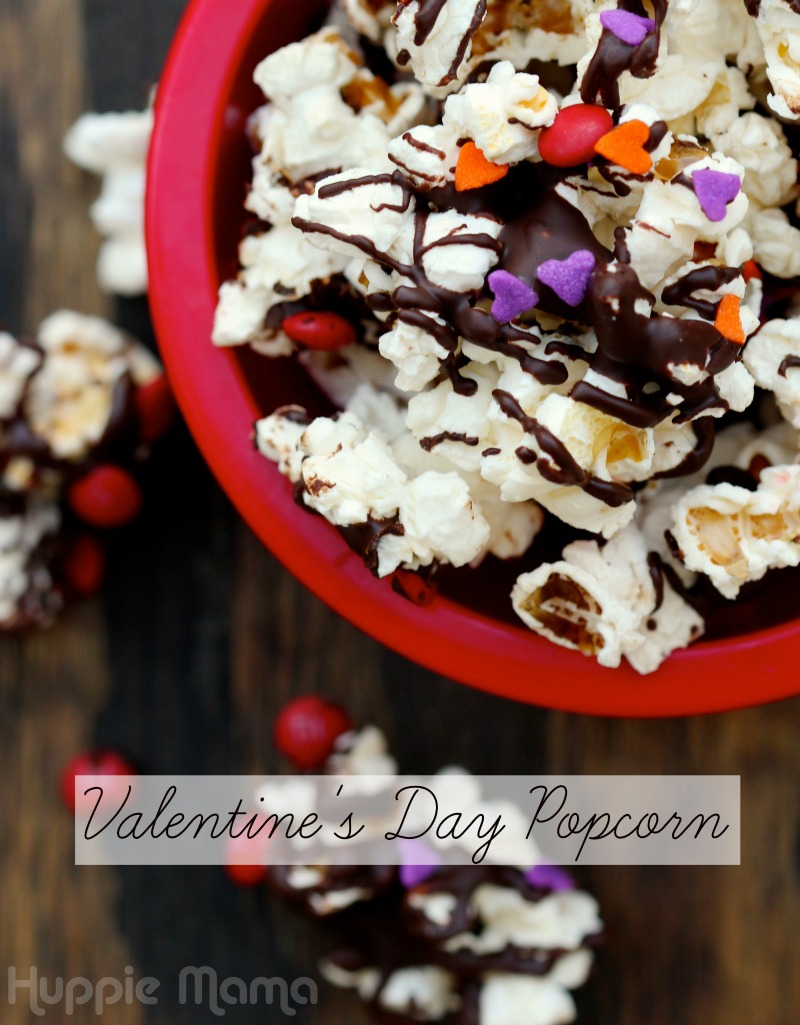 Ingredients:
1 package microwavable popcorn
4 ounces dark chocolate
Your favorite mini candies, like sprinkles, chocolate-covered candies, etc.
Directions:
Prepare the Pop Secret popcorn according to the manufacturer's directions. I like using the Sea Salt variety to get a but of that salty-sweet combination.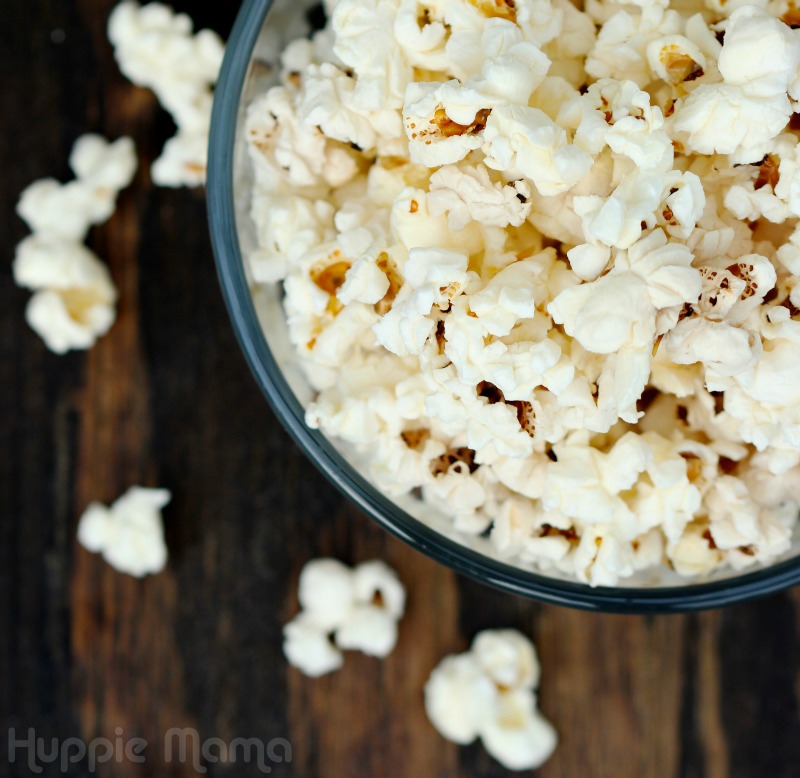 Next, melt the dark chocolate. Lay the popcorn over a piece of parchment paper in a baking sheet. Drizzle the melted chocolate over the popcorn. Sprinkle the candies. We chose festive heart-shaped sprinkles and mini M&M's. Place the baking sheet in the refrigerator until the chocolate is firm. Serve immediately.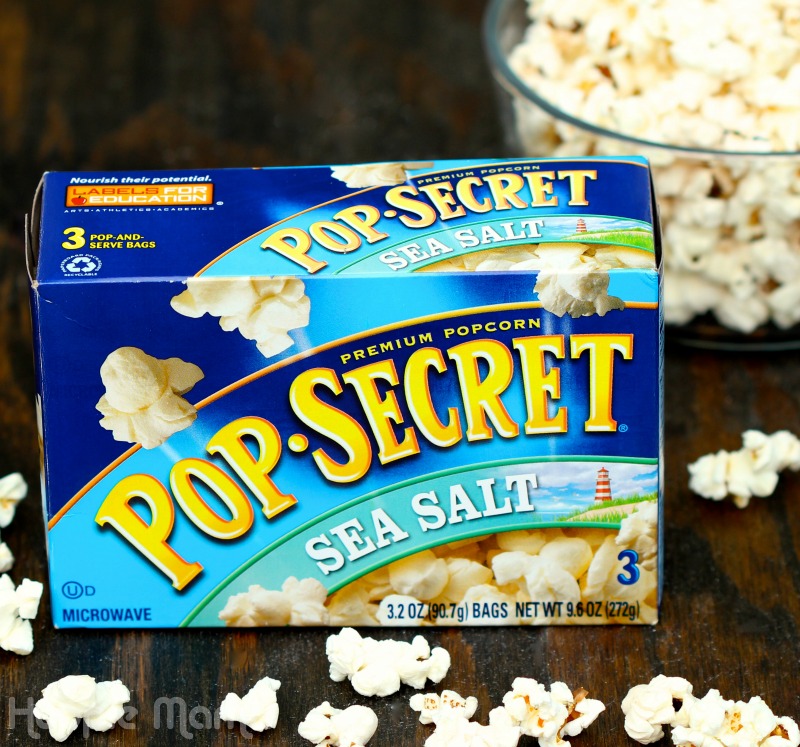 My children's birthdays are both in September, so we tend to do large, joint gifts to celebrate. In 2013, we got our children bunk beds. As a child I always wished I had bunk beds, so I thought it would be the perfect gift for them! You know what's so cool about bunk beds? Not only can you sleep in them (at three and five years old, my kids still aren't good sleepers), but they are great for imaginative play, too! Yesterday, we built a pillow fort in our beds.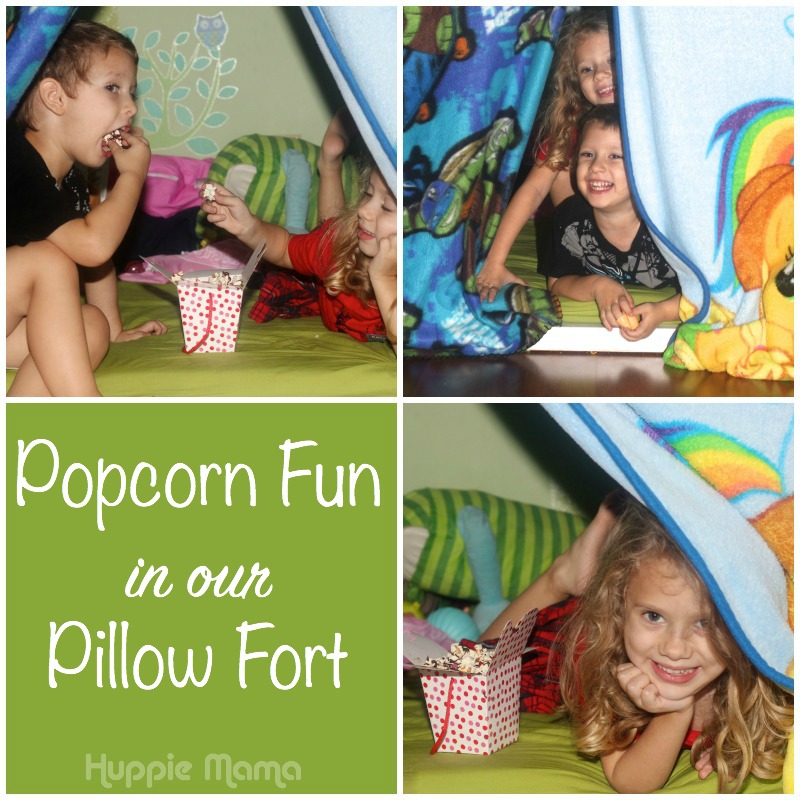 To create the fort, I took one of each child's favorite blankets. My son loves Teenage Mutant Ninja Turtles and my daughter loves My Little Ponies. I took push pins and pinned the blankets into the wood that is directly above the lower bunk. Within moments, our pillow fort was complete and the kids were able to play inside with our yummy Sweet & Salty Valentine's Day Popcorn snack. They had so much fun in there with all of their pillows and favorite stuffed animals, my son asked if we could do it again today.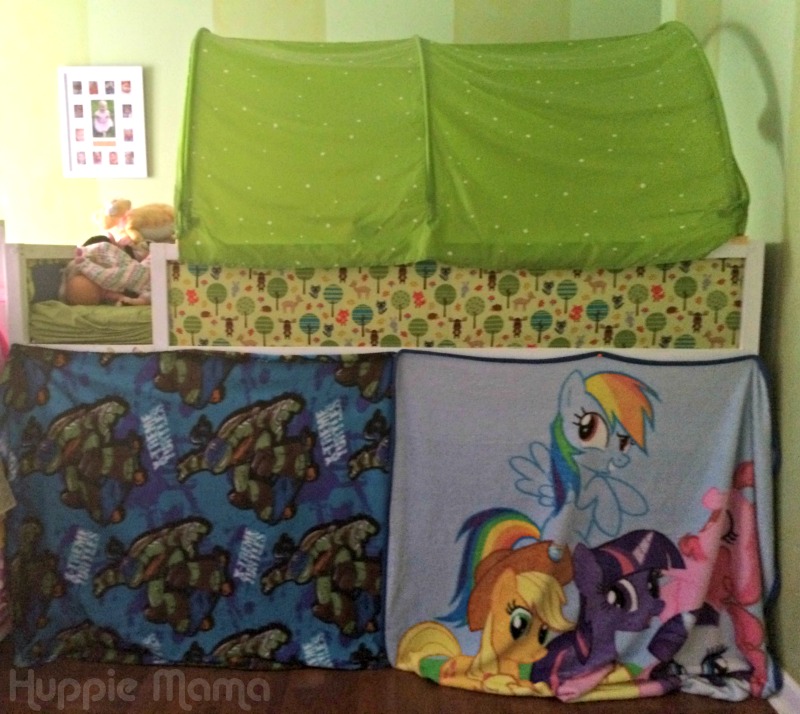 Do you remember building pillow forts as a kid? What fun ideas do you have for building a pillow fort?