Make these scrumptious Valentine's Day PB & J Cookies for your loved ones!
Are you looking to make an awesome treat for your sweetie for Valentine's Day? I have the perfect recipe! These Peanut Butter & Jelly Cookies are filled with love and taste delicious! Obviously you can make them circles year round, but for Valentine's Day? Cut them into heart shapes for a special dessert everyone will absolutely love.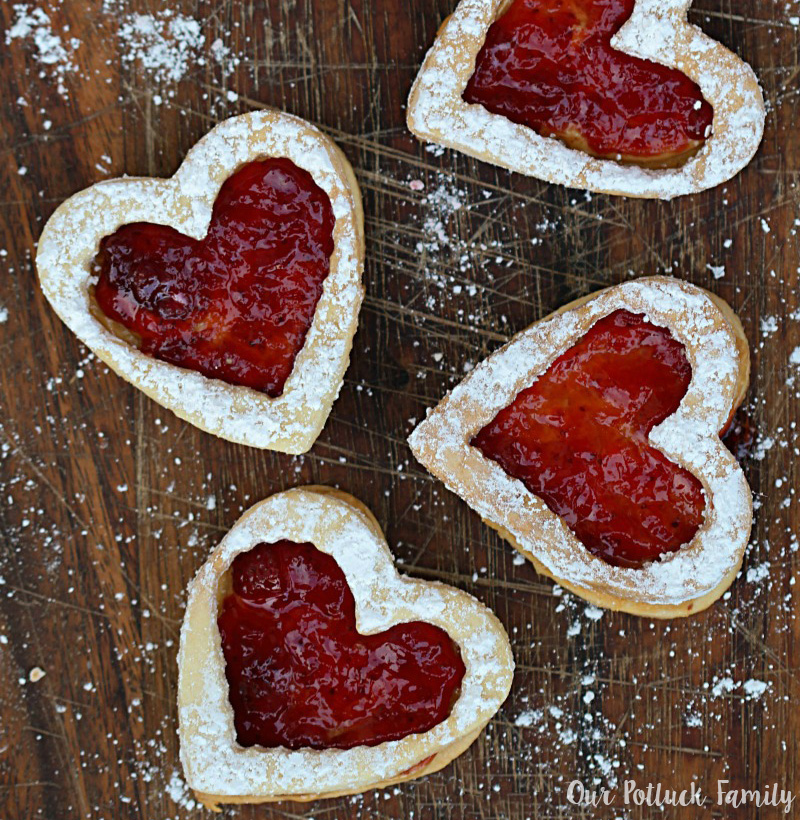 Ingredients: 
2 sticks unsalted butter, softened
1 cup granulated sugar
1 large egg
1 teaspoon pure vanilla extract
2 1/2 cups all-purpose flour, plus more for rolling
Jar of your favorite jam or jelly
Jar of peanut butter
Powdered sugar for dusting
Directions: 
To prepare the dough, begin by adding the softened butter and sugar to a stand mixer and mix on a medium speed for about 2 minutes. Add the egg and vanilla and continue to mix. Slowly add the flour to the mixer until just combined. Cover the dough and place it in the refrigerator to rest for 30 minutes. Meanwhile, preheat the oven to 350 degrees. When the dough has chilled, roll it to about 1/4 " thick. Cut hearts out of the dough, and then in half the cookies, cut smaller hearts out of the center. Place cookies on a parchment paper lined baking sheet.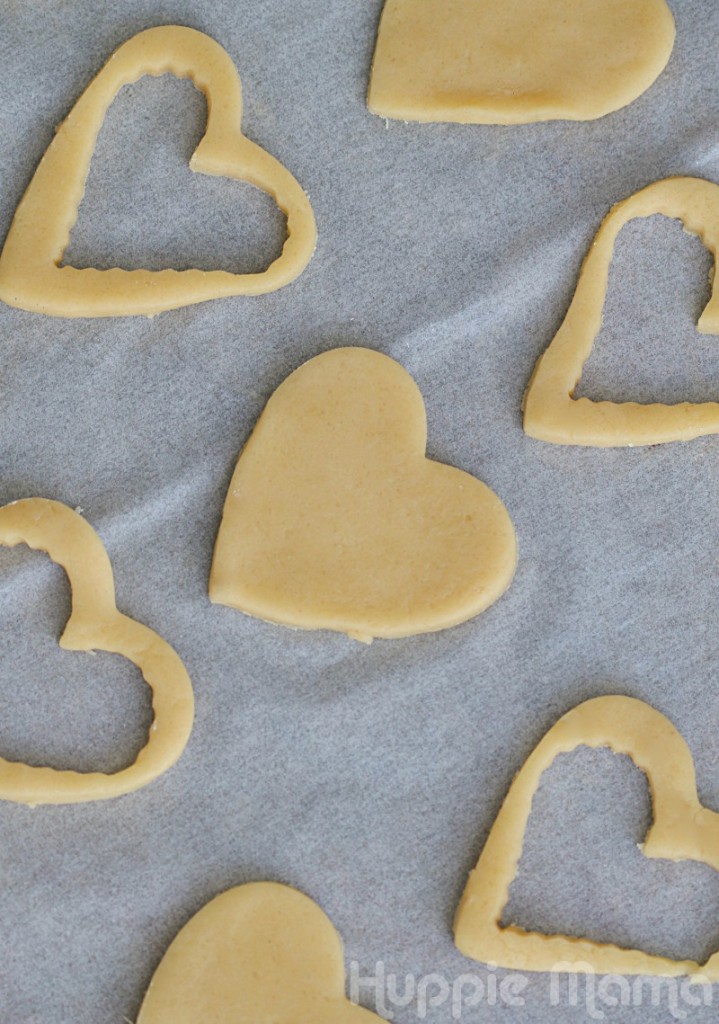 Bake cookies for about 18 – 20 minutes. Tip: Bake the "bottom" cookies separate from the "top" cookies as the cooking times are slightly different. The cookies have finished baking when they are slightly browned along the edges. Allow them to cool completely.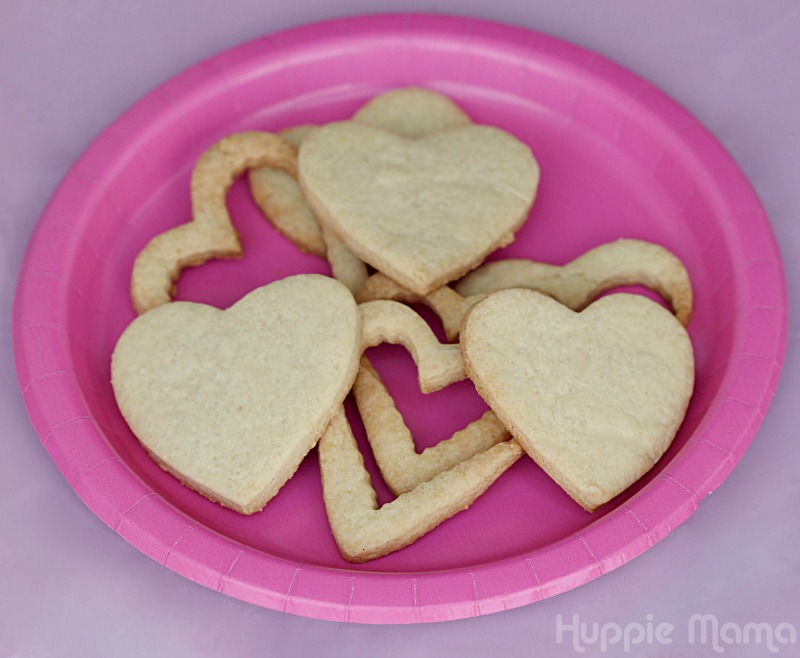 Once the cookies have cooled, spread a thin layer of peanut butter – smooth or chunky – over the bottom cookie.
Over the peanut butter, spread a layer of your favorite jam or jelly. We used strawberry jam, but raspberry would be delicious, too! Homemade jam or jelly would be even better.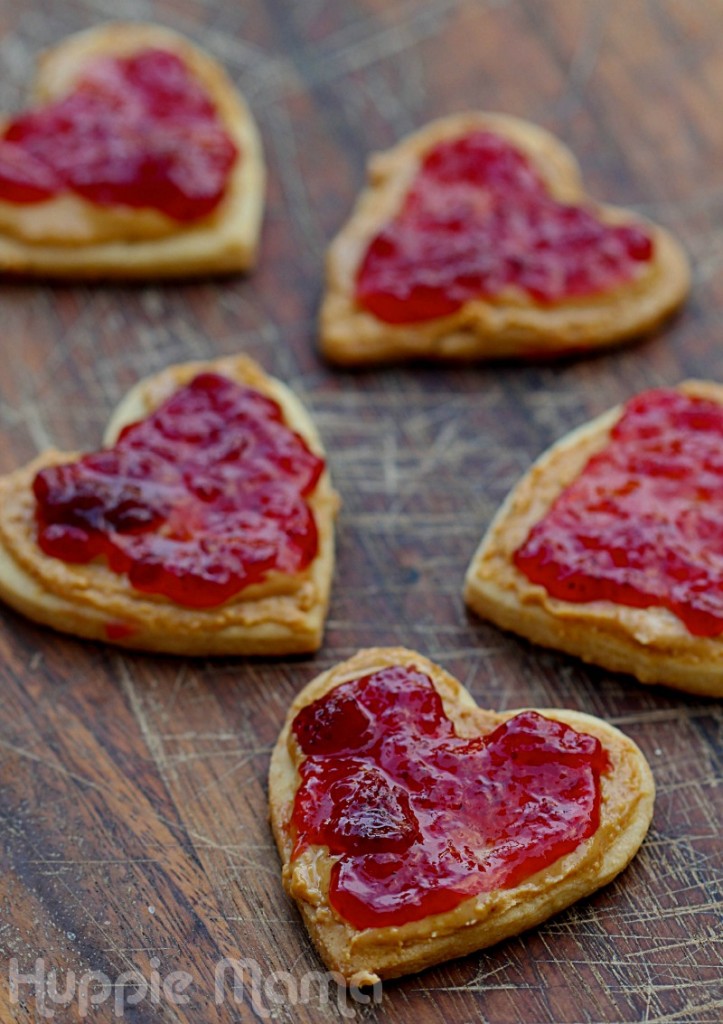 Dust the tops of the cookies with powdered sugar for a little added sweetness (and because it makes them look so pretty).

Place the sugared tops on the peanut butter and jelly bottoms to make the perfect PB & J Valentine's Day Sandwich Cookies.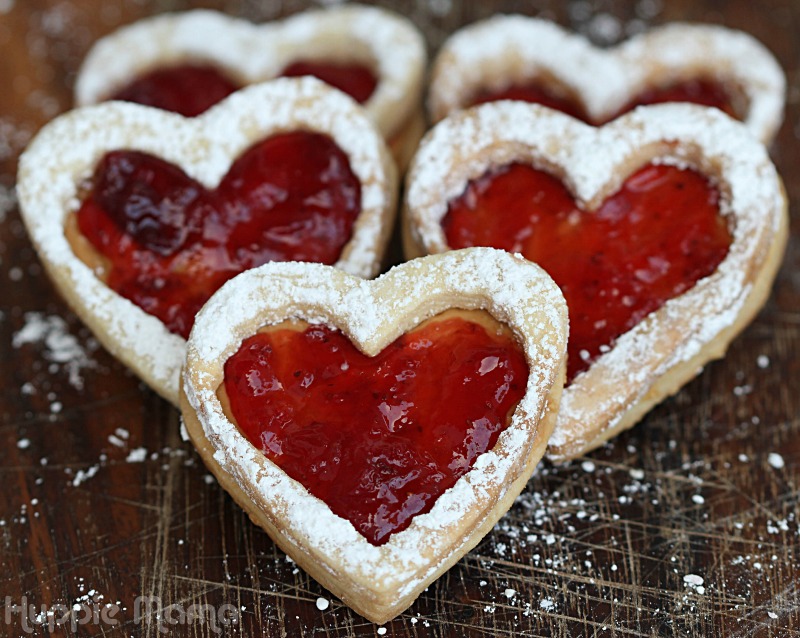 Valentine's Day is about showing your loved ones just how much you care. By preparing their favorite comfort foods, you can show your friends and family love on a plate. Share the love this time of the year!
Enjoy these Valentine's Day PB & J cookies as part of an awesome Valentine's Day party spread.