As a creative person, sometimes I want to make beauty. Does that make sense? Make beauty? I had this vision for Valentine's Day with warm pink and red, cupcakes and cookies, decorations. I wanted to take photos that felt welcoming and inviting and shared my visual aesthetic, my vision of love. That is exactly what I have created. Here are some ideas to create a beautiful tablescape for Valentine's Day. The ideas are inexpensive and can be purchased at your local superstore.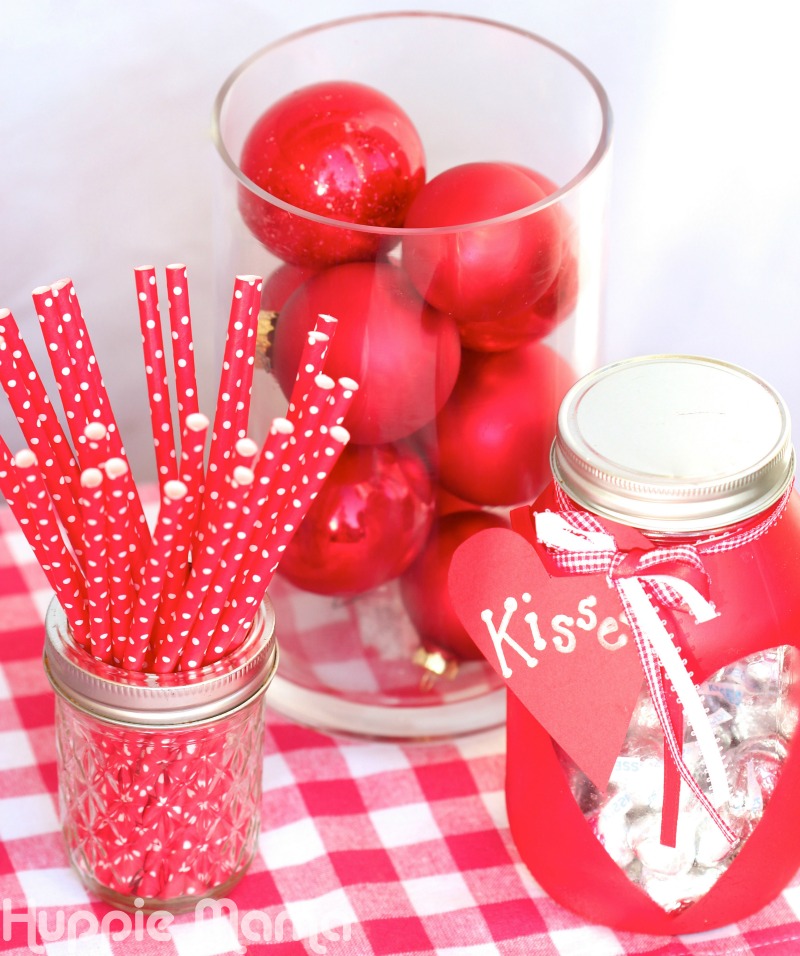 As I wrote above, I wanted to stick with warm red and pink tones. Here are some of the red elements for my party planning. I placed red Christmas ball ornaments in a large, clear vase. The ornaments were actually from my local thrift store and cost just a few dollars for a big bag. I found fun red and white polka-dotted straws and used a small jelly jar with the outer rim of the lid as the container. I did the same with pink and white straws. The plaid is actually a kitchen towel I purchased as part of a four-pack with other colors. The Kisses and Hugs jars are so easy to make following my tutorial!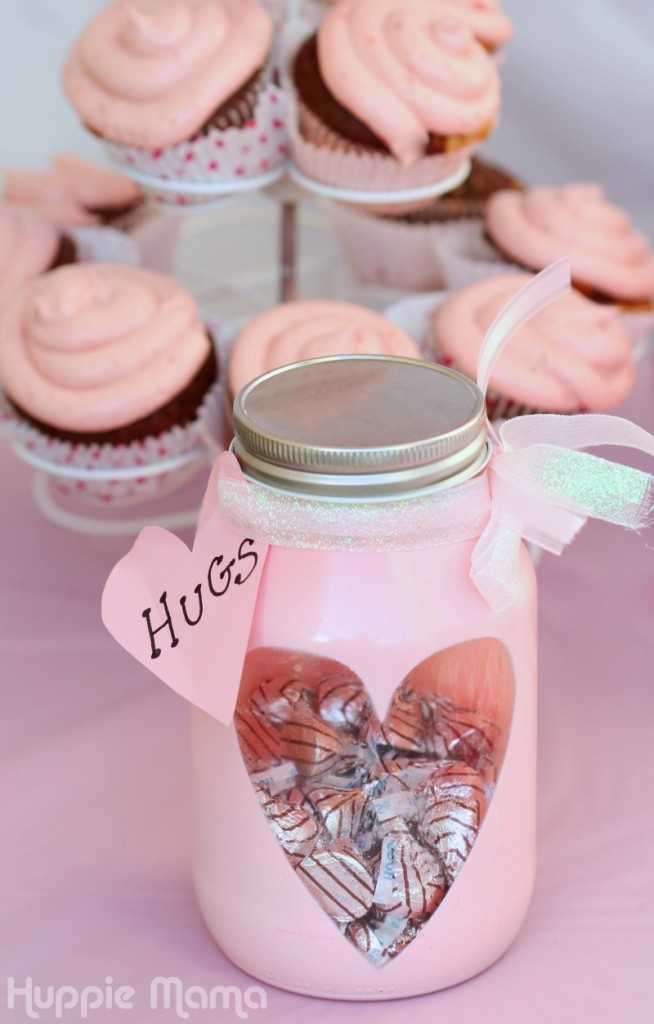 This is the pink portion. I purchased a pink plastic tablecloth for just a dollar. The cupcake stand is by Wilton and was also inexpensive. The cupcakes themselves are Neopolitan cupcakes, topped with homemade strawberry frosting. Yum! What a fun surprise when kids cut them open and find both chocolate and vanilla inside.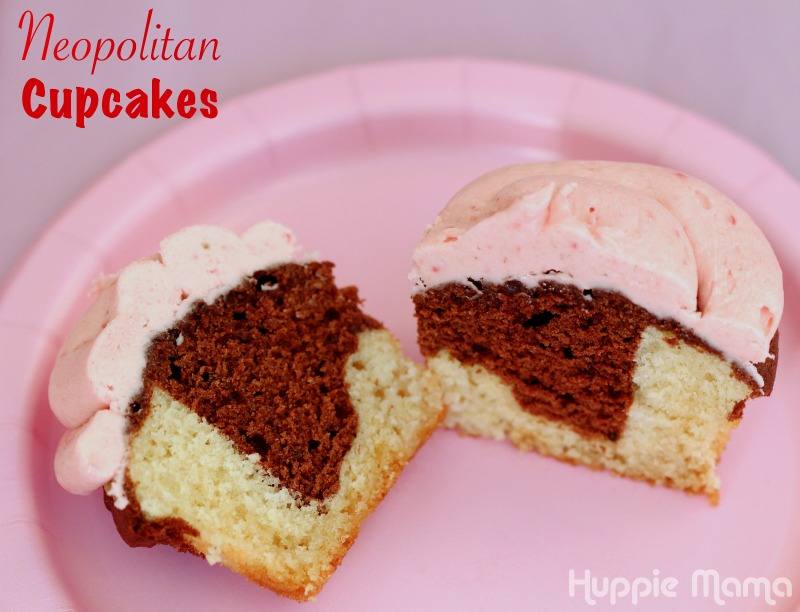 To make the cupcakes, select your favorite chocolate and vanilla cake mixes (either store bought or from-scratch). Place the vanilla cake mix at the bottom, the chocolate cake mix on top, and bake according to the directions.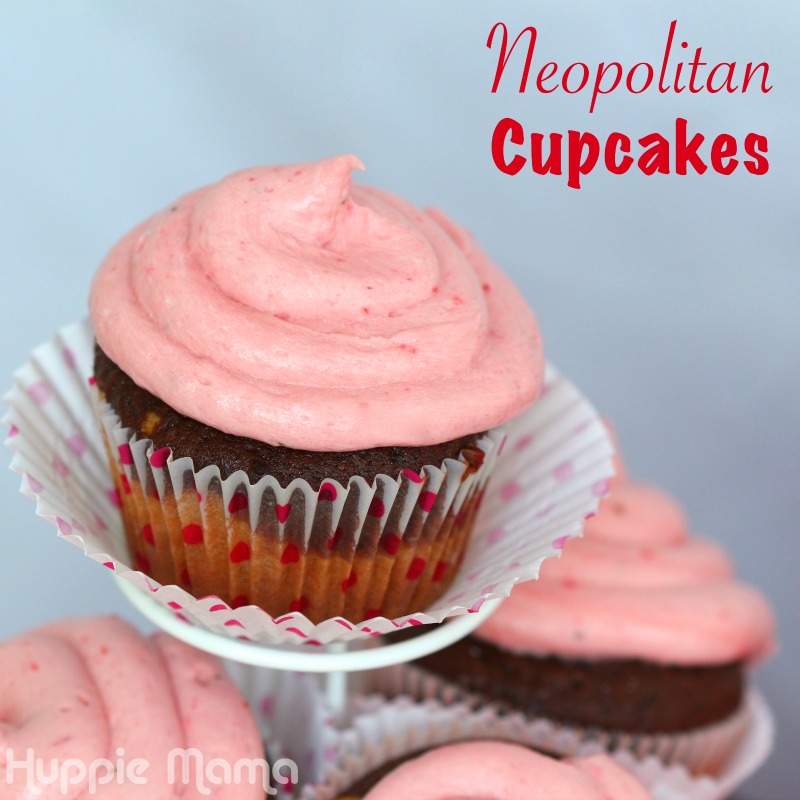 Here are the directions to make the Strawberry Buttercream Frosting.
Ingredients:
1 stick of butter, softened
2 1/2 cups of powdered sugar
1/4 cup strawberry puree
Directions:
In a stand mixer, combine softened butter with powdered sugar. I add 1/2 cup of powdered sugar at a time until I achiever a desired consistency. Allow this to mix for a minimum of 5 minutes. You want it to get really light and fluffy. Then add the strawberry puree and mix until combined. Place your frosting in a piping bag and set in the freezer 15 – 30 minutes to set up. Don't leave it too long or it will be difficult to frost your cupcakes.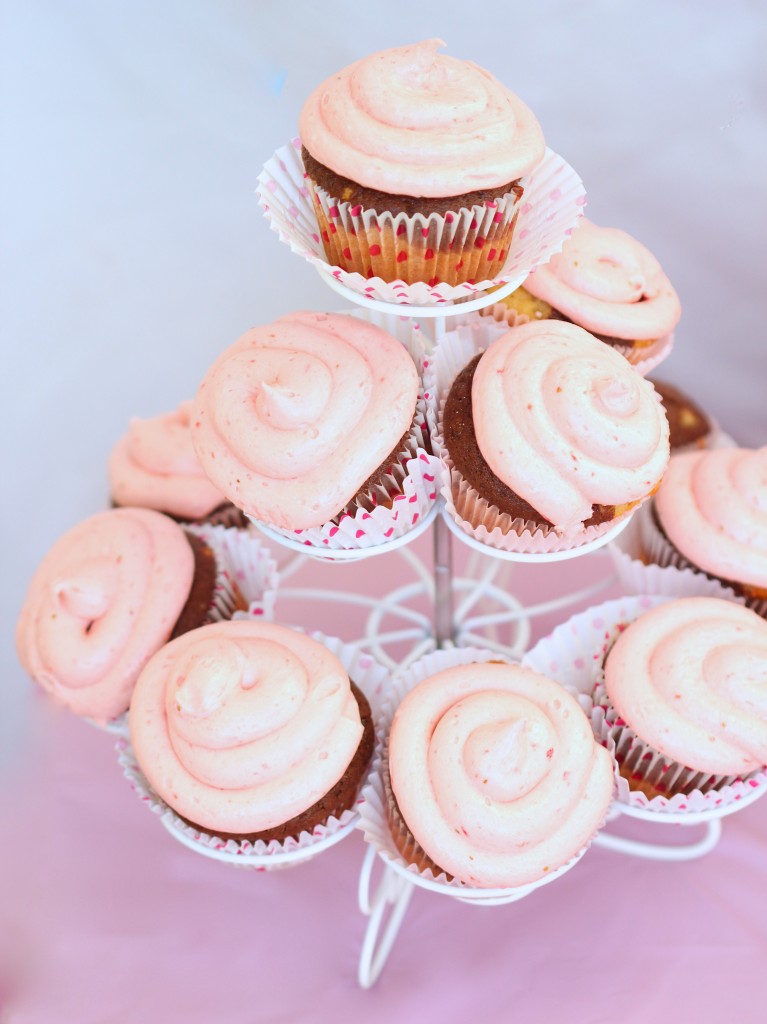 The cookies below are Valentine's Day PB & J Cookies. I will be posting the recipe next week (and linking here), but they are basically heart-shaped sugar cookies with a layer of peanut butter and your favorite jelly inside, topped with a heart-shaped cookie (center cut out) that has been dusted in powdered sugar.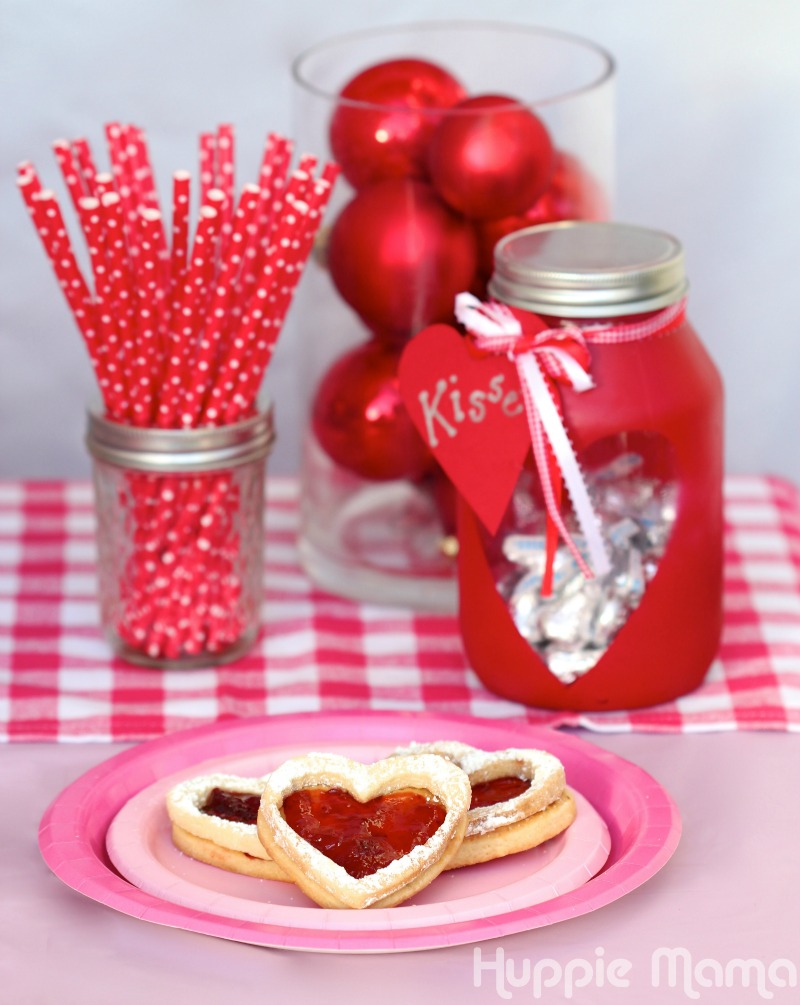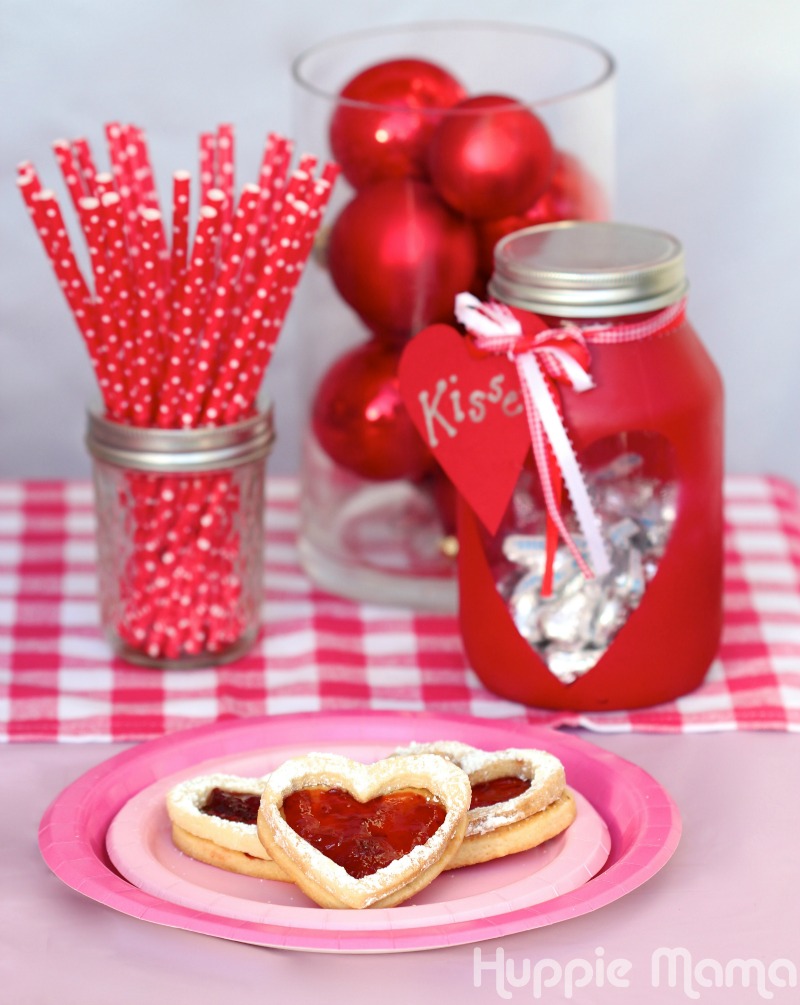 I found the perfect pink paper plates at the store as well. Layer one small light pink plate with a larger dark pink plate for a festive Valentine's Day look. You can coordinate with pink plasticware and paper napkins as well!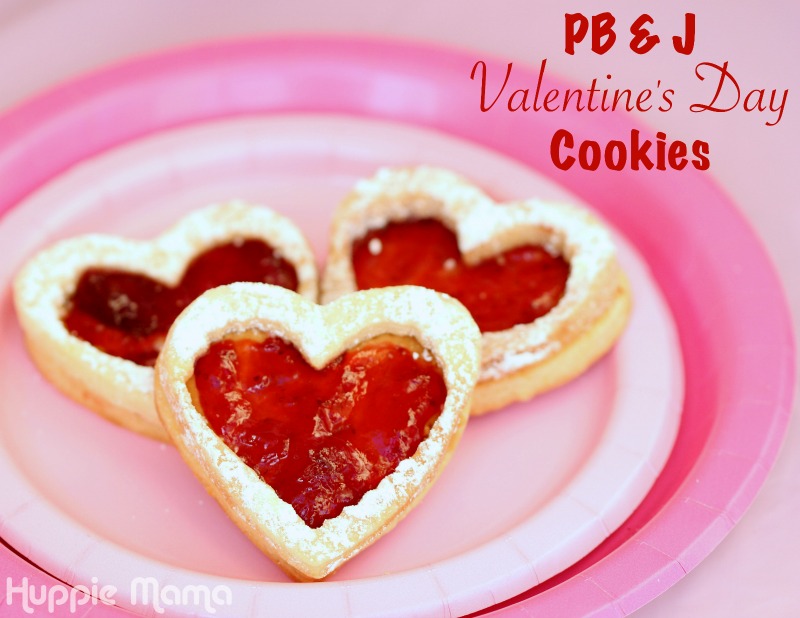 I created this Valentine's Day Banner that can be incorporated into your party tablescape as well. I think I may just leave this banner displayed in my living room year-round. It's kinda awesome.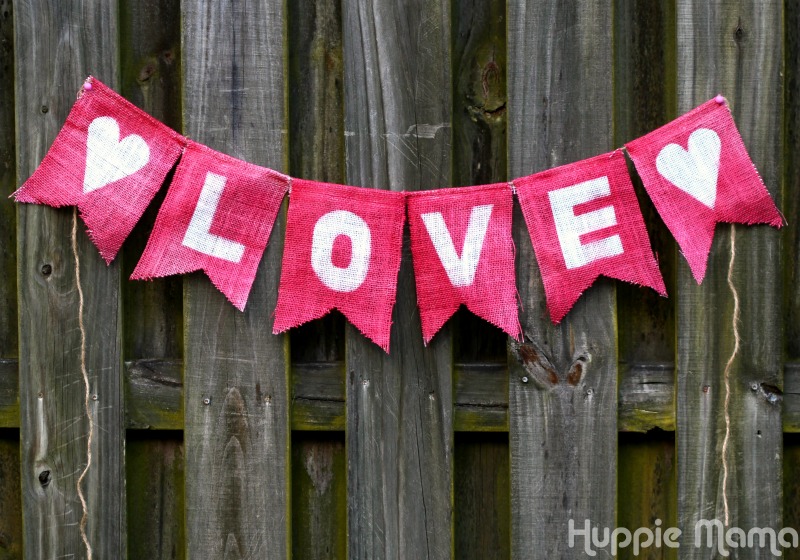 So what did you think of my Valentine's Day Party ideas?
How do you celebrate Valentine's Day?