Usually I tell a really detailed story about why I chose to create a particular recipe, but this time, I'm just going to get to the good part: these Mozzarella Stuffed Turkey Meatballs are delicious! That's enough of a reason to make them, right? Ground turkey tends to get a little dry, but with the addition of bread crumbs, eggs, fresh herbs, and mozzarella cheese, these turkey meatballs are quite moist. And with a homemade 15-minute garlicky marinara sauce? Amazing!
—> Save here with printable coupons from Publix <—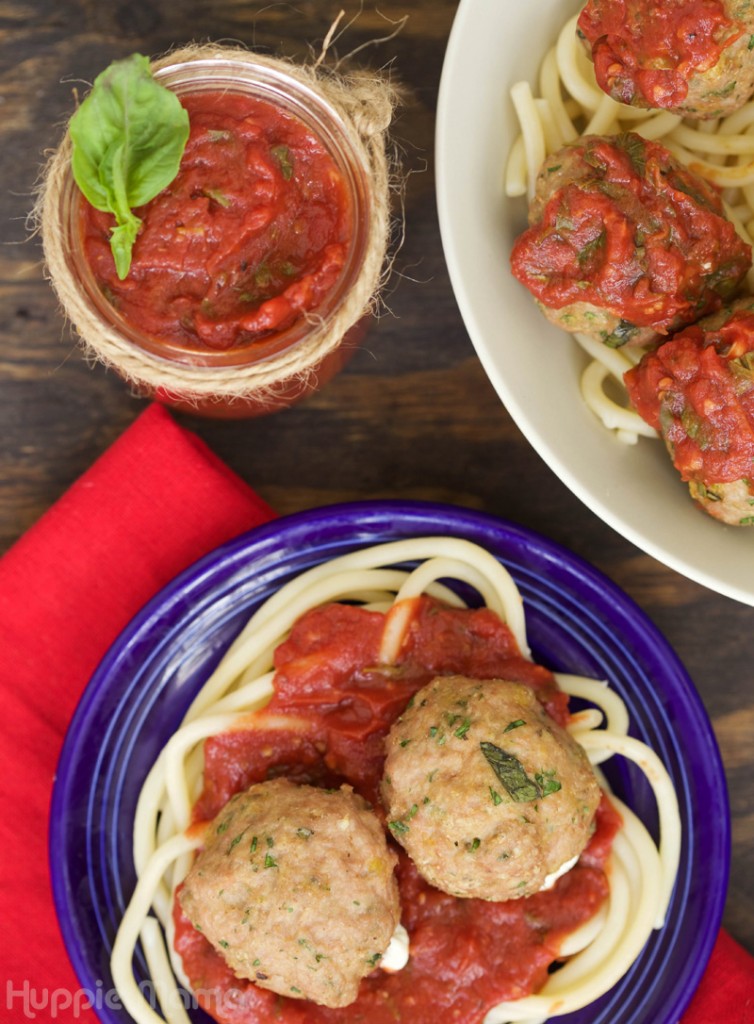 Ingredients:
1 pound ground turkey (not ground turkey breast)
1/2 cup Progresso Italian bread crumbs
1 egg
1/4 cup chopped fresh basil
1/4 cup chopped fresh parsley
2 cloves garlic, crushed
salt & pepper, to taste
1 container mini mozzarella cheese balls
Directions:
Begin by gathering your ingredients. Combine the ground turkey, bread crumbs, egg, basil, parsley, garlic, salt, and pepper.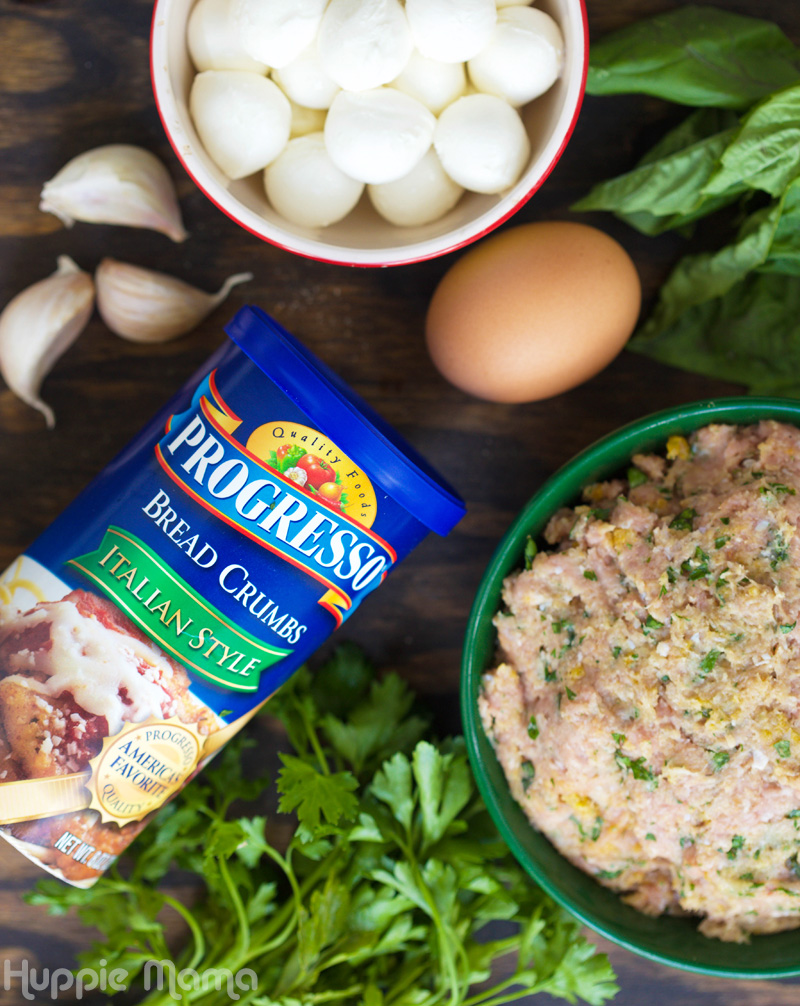 Preheat your oven to 400 degrees. To form the meatballs, place a small amount of of the ground turkey mixture in the palm of your hand. Add one ball of mozzarella cheese in the center.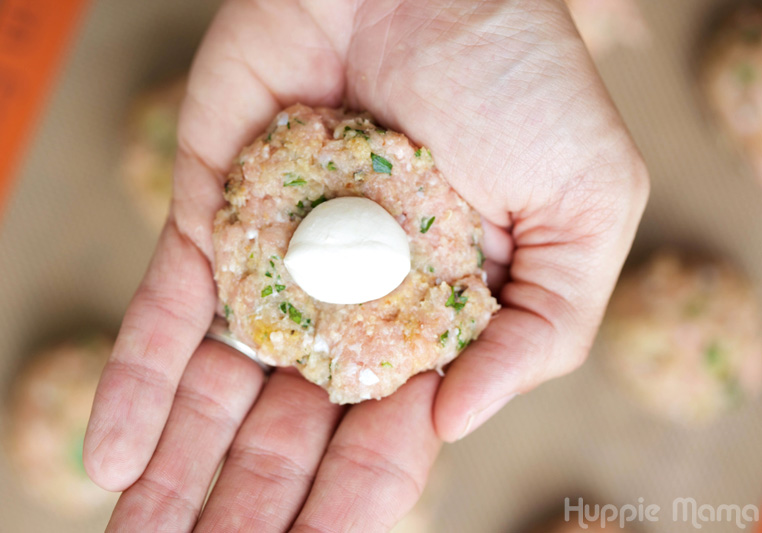 Close the ground turkey around the mozzarella cheese. My meatballs were about 1.5″ – 2″ in diameter. Place them on a lined baking dish and bake at 4oo degrees F for 20 minutes.
Serve these delicious mozzarella stuffed turkey meatballs with spaghetti and the 15-minute marinara sauce (recipe below). Do you see the cheese oozing out of the middle? Yum!
To make this 15-minute marinara sauce, combine two cups of canned crushed tomatoes, 3 cloves of garlic (crushed), 1/4 cup chopped fresh basil, 1/4 cup chopped fresh parsley, salt, and pepper in a saucepan. Simmer about 15 minutes and serve. It tastes like it has been cooking all day!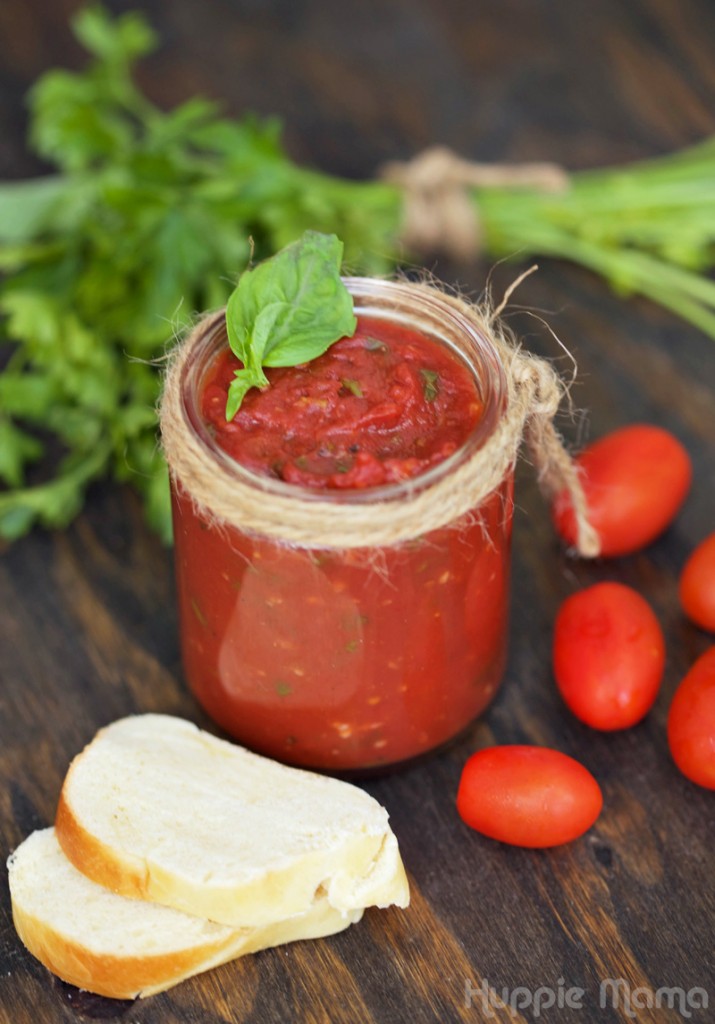 BUY IT! Head to Publix with these printable coupons and save on Progress bread crumbs.
WIN IT! Enter below to win a $15 PayPal credit.