Get out your flamingos in Santa hats, gold tinsel, and delicious pies for this Tropical Holiday Party: Christmas Dessert Bar.
I have had this idea for a blog post for years, and I am just so happy to finally bring it to life. I spent 25 years of my life living in South Florida, and a Ft. Lauderdale holiday season is very different than that time of the year across the rest of the country. We build sandmen rather than snowmen, go to the beach to take holiday photos, and wear tank tops and shorts on Christmas Day. And while we still live in Florida, Gainesville is five hours north of where I grew up, so the weather is no longer tropical and the temperature isn't in the 80s all of winter break. To celebrate the warm south Florida climate during the winter, I created this Tropical Holiday Party: Christmas Dessert Bar.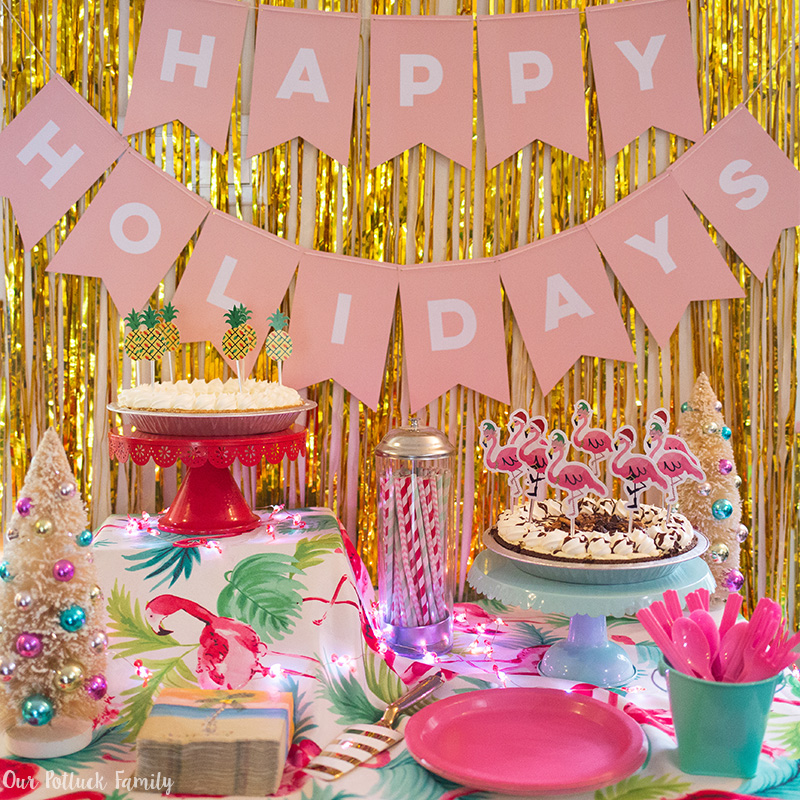 Tropical Holiday Party Decorations
This entire party was inspired by a pack of napkins I purchased two or three years ago. I loved the Christmas palm tree covered in lights, growing in the sand. That is SO Christmas in South Florida. I took that concept to plan an entire party. I started by doing a quick search for Tropical Holidays, and I found these super-cute Christmas flamingo and pineapple decorations. The toothpicks were perfect for the Edwards pies I was serving to guests. I thought red, hot pink, and aqua captured that fun, festive holiday feel. A tropical flamingo tablecloth, two of my favorite cake stands, two Christmas trees, pink flamingo LED lights, and my table was complete. The final touch was the gold tinsel backdrop, reminiscent of both holiday cheer and that decadent South Beach style. A "Happy Holidays" banner and we were set to sing "Flamingle Bells" as we enjoyed our dessert bar!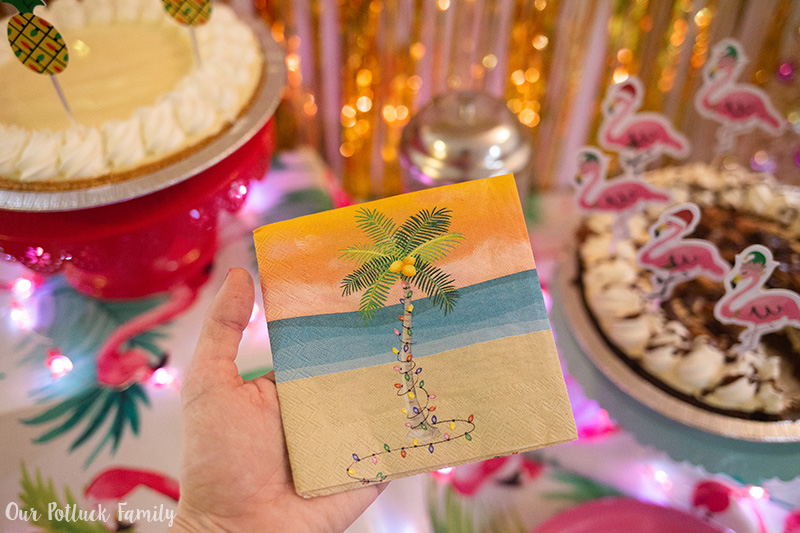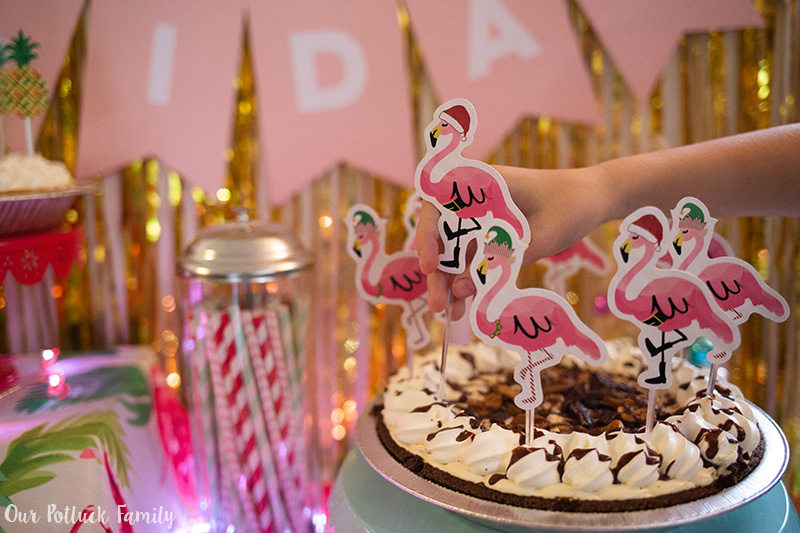 Tropical Holiday Party Desserts
There are times when I love to bake everything from-scratch for a celebration, and then there are times when I leave it up to quality frozen or prepared foods at my local grocery store to provide for my friends and family. For this Christmas dessert bar, I purchased frozen pies. They are quick and easy to prepare – Just thaw them out and enjoy!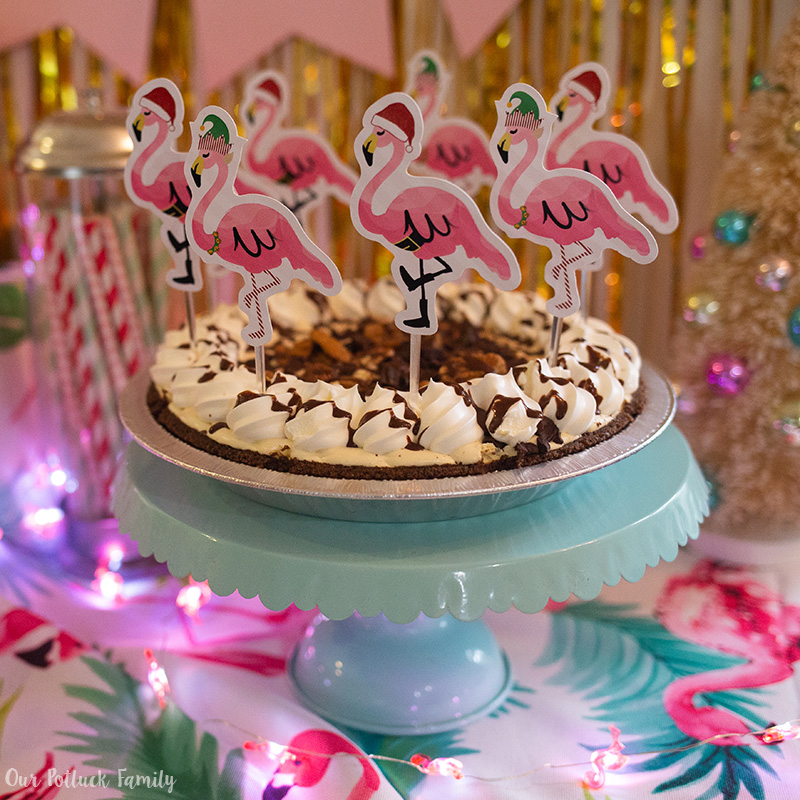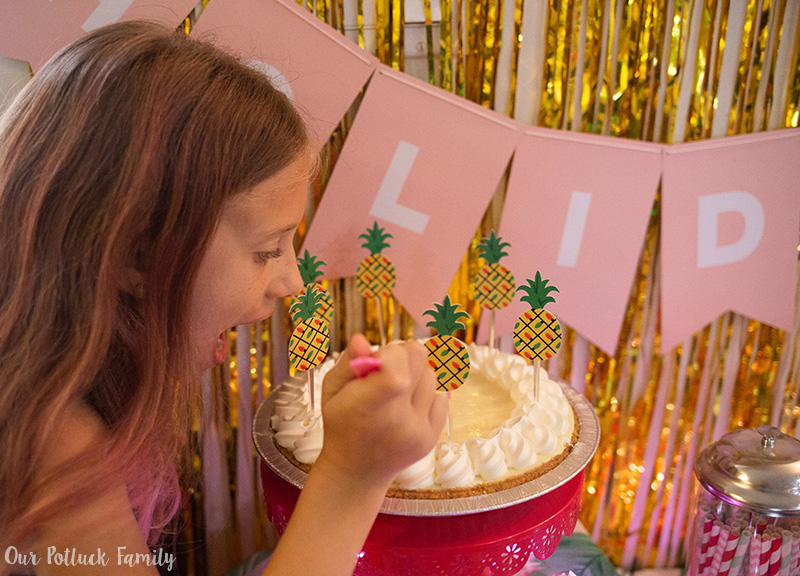 Want to throw your own Tropical Holiday Party: Christmas Dessert Bar?
Pin these Tropical Holiday Party ideas below!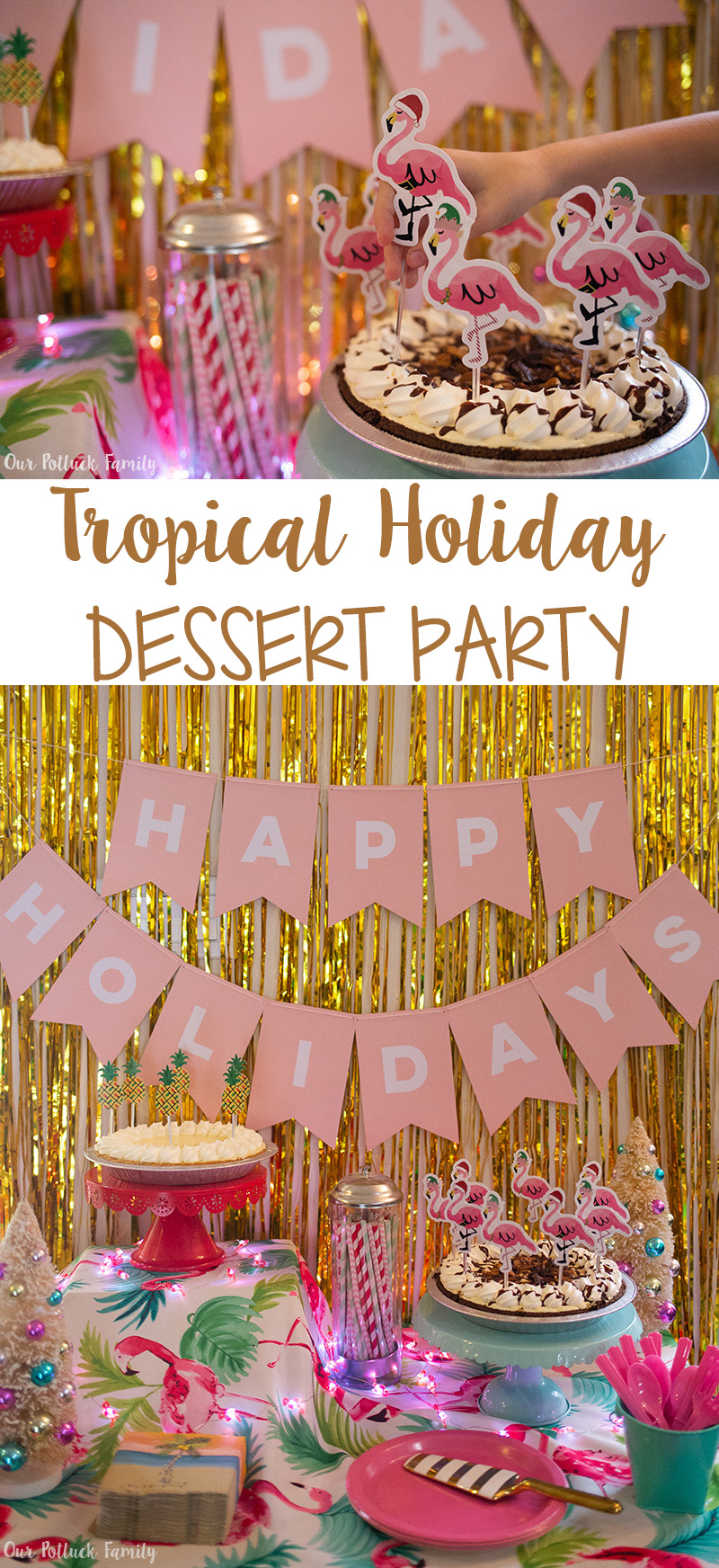 >