I cannot believe my daughter is going to sleep as a 2-year old and will awake as a 3-year old. This means tomorrow marks the 3-year anniversary of me becoming a mother. Three years ago right now I was fighting doctors and nurses. I used all the strength in my body to try to request what I wanted. I so wanted the birth of my dreams…which I didn't get…but what I did get was the daughter of my dreams. She makes me laugh, smile, cry, scream, run around the house like a crazy person, dress up, sing, giggle, create, imagine, and believe. She brings meaning and purpose and completion to my life every single day. Here I was 3 years ago…a time that feels like today and a century ago simultaneously.
And then I experienced a very unfortunate c-section… but gave birth to the most beautiful daughter I ever could have dreamed up!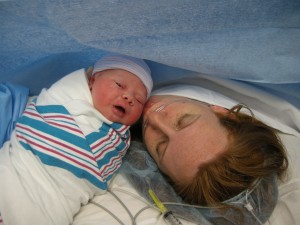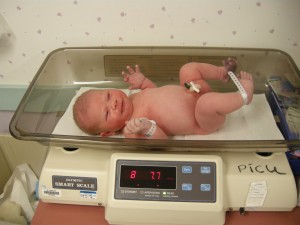 And even though I cannot really recall meeting her for the first time, holding her was magical…and feeding her was even more magical…
And then she matured, and almost instantaneously it seemed, we celebrated her first birthday. She was on the go, talking, laughing, and enjoying everyone around her. She loved cats, so we gave her a cat themed birthday party.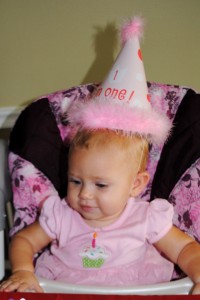 And then another beautiful, adventurous, wonderful, amazing year passed, and we celebrated her second birthday. This time we did a 'big sister' pool party because she was such an awesome swimmer. She loved it!
And in just a few hours, she'll be 3 years old. I don't know what this year has in store for us. In the past year, she became a big sister to her lovable, sweet baby brother. She's grown and learned so much – each day she has something new and special to share with the world! I know you cannot read this now, Lydia, but I hope one day you can see all that I've written about you over the last 3 years and all that I will continue to write. Each day you inspire me to be so much more than I ever could have been without you. I am stronger, wiser, and braver than I ever thought possible. All I can hope for in this world is that I can give you just half of what you have given to me. My family is my world, and you are in my heart forever. I love you, Lydia Marie.