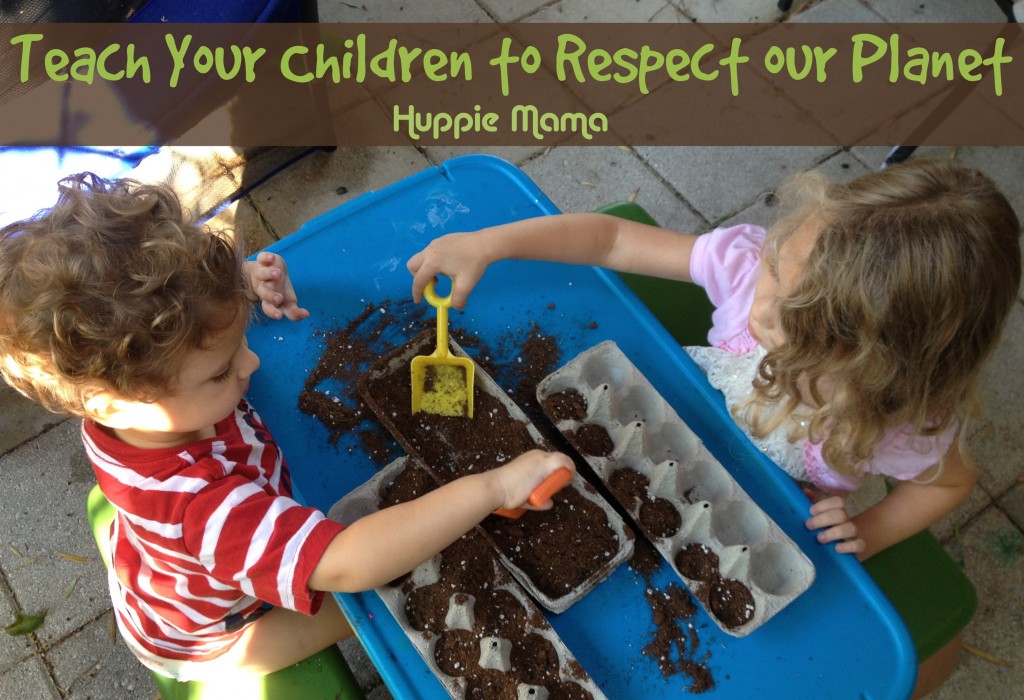 As an advocate for natural living, I am excited about celebrating Earth Day with my children. Here's a list of 5 simple ways you can teach your child to respect our planet on Earth Day and every day!
1. Show your children that their food comes from nature. It sounds simple, but young children do not always make the connection between what they find in the grocery store and what occurs in nature. Teach your children that strawberries can be picked off plants, milk comes from cows, and eggs are from real chickens. Visit your local farms to help children respect where real food is harvested.
2. Grow plants from seeds. The process of clearing a space in a garden or planting seeds in small pots is both fun and educational for children. Even within a tight space, you can plant an herb garden or small flowers. Children like to dig in the dirt, plant the seeds, water them, and check each day to see if they have grown.
3. Observe nature. Take your children outside and show them the beauty of nature. We recently observed caterpillars transform into chrysalises and then butterflies on the milkweed in our front yard. Children enjoy making observations about the color, size, texture, and shape of both living and non-living objects in nature.
4. Minimize waste. Whenever possible, be cognizant of the amount of waste you create as a family and remind your children to focus on reusing items. For example, buy reusable water bottles and fill each day to take on outings. Teach your child to use both sides of a piece of paper for art projects. When grocery shopping, bring along reusable shopping bags. Use hand towels to clean up kitchen messes.
5. Reduce the use of chemicals in your home. Whenever possible, opt for more natural cleaning products, hygiene products, baby care products, and food. Teach your child, even at a young age, to look for certain labels on products that indicate the ingredients are more natural. Try making your own natural products and recipes so that you know exactly what is in each one.
How do you plan to celebrate Earth Day with your children?