This post is sponsored by General Mills. All opinions are my own.
Try these Sweet Blueberry Biscuits and Honey Cinnamon Butter next time you host brunch!
If somehow I have failed to mention this previously, my absolute favorite meal is brunch. There's seriously no better food experience than sitting at the table on a relaxing Saturday or Sunday with a spread of sweet and savory dishes: eggs, casseroles, pastries, fresh fruit, bacon, toast, cheese and tasty beverages. One of the best items on a brunch spread is biscuits. Biscuits are great because they can be served on their own, with a topping or filling, or as a sandwich. It's nice to be able to take some shortcuts when preparing brunch dishes, so this time, I'm making the new Pillsbury Sweet Biscuits with icing available in chocolate chip and blueberry varieties at your local Publix. These come ready-to-bake in one of those fun pop cans along with a container of glaze. However, I'm amping things up with a honey cinnamon butter that pairs perfectly with the blueberry biscuits. This takes just minutes to prepare and will definitely impress your friends and family at your next brunch.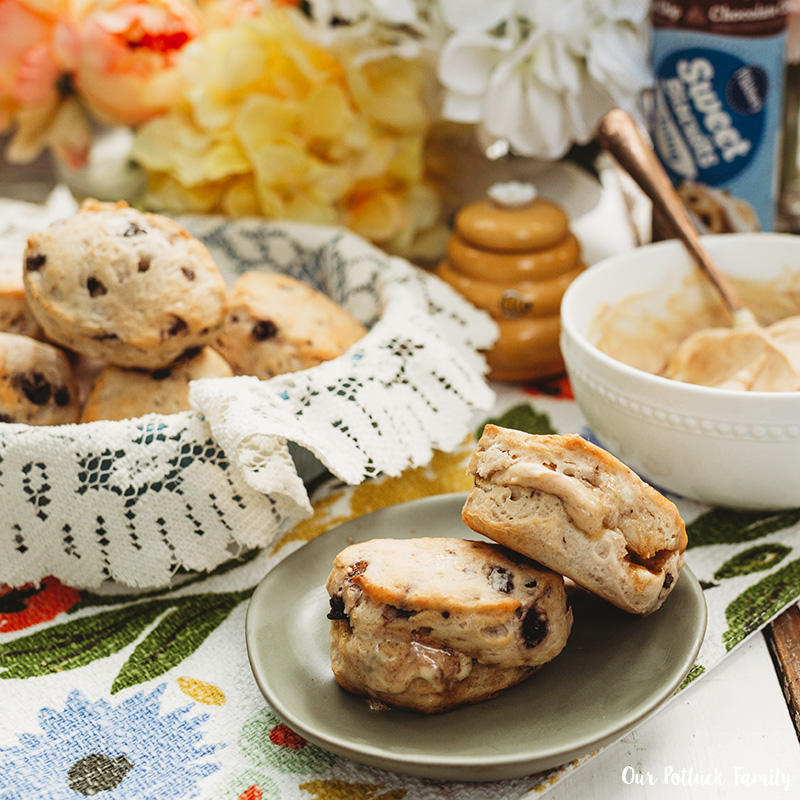 Sweet Blueberry Biscuits and Honey Cinnamon Butter Ingredients:
Sweet Blueberry Biscuits and Honey Cinnamon Butter Directions:
Begin by gathering your ingredients for the biscuits and the butter. I love recipes like this that are so simple to make, but also quite the crowd pleaser. Just a few ingredients, and you're set. Preheat your oven to 350°F as per the package directions. Pop the Pillsbury sweet biscuit can open and place the pre-made biscuits on a baking sheet lined with parchment paper or a silicone mat. Bake for about 12 minutes until they are light golden brown on the top.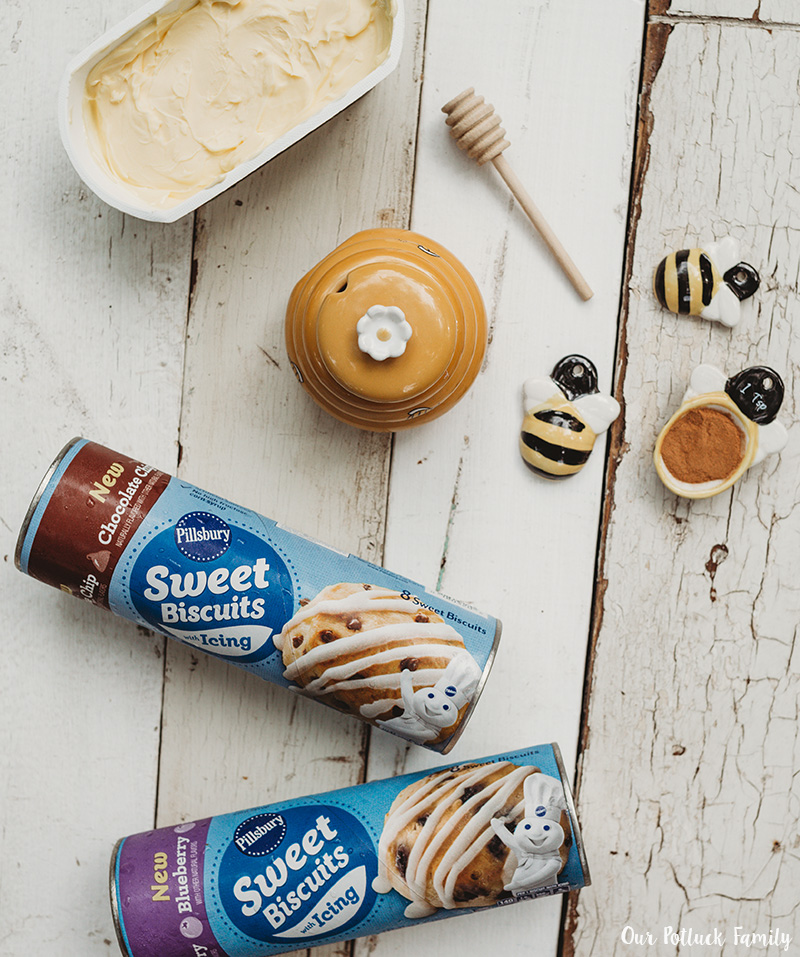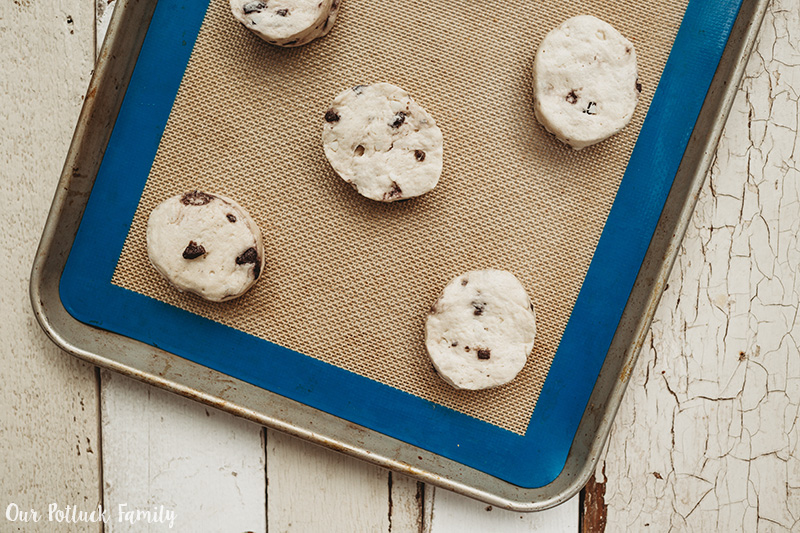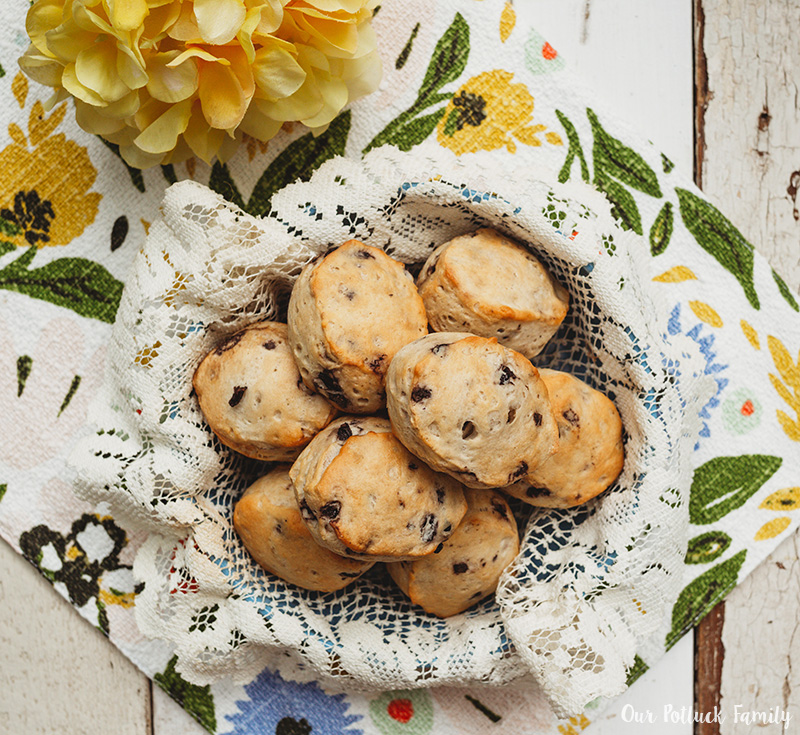 While the sweet blueberry biscuits are baking, prepare the honey cinnamon butter. I love the combination of these two flavors, especially when incorporated into a sweet butter for biscuits. Begin by placing the softened butter in a bowl. I have found butter that comes in a tub rather than sticks makes it easier to combine because it is softer. Stir in the cinnamon until it is combined. Drizzle in the honey and swirl together to create ribbons. I like when it is not entirely blended because each bite of biscuit has a slightly different flavor.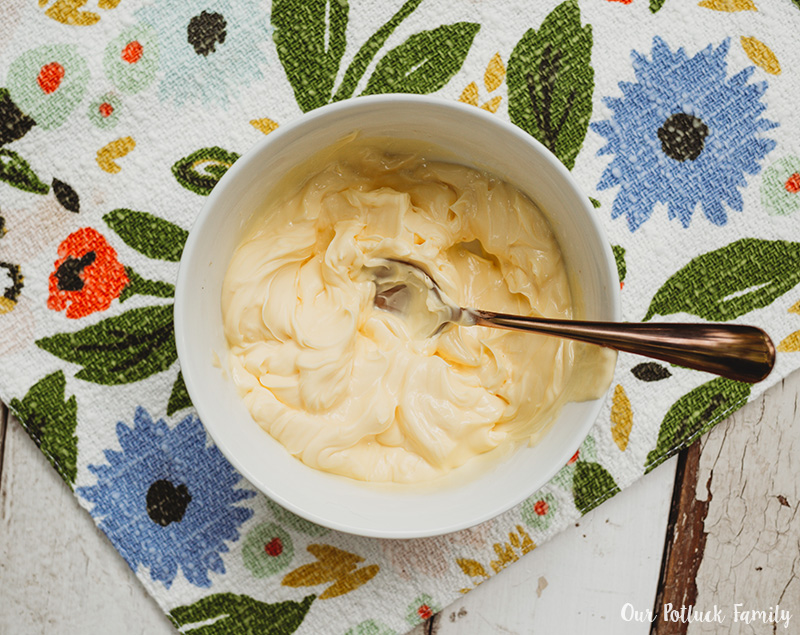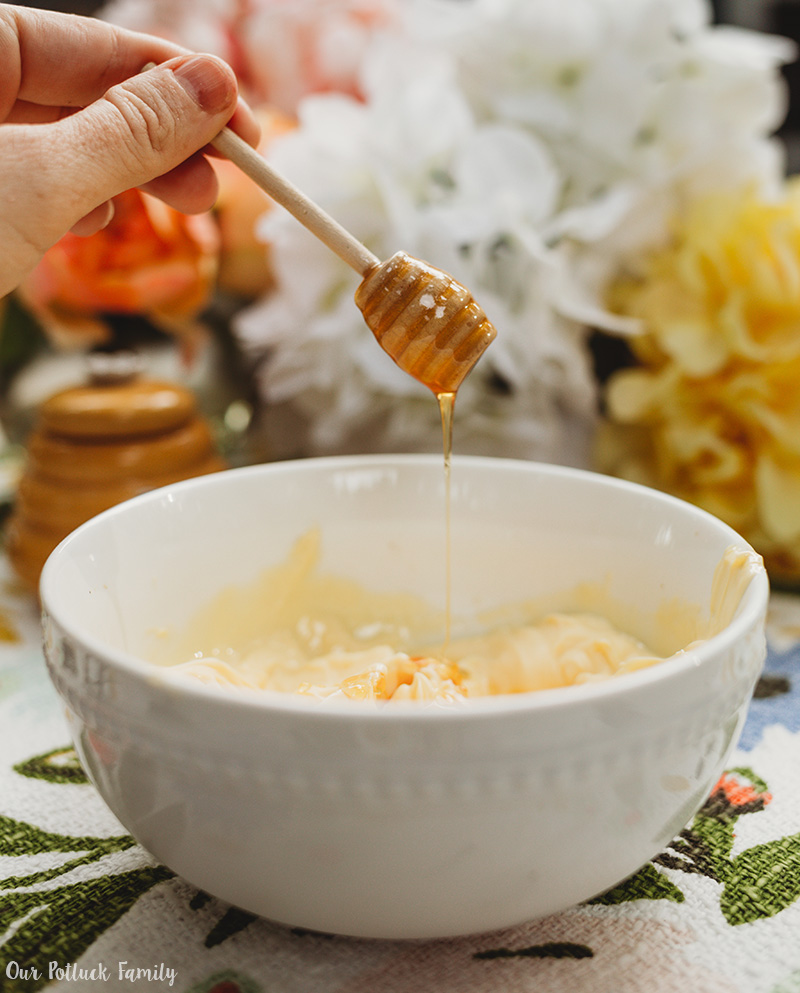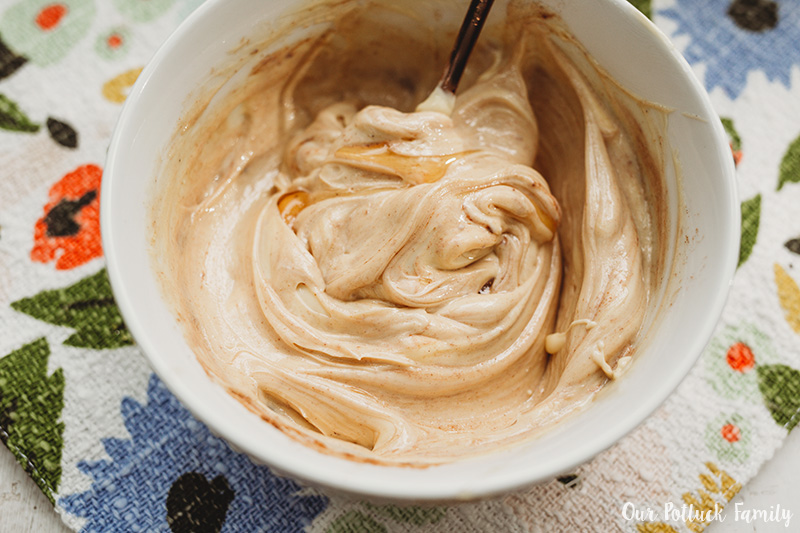 Remove the biscuits from the oven and allow them to cool to room temperature so that the honey cinnamon butter does not melt immediately… or allow it to melt immediately because that would be so delicious, too. The butter can be spread on top of the biscuit or slice it in half to make a sandwich. If you really want a sweet and savory brunch item, add a sausage patty.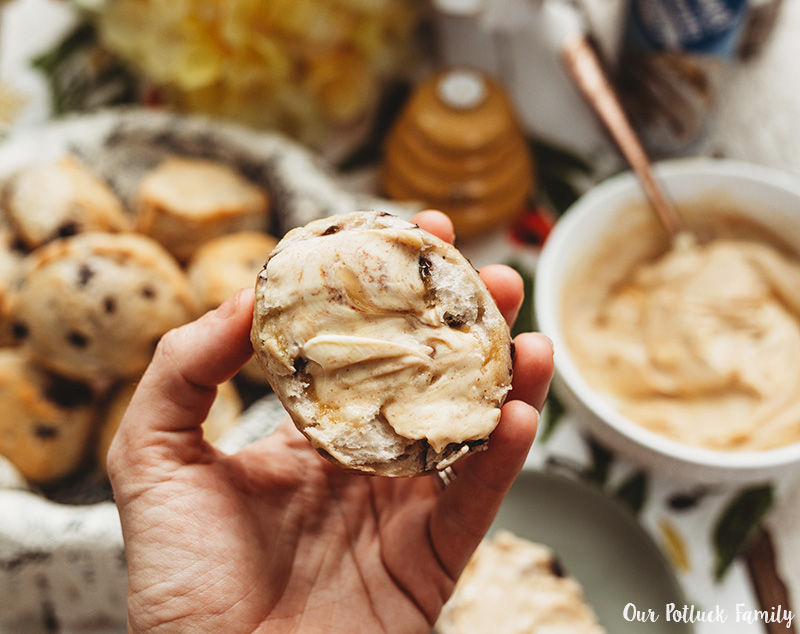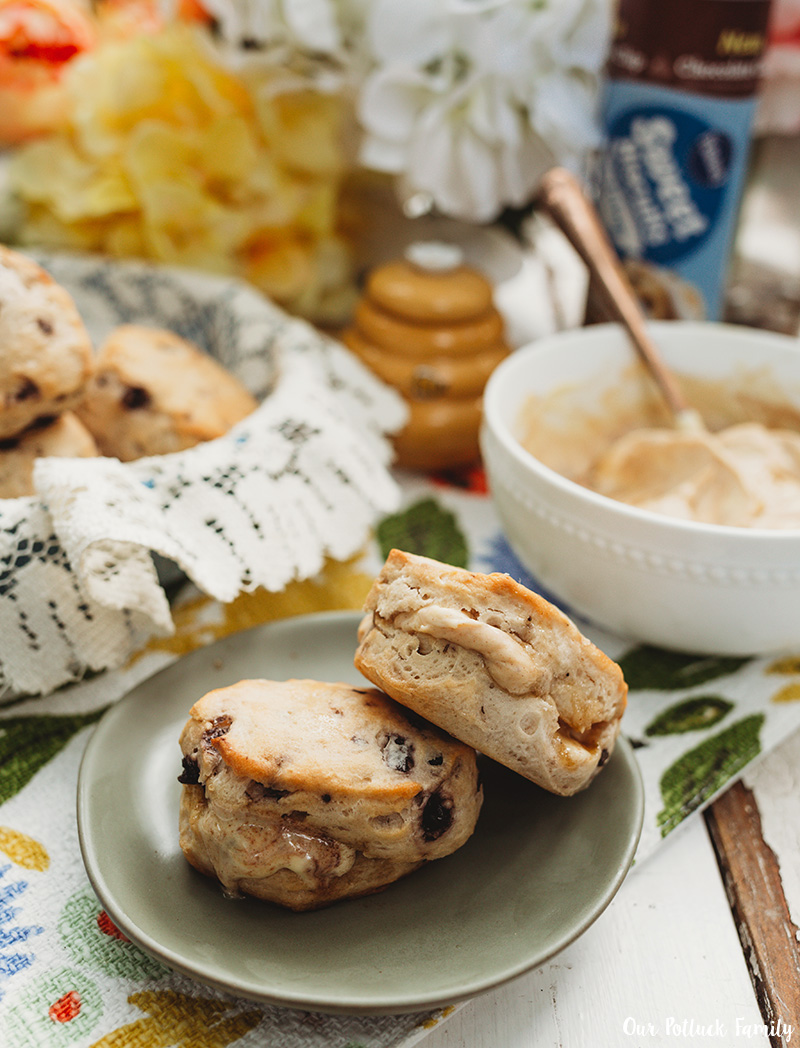 Head to Publix where you can purchase all of the ingredients for this delicious brunch dish, including new Pillsbury Sweet Biscuits with icing, available in both blueberry and chocolate chip.
What is your favorite sweet brunch dish?
Pin this Sweet Blueberry Biscuits with Honey Cinnamon Butter image below!