This post has been sponsored by Kraft Heinz. All thoughts and opinions are my own.
Spring gardening family time means breaking out the shovels and rakes, planting seasonal veggies and herbs, and getting a little dirty outdoors before enjoying our favorite snacks together!
This is our first spring in our new home. In our old house, we had a small yard with cute teak lutyens benches, so we built small raised-bed gardens. Previously, spring gardening was pretty much limited to tomatoes, peppers, and basil, but now, the temperature is several degrees lower, so we are able to grow a wider range of fruits and vegetables. Currently, we have mulberries, plums, blueberries, and mandarins growing on trees/bushes, but it was time to start our vegetable and herb garden. We live on about 1/3 of an acre, so we set aside an area of land directly behind our home to start our new garden this spring.
If you would like to create a beautiful landscape in your home but you do not know how to do it, Landscapers Fort Wayne has a group of professionals that can do it for you, visit their website to get a quote.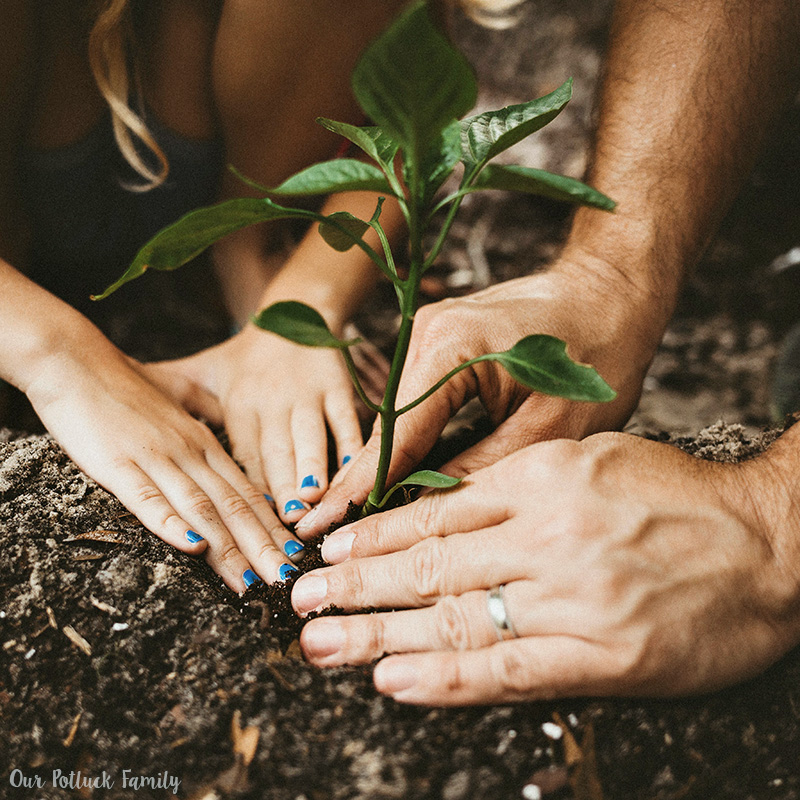 Finding the right kind of .095 trimmer line is important to ease and fasten your trimming work. All the different trimmer lines from all these brands have their own unique features and different performance levels. The shape and diameter of a line trimmer usually determine how fast and effective you cut your weeds and grass. While choosing the best trimmer line, you should check how thick your grass and weeds are, and the size of your yard.
Keep in mind that before you start with any gardening project you need to contact the professionals (click to view site) as they have reliable pest control services that can help you keeping away from your home unwanted animals and pests.
Spring Gardening Family Time: Prepare the Ground
I'm going to walk you through how we planned our garden as a family (and how we keep our appetites in check while doing so). When I first began teaching, back in 2002, I worked in a middle school. We had an agricultural program, and the students were taught to construct rows of soil for growing vegetables. I used this technique for our new garden. We began by laying organic soil over the space we cleared out. We mixed this soil with dead leaves and kitchen scraps, like stalks from kale, tops of beets and carrots, and any fruits/vegetables that rotted before we got to eat them. I then used a rake to build rows that were about 18″ from peak-to-peak, with each peak being about 6 inches high. If there are trees in your yard that you would like to get rid of to gain more space for your vegetable garden, a tree removal company should be able to help. If you need tree trimming in Santa Monica Ca, go with a local company.
It is often hard for a tree surgeon to climb in the summer heat. He or she must be a skilled power-tool operator and an expert climber in order to use complex and dangerous machines to cut trees or branches. If you're in Australia then Townsville Tree Care can provide experienced tree surgeons to do the job.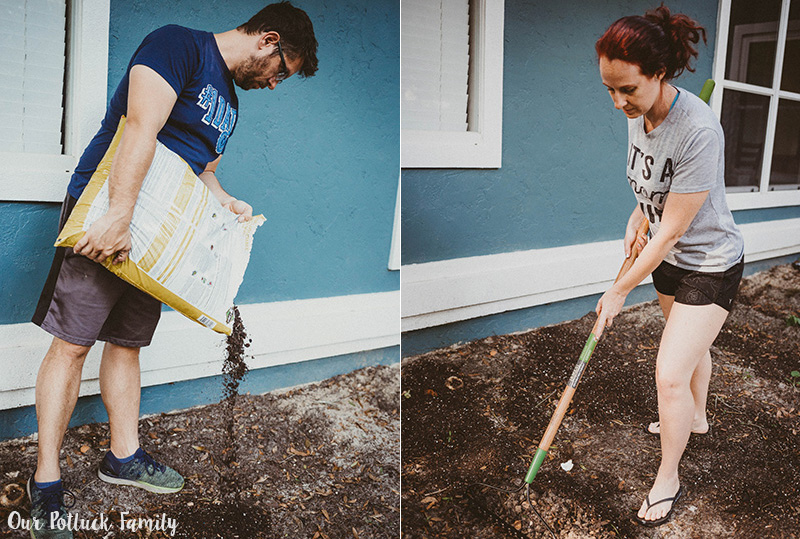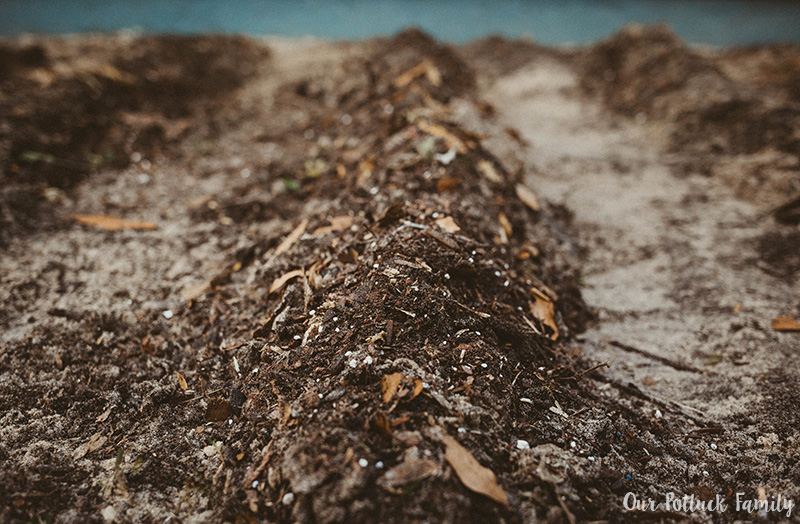 This Charlottesville tree removal company has remarkable arborists on staff who are well trained that can give a hand with your spring gardening.
Spring Gardening Family Time: Select the Best Seasonal Produce
We planted a variety of herbs and vegetables that are easy to maintain and in season right now. These include:
several types of peppers
eggplants
thyme
collard greens
chives
The kids helped with the planting portion. Within each of these mounds of soil, we dug a hole deep enough to bury the plants. I prefer to begin our garden with small plants rather than seeds. Once I see these small plants actively growing, that's the time I apply a high nitrogen organic fertilizer to help them grow the best. Personally, I haven't had much luck with seeds in the past. It's probably something I should do a little more research into in the future, but for now, small plants work great!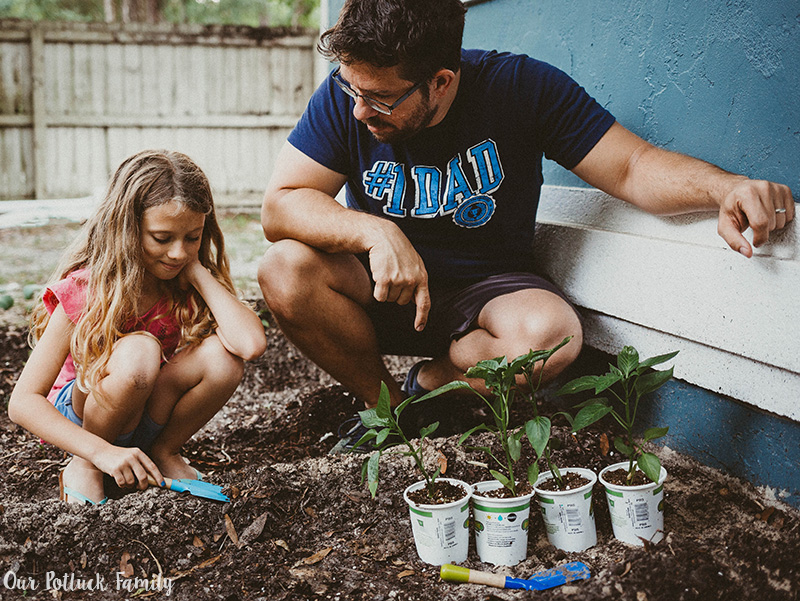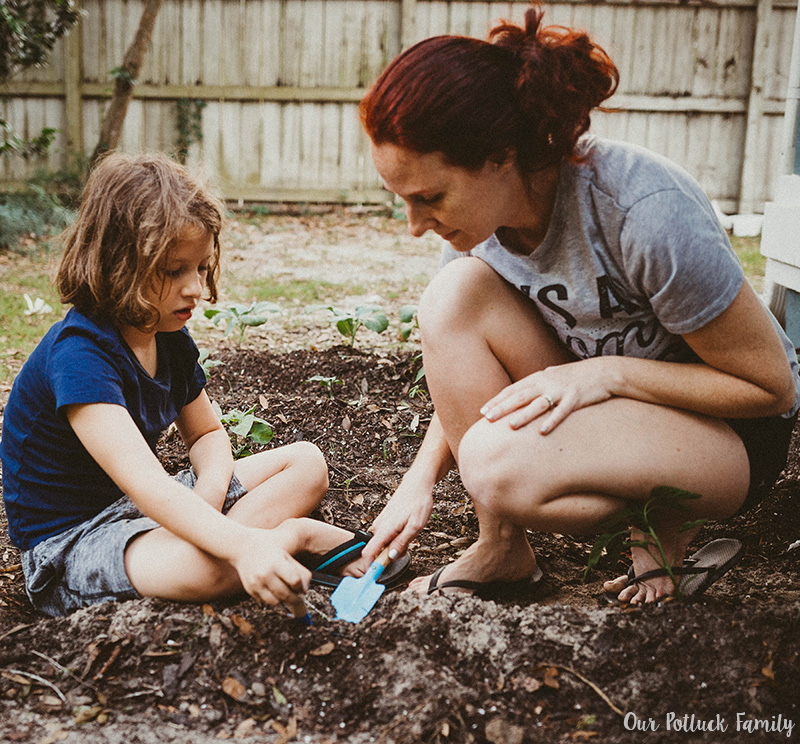 We gently remove each of the plants from their pots and place them in their holes. Our mounded rows of soil, dead leaves, and leftover kitchen scraps are probably about 8 feet long and we plant between four to six plants in each row. We love to get messy with the kids and the older one always like to helps us with the dump cart for lawn tractor.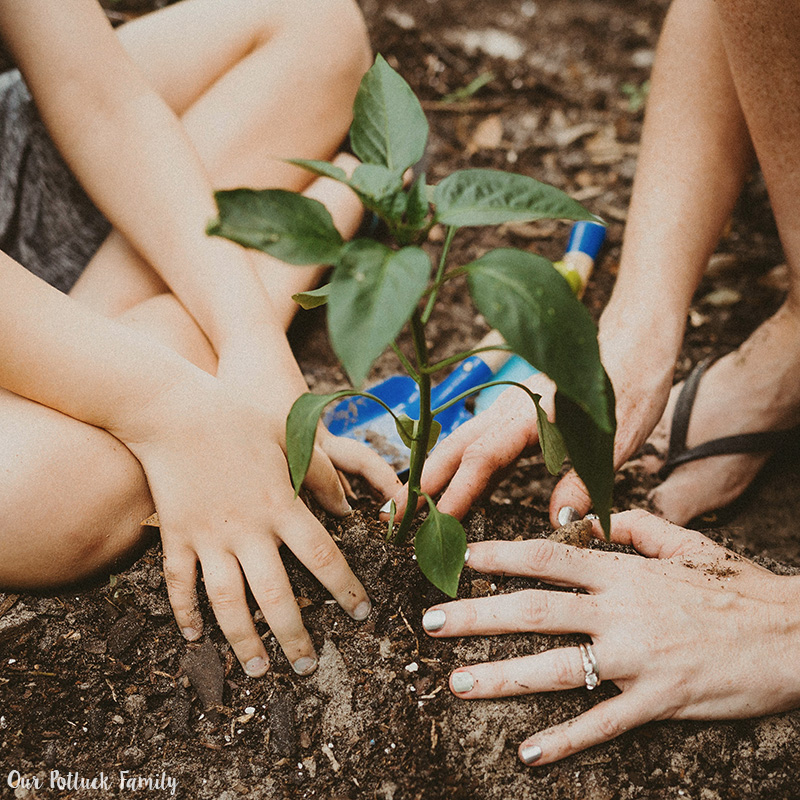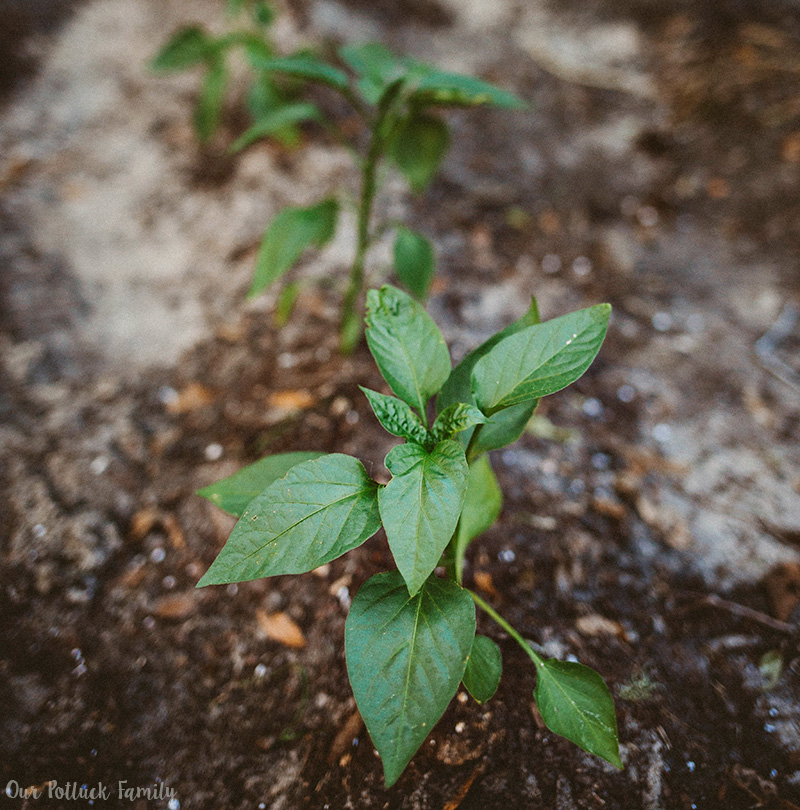 Spring Gardening Family Time: Enjoy an Awesome Snack
It's fun to spend this time outdoors as a family. For Christmas, we got the kids a nice swing set, where they spend time together almost everyday, so when we need some breaks from gardening, that's where they run off to… for snack time, of course! Kraft Trios SnackFulls make great snacks for adults while NEW Kraft Trios SnackFuns are perfect for the kids. The Kraft Trios SnackFulls from Kroger each feature Colby and Monterey Jack cheeses, semisweet chocolate chunks, and banana chips. It's fun to grab one of each to make the perfect bite! The SnackFuns come with dried strawberries, waffle crips, and Colby and Monterey Jack cheeses. Make sure to check out all of the different varieties and flavors in both the SnackFulls and SnackFuns!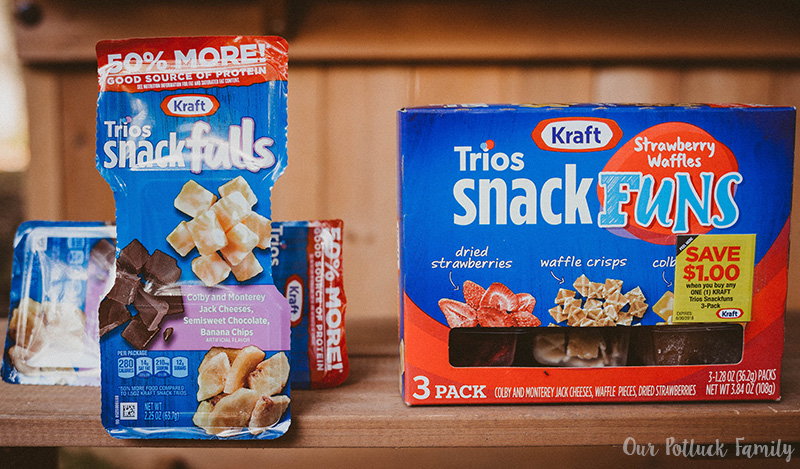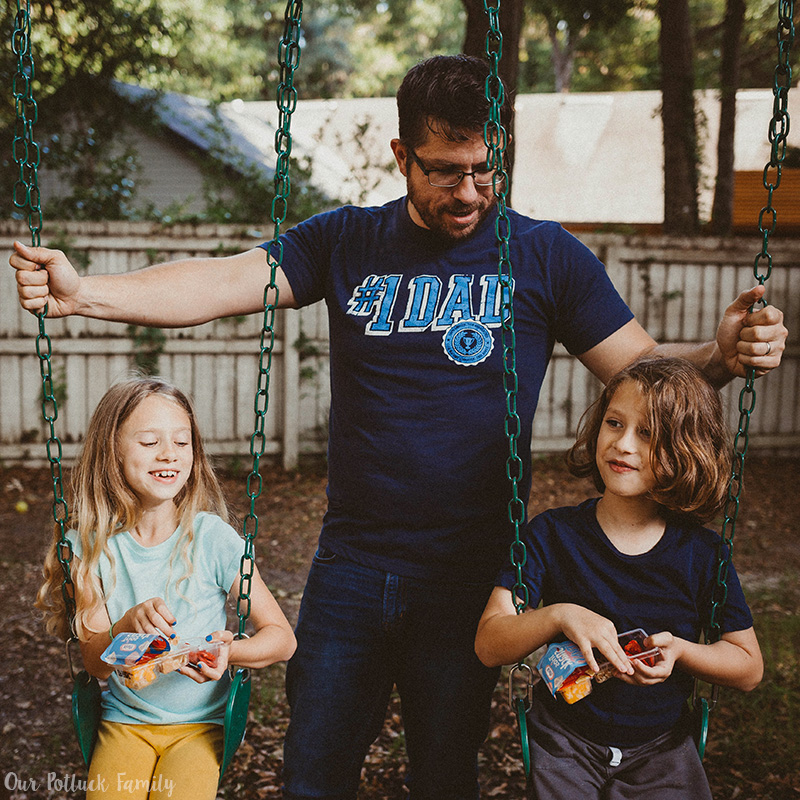 I guess it was time for mommy and daddy to share a snack, too, huh? And we may have gotten a *little* cheesy feeding one another. Sorry… it's our 13-year wedding anniversary, so romance is in the air! What's great about these snacks is that they can be thrown in a lunch bag or small cooler to be enjoyed on all your springtime adventures. The balance of sweet and salty flavors is just perfect for kids and adults!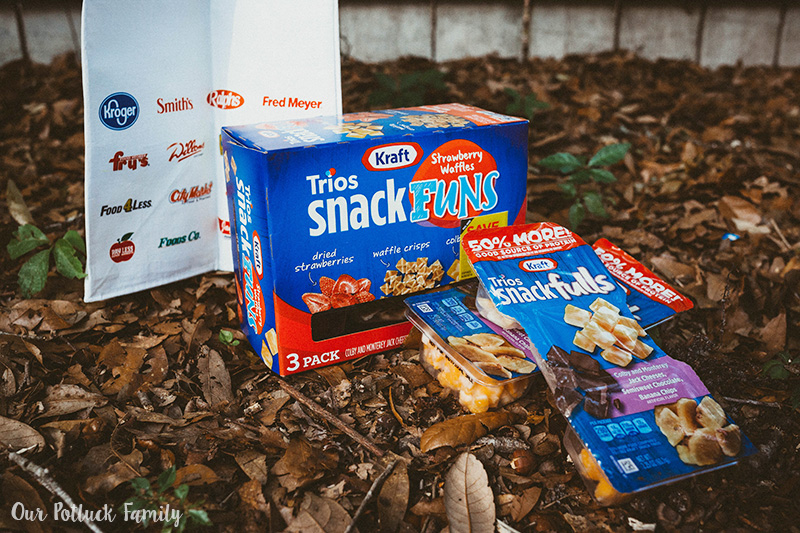 Head to Kroger where you can purchase Kraft Trios SnackFulls and Kraft Trios SnackFuns in the refrigerated food section, near the cheese and similar snack items. Go ahead and download a digital coupon for these products, here while you're at it for some extra savings! While you're shopping at Kroger, grab a reusable bag like the one I have below? It goes perfectly with our new garden, right?
What are you planting in your garden this spring?