This #GoNutsForNuts shop has been compensated by #CollectiveBias, Inc. and its advertiser. All opinions are mine alone.
I absolutely love any opportunity to be super creative – so this may just be my favorite creative post of the season. Every month in my home, we celebrate a different theme. This month's theme? The holidays, of course! To teach this theme to my children, I display a collection of children's books in their "classroom", we create themed crafts, and I try to take them on outings that align with that theme. This weekend, we learned about snowmen. I selected the book Snowmen at Night and used it to create a fun recipe and craft.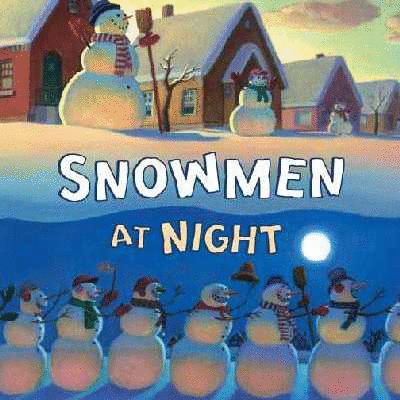 I will start with the recipe. What can be more fun than Snowman Almond Bark? Just three simple ingredients, and you can make this recipe at home, too.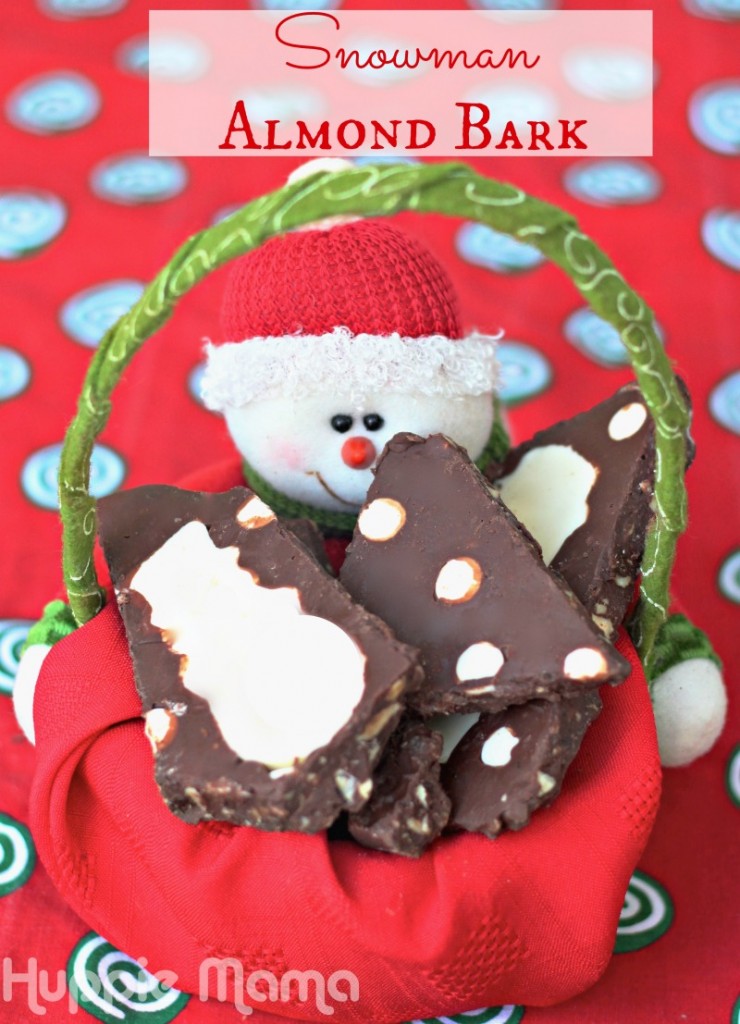 Ingredients:
1 cup Planter's Cocoa Almonds
12 ounces dark chocolate chips
8 ounces white chocolate chips
Directions:
Begin by gathering your ingredients. Since there are only three, that's pretty easy!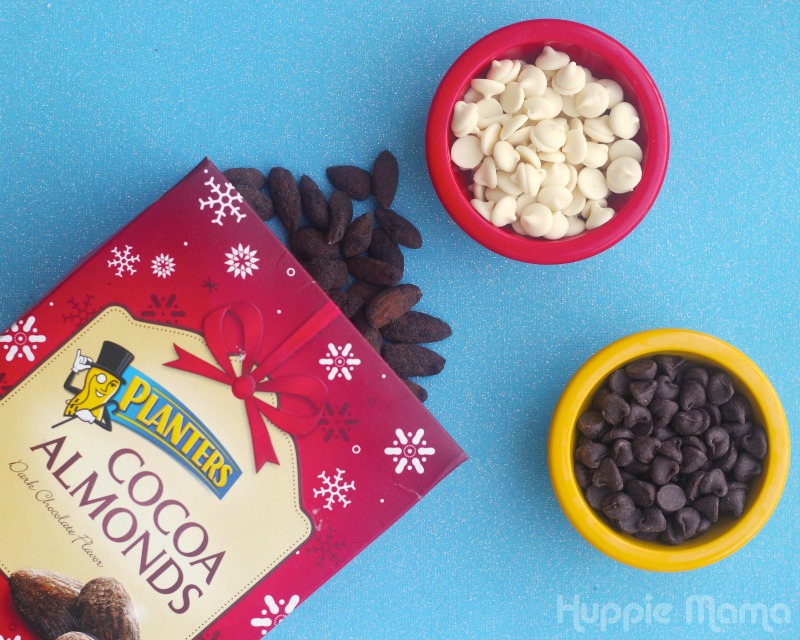 Select a variety of snowman cookie cutters. We have four different ones. If you only have one or two, that's okay. You will just have to refill them and chill them several times to make enough snowmen for the bark.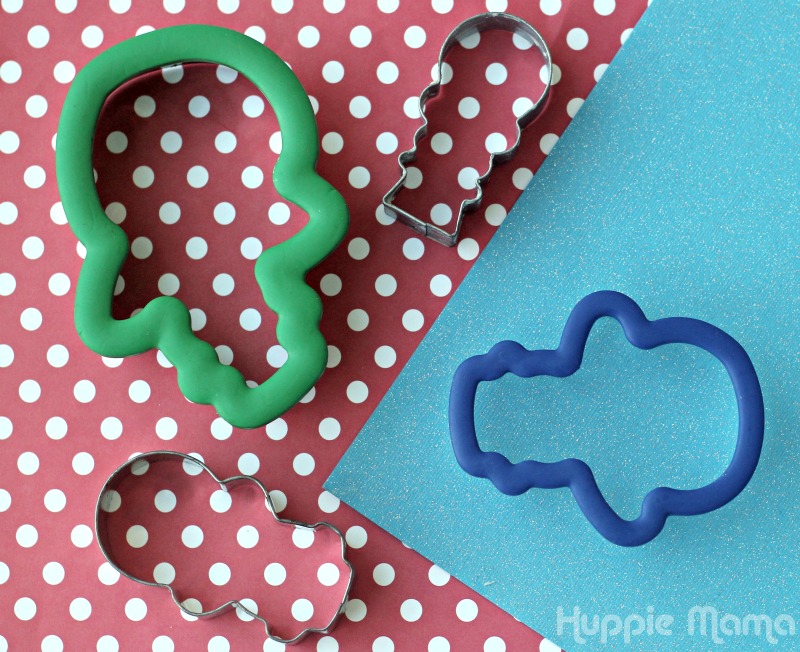 Place the cookie cutters on a surface covered with parchment. Melt 6 ounces of the white chocolate. Leave 2 ounces to use as chocolate chip "snow". Holding the cookie cutter in place, pour white chocolate to fill the mold. I found that white chocolate sized up kinda quickly, so you can actually use your fingers to press it into the cookie cutters (which is a good thing). Make each snowman about 1/2 inch thick.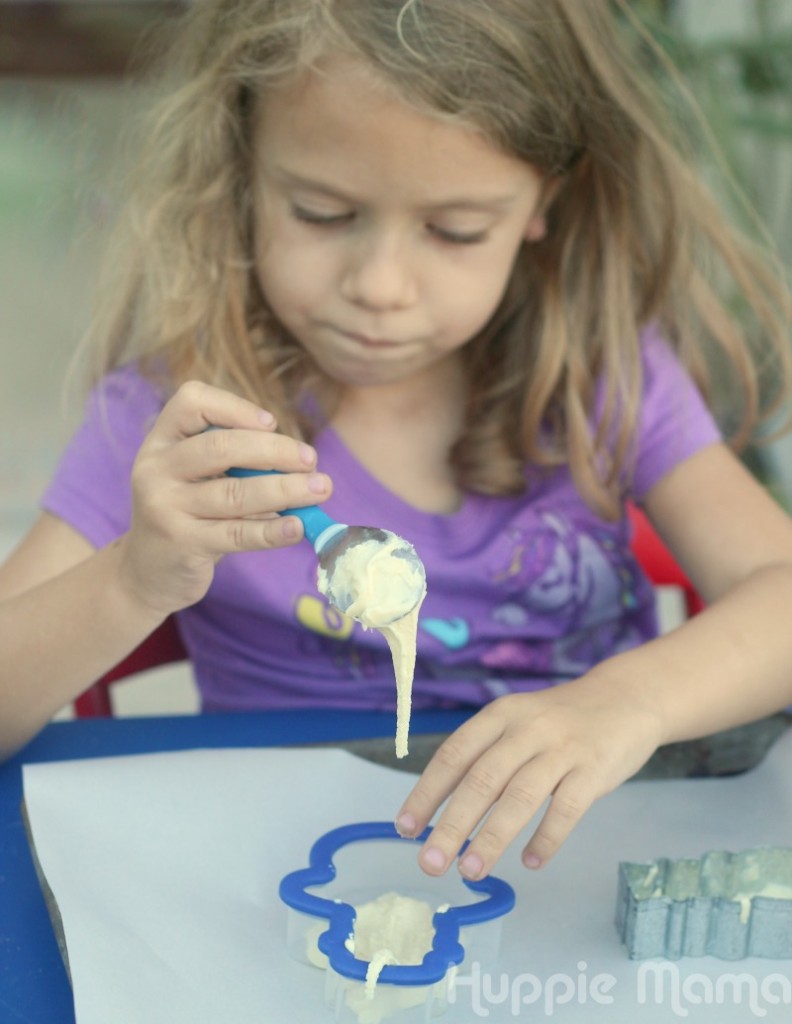 Move the cookie cutters into the refrigerator to set for about an hour. Meanwhile, melt the dark chocolate.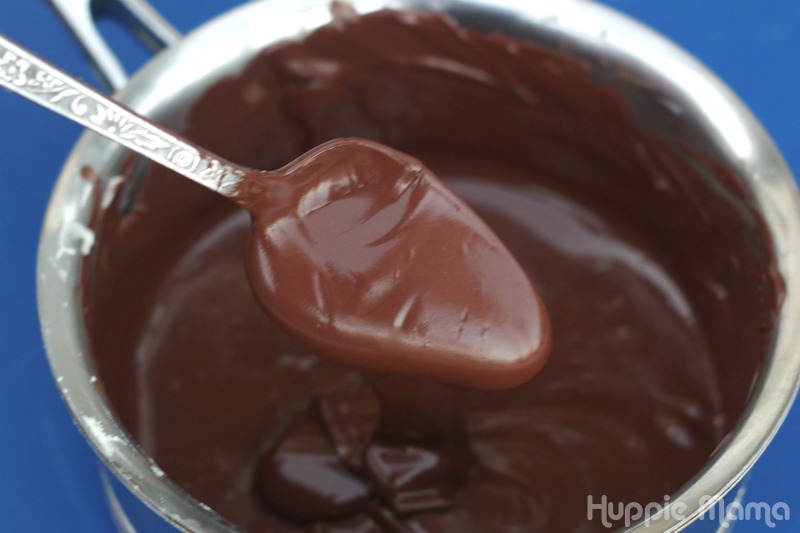 Chop one cup of Planter's Cocoa Almonds. I used a sharp knife and cutting board, but you could probably use a food processor as well.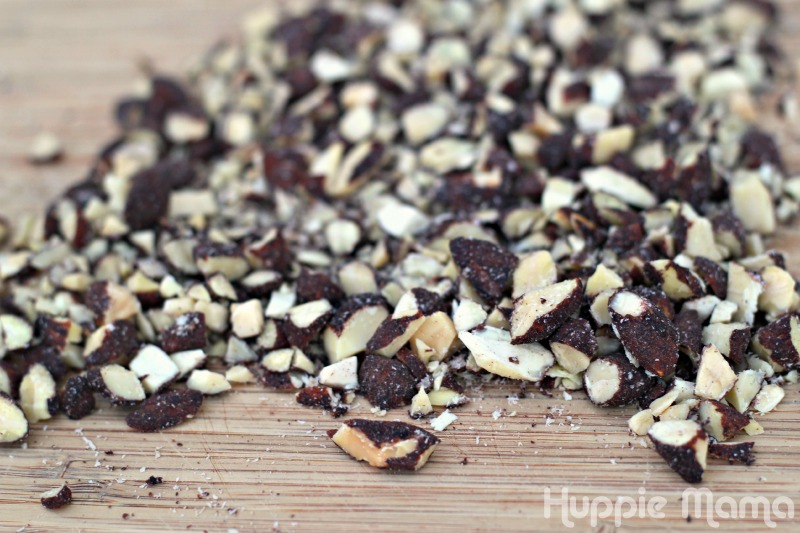 Add the chopped almonds into your melted chocolate.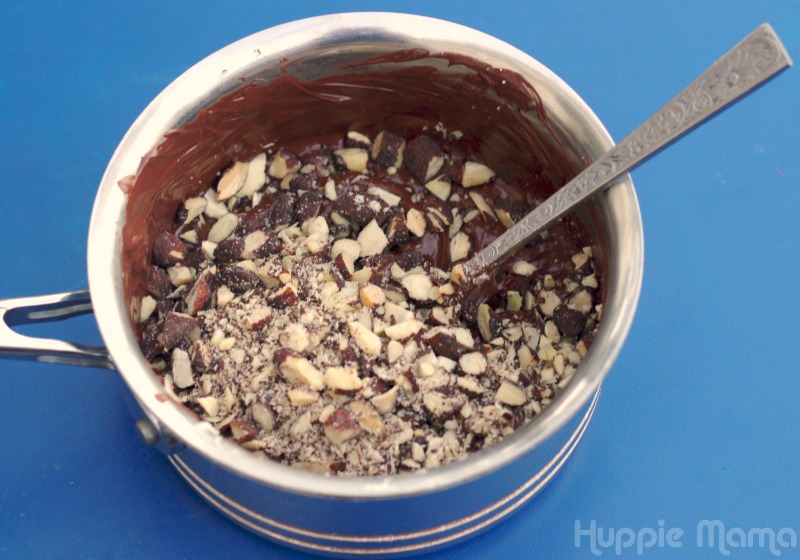 Stir the chocolate until the nuts are completely incorporated.
When the white chocolate has set, remove the snowmen from the molds. Place them on parchment paper, smooth side down. Surround the snowmen with white chocolate chips.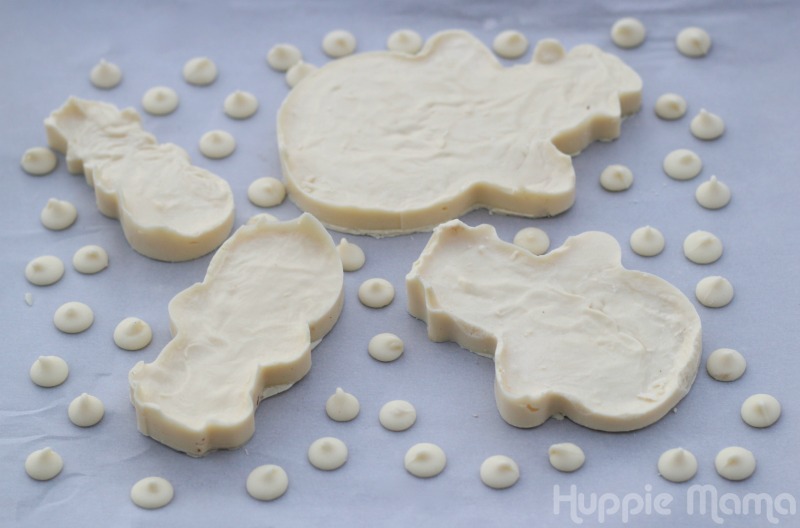 Pour the almond dark chocolate mixture over the white chocolate. The top side will be the bottom of the final product, so it is okay if it's a bit messy.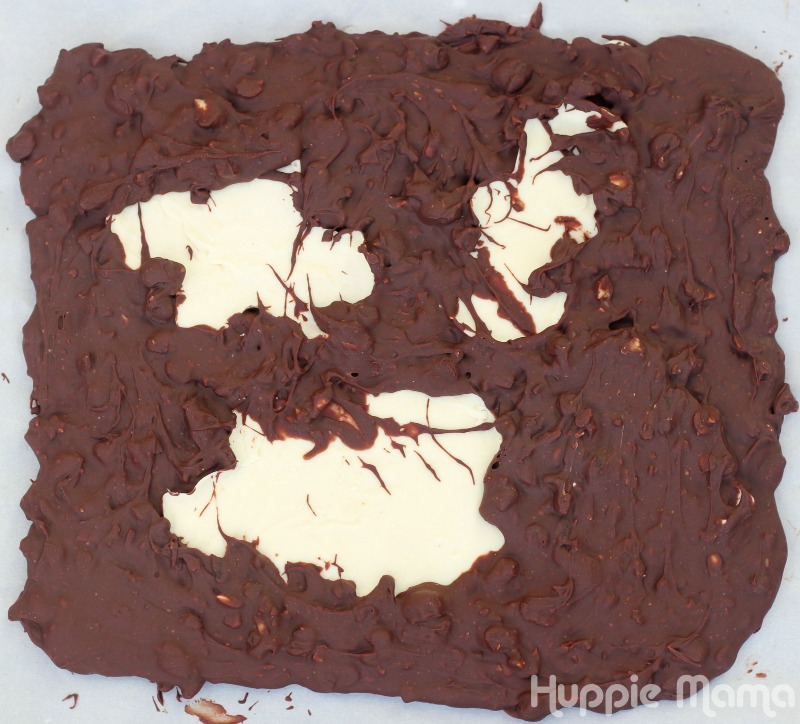 Refrigerate at least an hour until the chocolate is firm. Flip it over to see your awesome snowmen!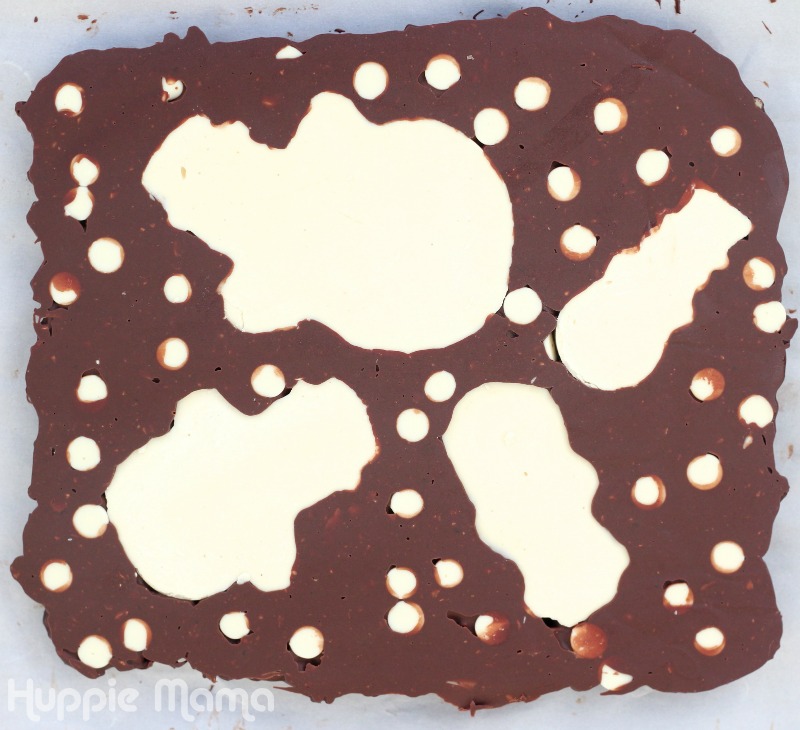 If you want to cut this almond bark so that the snowmen remain intact, heat your knife over a burner and carefully cut around the snowmen. It takes a little bit, but how cute is this chocolate-y snowman treat?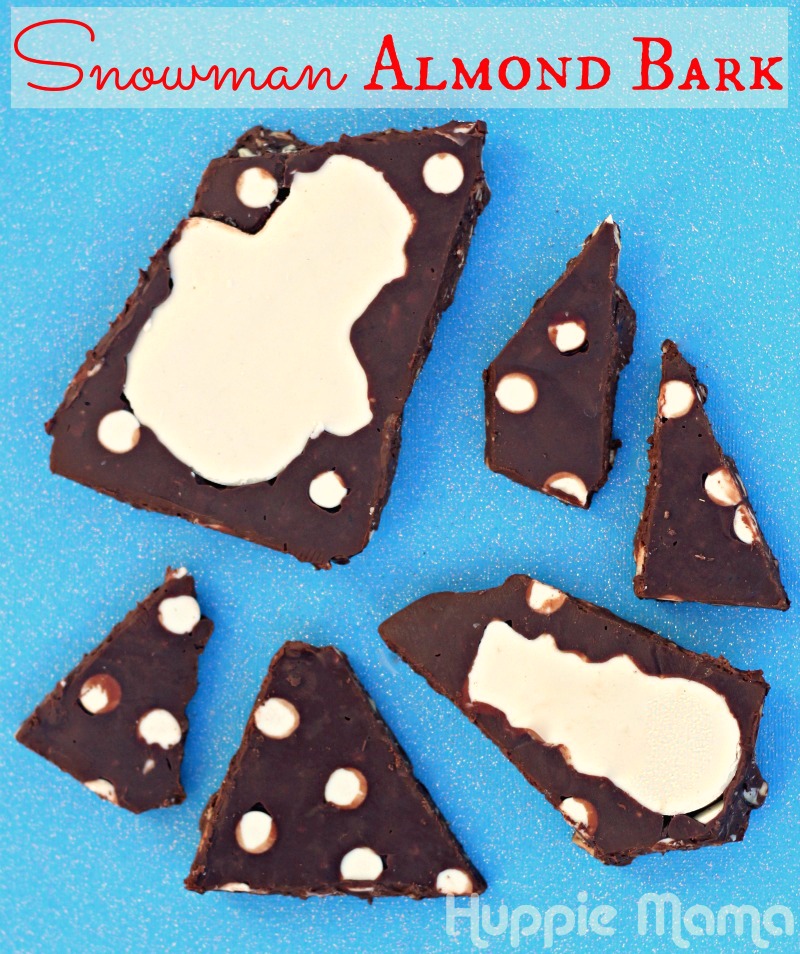 So you're done with your recipe — What's next? Read the story Snowmen at Night, of course! My kids love reading bedtime stories every night.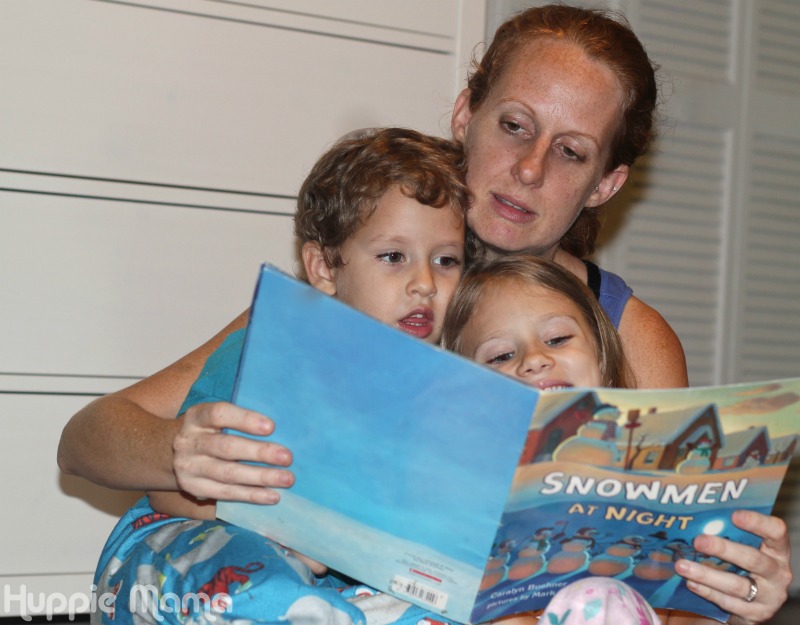 And since this is part of our monthly holiday unit, we did an awesome Snowmen at Night craft.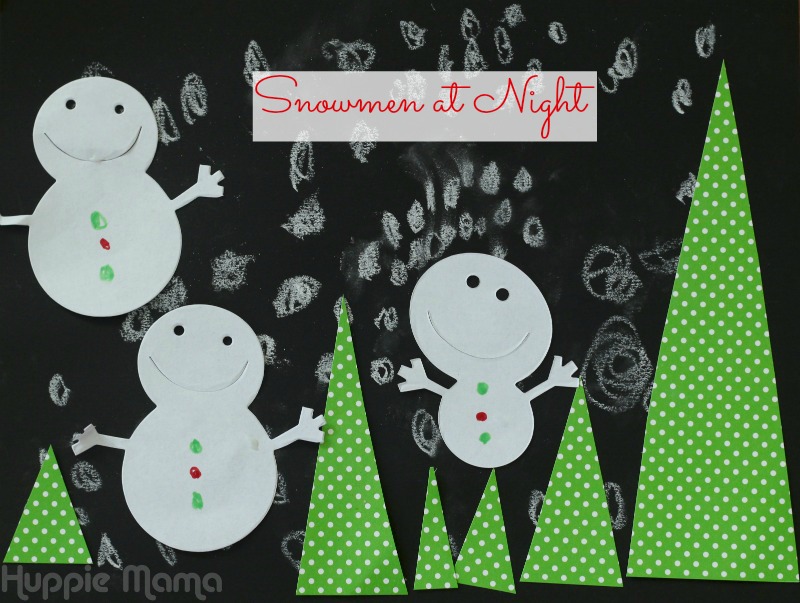 Materials:
Green construction paper
White construction paper
Black construction paper
Chalk
Glue stick
Markers
Directions:
Begin by drawing snow with the white chalk all over the black construction paper.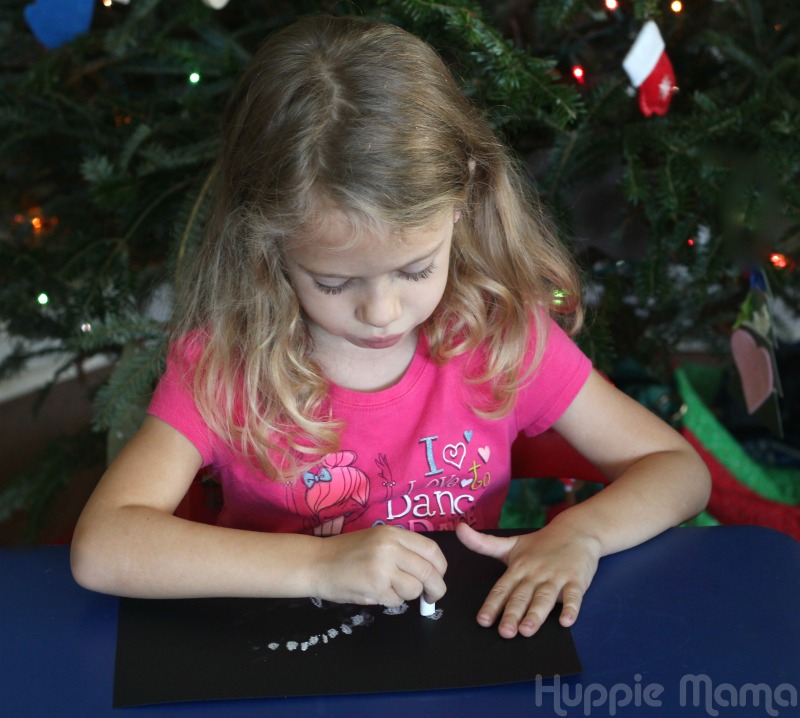 Cut snowmen out of white construction paper and trees out of green paper. I used white polka dot card stock to cut the trees. It looks just like snow falling.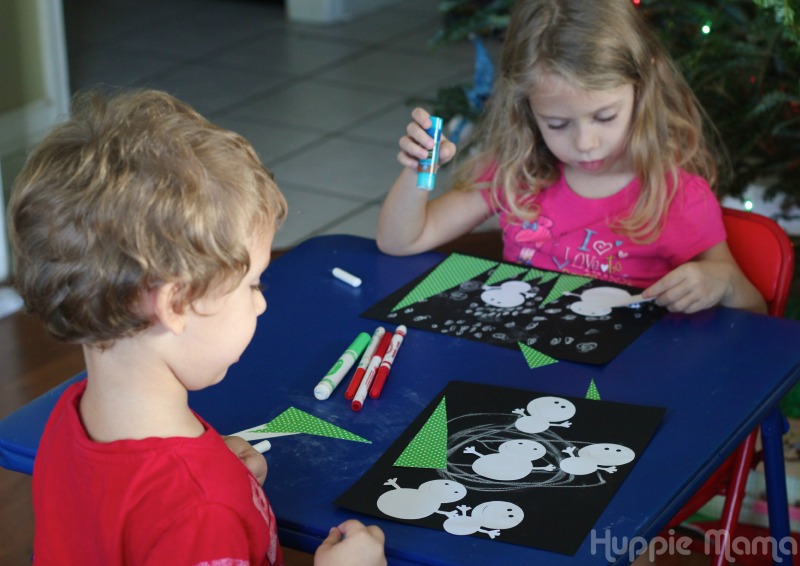 Add details with markers to complete the project. My daughter made the sample project at the top of this craft tutorial and my son made the project below. I love how they each brought their own ideas to complete the craft.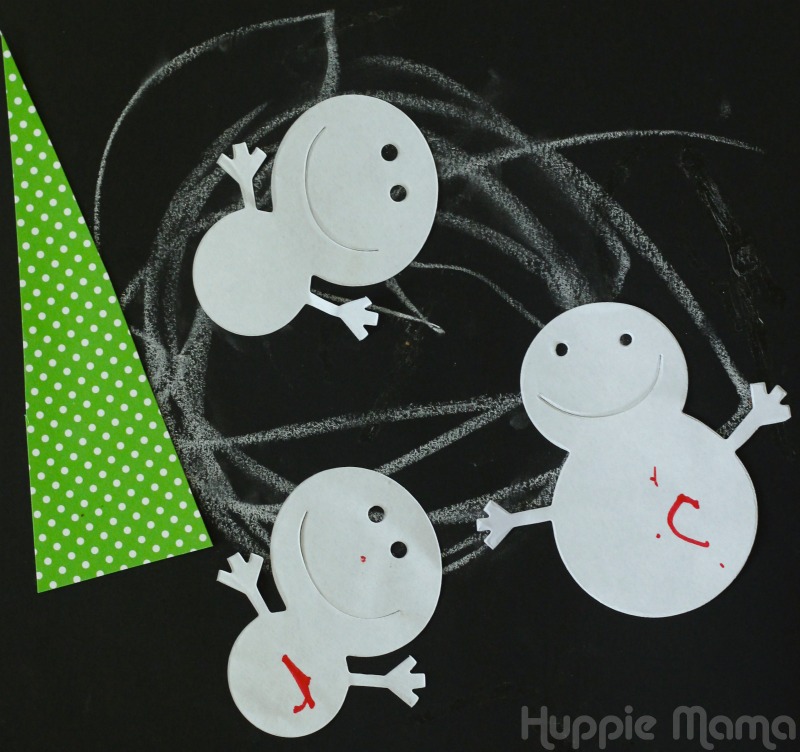 Would you like to make this delicious Snowman Almond Bark? Visit Walmart to purchase the ingredients, including the Planters Cocoa Almonds. I found these at the end cap of one of the aisles.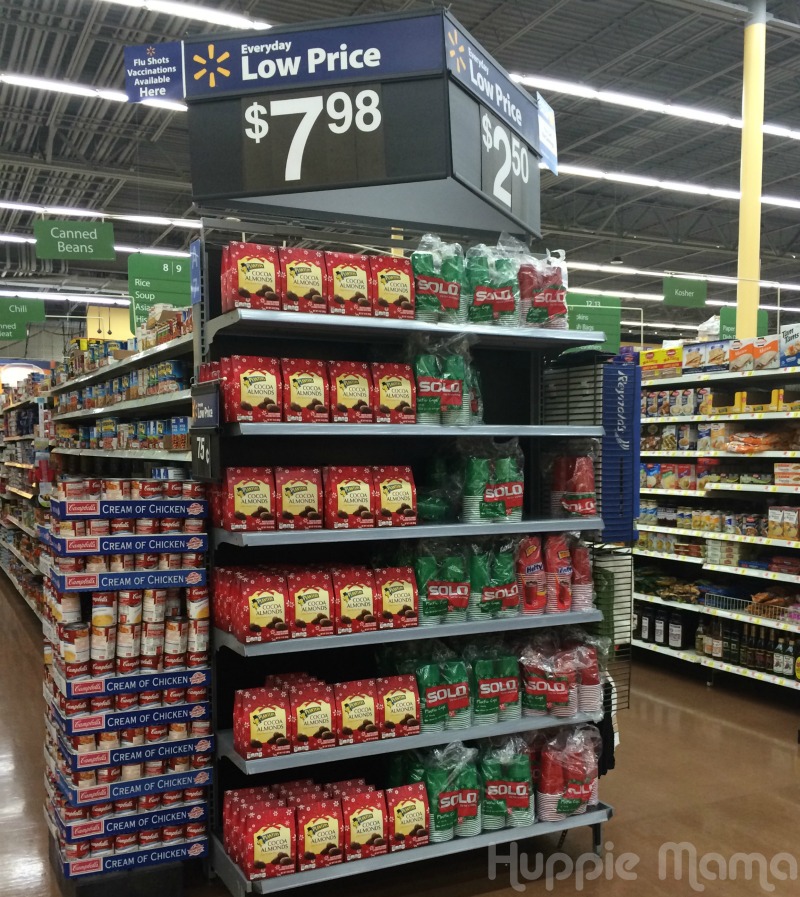 And if you want to make your holiday shopping experience extra special, check out the Blippar app, available for free for your Apple, Android, Blackberry, or Windows device. Learn about Planter's products, ready about holiday event planning tips, and take fun selfies like this one!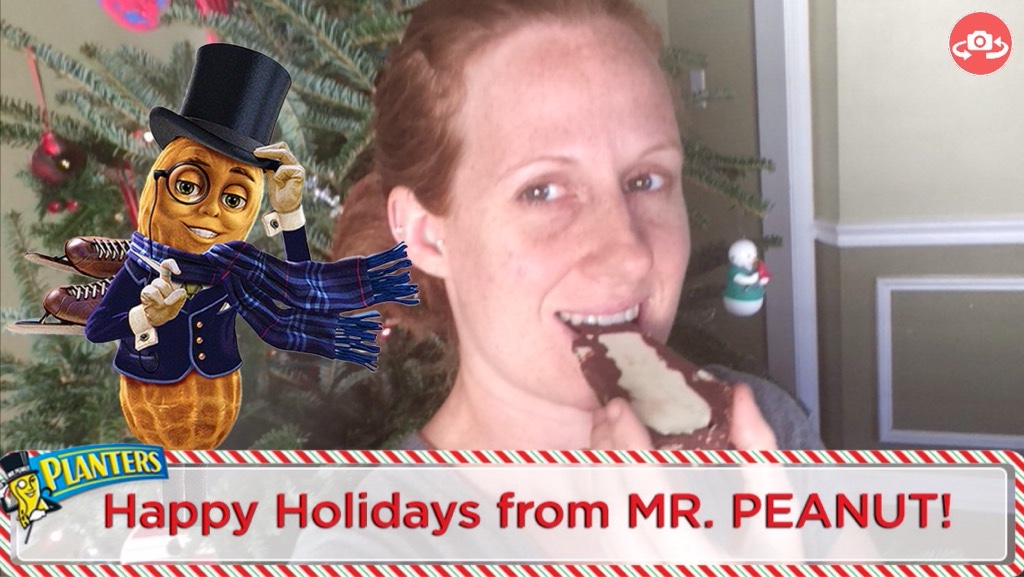 Looking for more holiday recipe inspiration? Check out the Cooking Up Good website, where you can find recipes, sweepstakes, loyalty programs, coupons, and more. Whether you are looking for a new recipe idea or a chance to win some awesome prizes, you can find it on Cooking Up Good!