Each year, on my children's birthdays, I write a special post for them, highlighting a different aspect about how awesome they are!
Lydia Turns 2 & Lydia's Big Sister Birthday Party
Lydia turns 3 & Lydia and Bryce's Farm Birthday Party
Lydia is 5 today!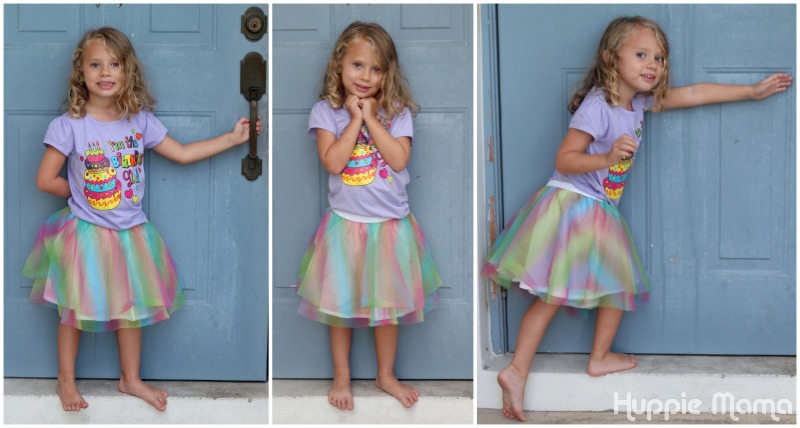 There's something seriously special about her birthday. Let me give you the backstory. When I found out I was pregnant, I was given a due date of August 31st, 2009, but when I had my first ultrasound, it was readjusted to August 25th, 2009. August 25th passed, August 31st passed, and on September 1st, I went into labor. So this was good, right? Well, sorta. Here's the thing, September 1st is the cut-off for school in Florida. If Lydia turned 5 on September 1st, she would begin Kindergarten that year. If she turned 5 on September 2nd, she would begin PreK that year. Whoa! Huge difference!
My birthday is November 7th, but I began school in New York, where the cut-off date is December 31st. This means that I was just 4 years old when I began Kindergarten. While I always kept up academically, excelling in almost all subjects, I could never keep up socially. When everyone else was going through puberty and buying real bras, I was 6″ shorter still playing with dolls. I left for college at 17 years old, living 'independently' in a college dorm, 300+ miles from my parents.
When Lydia was born September 2nd, 2:11 am (I hope I got that right!) her birthday frustrated me, especially since I ended up having a c-section after 20+ hours of labor. I envisioned myself spending years arguing her into the grade I believed she should be in. I thought she'd be a smart girl, who would do well being pushed ahead as I was. I was reluctantly ready for the good fight, until I realized there was no fight. Wait a minute — Why do I want to push her ahead? If she's in her assigned grade, she'll be at home with me an extra year. I got her entire 4-year old year at home with me. And even now, school is just 3 hours a day. She will be the first among her friends to hit all the big milestones: a driver's permit, driver's license, first to vote, first to drink legally. And you know what? I think that's awesome! I trust that she will be an amazing girl who can make positive decisions for her life.
So Lydia, I just want you to know that I'm so happy your stubborn newborn self took an extra few hours to enter into this world so that I could get a whole extra year at home with you. I only hope I'm still this grateful when she's 18 years old!
Happy 5th birthday, my sweet girl!