This Retro Pop Shop Party is a super-fun way to enjoy a 1950s spin on a summertime celebration!
You guys… I do a lot of party posts because they are my favorite. But this post? I was SO excited to create a Retro Pop Shop Party. This was just the coolest! Last month, I created an Ice Cream Sandwich Party with a retro vibe, and this new party ties in with that same feel. Can all parties have a throwback theme?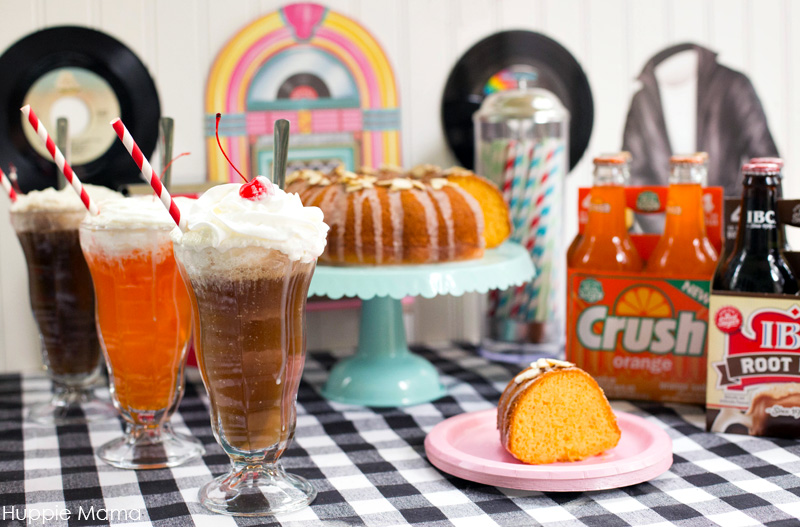 I'll begin this party post with an invitation. Welcome! Would you like to join me for a Retro Pop Shop Party? You can print these Retro Pop Party invitations and invite all of your friends, too. I think these invitations turned out super cute!
Usually I wait until the bottom of my post to share the inspiration, but I'm getting right to it in this post: throwback sodas. See these IBC Root Beer, IBC Cream Soda, and Crush Orange bottles? They have such a great retro vibe. They're also made with real sugar to capture that flavor from the past.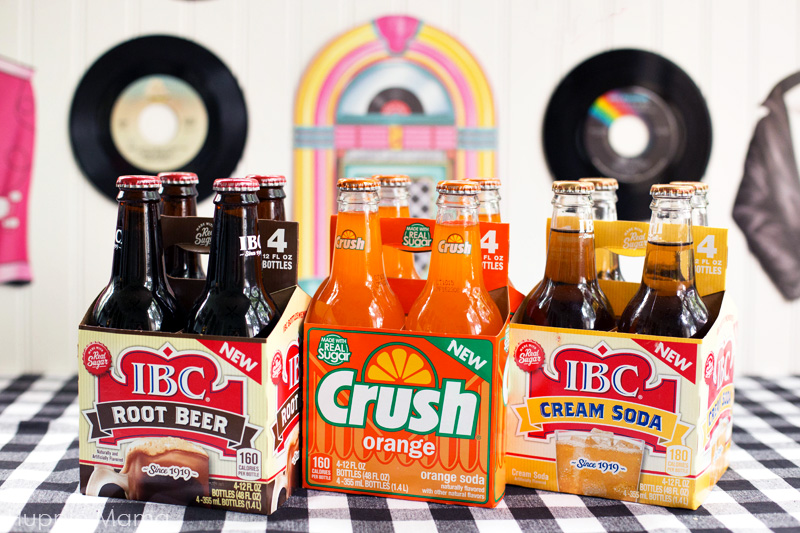 So when I thought about classic desserts for this retro, the first one I thought of was a creamsicle. The second? A bundt cake. Combine these two (with some sliced almonds) and you have my Creamsicle Crunch Cake. This semi-homemade recipe uses a boxed yellow cake mix, Crush Orange soda, and a few other ingredients. So easy and delicious!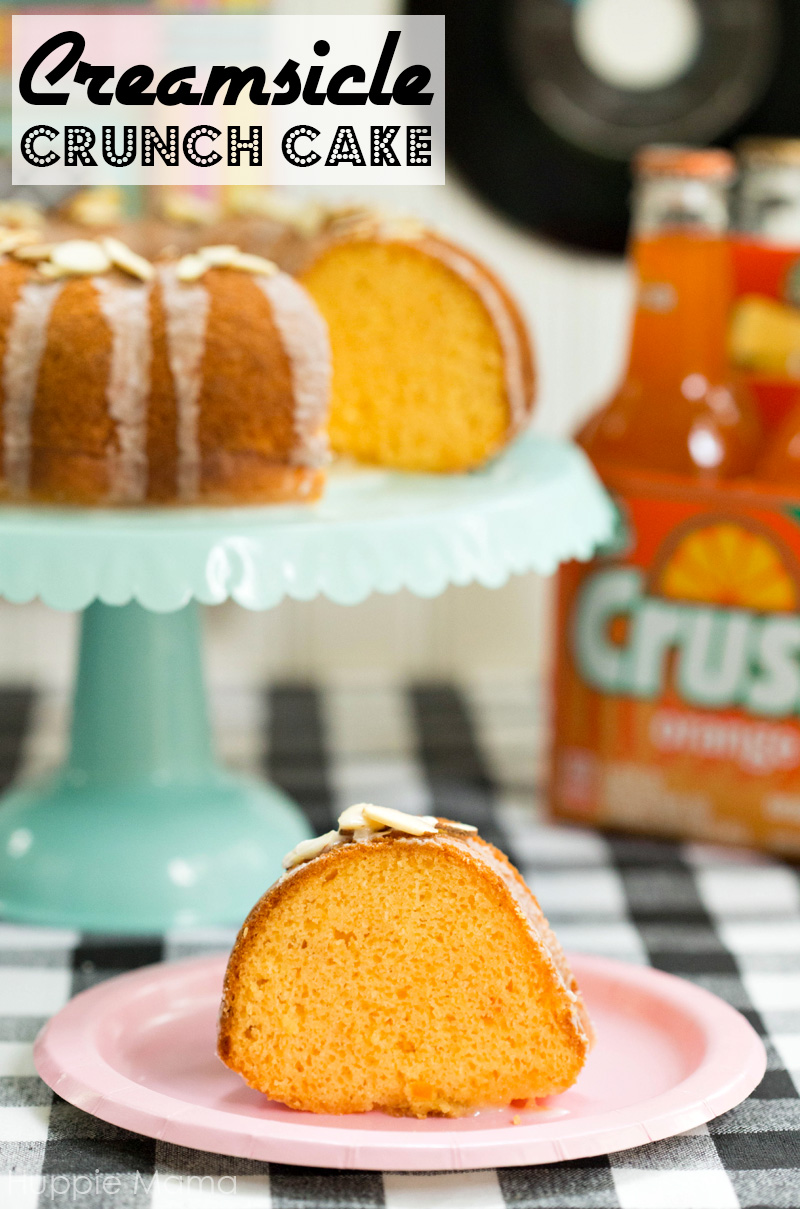 CLICK HERE FOR THE CREAMSICLE CRUNCH CAKE RECIPE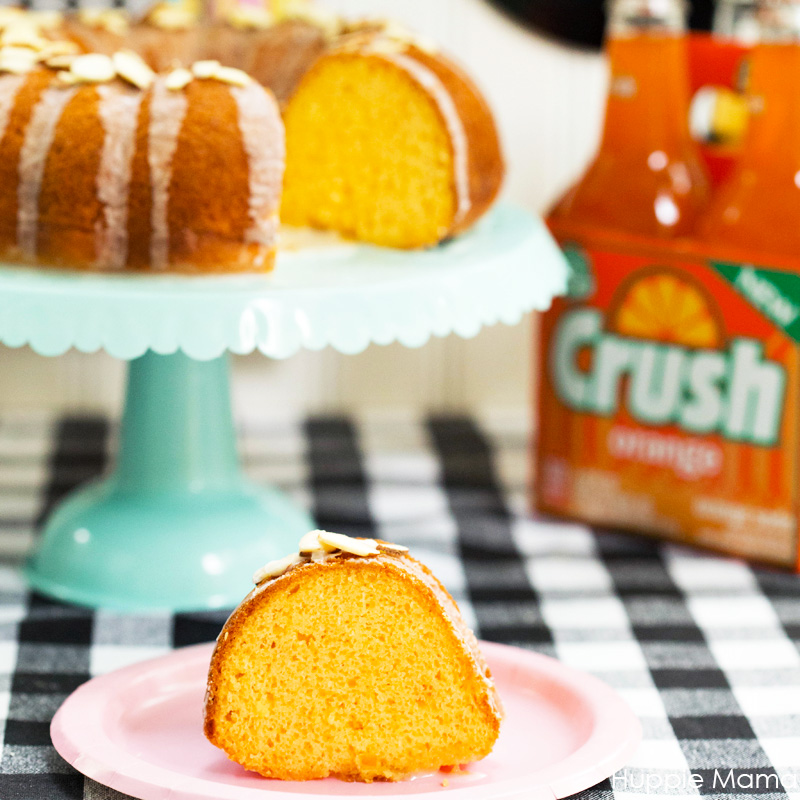 But it's not enough to just serve a slice of cake at my Retro Soda Shop Party! We need some drinks, too. Grab your retro glasses and some long silver spoons. Fill each glass to the top, add a twist of whipped cream, and a maraschino cherry on top. It's a delightfully refreshing throwback beverage, especially during the summer months.
You also need to make sure your tablescape is party perfect! I purchased some old 7″ vinyl records online along with 50s-inspired party decorations, because no retro party is complete without a jukebox, poodle skirt, and saddle shoes. An old-school straw dispenser and napkin dispenser complete the look.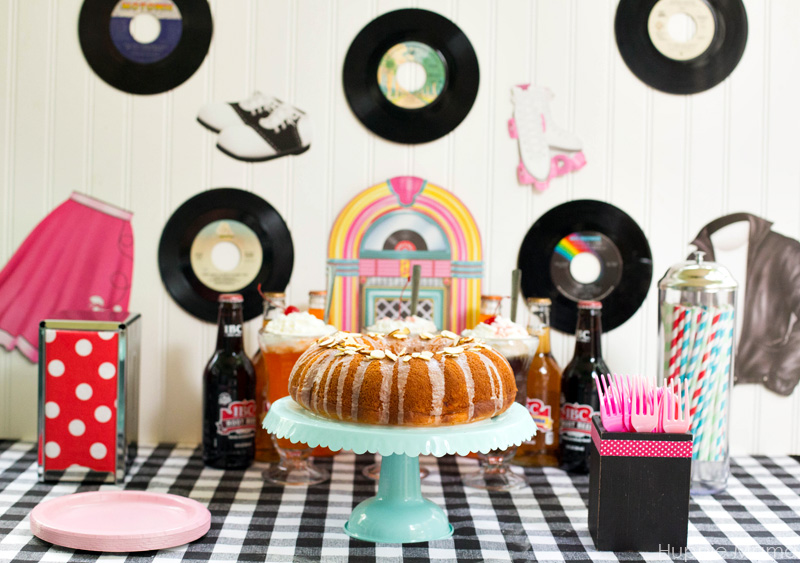 And now, it's time to invite your friends to enjoy this party with you! Want to make it more fun? Make it a 50s dress-up party, and invite your guests to visit their local consignment and thrift stores for some throwback looks. Select a winner for best vintage-inspired costume. How awesome would that be?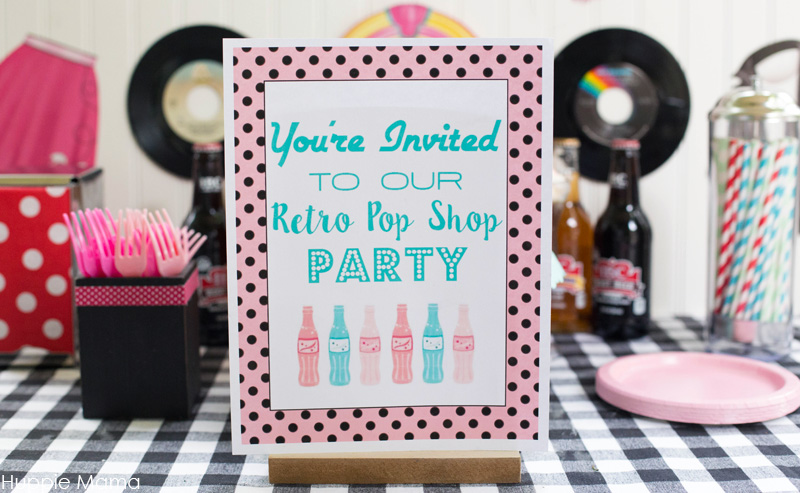 What ideas do you have for a fun retro party at home?