I really enjoy making my children's Halloween costumes. Some I sew from scratch, others I purchase pieces of at thrift stores and put together myself. It's really fun when the children want to coordinate their looks! This year my children wanted to be Princess Peach and Mario.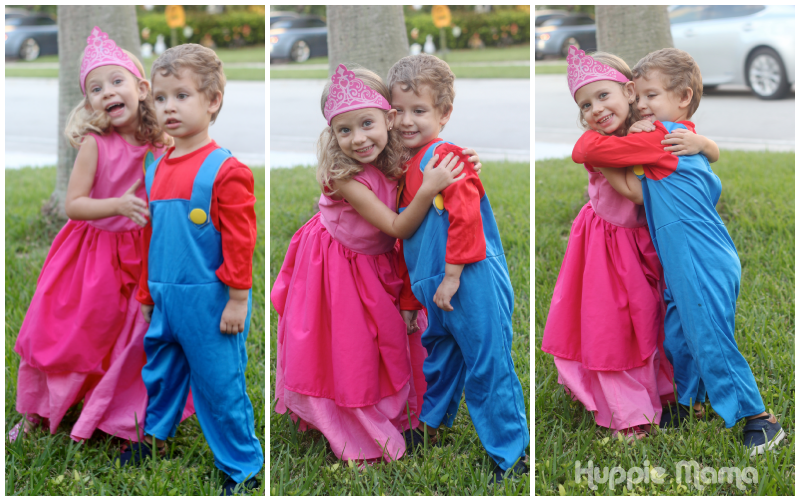 How cute are they? I found Bryce's costume (a few sizes too big) at a thrift store for $5. I shortened the bottoms and sleeves, and it was a perfect fit! I wanted to make a unique dress for Lydia. Here's how you can create this Princess Peach dress.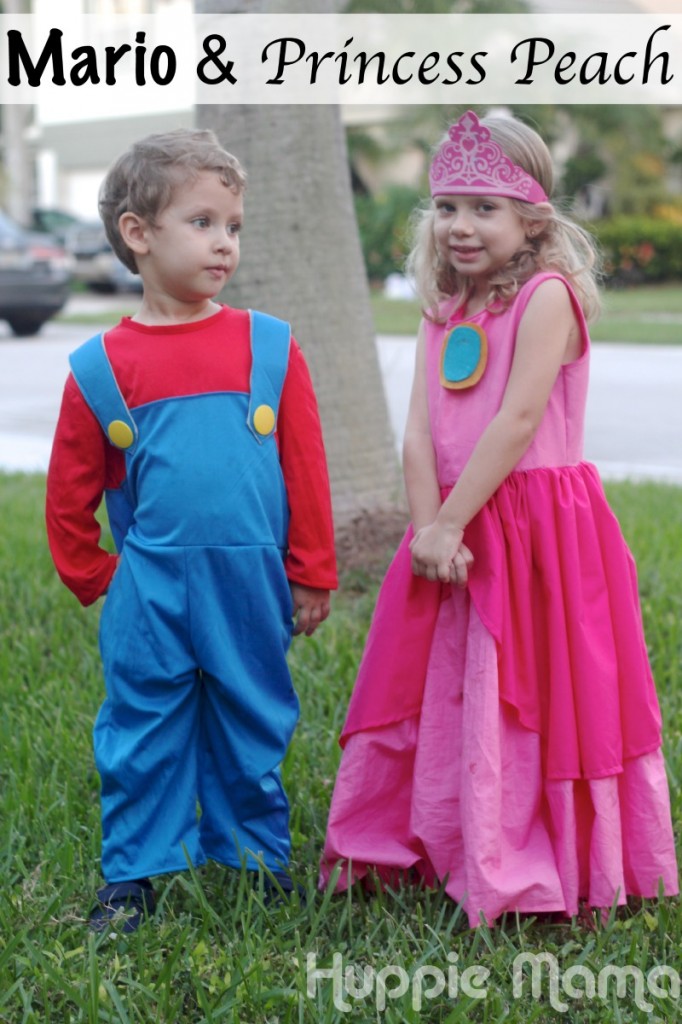 Materials:
3 yards light pink quilting fabric
2 yards dark pink quilting fabric
pink thread
Simplicity pattern 1508A
1 package dark pink piping
1 piece gold felt
1 piece aqua felt
Pin
Fabric glue
Directions:
Gather the materials. I purchased this pattern at Joann Fabric on sale for just $1.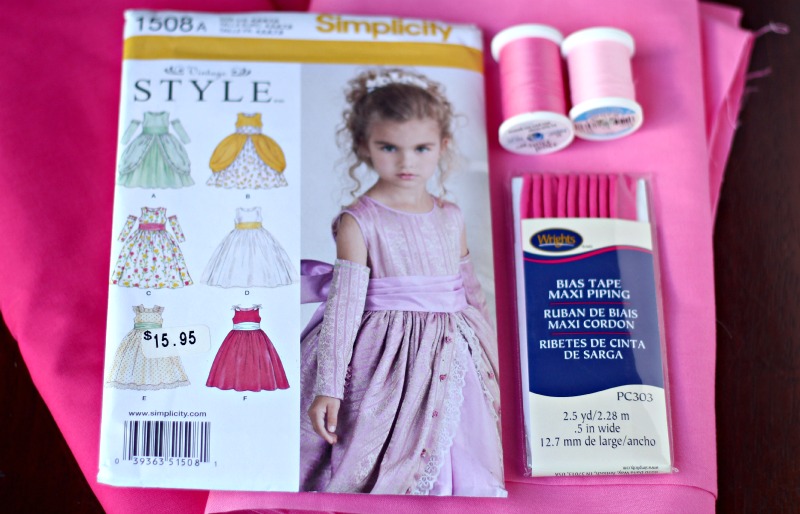 To make this dress, I followed the directions to make Style B. This style has a contrasting overskirt, but no sleeves. I also decided not to make the sash. I cut all the pieces according to the pattern, with the exception of the overskirt, which I made shorter height-wise to be more like Princess Peach's dress.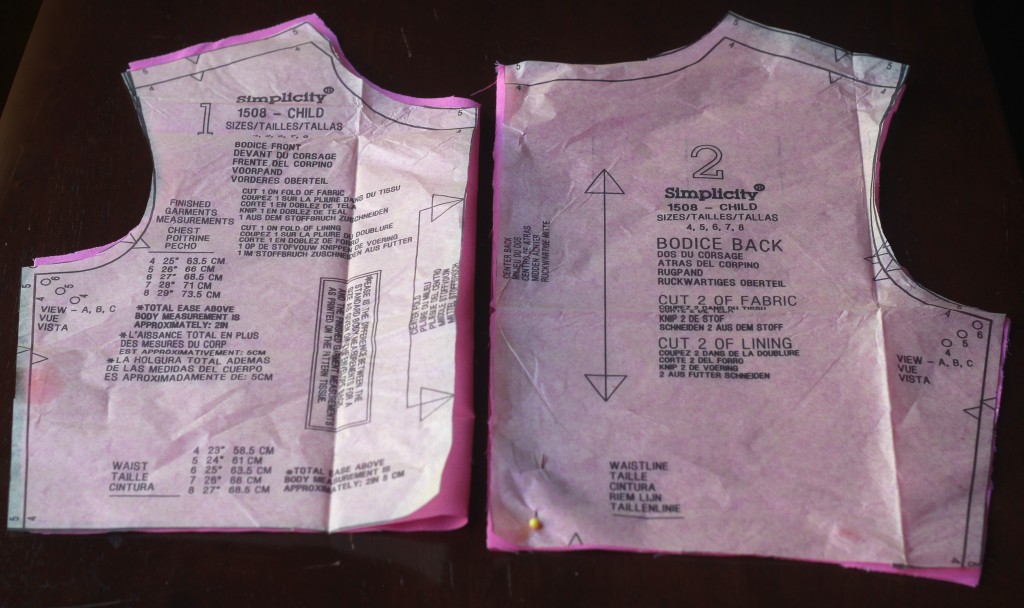 I sewed the dress according to the directions. The only variation was the use of pre-made piping and the exemption of the sash. The back has a hidden zipper, but you could do buttons or snaps instead.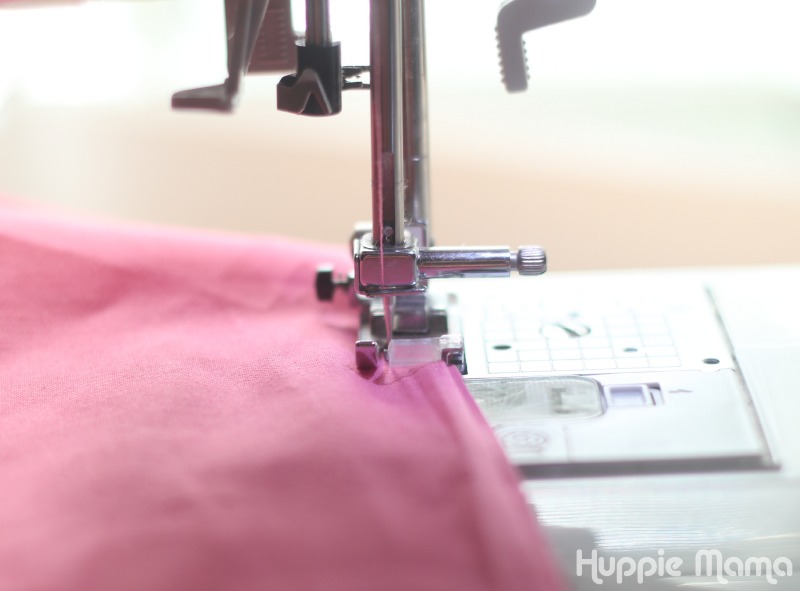 To make the dress more like Princess Peach, I added a felt amulet that I glued together and placed on a safety pin back. It could've easily been sewn to the dress, but I wanted Lydia to be able to use this pink dress for pretend play as Aurora, Pinkalicious, etc. in the future.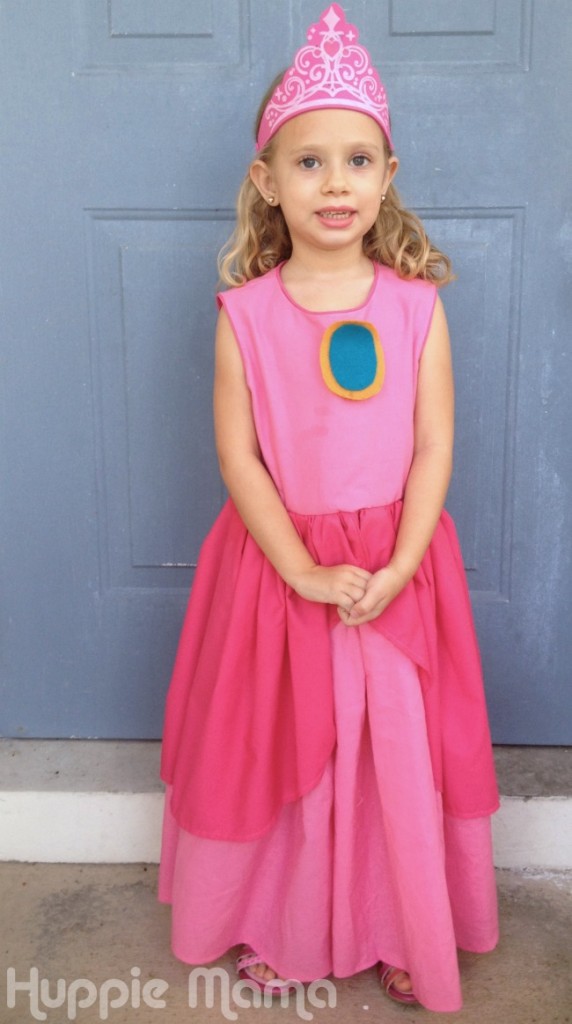 Can you tell how much my children love each other? They fell to the ground with hugs!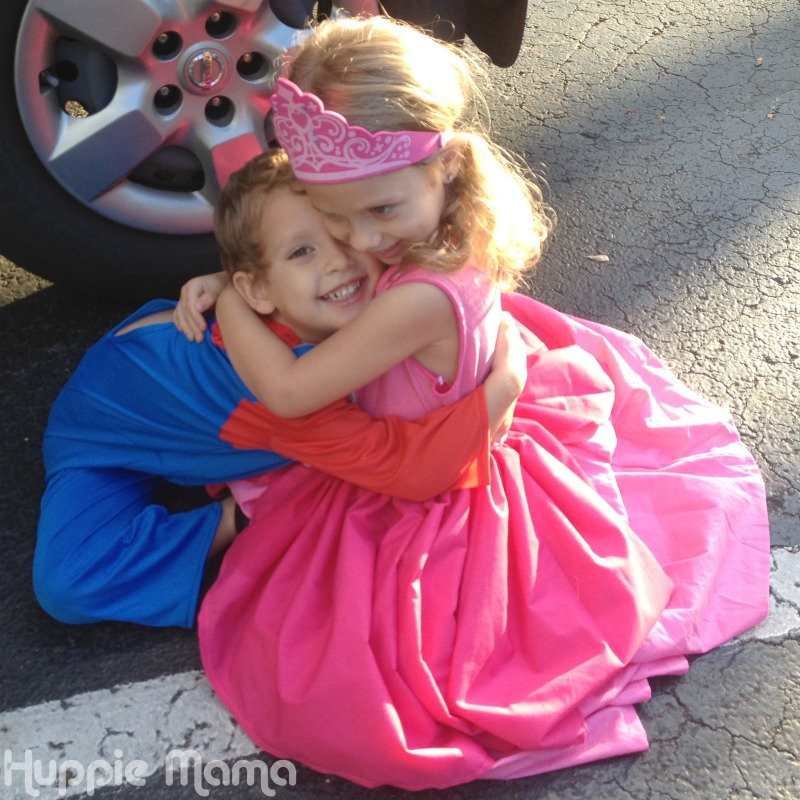 Bryce wasn't feeling too great on Halloween, so he enjoyed just laying around a bit. Fortunately, he seemed almost all better the next day.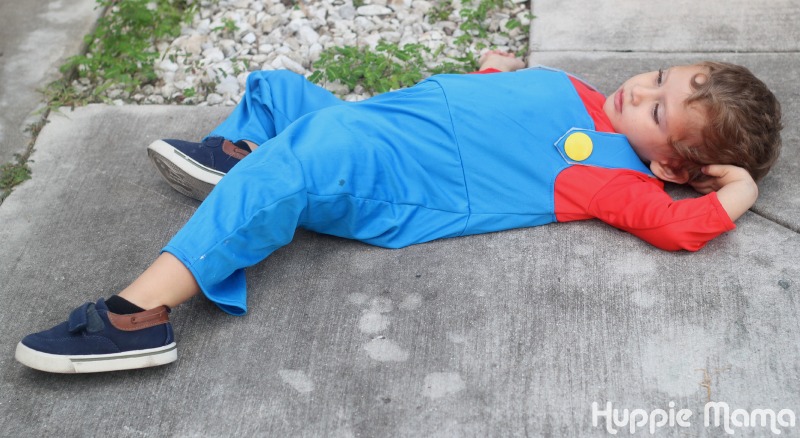 Then it was time for trick-or-treating. First, we went to our local Whole Foods, where the kids got buckets filled with healthy snacks. Then we got in the wagon to trick-or-treat around our neighborhood. We have such an awesome neighborhood on Halloween. No exaggeration, there have to be a thousand kids who come through our neighborhood. People set up DJ booths so kids can dance while walking down the street. There are smoke and bubble machines, huge pretend graveyards, animated pirates, 10-foot tall black cats, and more! It's such an exciting time for my children.