This Potholder Sewing Tutorial is a great beginner sewing project.
For Christmas, I decided to do homemade gift baskets for family members. I included potholders that I sewed myself. Here's how you make them.
Potholder Sewing Tutorial Materials:
2 different quilting fabrics
Insulated batting
Scissors
Extra-wide double-fold bias tape
Thread
Potholder Sewing Tutorial Directions:
Step 1: I had a lot of potholders to sew, so I purchased a half a yard of each material, and a yard of the insulated batting. These were the different materials I chose.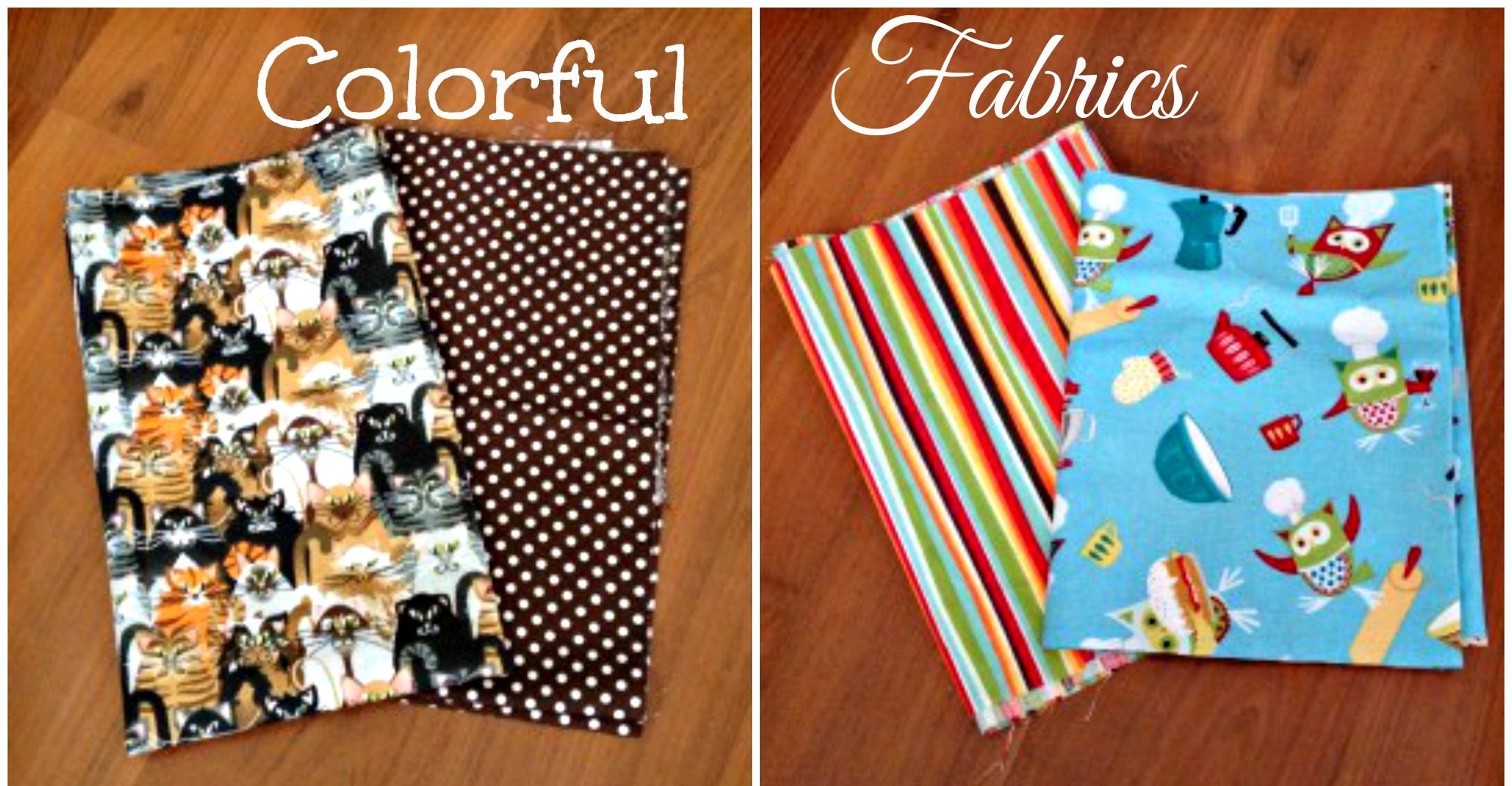 Step 2: I cut the fabric and batting into 7″ squares and layered them: fabric – batting – fabric. You can even do two layers of batting so that they protect your hands even better.

Step 3: Sew diagonal lines about an inch apart across the potholder. Do not bother to add a reverse stitch at the beginning or end to tie off. All the ends will be trimmed and covered.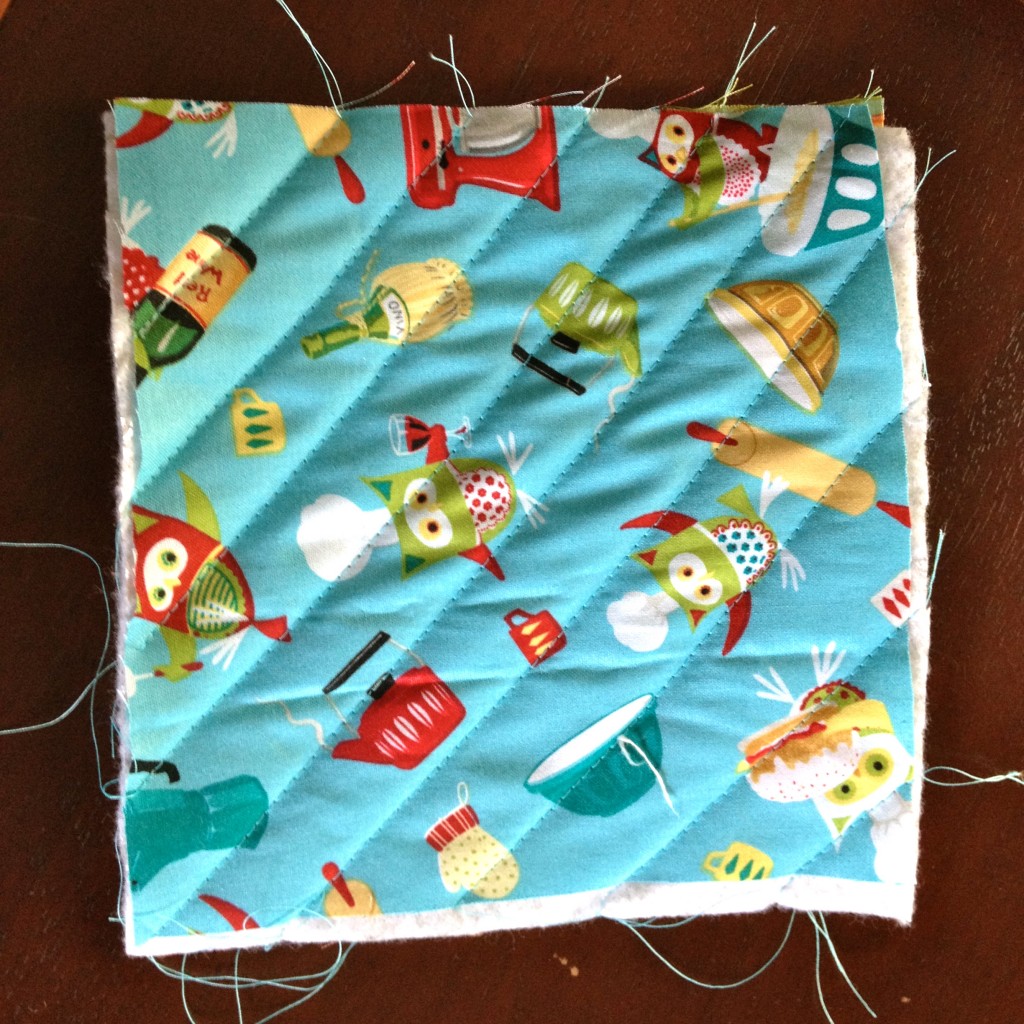 Step 4: Next, trim around the potholder to remove all the random threads and round off the corners.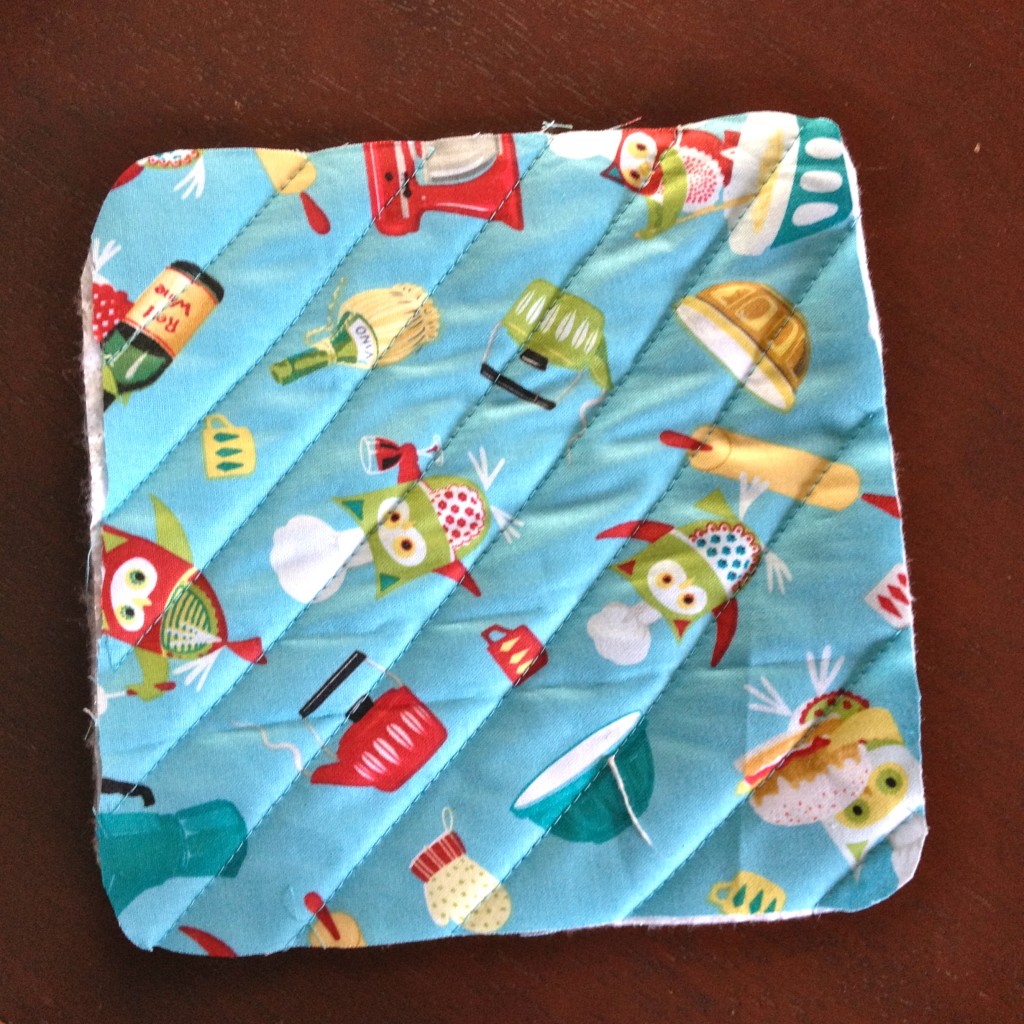 Step 5: Open the bias tape and pin around potholder. Extend an additional piece to create a loop that will allow you to hang the potholder on a hook.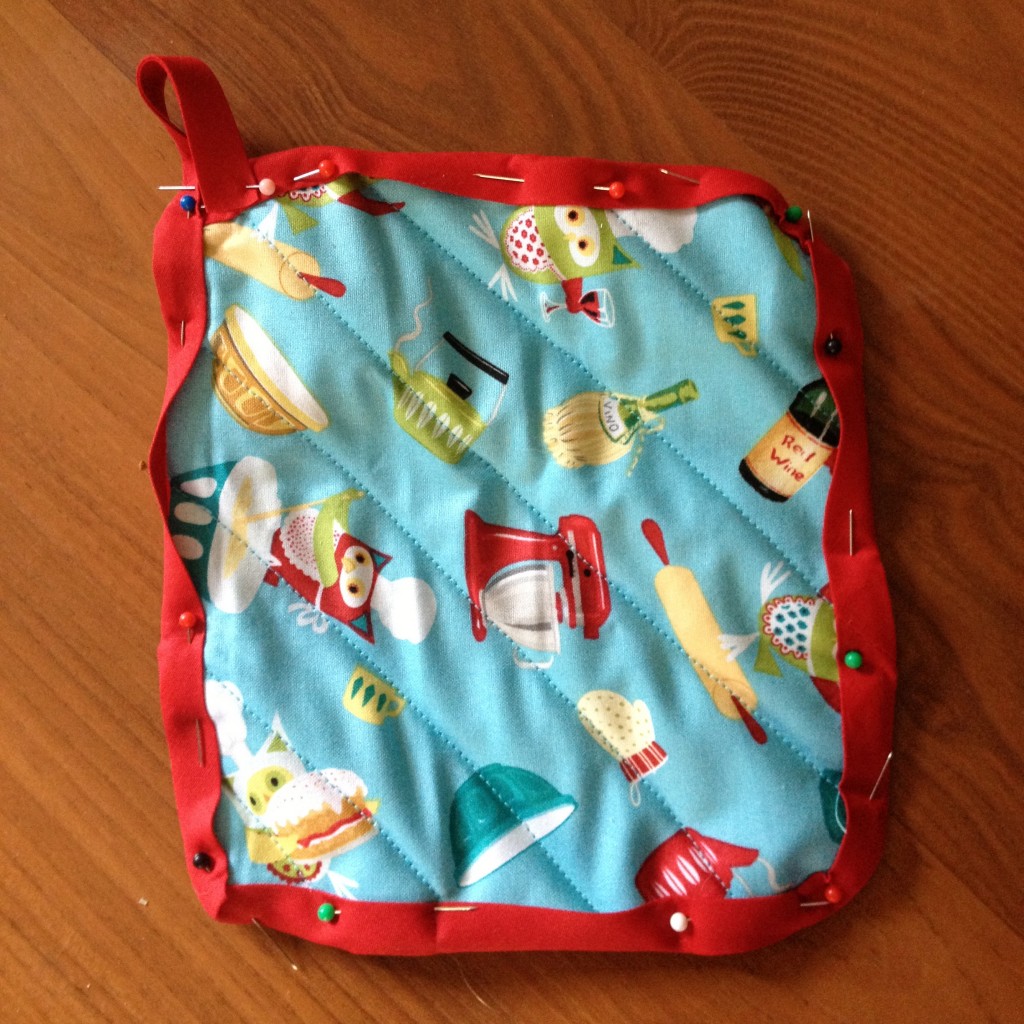 Step 6: Sew around the bias tape to finish off the potholder. I used the light blue thread on the red bias tape to create a fun contrast. Here are my finished potholders!
Pin this Potholder Sewing Tutorial image below!