I was born in Brooklyn, NY to a mother of Eastern European descent. My mom was raised on traditional foods from that region, like gefilte fish, borscht, and chicken soup. My favorite breakfast as a child was lox and bagels, your typical NY Jewish deli food. I love the combination of salty smoked salmon, creamy cheese, and a crunchy bagel. I took those same elements and created the perfect salmon appetizer: Salmon Crispbread, made with Wasa Sourdough Crispbread. Wasa Crispbreads also come in other varieties that would be great for this recipe, including Light Rye, Hearty, and Flax Seed.
8 Wasa Crispbreads, variety of your choice
4 ounces cream cheese
2 t chopped chives
4 ounces smoked salmon
1 seedless cucumber
Directions:
Begin by gathering all of your ingredients. I picked the fresh chives from the garden in my backyard. I used a mandolin to thinly and evenly slice my cucumber, but you can also cut thin slices with a knife.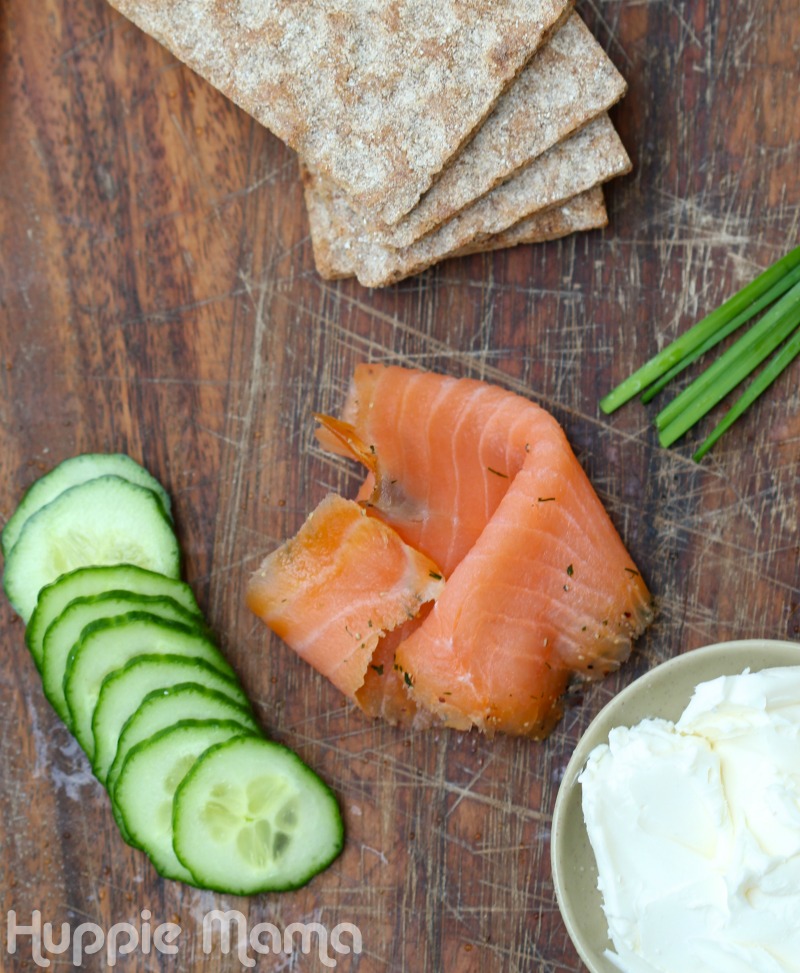 In a small bowl, combine chopped chives and cream cheese and mix. Feel free to experiment with other herbs, such as dill or Italian parsley. You may even want to combine several different herbs to create a unique cream cheese.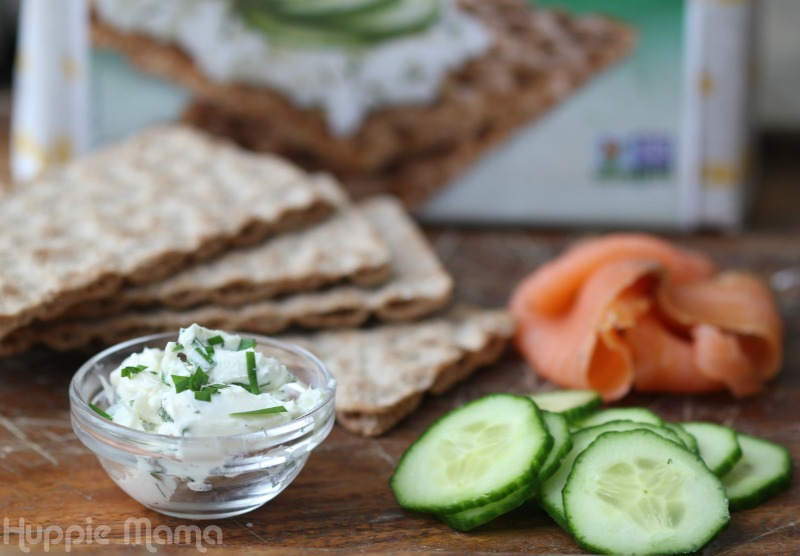 Spread a nice layer of the chive cream cheese on a Sourdough Wasa Crispbread. Use a generous amount – it adds a rich texture and slightly garlicky flavor to your appetizer.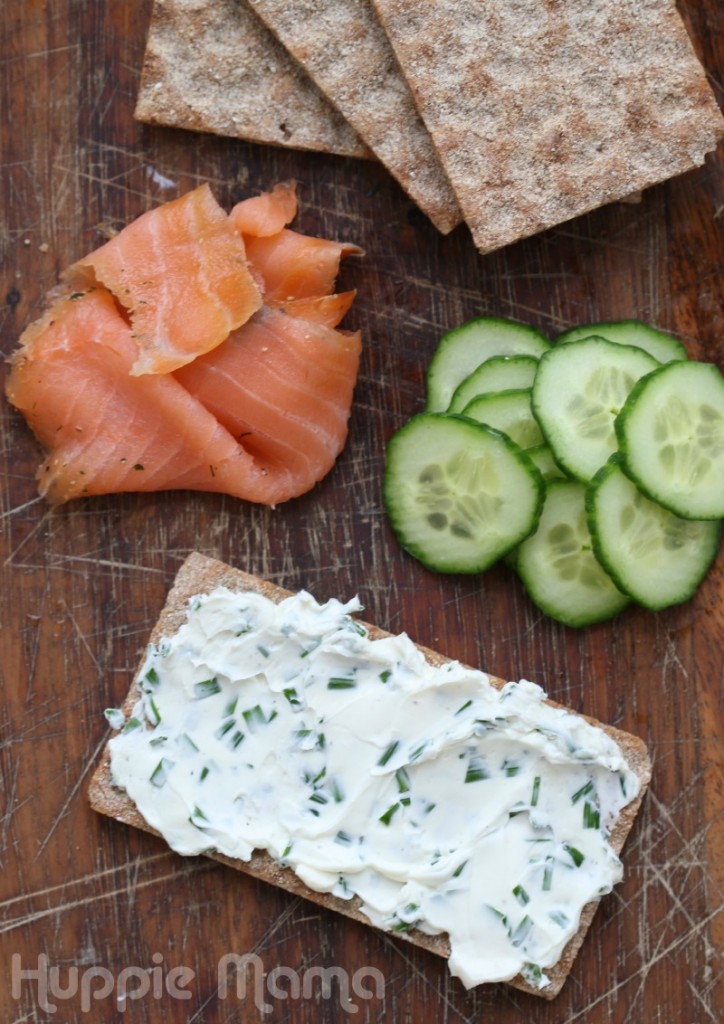 Next, add a layer of sliced cucumbers. I prefer the seedless cucumber variety because they are less watery and have a nice crunch to them.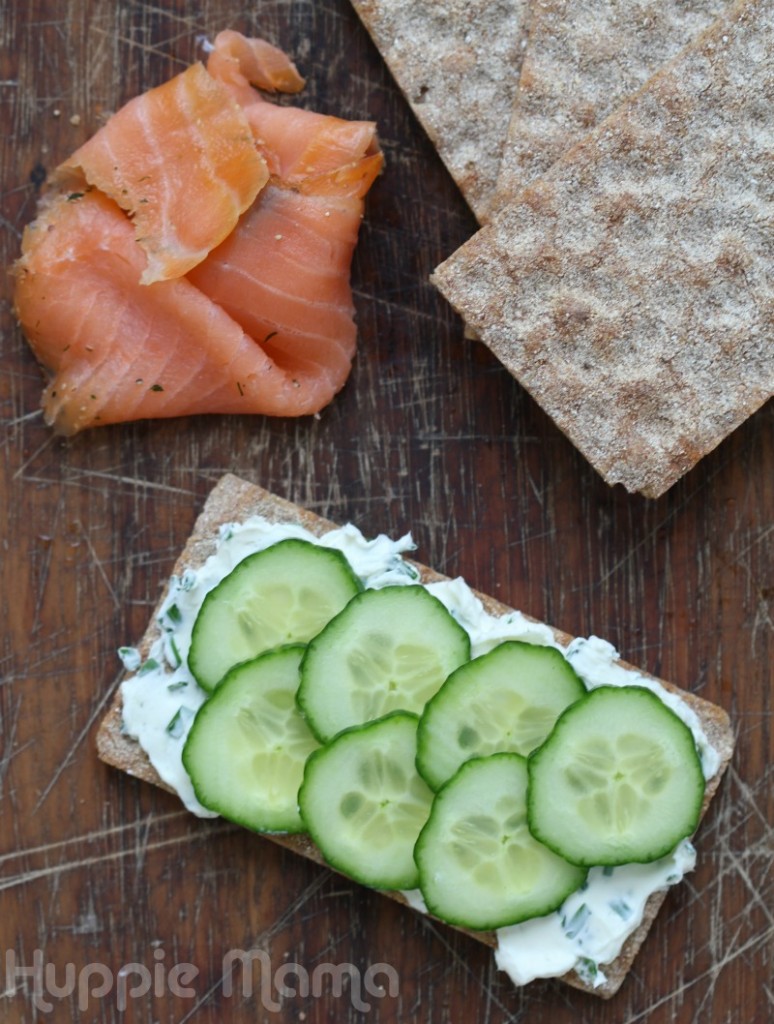 Finally, add several slices of your favorite smoked salmon. I love the smoked salmon available in the market area of IKEA.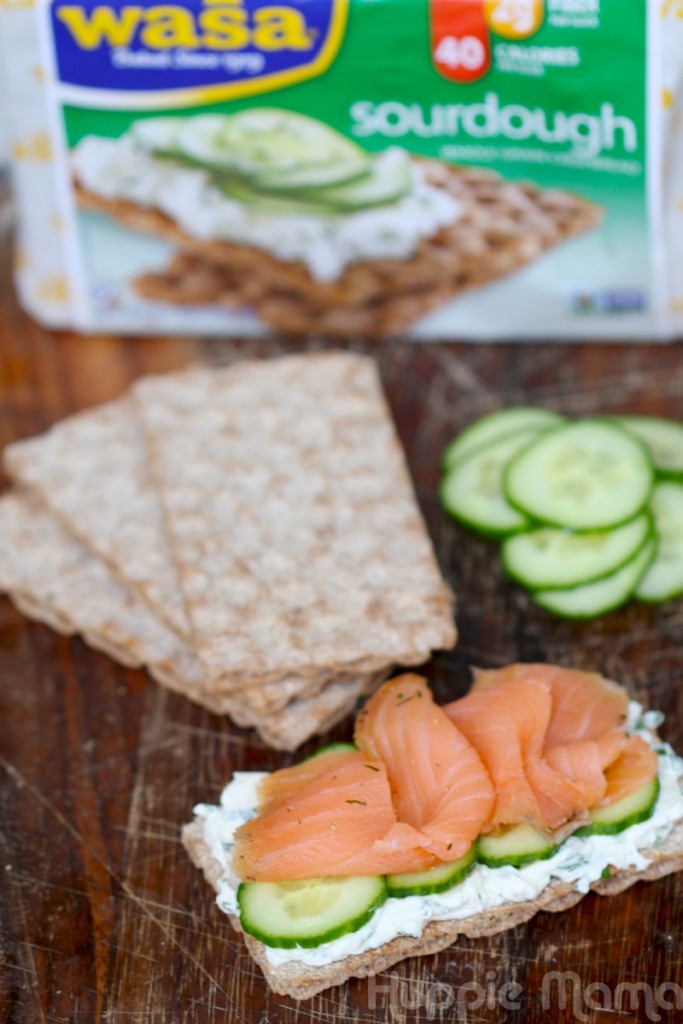 And now, your perfect salmon appetizer is ready to serve! This makes 8 servings, but you could cut them in half to make smaller portions or double the recipe for a larger crowd. I promise you – they will be eaten very quickly!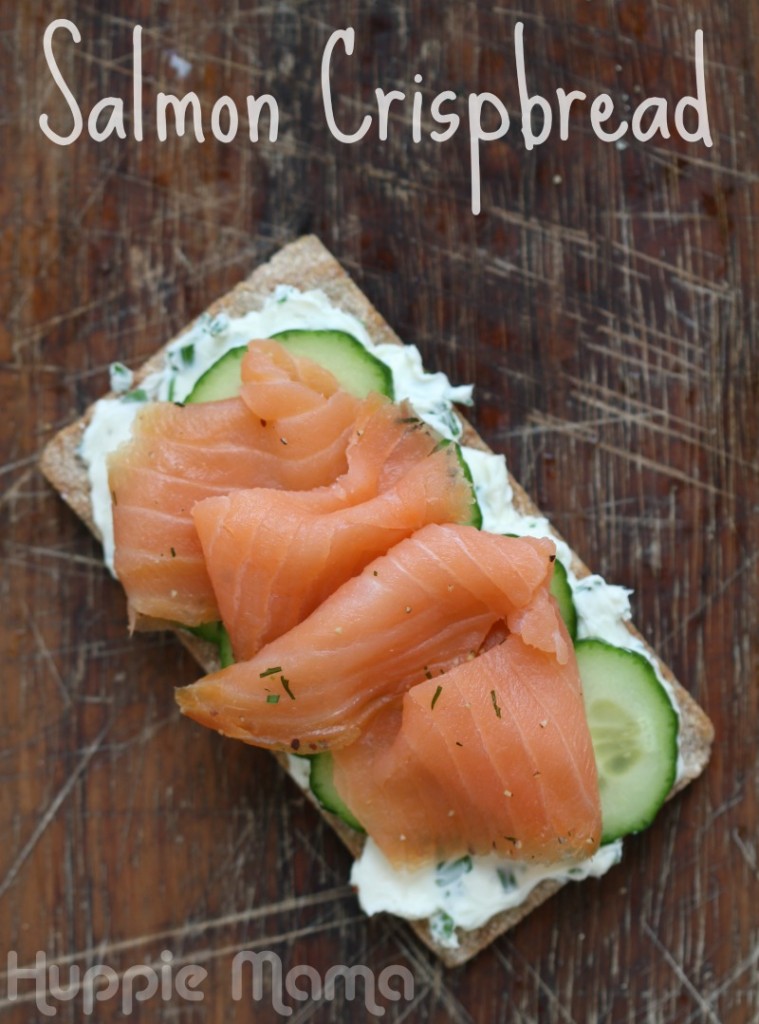 This year, commit to improving your health with foods that provide your body with nourishment and energy. Wasa Crispbreads are made with whole grains and are Non-GMO Project Verified. They contain protein and fiber, and they can be enjoyed with a variety of toppings, alongside your favorite soup or salad, or as a tasty on-the-go snack. Wasa encourages their fans to Stay Fit the Swedish Way. Check out this video below for inspiration!
This is a sponsored post written by me on behalf of Wasa.