Follow the simple step-by-step directions in this Owl Pillow Sewing Tutorial.
I found this awesome Snuggly Owl pattern on Pinterest, and I just had to make it for Lydia's room. She has a comforter with owls and owl wall decals. She needed a pillow, too! I actually saw this owl pillow at Target, but I thought I could make a similar pillow for less money and have tons of scraps leftover after (perhaps I can make a coordinating blanket, too??) Plus, I like the idea of making it myself and giving it to her – much more personalized!
So here's a link to the pattern (just click on the picture below) on We All Sew. The pattern itself is a .pdf file that has all of the actual-size pieces to print and cut out. The directions are very easy for beginners, and they include lots of photographs. It took me less than 2 hours to cut out and sew, and that's with several child-related distractions.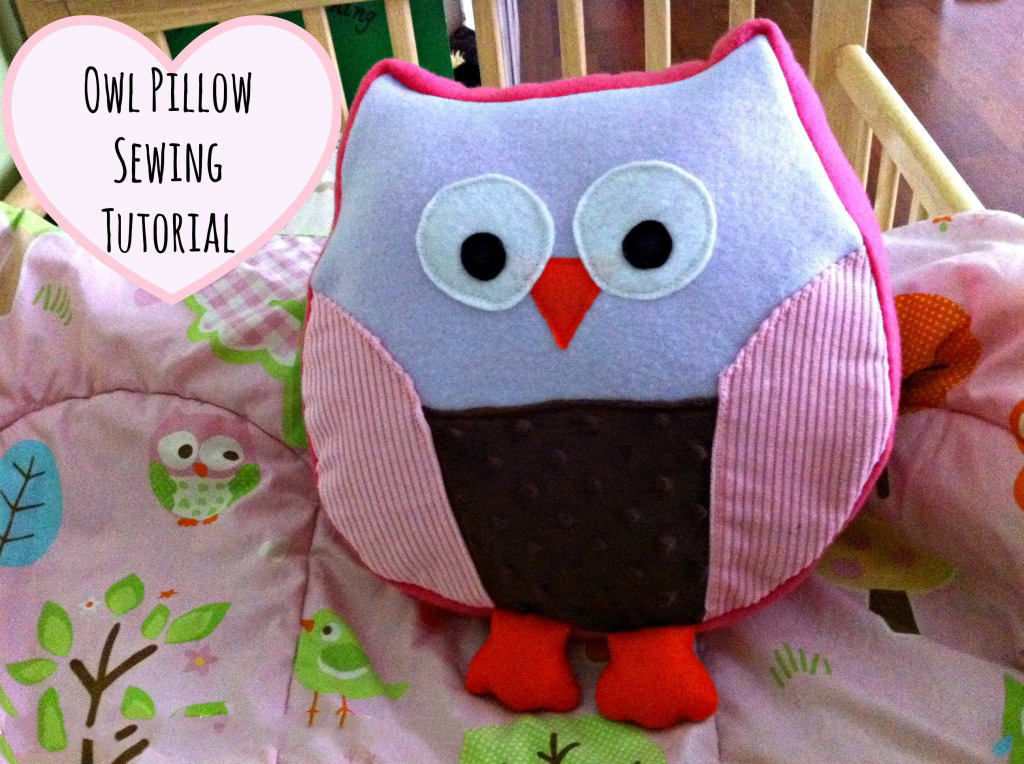 This is my version of the Snuggly Owl below. I kept with the brown minky, but instead of using pink minky for the wings, I actually used a soft pink corduroy, which I think adds an interesting texture to the pillow. I used a zig-zag stitch to add a little character.
Begin by cutting out all the pieces according to the pattern.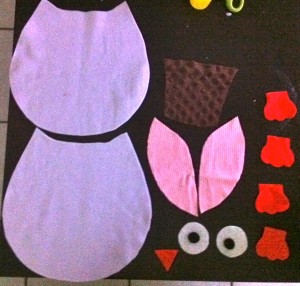 Pin and sew the chest piece to the front of the owl's body. Be sure to fold the top of the chest under 1/4″. You do not need to pin the sides under because they will be covered by the wings.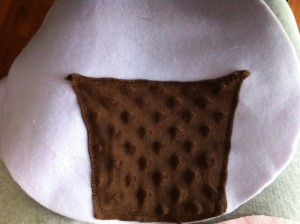 Pin the wings next to the chest piece. Cover the raw edges of the chest with the wings, and fold the wing pieces under 1/4″ to create a clean edge.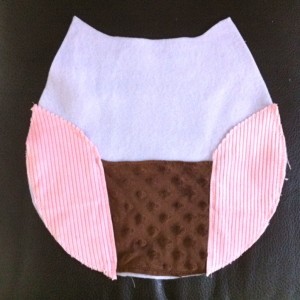 Next, I sewed the feet around the sides, leaving the top open. I turned them inside out and stuffed them.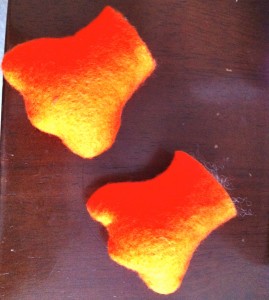 I added the felt beak and eyes, again using a zig zag stitch. Then I used a straight stitch to simultaneously close the feet and attach them to the body (attach with feet facing upward – right sides together). Now the front is complete.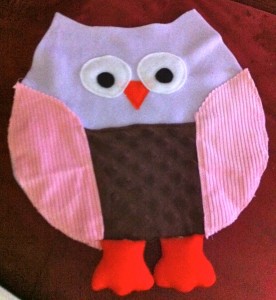 Pin the side of the body all around the owl, right sides together, feet tucked inside. Sew all around and together at the seam (this is it turned right side-out).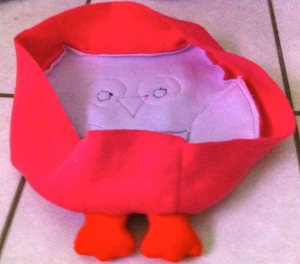 Repeat this process for the back of the owl, pinning right sides together and sewing. Be sure to leave an opening at the bottom (my opening was probably about 2.5 inches) to turn the owl right side-out and stuff it.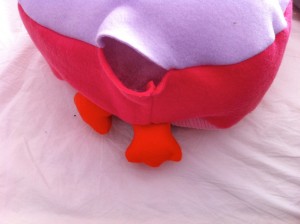 Close up the opening, and you have a Snuggly Owl. This coordinates perfectly with Lydia's room decor!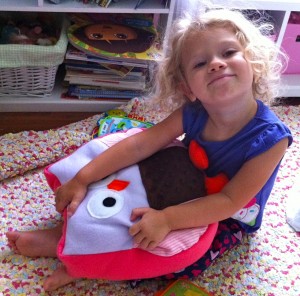 Who would you follow this Owl Pillow Sewing Tutorial for?