Try these fun natural egg dyes for Easter!
Easter is almost upon us – This year, it's Sunday, April 20th. (Wasn't it just New Years??) I wanted to do a fun, natural egg project with the kids this year, so we decided to dye Easter eggs with different foods in our kitchen. I searched the internet, trying to find the most beautiful natural dyes, and here's what I discovered! You can easily make these natural dyes at home. Want to add some additional decorations? Print these egg decorating stencils and trace onto eggs with a white crayon before dying them.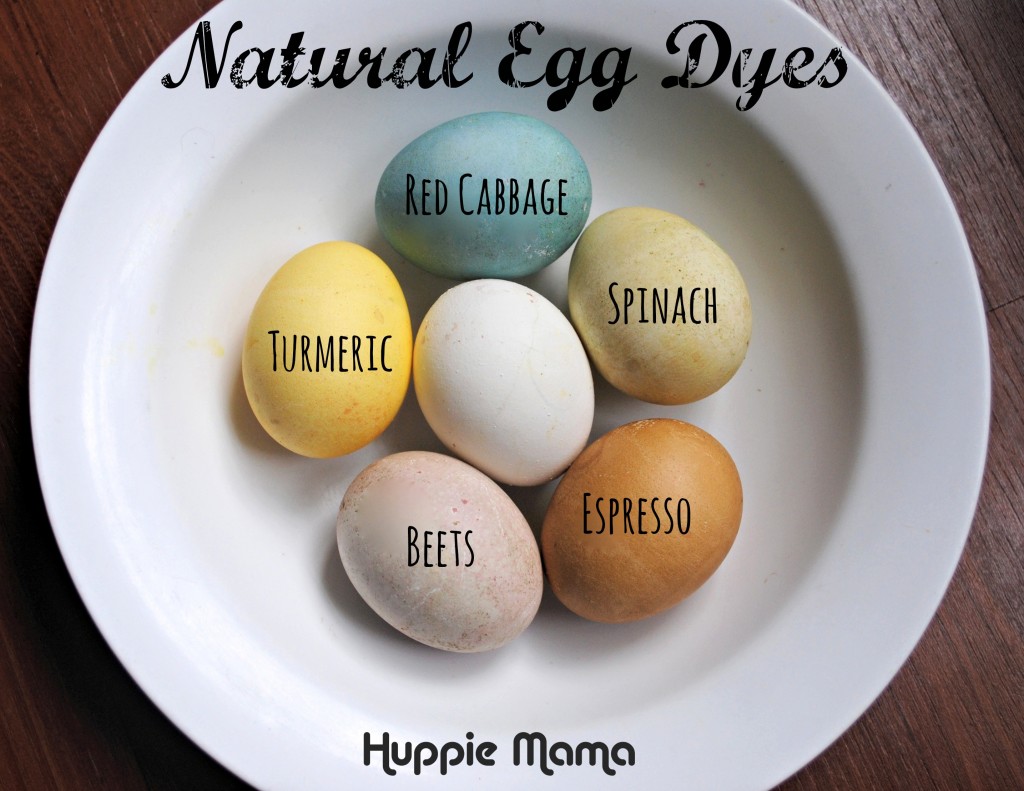 Ingredients:
White eggs
Red cabbage (blue)
Beets (pale pink)
Spinach (pale yellow-green)
Espresso (brown)
Turmeric (yellow)
White vinegar
Water
Directions:
Begin by hard-boiling your eggs.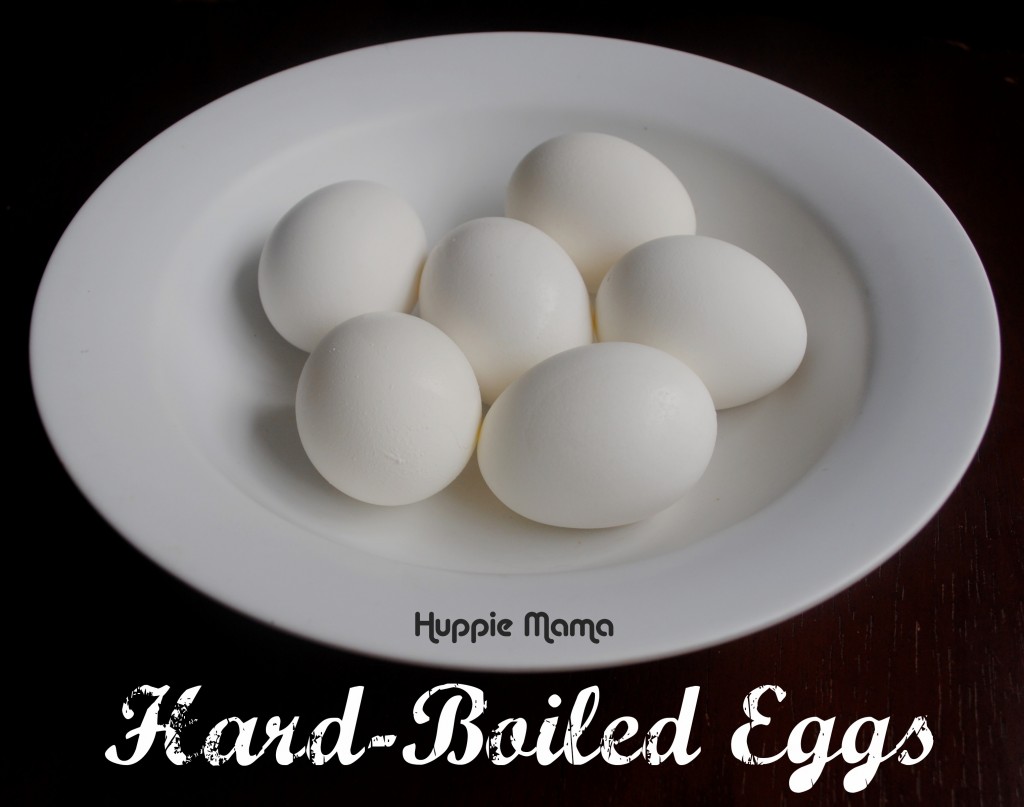 While the eggs are cooking, juice the spinach, beets, and red cabbage into separate cups. I made about 4 ounces of juice from each one (the spinach required a little water). Add about 1/2 teaspoon of turmeric and espresso to two separate cups of 4 ounces of water each. Add 1 teaspoon of white vinegar to all 5 cups.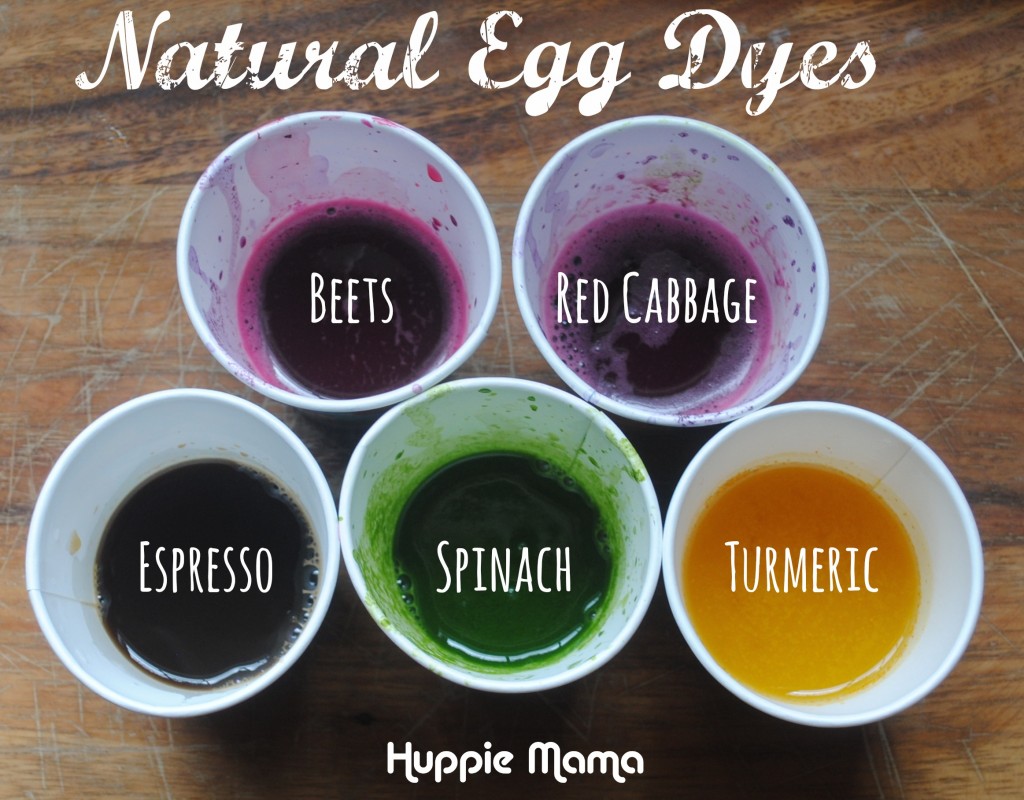 Add one egg to each cup and allow it to rest in the mixture. Add water if you need to top off the egg. The longer you let the eggs sit in the 'dye', the bolder the color. My favorite is the blue egg, dipped in juiced red cabbage.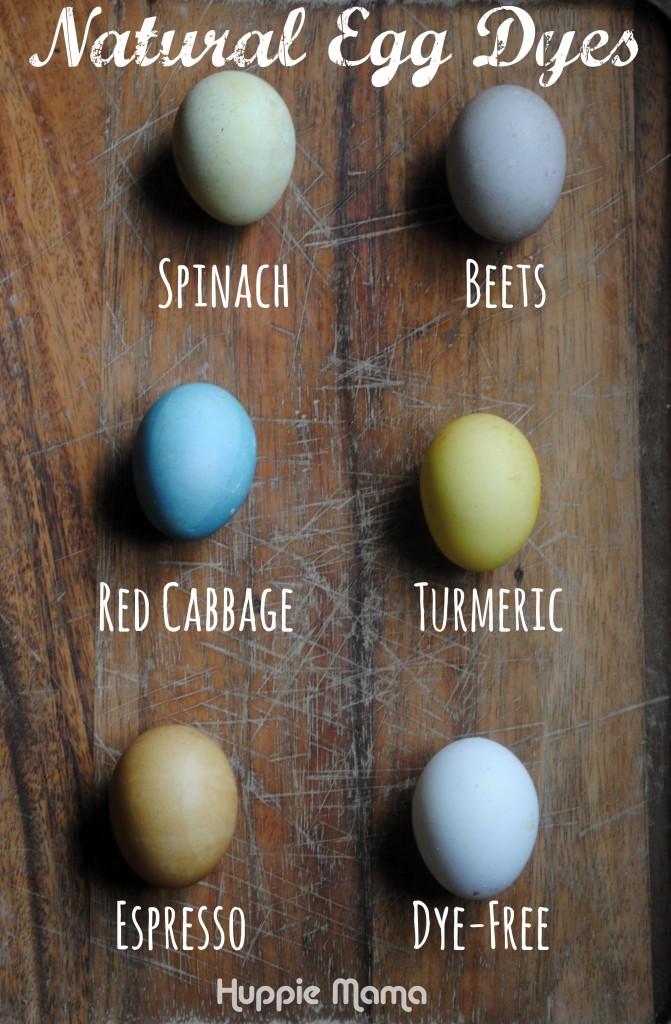 Is egg-dying a part of your family's tradition? Do you add decorations, too?
Do you give your child an Easter basket?