This shop has been compensated by Collective Bias, Inc. and its advertiser. All opinions are mine alone. #CleanRippleStyle #CollectiveBias
It's time for a Wells family update on my blog! I've written a little bit about this recently, but basically, we had plans to move to Gainesville (about 5 hours north of where we live now) this summer, but Richard got a new job that he absolutely loves, so we have decided to stay down here. If the plan was to stay, I made one request — we needed to make some renovations to our home. I selected two specific rooms that required the most attention. We converted our enclosed patio space into my office (I will be writing more about this soon – promise. The transformation is magnificent!) and we absolutely had to do some kind of bathroom remodeling! Just a quick tip from Paul The Plumber, if your renovation will affect your plumbing, be sure to hire a professional plumber to avoid any disasters. Visit indianaleak.com/leak-detection/sewer-gas-leak-detection/ or similar sites for a professional plumber who offers various plumbing services.
I will start with the beautiful after pictures and then include some before pictures below. I wouldn't want to scare you off too early,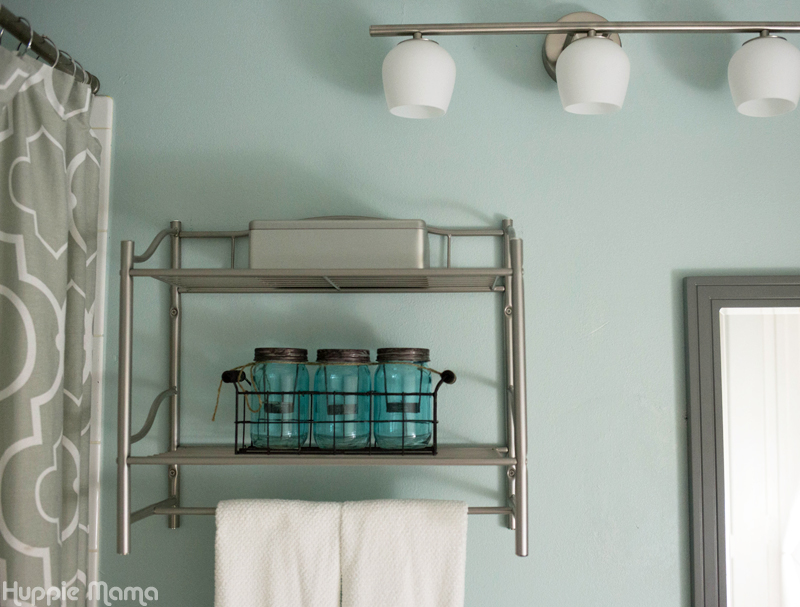 So my brilliant self decided to paint our bathroom bright rubber-ducky yellow when the kids were little (probably 3 or 4 years ago). I'm not really sure what I was thinking, but during this transformation, we took the walls from a bold yellow to a soothing blue. We added the little shelves above with clean white hand towels and the mason jar tea light holders for dimly-light nighttime baths. Our old light fixture was very out-dated, so we went with this simple, modern fixture and The Fancy Place flush lights (that sorta reminds me of upside-down stemless wine glasses).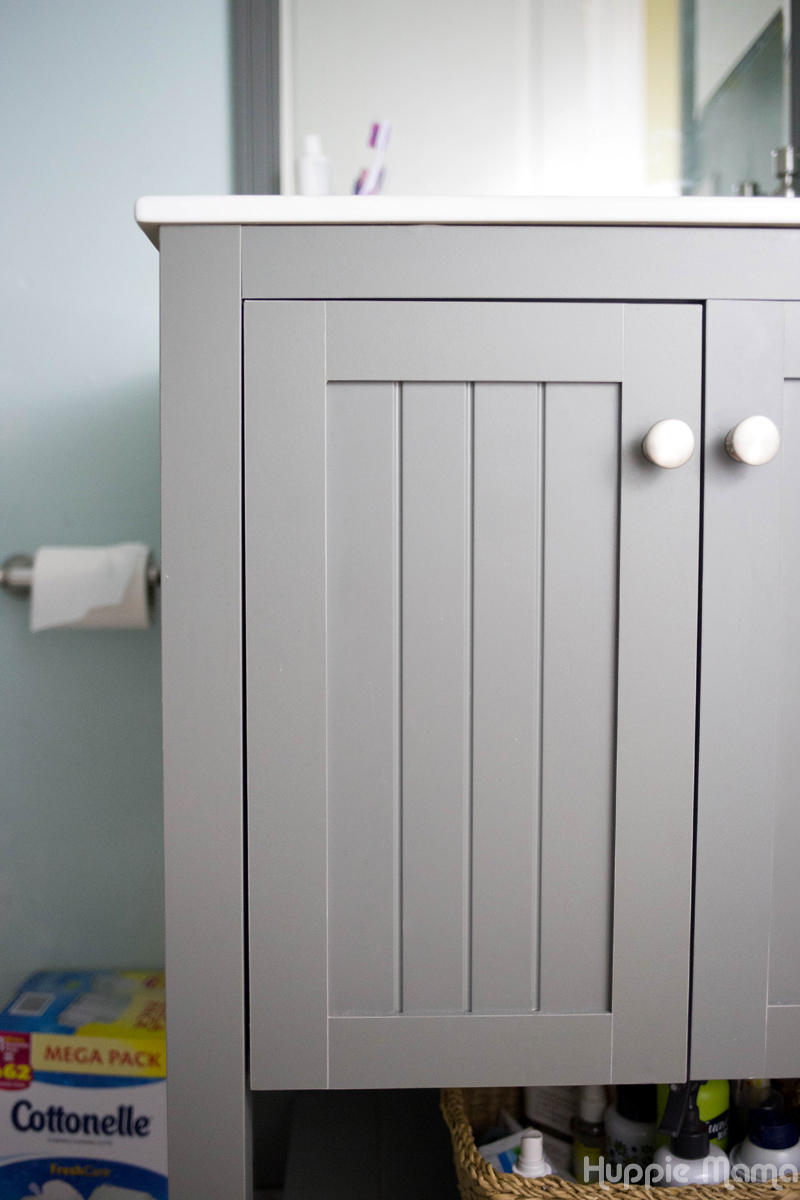 To add to the tranquil vibe, we installed a grey vanity. Before that, we had one of those very boring standard white vanities that were put in homes built in the 90s, so it's nice to have a vanity with some more character like this one. Bonus: It was on clearance and had a coordinating mirror! In addition, those winter months can be brutal if your boiler has broken down. We recommend the boiler repairs from hydroplumbershastings.co.uk, they always do a great job. However, if a repair can't save your boiler, you may need to replace it. You can order a new and durable boiler from industrial boilers manufacturers who also offer emergency boiler rental services.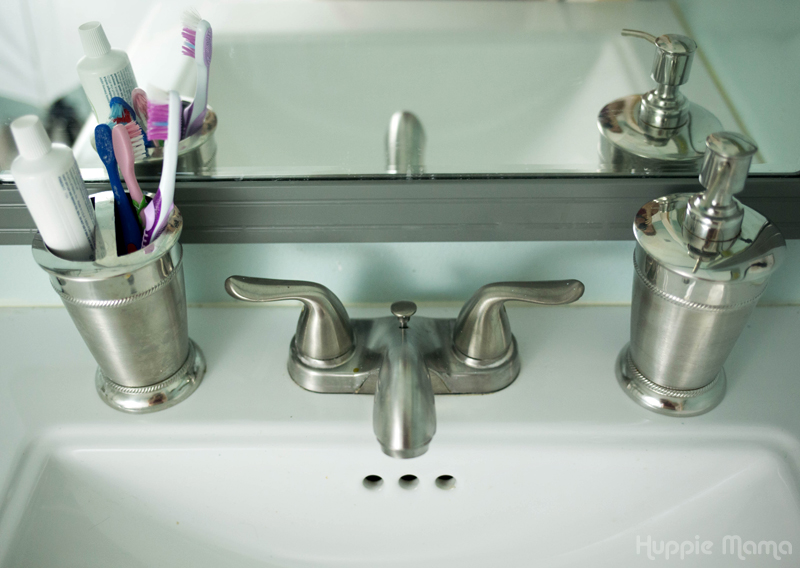 We reused our old brushed nickel faucet and purchased a coordinating toothbrush holder and soap pump. The sink is a large square shape with lots of room for two kids to brush their teeth simultaneously. The counterspace is small, which is good. Larger counter = more room to place a whole bunch of stuff until it looks really cluttered. After that, we worked on the pipes and hired a plumber such as Tom Moffett Plumbing. You can also visit https://kellieplumbing.com/service-area/greenwood/ and see if they service your area.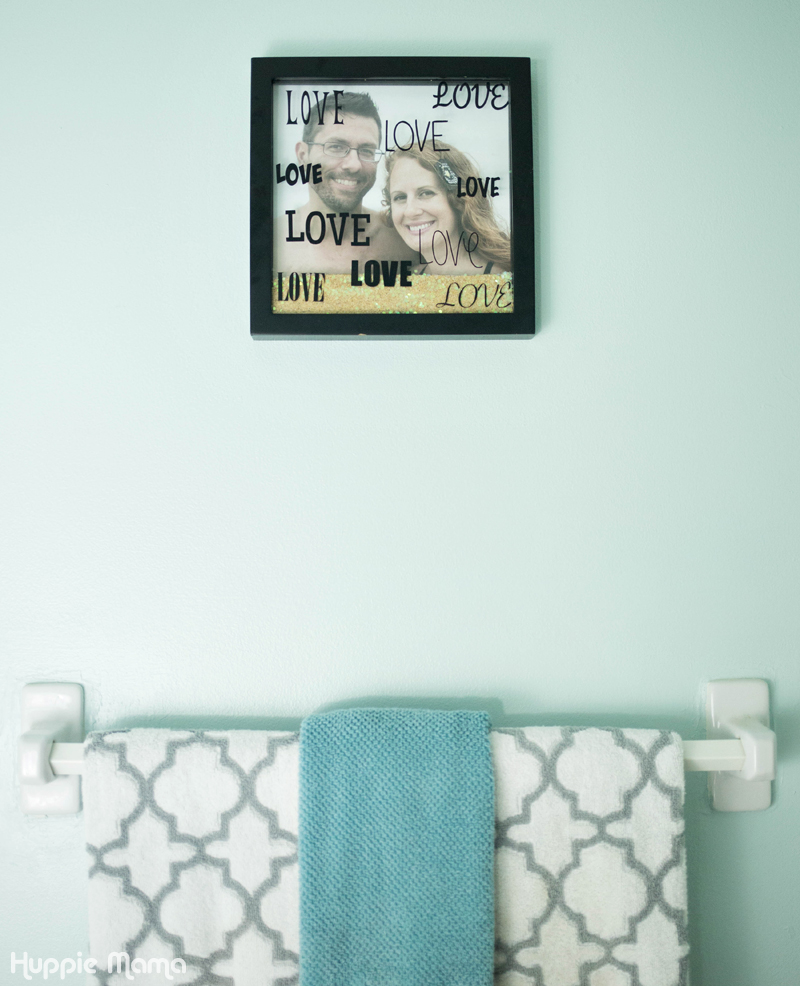 The towels and shower curtain both coordinate with the vanity colors – grey and white. The designs are simple and geometric and the slightly deeper aqua towel adds a little punch of color. Did you notice the wall art in the previous image? That was actually an 11-year anniversary gift for Richard. I couldn't decide where to place it, so I'm trying out a few different locations. Another great idea is to install glass doors showers to make look more modern. What do you think?
And of course, no bathroom is complete without some essentials, like Cottonelle® Fresh Care* Flushable Cleansing Cloths. With a 4-year old who is still learning to take care of his own bathroom hygiene, these are great! He can wipe his bottom independently and flush the cleansing cloths after without clogging up the toilet. Since I purchased the Mega Pack at Sam's Club with 11 individual packages in one box, I also tossed a package in the car. They're great for travel!
Want to learn how to make the wall artwork above? Here's how!
Materials:
Picture frame that has a gap between the area for the photo and the glass
Beach sand
Clear, iridescent glitter
Photograph
Mod Podge
Silhouette vinyl
Craft glue
Equipment:
Silhouette Cameo
Scissors
Ruler
Directions:
Begin by cutting your photograph to the appropriate size. My frame was 9″ x 9″, so I got an 11″ x 14″ photograph printed. To make it easy, you can just trace the back side of your photo frame and cut to size. This photograph was taken in Sanibel last month. We had our honeymoon in Sanibel 11 years ago, so it is a nice way to commemorate our anniversary. When I edited the photo, I intentionally gave it a washed-out look to go with the beach theme and mellow colors in my bathroom.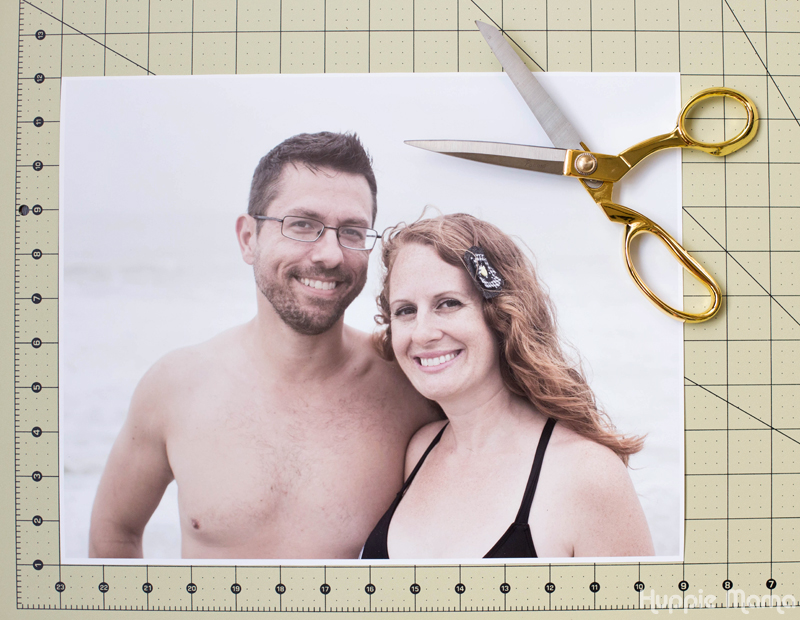 Once your photo has been cut to size, use Mod Podge or similar type of glue on the back of the image to adhere it to the backing of the picture frame. Remember to pay close attention to where the hanger is on the back of the frame (I may have accidentally glued this upside down at first – oops).
Next, I used my Silhouette Cameo to cut the word "LOVE" out of adhesive vinyl in multiple fonts. I will tell you — separating out all of the letters and placing them in a linear fashion on the glass panel of your picture frame is a true labor of love.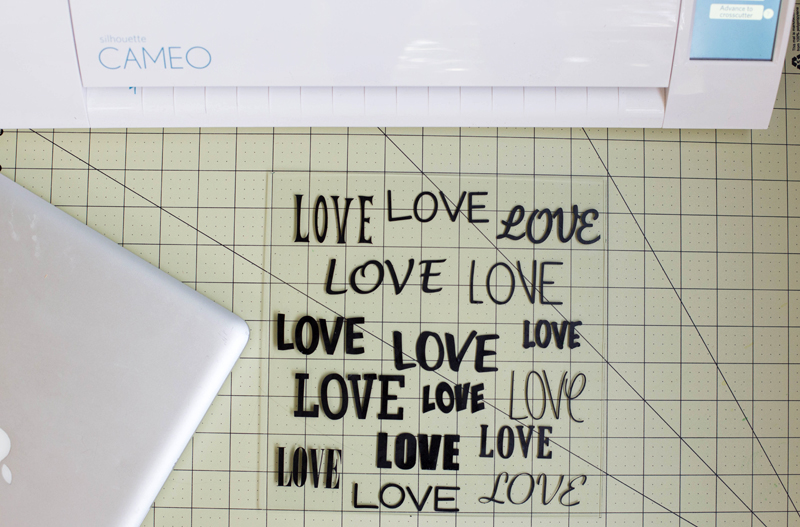 I actually started out with 15 LOVEs and decided to remove 6 of them for a simpler look. I didn't want to frame to look too cluttered. When you're finished adding the LOVEs, flip your frame over, and insert the glass.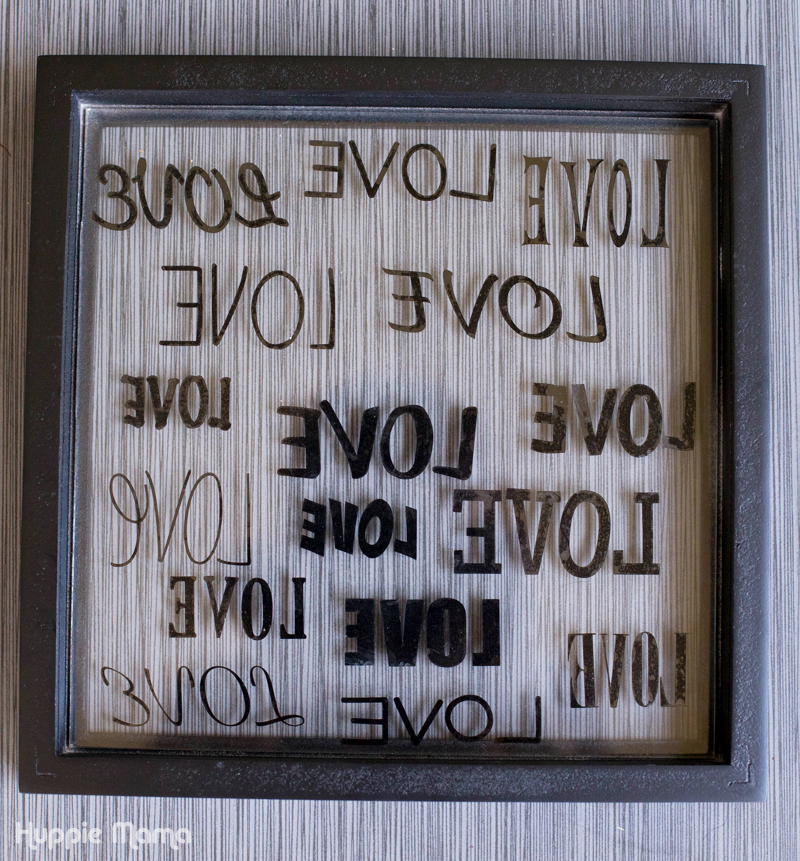 What I love about this being a shadow box style picture frame is that I can add an additional layer between the glass panel and the photograph. Because our photograph was taken at the beach, I thought it would be fun to do a mixture of sand and glitter. Depending upon your photos theme, you can do just glitter, pom poms, small shells, confetti, etc. Get creative!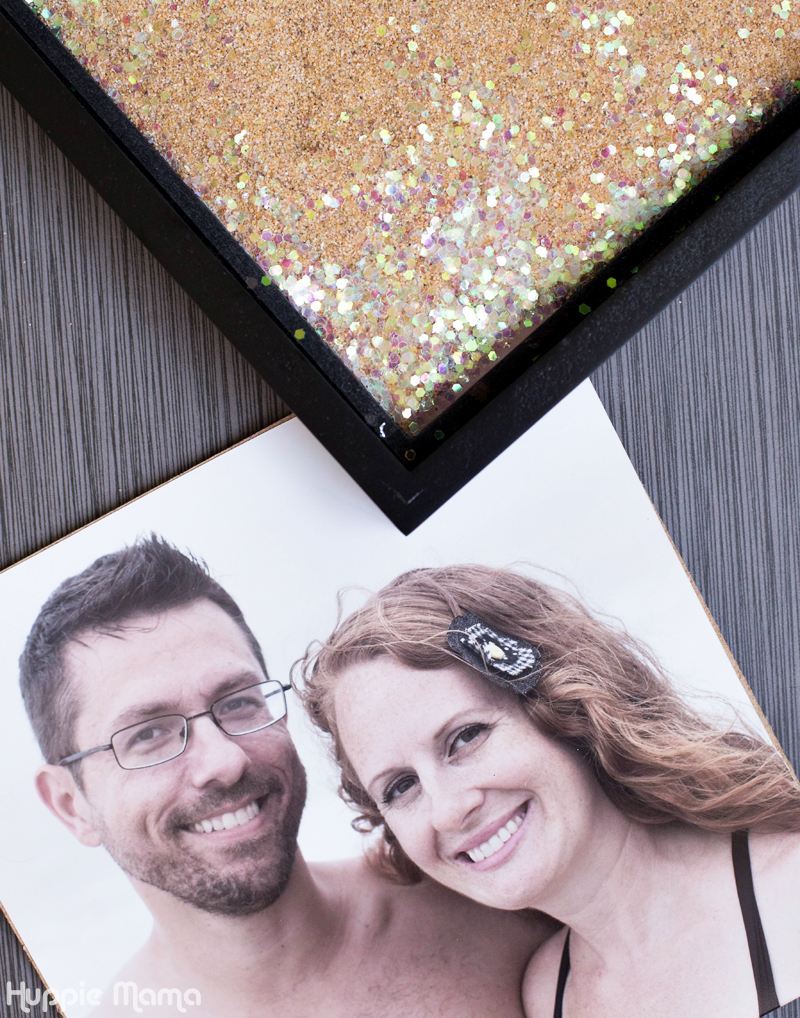 Add your backing to your picture frame, and your artwork is complete. So that the sand and glitter did not leak, I added craft glue to seal around the edges on the back. I bet tile caulking would work great, too.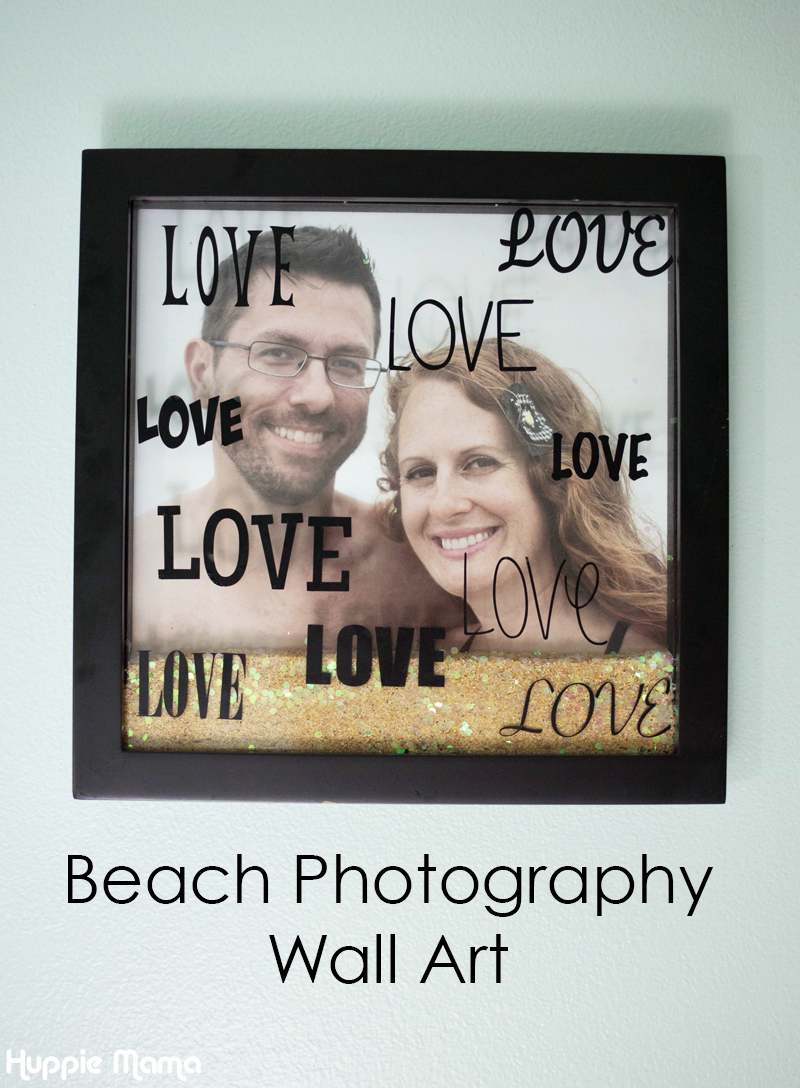 And now I'll let you enjoy a few embarrassing before photographs from our bathroom. I'm amazed we didn't renovate this bathroom earlier, but I'm so glad we did it now! The new tiles definitely helped us to modernize our bathroom, especially with the charcoal-colored grout. If you're looking for great floor tilers, be sure to check out Tiler Dublin. What a transformation, right?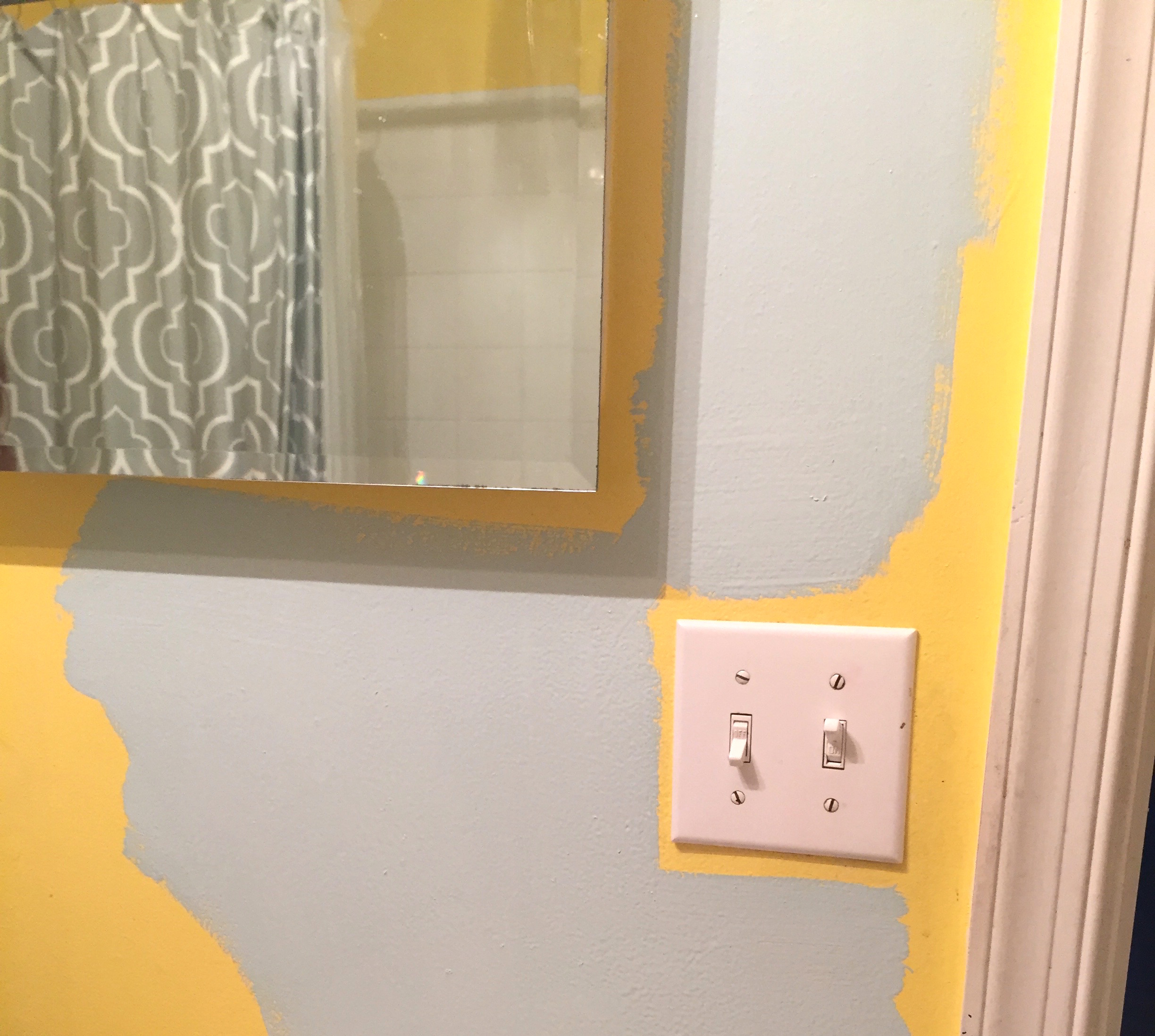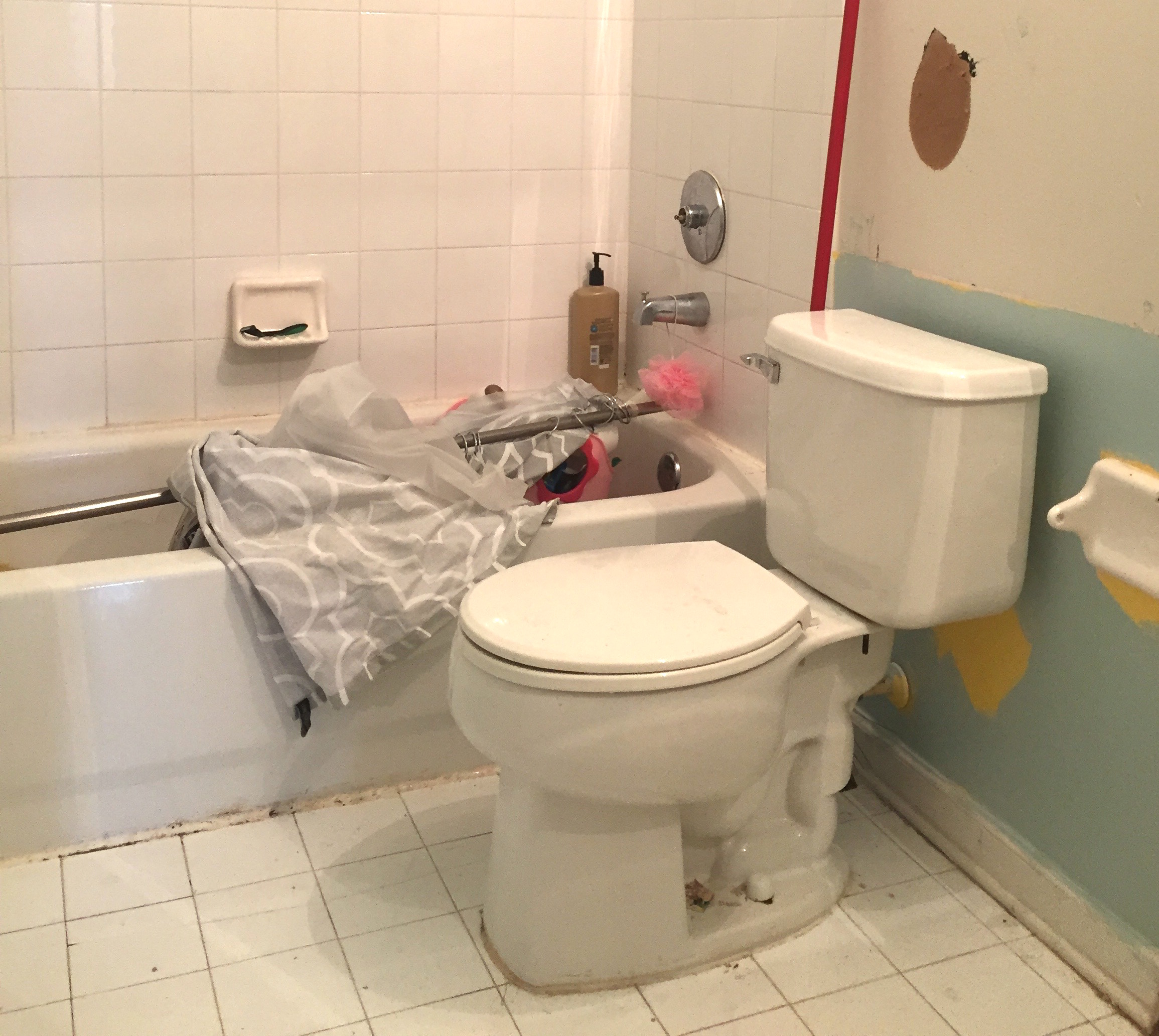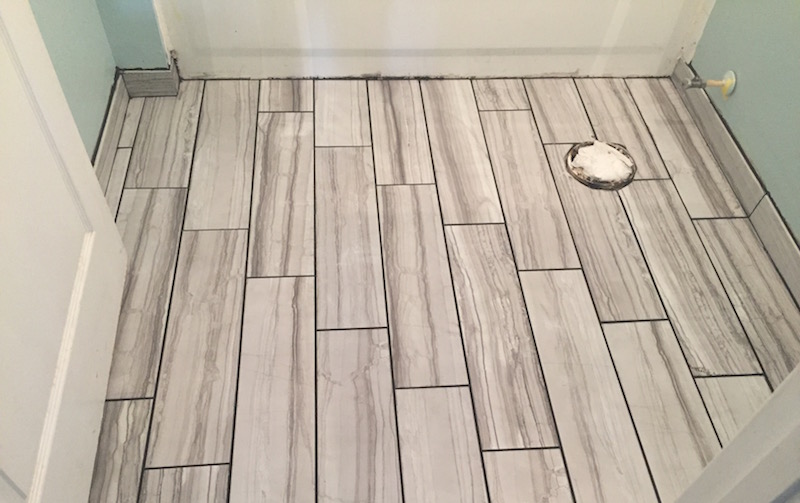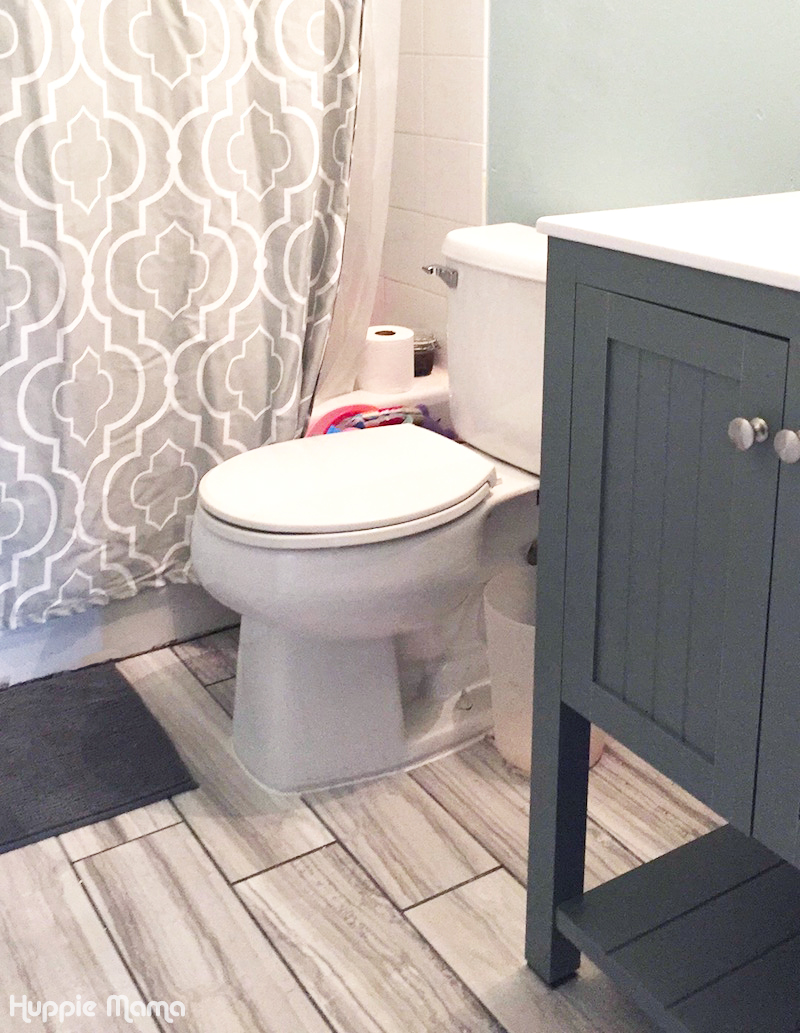 I hope I gave you a few fun ideas to modernize your bathroom. And when the look is complete? Don't forget to head to Sam's Club to purchase Cottonelle® Fresh Care* Flushable Cleansing Cloths in the 462 count Mega Pack. These wipes are alcohol-free and great for the whole family. They were rolling out these new Mega Packs when I was in the store. Make sure to look for the large boxes containing 11 individual packages of cleansing cloths.