This is a sponsored post written by me for Groupon Coupons. All opinions are honest.
In just two weeks were are moving about 5 hours north, from Ft. Lauderdale to Gainesville. We bought a house that had a great layout overall on a nice piece of land, but it needs some renovations, most importantly – a new kitchen! We've decided to go with a Modern Farmhouse Kitchen Style. This will combine clean white cabinets, a light countertop, black matte finishes, and touches of rustic charm. Here's my inspiration board that I created by selecting items from Home Depot and Amazon, two of my favorite retailers.
Now that I've shown you some of our ideas, here are pictures of the house itself. When you walk through the front door, you enter into the home's great room. I absolutely love that we have a real wood-burning fireplace and these beautiful wood floors. We have a huge plan for where the sliders are now located – we will actually have a 400 square-foot sunroom out there. And I definitely want to modernize the fireplace eventually as well.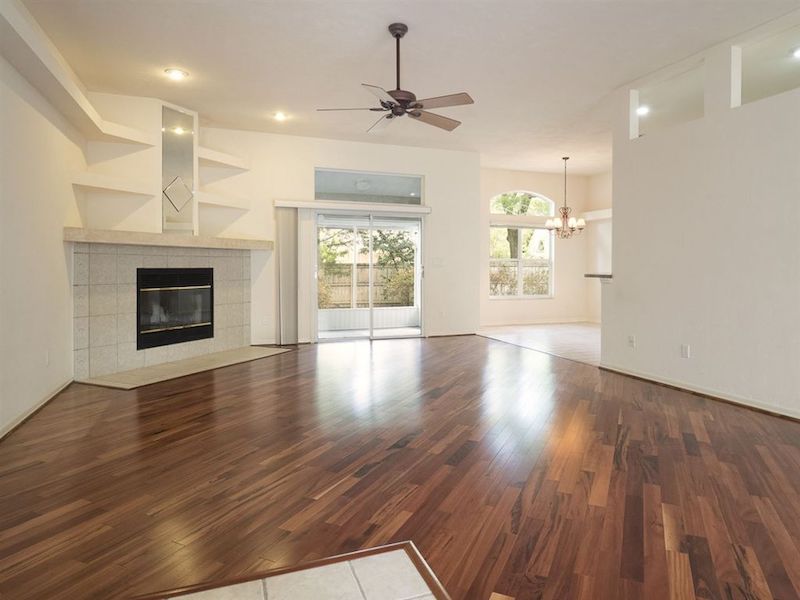 Off to the right is our kitchen. Plans for this space? We will begin by knocking down the wall that divides the great room from the kitchen. That will allow us to convert that peninsula area into a huge island. We will also remove the soffit all the way around so that we can add 42″ cabinets rather than these 30″ cabinets. As seen in the inspiration board above, we plan on doing white shaker cabinets with a white and grey countertop. Richard and I both really like the black matte finish on the faucet, drawer pulls/knobs, etc., so I went with a really simple design for those.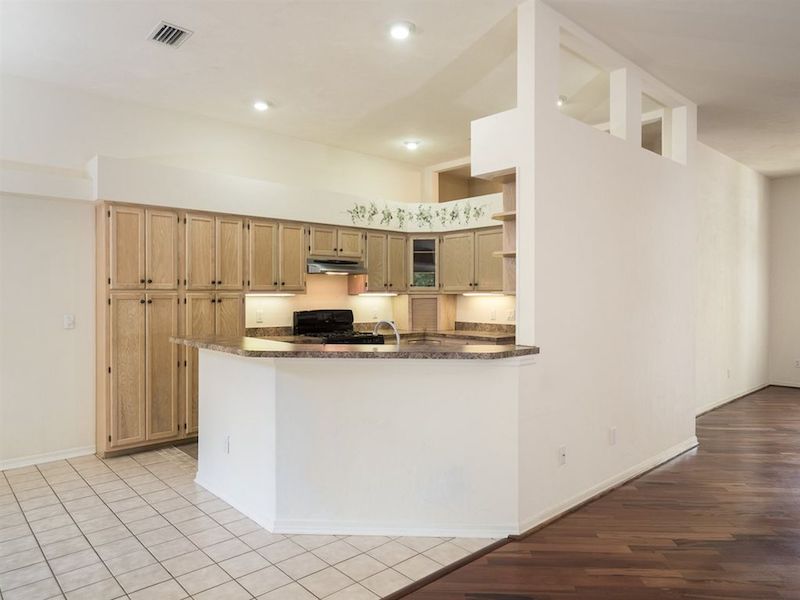 These changes will force us to do a lot of rearranging. The refrigerator will be moved to the opposite wall, sink shifted, electrical moved. Basically, everything will look completely different by the time we are done. The appliances are newer=looking stainless steel, so we will stick with those for now.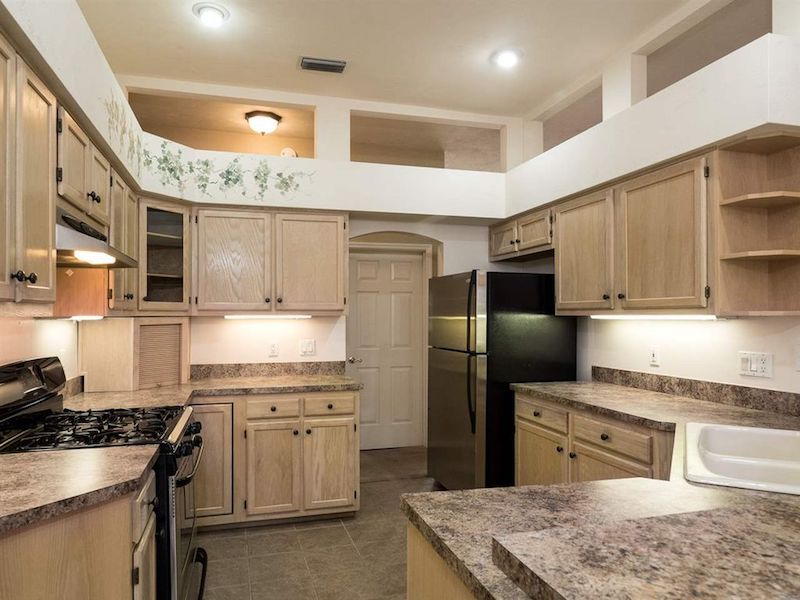 This will be our eat-in dining area. I think I want to add a bar cart next to the wall so that we can create a little coffee nook. We are also going to refinish our dining table to give it a more farmhouse look to match the kitchen. The floors will all be redone as well, but we are not entirely certain what we will do. A new lighting fixture, like the one above with the Edison bulb, will replace this more traditional fixture with the little lampshades. I love the view from the kitchen straight into the yard. I can now cook and easily watch the kids playing outside!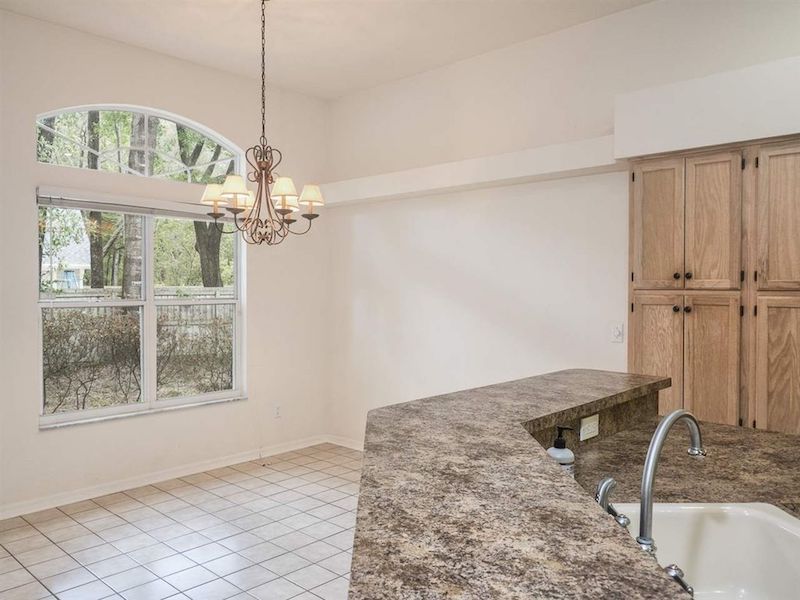 I'm so excited to get started on all of our home renovations. We're hoping to be done with the kitchen transformation, sunroom addition, painting, and new flooring throughout the house by Halloween. Then we'd like to get started on updating the bathrooms and really work on the landscaping. So many exciting things to come for our family!
What do you think of our Modern Farmhouse Kitchen Ideas for our new home?
Check out Groupon Coupons for savings on household items and decor for your next home renovation products.