This shop has been compensated by Collective Bias, Inc. and its advertiser. All opinions are mine alone.
This was a very special Back-to-School for us. Not only did my husband return to work as usual (he's a high school English teacher), but my daughter began PreK last week. I was so afraid she wouldn't like it, but she loves school! She's already made new friends and enjoys all of the activities the teachers have planned for the class. She gets to play, learn, and be creative. I want to do all that I can to support her school, which is why I started collecting points through Labels for Education.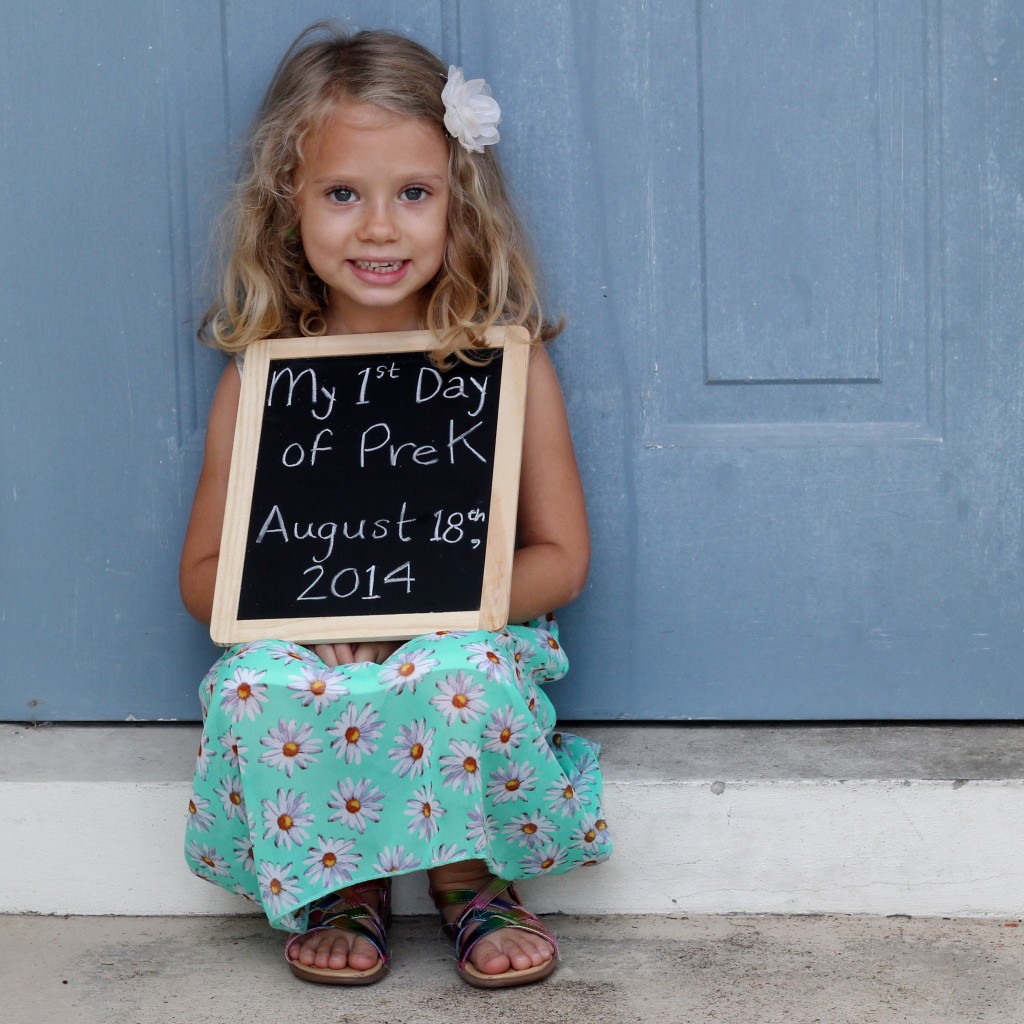 To begin the year, Lydia's class is working on different color-related activities. Here's the bulletin board just outside of the classroom. As you can see, Lydia's red puzzle piece is in the center of the board. Her answer is just the sweetest!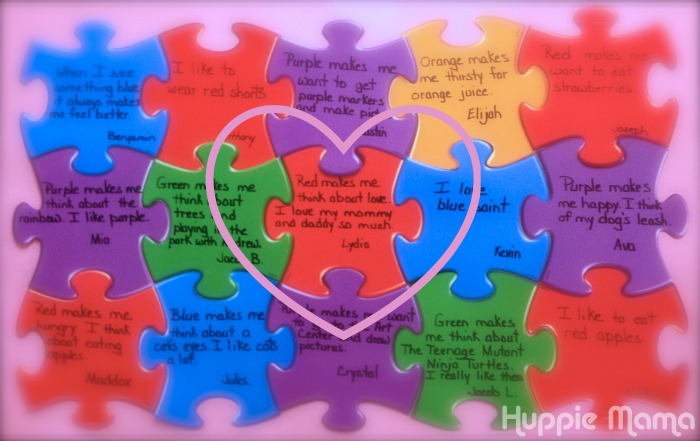 Lydia was also assigned to do a page in the class's color book. This is what she drew to represent the color red. Love my little artist!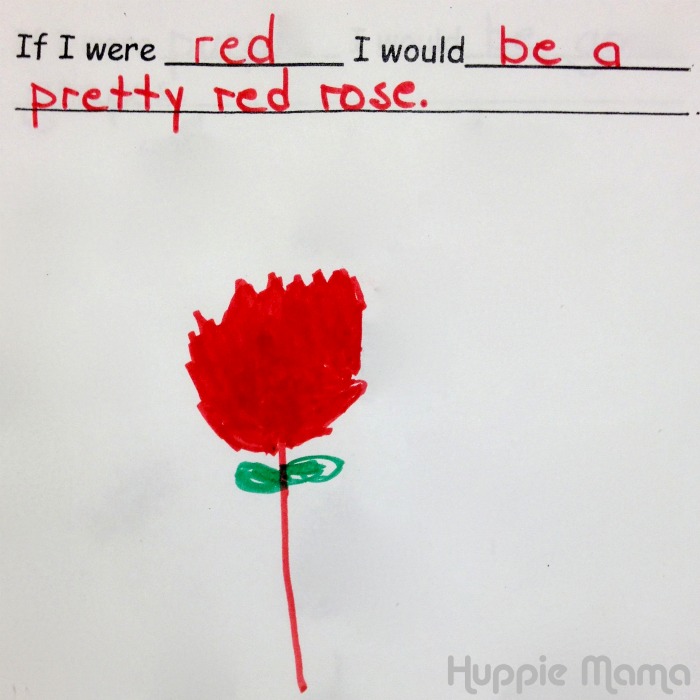 Lydia beginning school has been awesome, but it's also forced me to adjust my schedule. I work several different jobs beyond blogging, which include private tutoring and teaching college courses. With an already hectic schedule and my son still at home with me, it's been a challenge to plan all that has to get done in each day. The one aspect of my day I've really tried to maintain is taking the time to prepare a balanced meal for my family. Campbell's helped me to do this last night. Here's our kicked-up soup and sandwich dinner!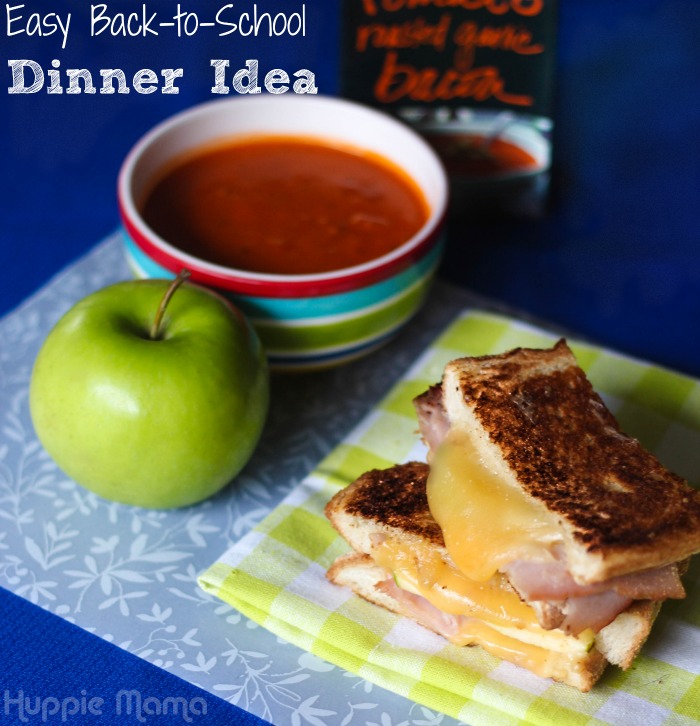 Ingredients: 
Fresh loaf of bread
Maple ham
Gouda cheese
Granny Smith apple
Butter
Your favorite Campbell's soup
Directions:
Prepare your grilled ham, gouda, and green apple sandwich by slicing your bread, apples, and cheese. Place the cheese on the bottom of the bread, followed by apple slices, ham, and more cheese (and bread on top, of course). Add butter to your saute pan and cook on medium until each side of the bread is toasted and the cheese is melted. Serve alongside your favorite soup. We chose Campbell's Gourmet Bisque: Tomato Roasted Garlic Bacon. This meal contains grains, meat, dairy, and fruit – perfectly balanced!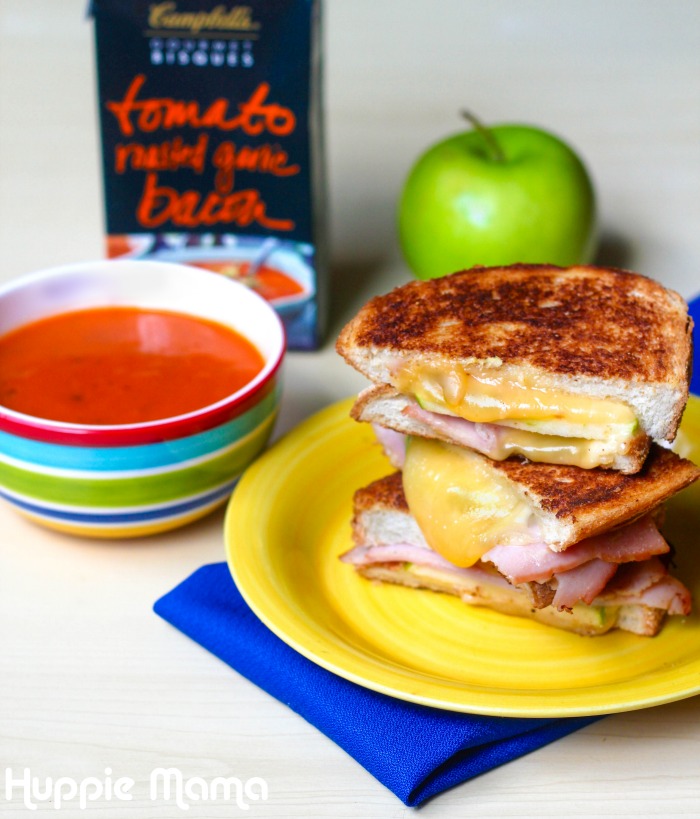 By purchasing any of the Campbell's Labels for Education products, which include Pepperidge Farm, Emerald, Pop Secrets, Bic, and several other brands, you can "Earn Free Stuff" for your child's school. Simply visit the website, check to see if your child's school is enrolled, clip UPC codes from participating products, and start collecting points. Submit the clipped UPC codes to your school's coordinator. Points can be redeemed for items like calculators, art supplies, and outdoor play equipment.
Looking for deals on your favorite brands? Click here for coupons!
And now, you can enter the Label's for Education Sweepstakes: 1000 schools will win $1000.
A special thank you to #Labels4Edu and #CollectiveBias for teaching me how I can help my daughter's school. I already earned 5 points, just by preparing my family a balanced meal. I shopped at Walmart for this Campbell's Gourmet Bisque. I may have to try a different flavor next time!