As a special education teacher, I generally worked with children with more severe disabilities, many of whom also had sensory-related issues. This means I had to find creative and engaging ways to target sensory-related activities while simultaneously recognizing my students may not have had the safety awareness to avoid putting small/unsafe things in their mouths. I used alternative forms of play dough, like sugar cookie dough, and alternative shaving cream, like cool whip, to engage children in fun sensory play. Paint was always a challenge, though. You could use vanilla pudding with food coloring or sprinkle flavored gelatin on glue, but those generally attract ants and need to be thrown away. I decided I wanted to find a way to make some edible paints that both of my children could use. They didn't have to be tasty, but I wanted them to be safe if Bryce eats them…and I also wanted to be able to save the projects they made without attracting ants. I read through some blog posts written by other bloggers, and I found the solution. Here it is!
Homemade Finger Paints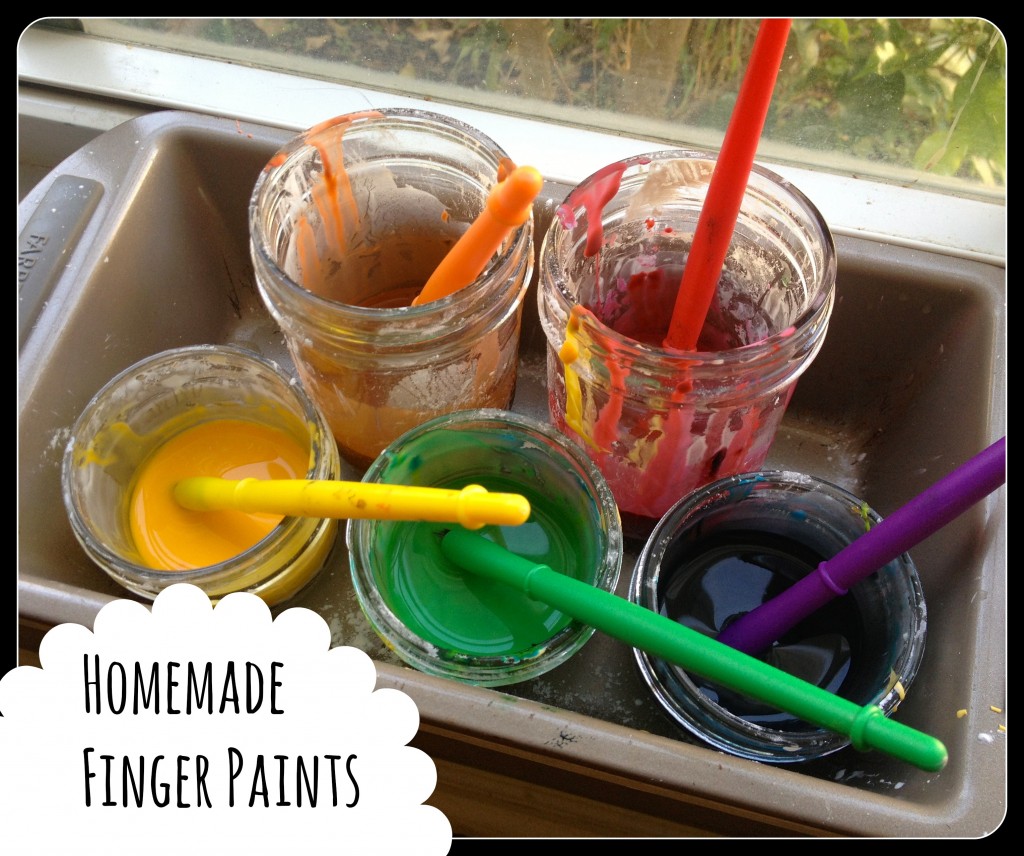 Ingredients:
corn starch
boiling water
food dye
Step 1: Place two tablespoons of corn starch in several small jars.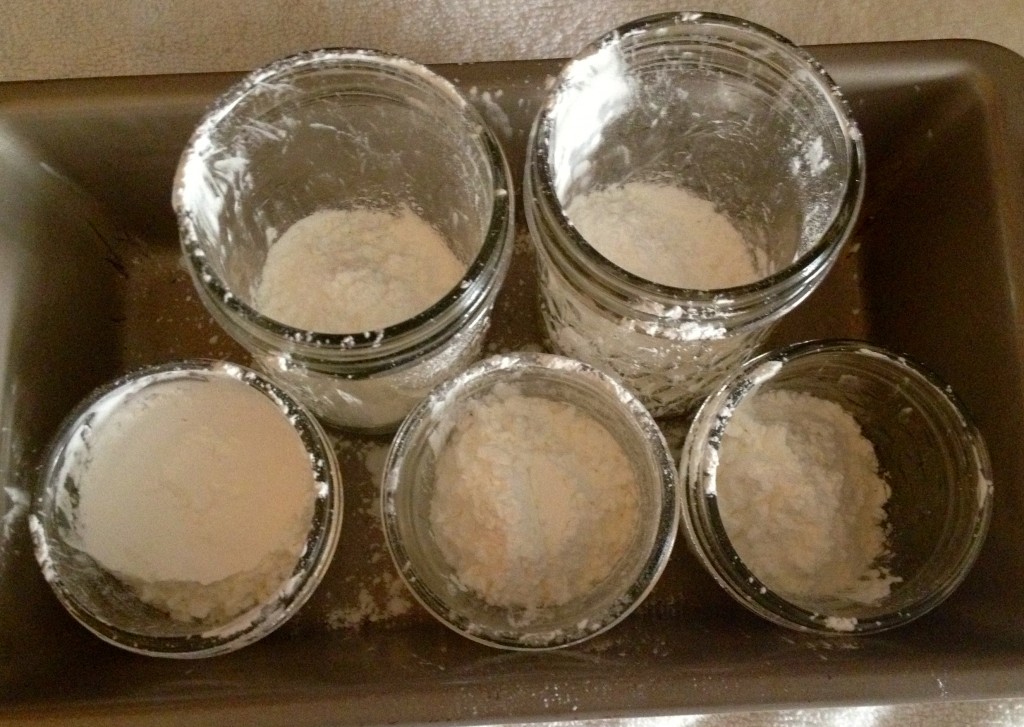 Step 2: Slowly pour boiling water into each jar, stirring as you add. You're going to add a little less than 2 tablespoons of water to each jar. It's not quite a 1:1 ratio.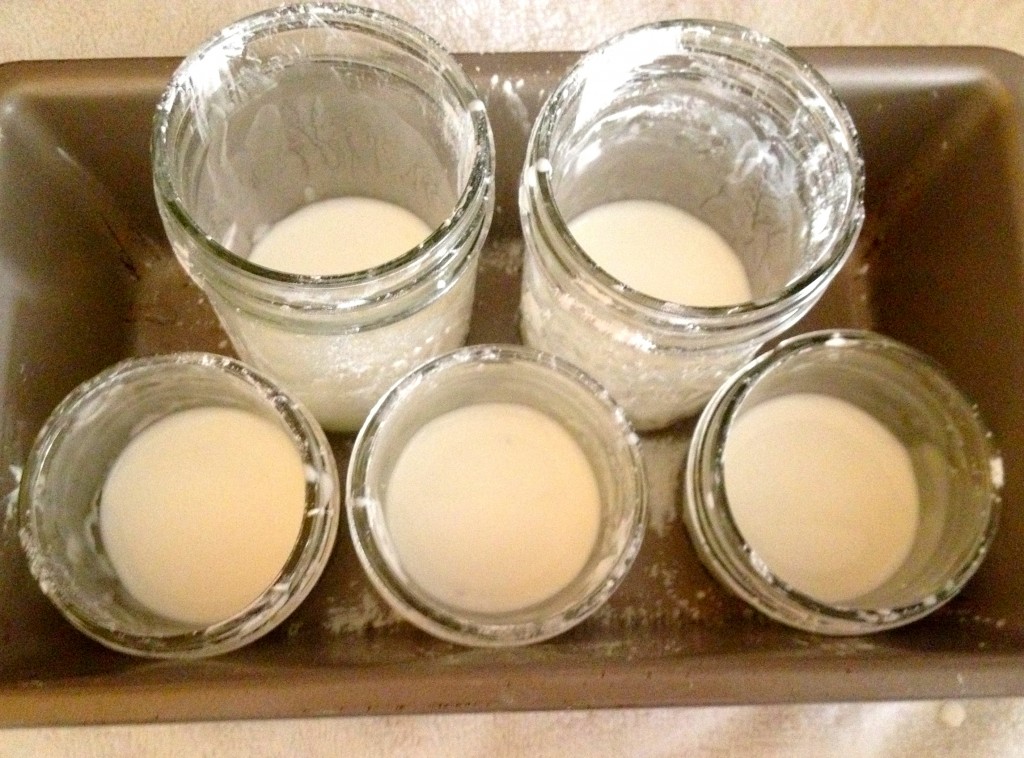 Step 3: Add food dye. I used some gel food coloring this time, but next time I think I will experiment with some natural dyes, like turmeric or beet juice.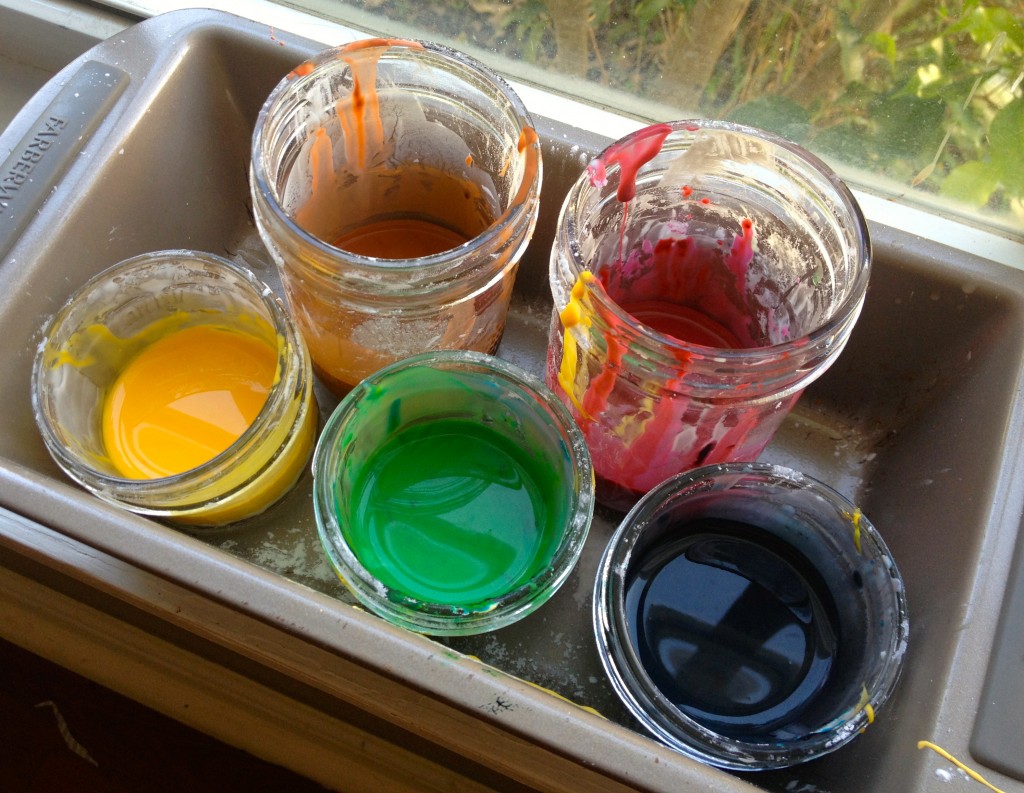 Step 4: Wait a few minutes for them to cool to room temperature. Add coordinating brushes if you'd like.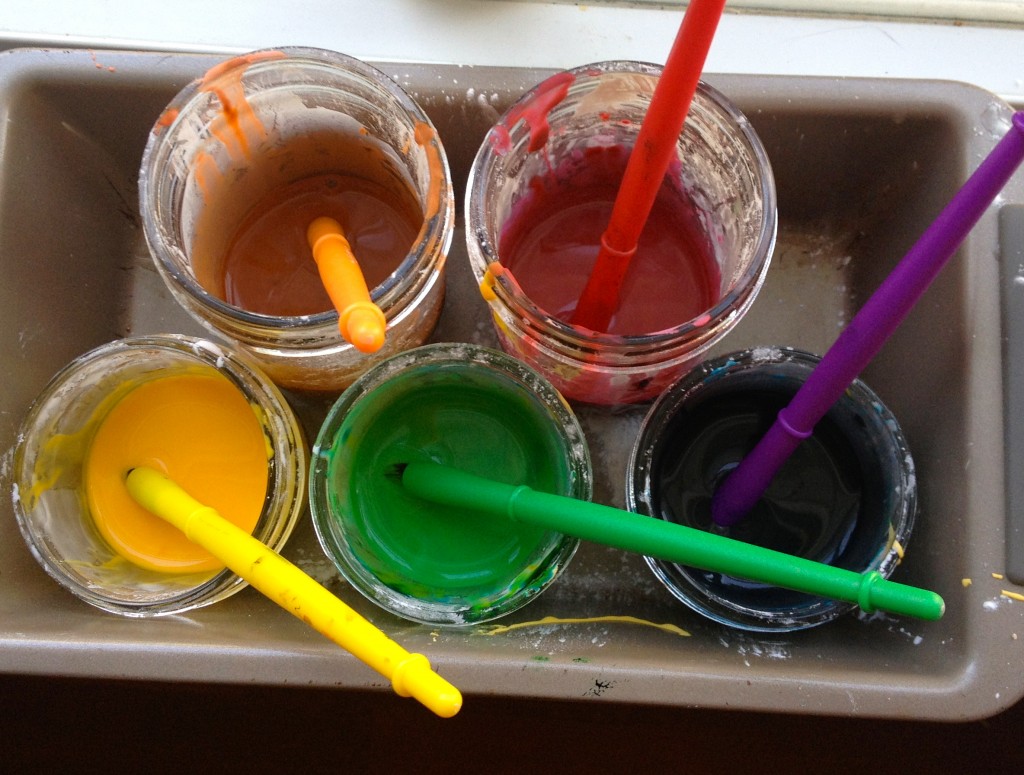 After making the paints, I stripped my kids down to undies/diaper, got out some paint brushes and nice sketch paper, placed it all on a big vinyl table cloth on the floor, and let them have fun!
Here are pictures from the first time we made these finger paints, October 2012:
Lydia had fun making handprints.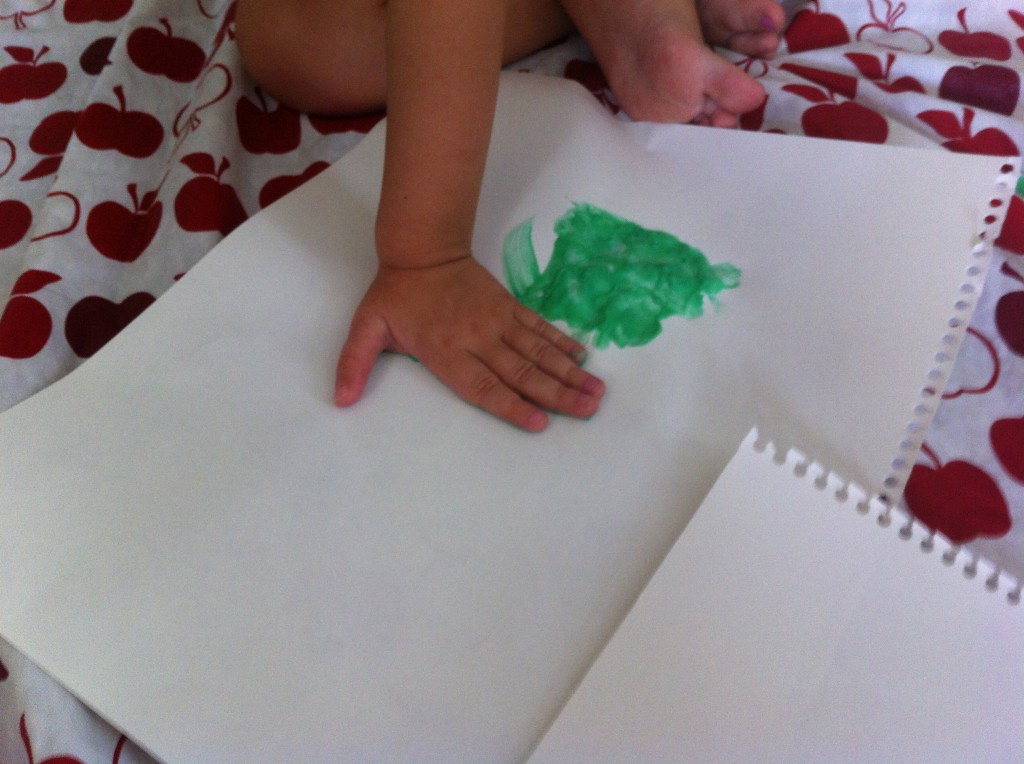 Bryce decided to paint his toes…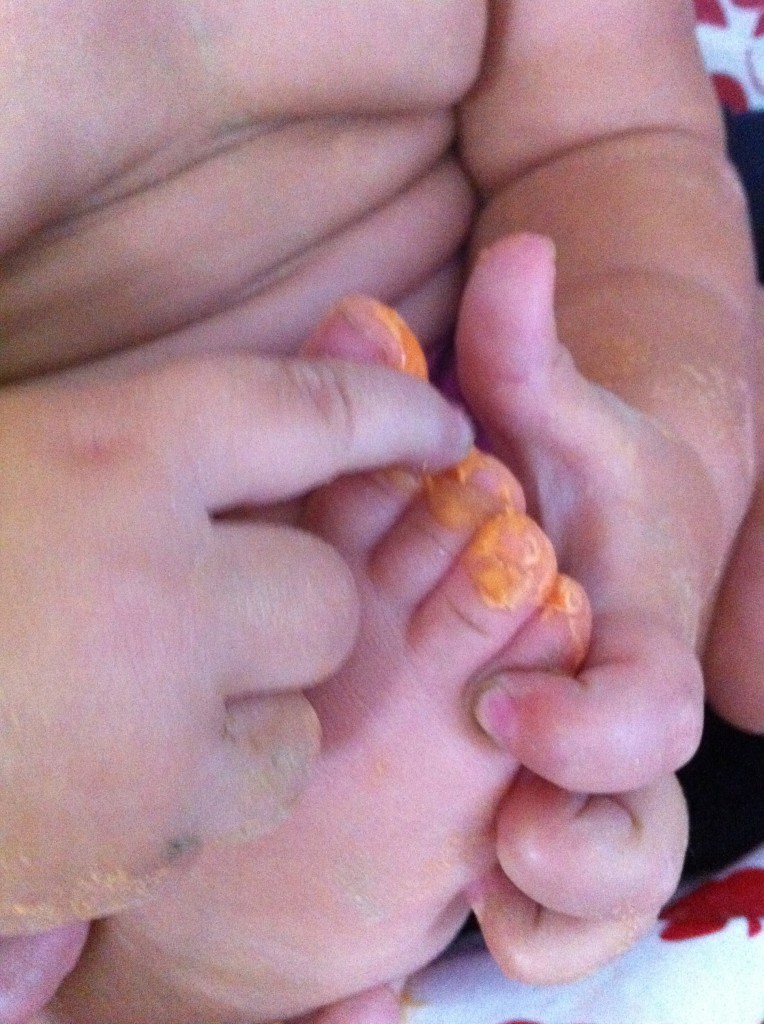 and squish the paint in his hands.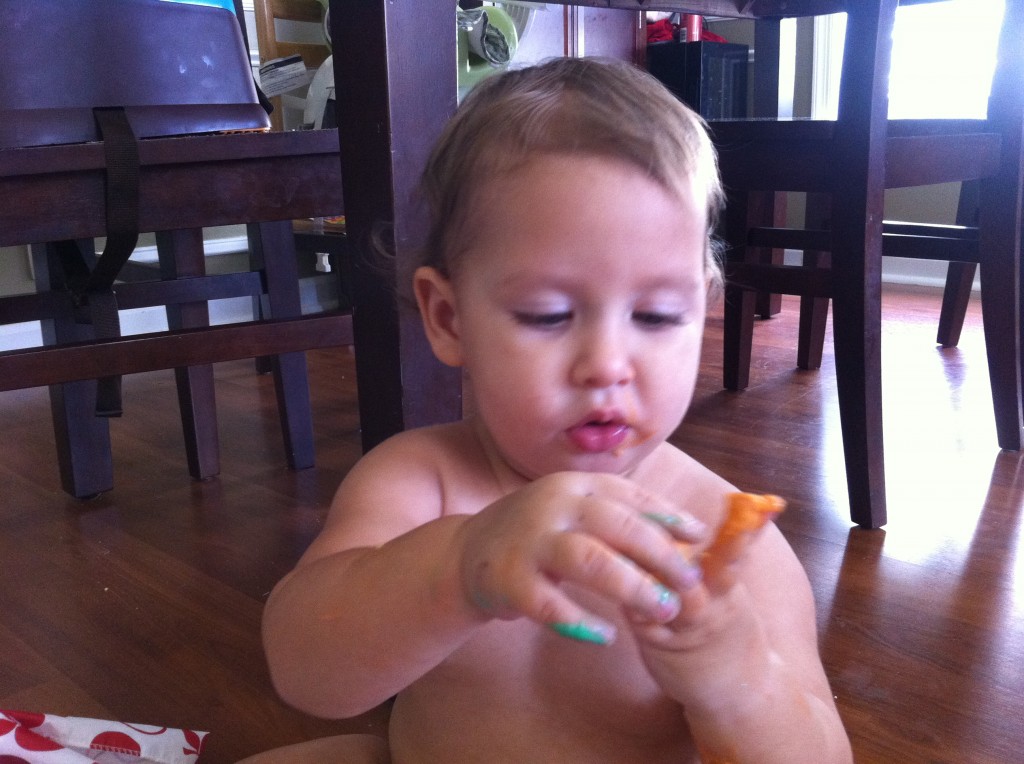 Then Lydia got creative and painted her entire body.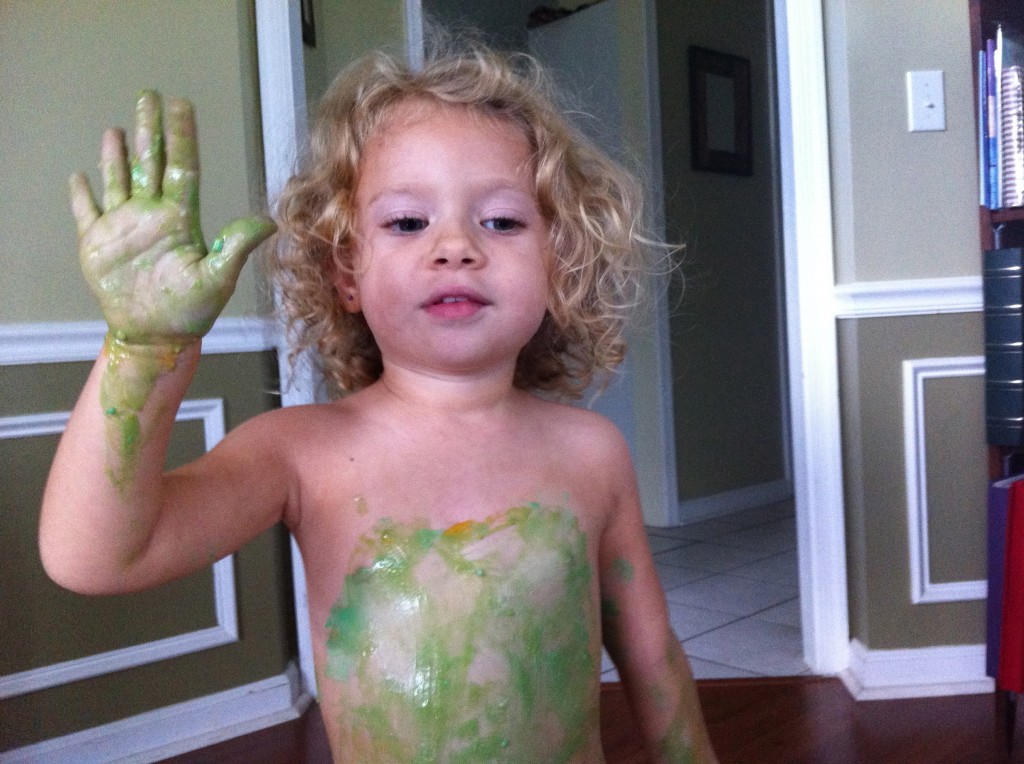 Bryce tried to paint his paper.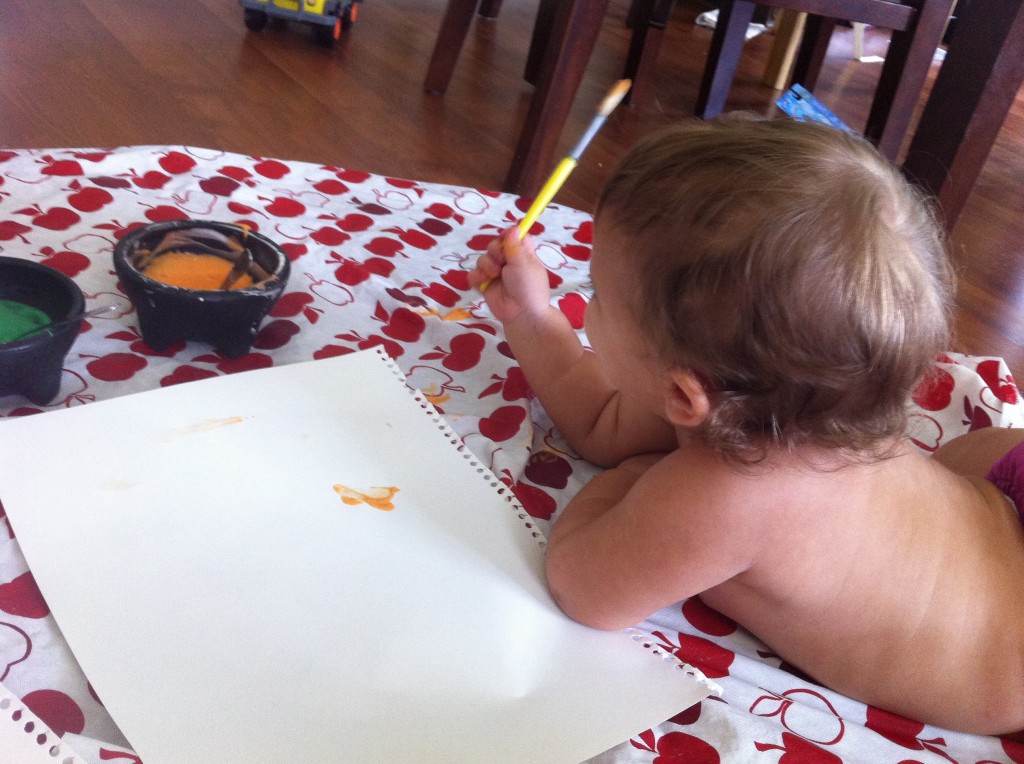 It looked like so much fun, I decided to make a pumpkin.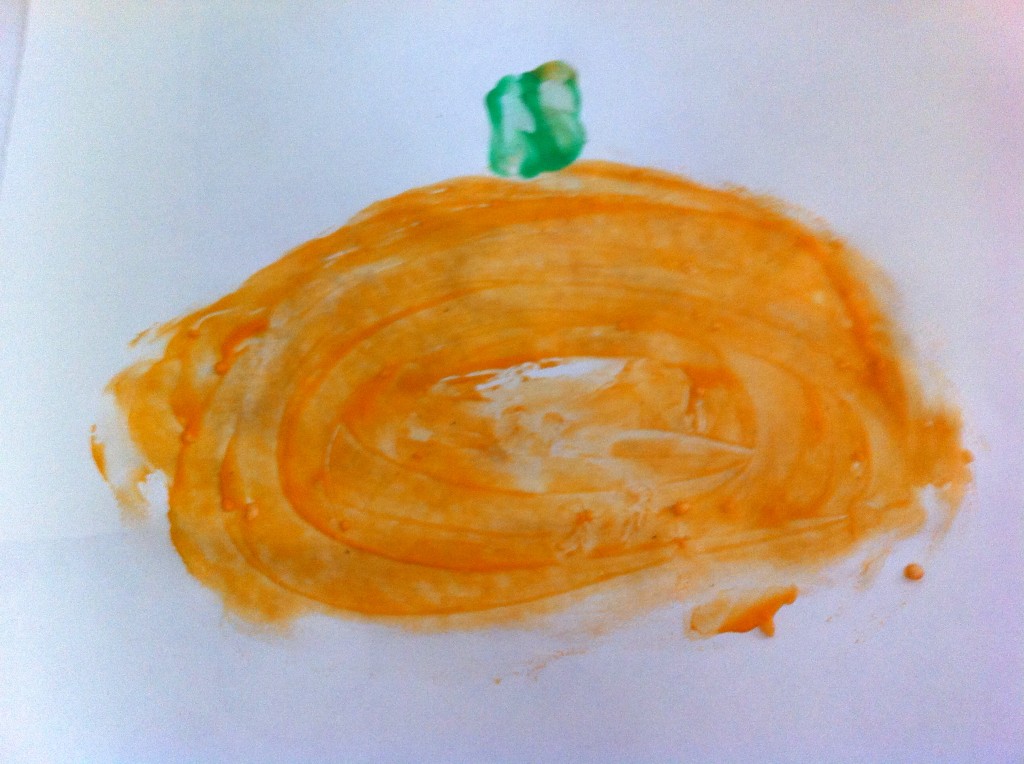 This was Bryce's first painting ever!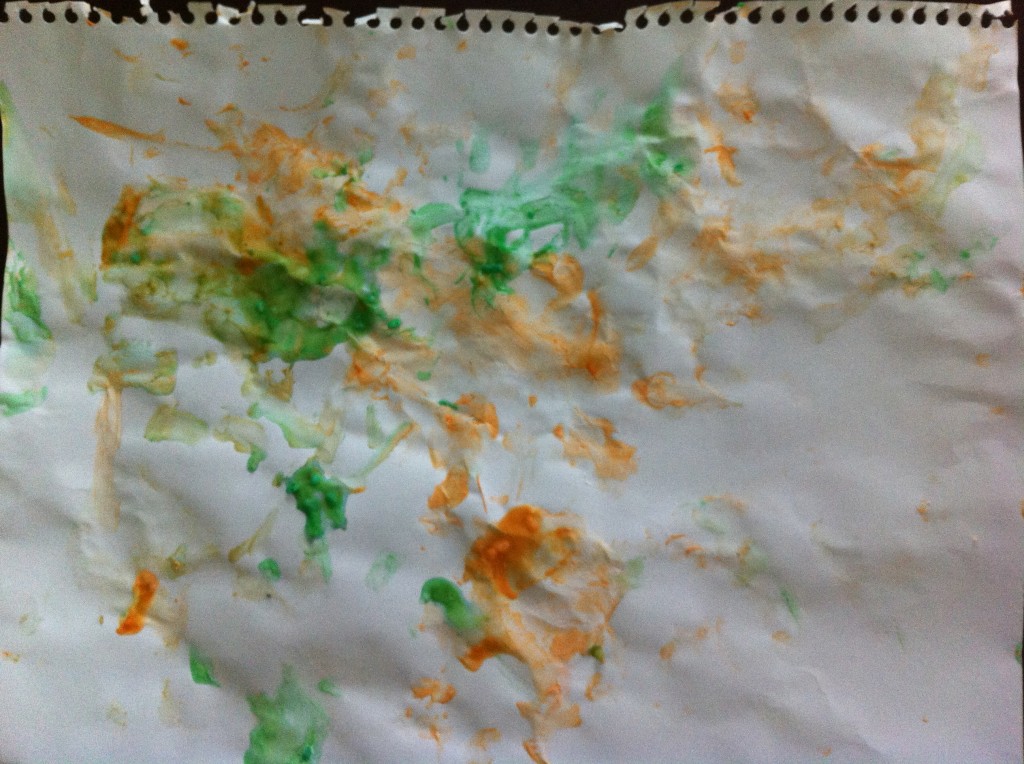 These were all of our paintings together.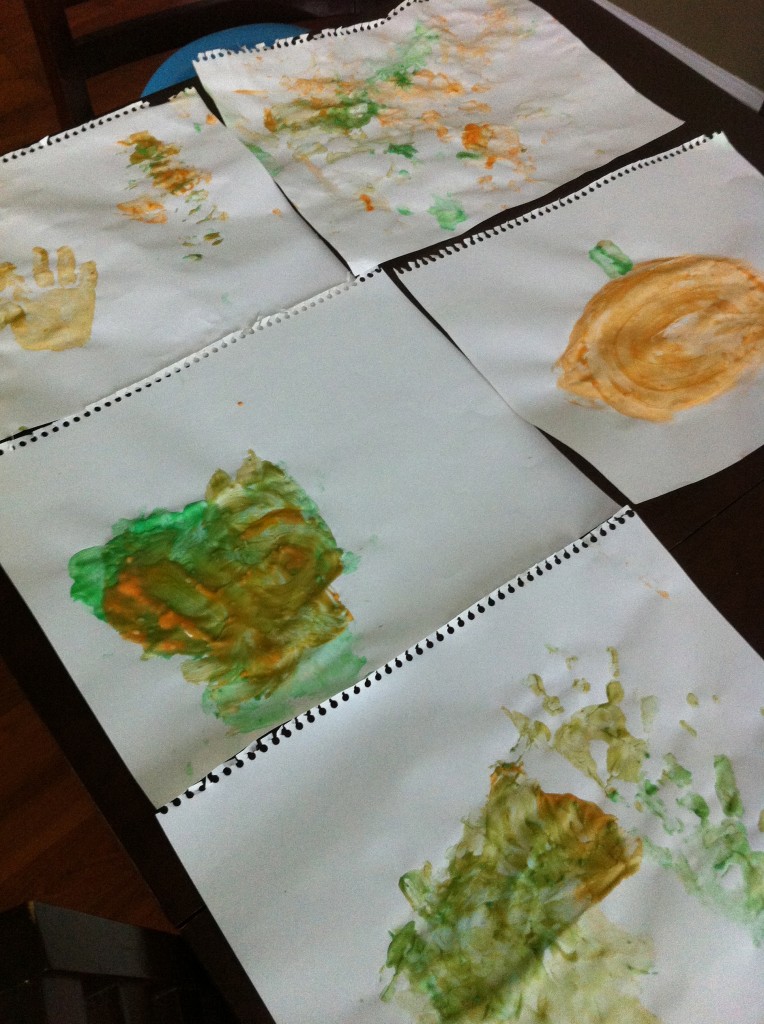 Sometimes it's hard to plan activities that both of my kids can do together. This may have been messy, but we had so much fun together with our edible homemade finger paints. A quick bubble bath, and my kids were nice and clean!
And here are pictures from the second time we made these finger paints, October 2013: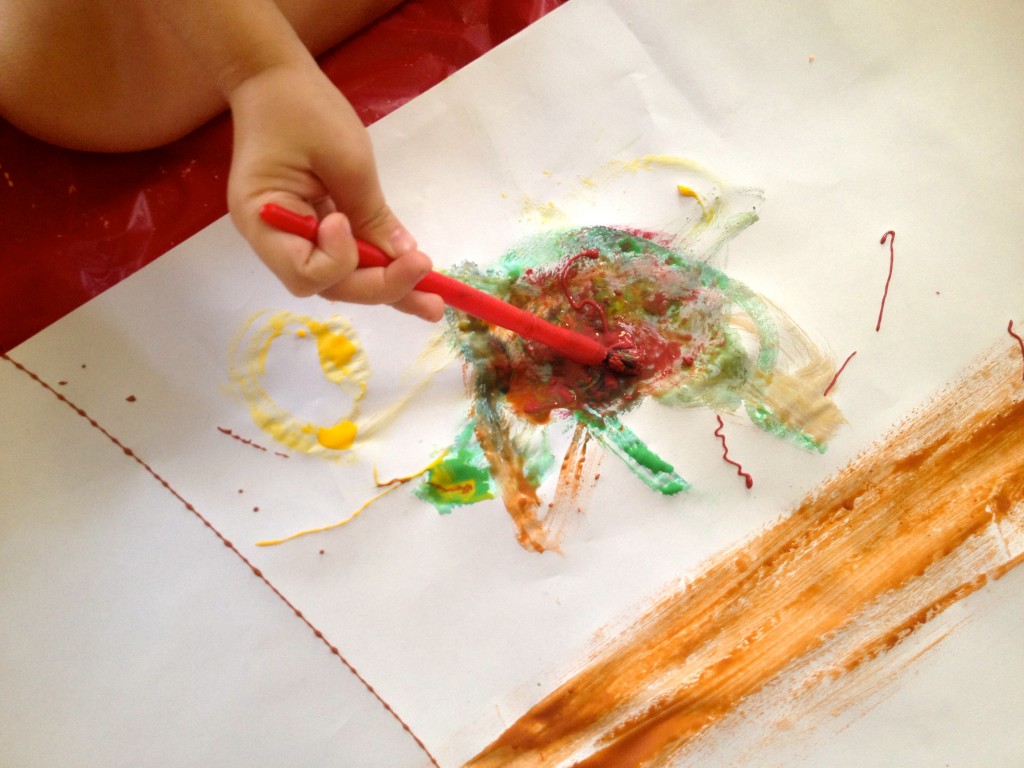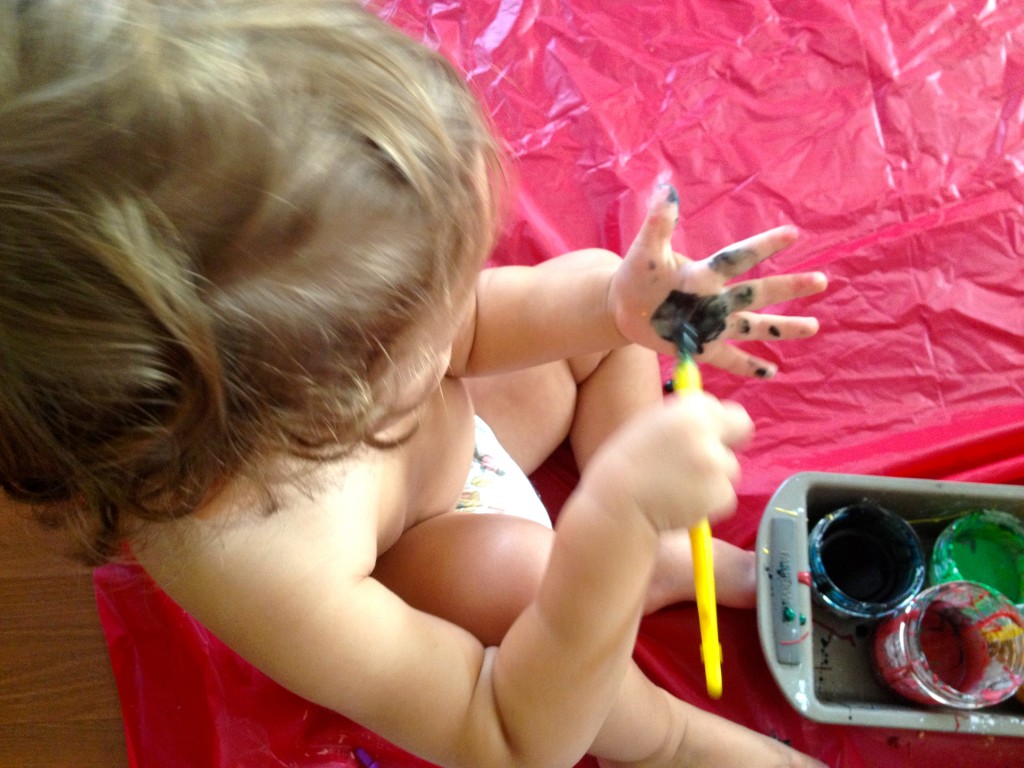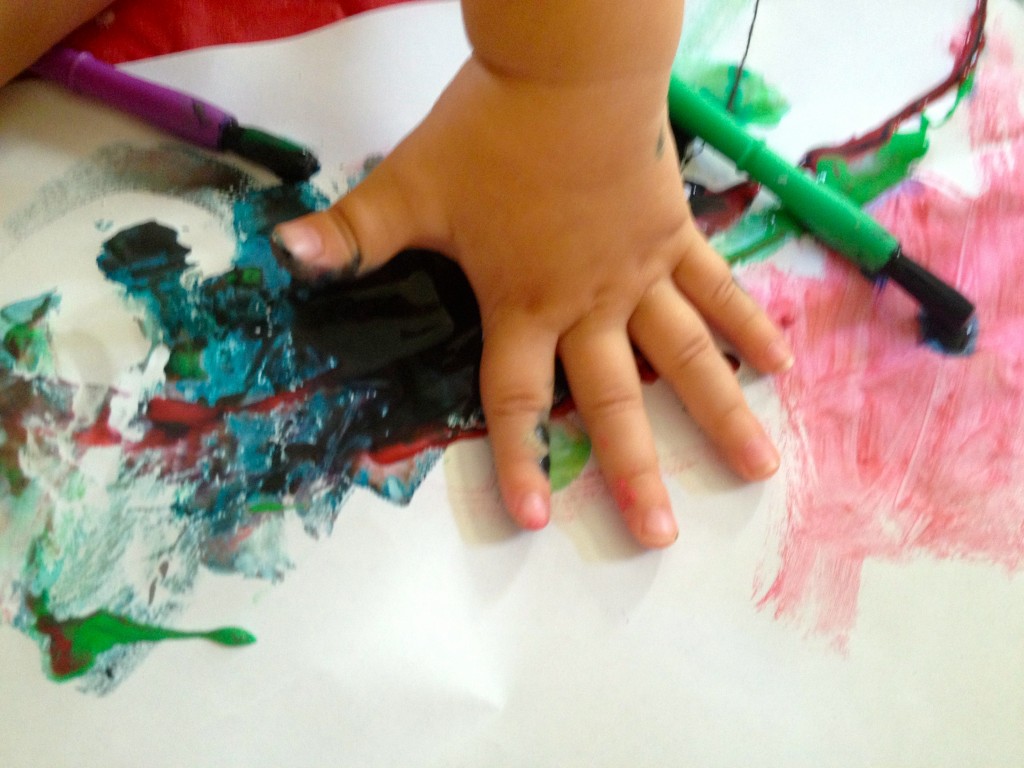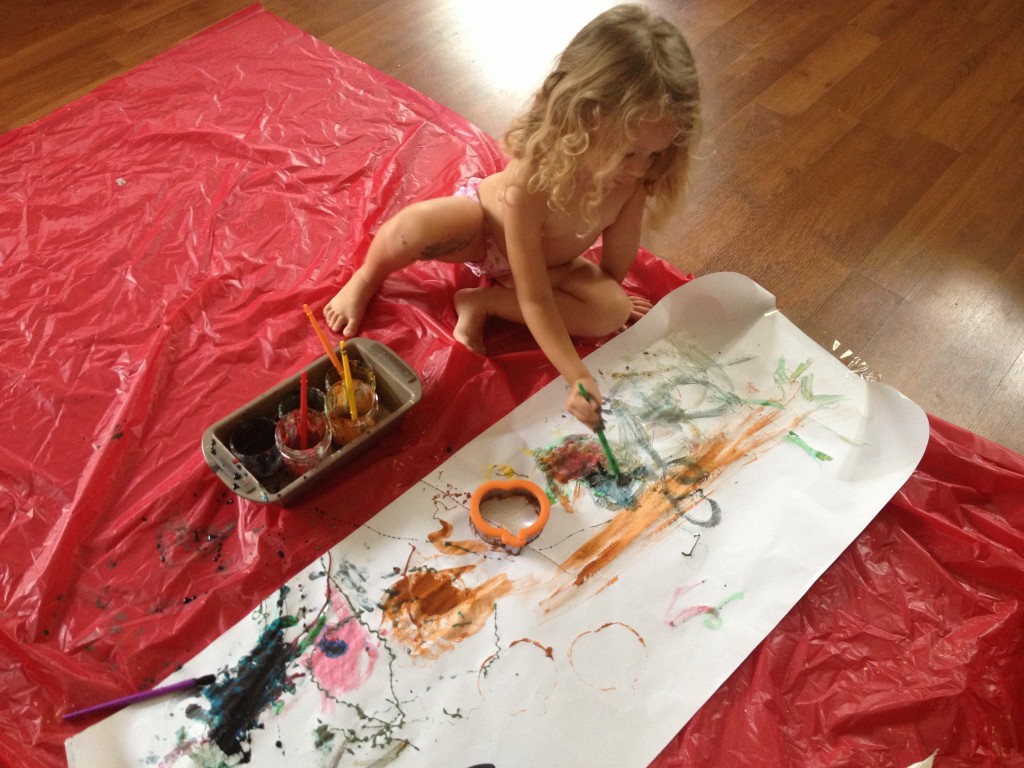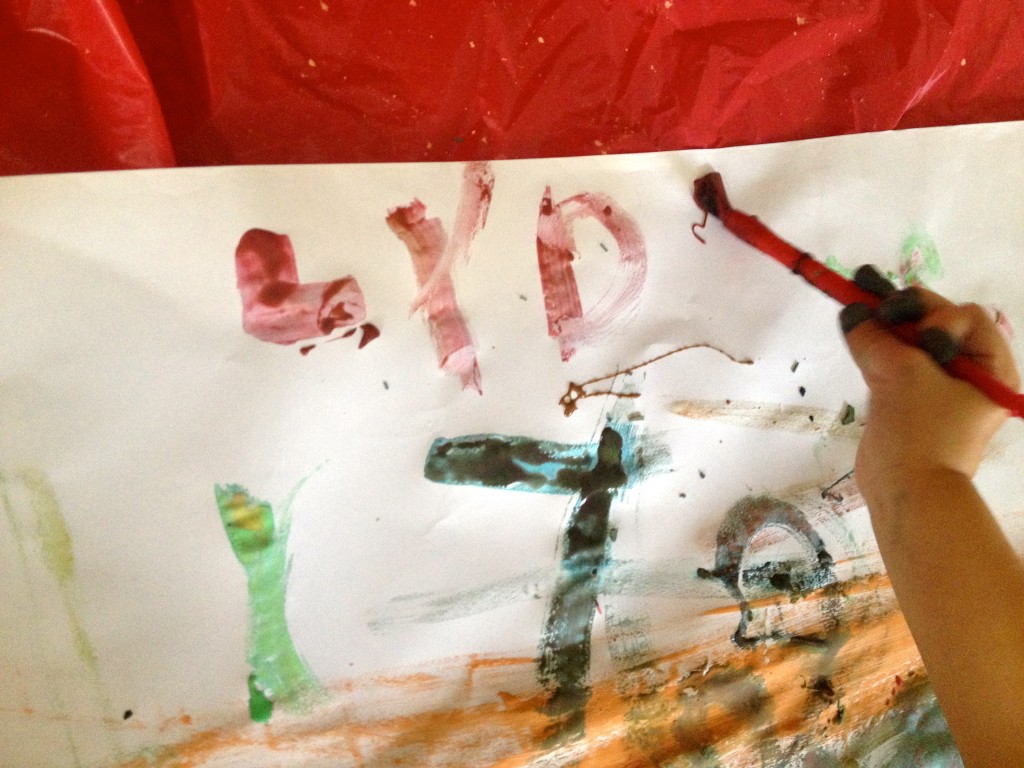 These homemade finger paints are so much fun!!