This #FueledByGranola shop has been compensated by Collective Bias, Inc. and its advertiser. All opinions are mine alone. #CollectiveBias
It's almost Fall! Woohoo! …which means absolutely nothing where I live in South Florida. The weather is exactly the same, we dress the same, we're able to do the same activities <yawn>. How do we make things exciting as we watch everyone else share their beautiful photos of fall leaves, apple-picking, long sleeves, and pumpkin patches? We prepare delicious food with fall flavors. It doesn't matter where you live, you can always celebrate with seasonal recipes!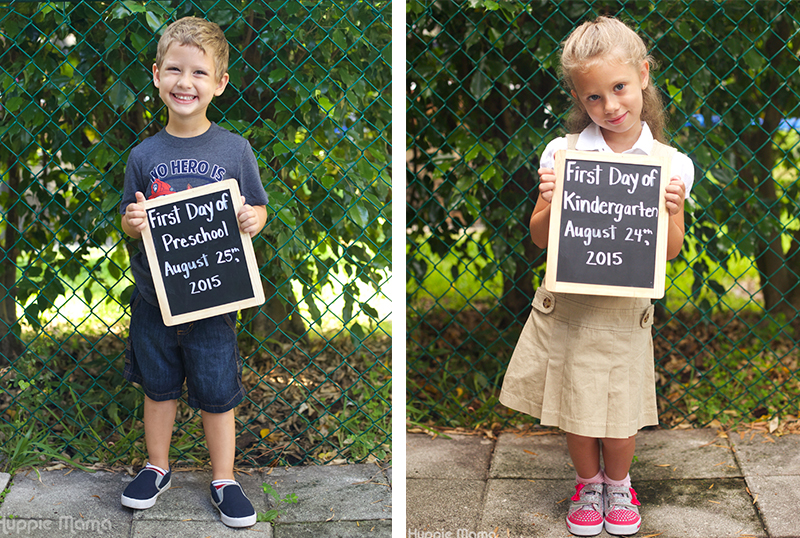 My kids just began school, and I'm honestly really concerned about how much they are eating at lunchtime. Bryce is a pretty hearty kid, but Lydia is so petite! Since I can't monitor them at school, I need to make sure I serve them some filling after-school snacks. These Granola Almond Butter Apple Nachos make the perfect fall-inspired snack for the kids to eat when they get home from school!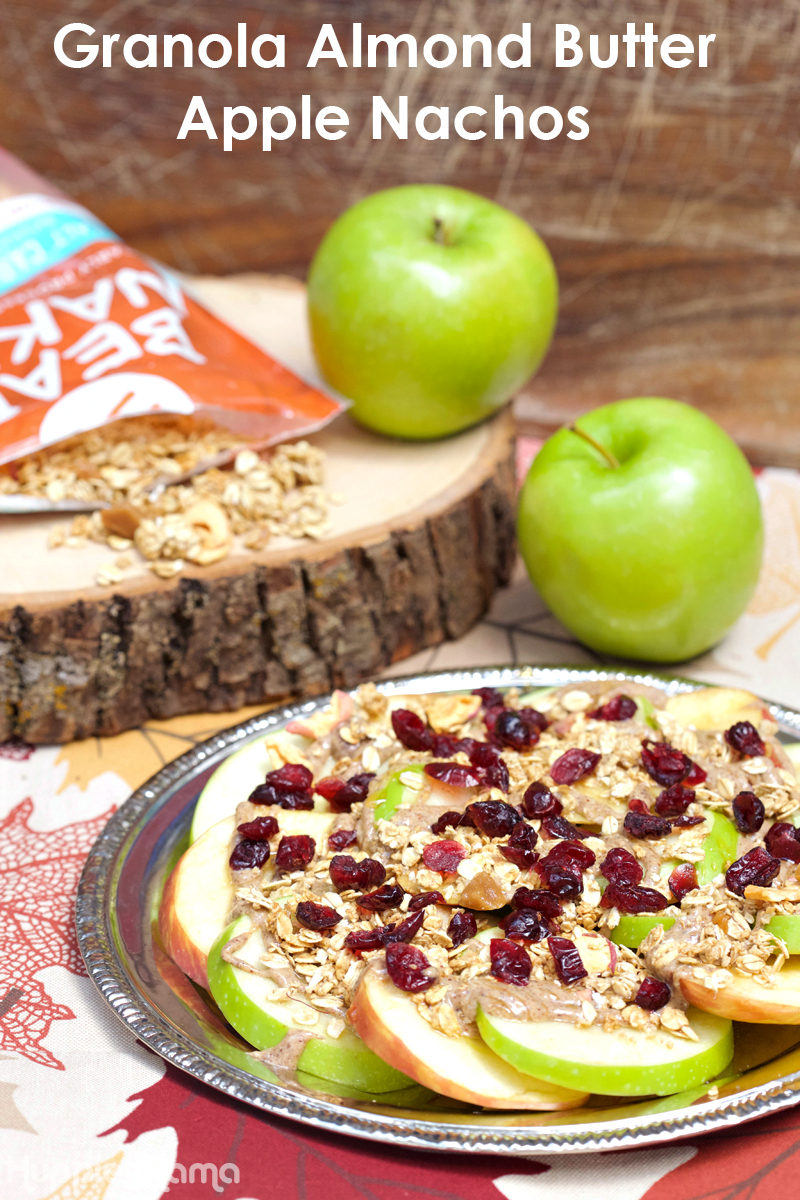 Ingredients:
2 organic apples
1/3 cup Bear Naked's Sea Salt Caramel Apple Granola
2 T cup dried cranberries
2 T almond butter
2 t honey
Directions: 
Begin by gathering your ingredients. For color and flavor, I used two different types of apples: a tart Granny Smith apple and sweet Gala apple. Check out the organic produce varieties available at BJ's Wholesale on your next shopping trip.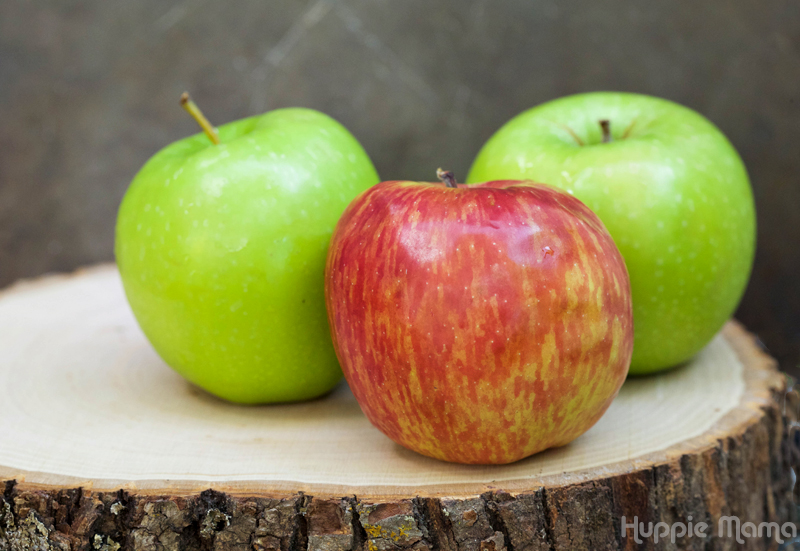 The tartness of the dried cranberries, creaminess of the almond butter, sweetness of the honey, and salty-sweet crunch of the Bear Naked's Sea Salt Caramel Apple Granola will create an amazing topping for these apple nachos!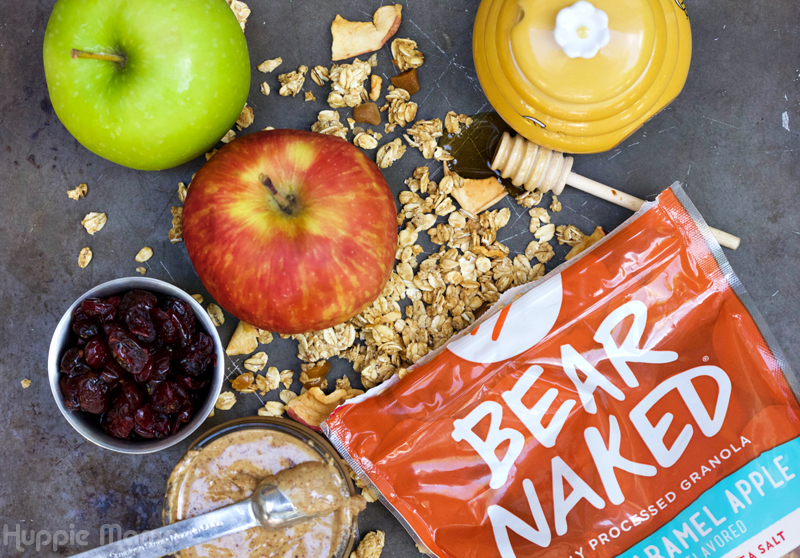 Use a mandolin to slice your apples. The great thing about a mandolin is that you can select the thickness you want for each slice and get consistent slices. If you don't have a mandolin, you can just slice carefully with a knife.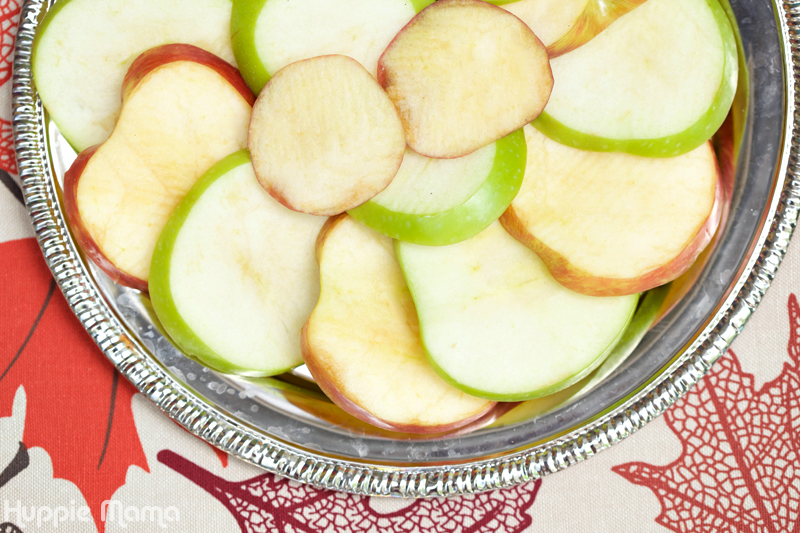 Arrange your apples on a platter. If you're concerned about your apples browning, you could always add a squeeze of lemon juice. Next, drizzle with the almond butter and honey. Then sprinkle the granola and dried cranberries over the top. Your apple nachos are ready to go!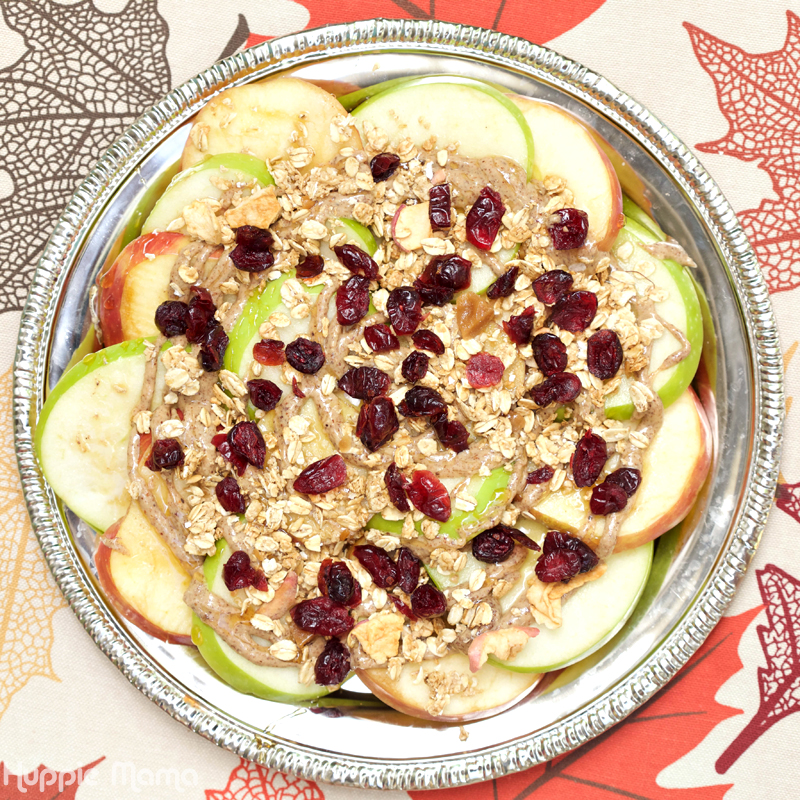 Bear Naked's Sea Salt Caramel Apple Granola is the perfect sweet-savory snack! It can be purchased as a 3-pack of 12-ounce pouches at BJ's Wholesale. I looked down both the cereal aisle and snack aisle first, but did not see the product there. It was actually featured in the middle of the store with other snack items, close to the produce section. Look throughout the store to find this granola – it's worth it!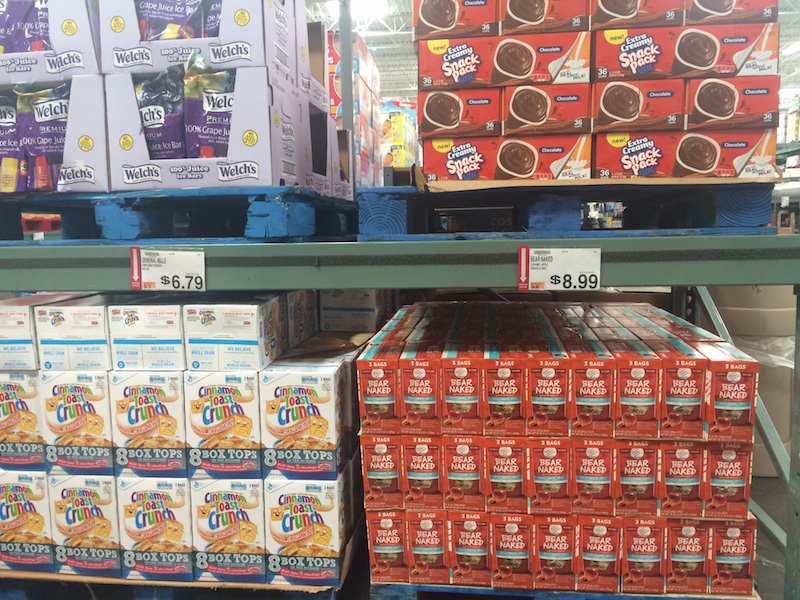 Want to save on Bear Naked Granola at BJ's? Here are two ways to save $2 each (or combine to save $4):
Download the Ibotta app for free to your smartphone. The Ibotta phone app has all the major grocery retailers. You can visit a specific retailer's page to see the different deals you can get, like $2 off your purchase of Bear Naked Granola at BJ's.
There is also a BJ's Wholesale Clubin-club coupon, located at the front of the store that you can use for an additional $2 off.
BJ's Wholesale locations will have demos of Bear Naked's new flavor of granola – Sea Salt Caramel Apple – on September 5th. You should try it!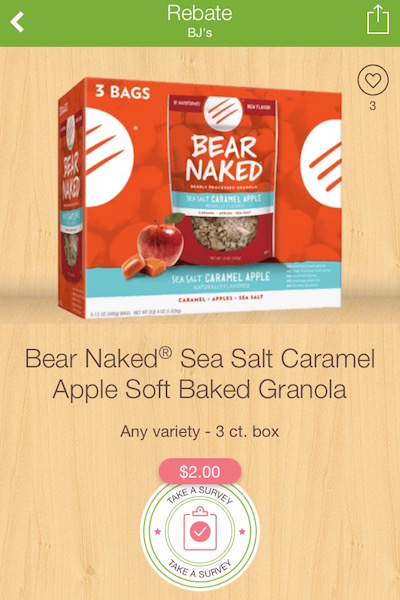 What's your favorite snack packed with Fall flavors?