This shop has been compensated by Collective Bias, Inc. and its advertiser. All opinions are mine alone. #Treats4All #CollectiveBias
Everyday of the year, I live in a fairly humdrum, boring neighborhood in the middle of suburbia. But there's one day of the year where I live in the most amazing neighborhood in the world — And that's Halloween! All of the neighbors who hide in their homes all day, every day emerge with costumes and strobe lights and DJ booths and smoke machines and transform our neighborhood into a trick-or-treating extravaganza! Honestly, I wish I had photos to share on here from previous years, but I don't because I am generally so engaged in all of the festivities, I make a point to be in the moment and not behind my camera. So instead of posting photos of our trick-or-treating fun, I thought I'd share these awesome fun size chocolate mummies with you!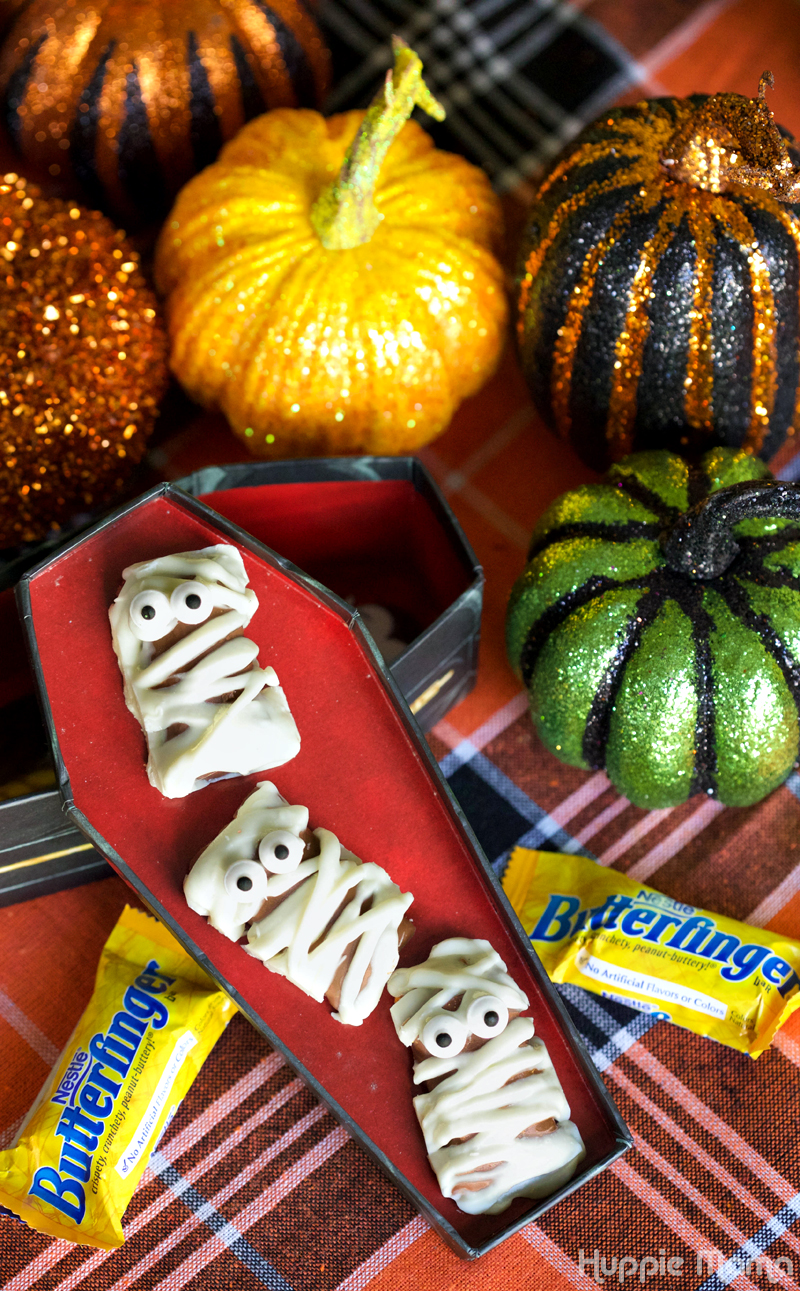 Ingredients:
BUTTERFINGER® Fun Size
White chocolate morsels
Candy eyes
Directions:
Begin by gathering your ingredients. You will need about one teaspoon of white chocolate morsels per mummy, a fun size Butterfingers, and obviously you will need two eyes. Or one eye. Or three eyes. I mean, these are for Halloween, so get creative!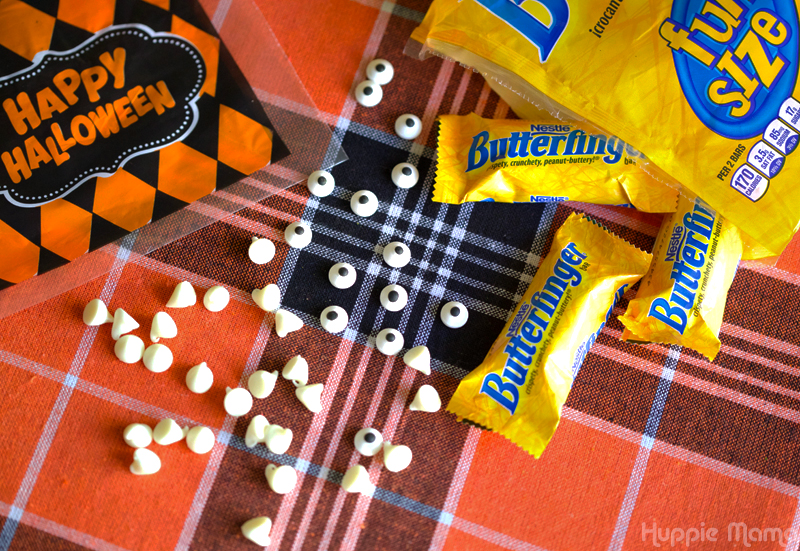 Melt the white chocolate morsels. You can do this on the stovetop or in the microwave. Just stir frequently as white chocolate tends to melt then cease up quickly if you let it go too long. I filled my zipper bag with the melted chocolate, cut the tip, and drizzled over the top. I left a small area toward the top to place the eyes.
Add eyes to your chocolate mummies. This is a fun job for children! Just add two small dots of white chocolate to the area you left open, and place one eye on each dot.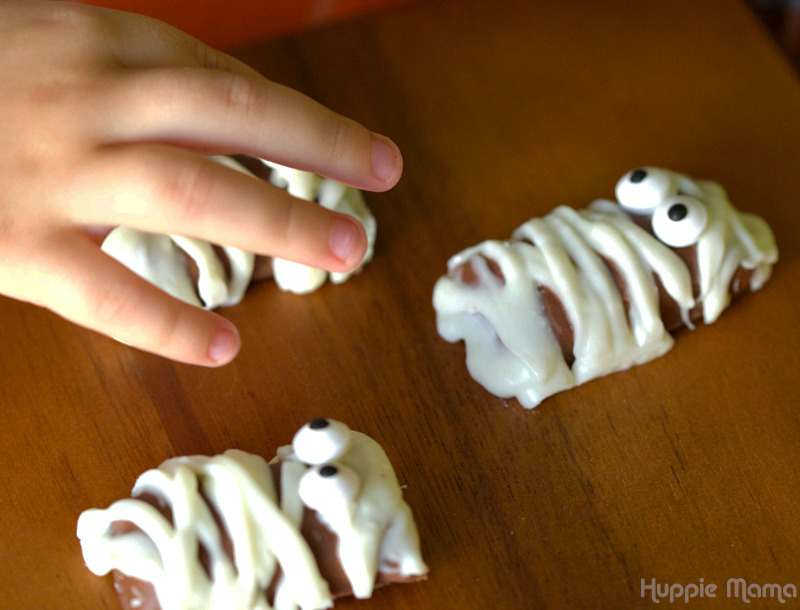 Refrigerate the chocolate mummies until the white chocolate is firm. If you really want to have fun with them, place the mummies in a coffin and serve as a special Halloween treat after dinner.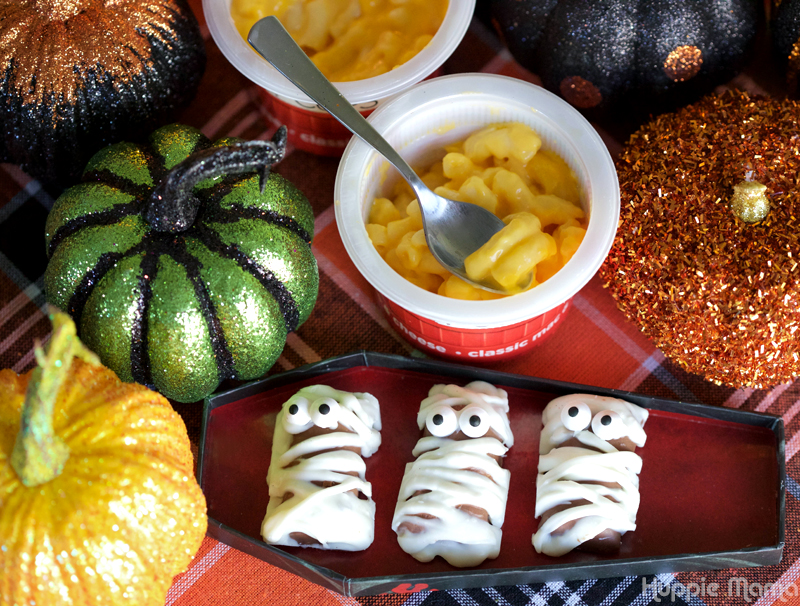 When preparing for our Trick-or-Treat outing, I like to make the kids a simple meal and organize all of the candy, treat bags, costumes, etc. for our evening out in our very haunted neighborhood.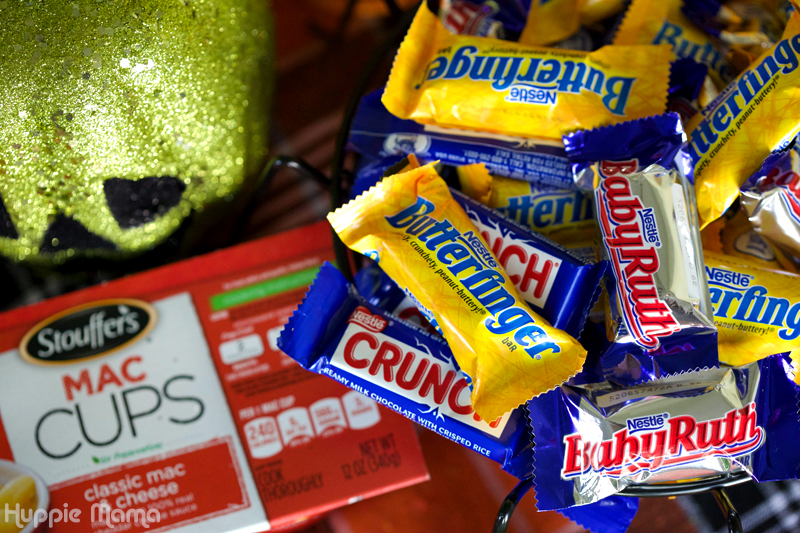 Stouffer Mac Cups can be quickly prepared in the microwave and served.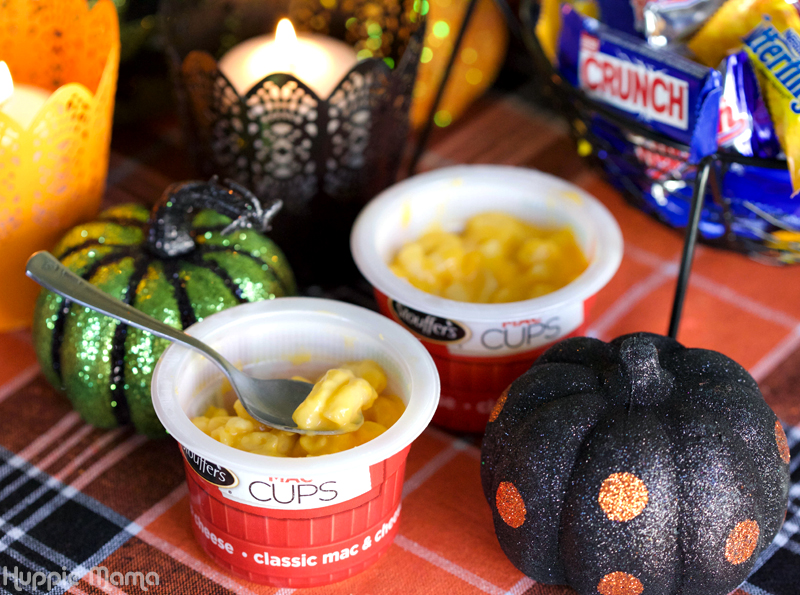 After dinner, it's time to get dressed up and begin walking door-to-door collecting bodies. I usually leave a large basket of candy in front of my house, since we won't be home, with a note that says "Please take one". I'm certain children probably take more, but hopefully lots of kids get to enjoy the candy. I generally choose a large variety bag with several types of chocolates so children can select their favorite.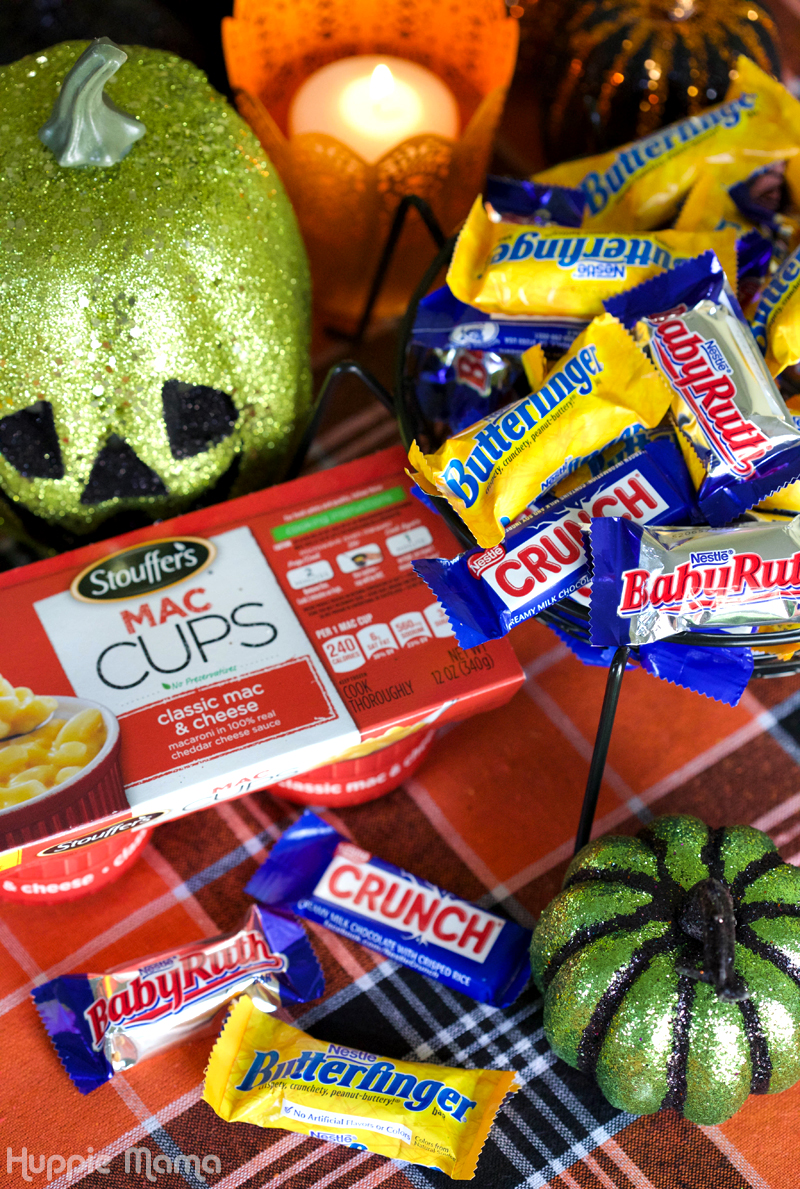 Visit Walmart to purchase STOUFFER'S® Classic Mac Cups 2-pack in the frozen food section and BUTTERFINGER® Fun Size 11.5-ounce bags and NESTLÉ Jumbo Assorted Fun Size Candy 58-ounce bag in the Halloween candy section.
How do you celebrate Halloween as a family?