These DIY Love Photo Blocks are a wonderful photography gift for family or friends.
Christmas is just two days away, and this will be my final blog post of 2015 (*I think*), so I wanted to leave my readers with something very special… LOVE. I am almost done shopping for holiday gifts for the kids and holiday gifts for the adults, so I decided to set aside some time to create a project for myself. I love photos and I take photos constantly, but rarely do I take the time to do anything with the photos I've taken. I selected photos taken throughout the year of Richard, Lydia, Bryce, and myself to complete these Love Photo Blocks to display near the entrance to my house.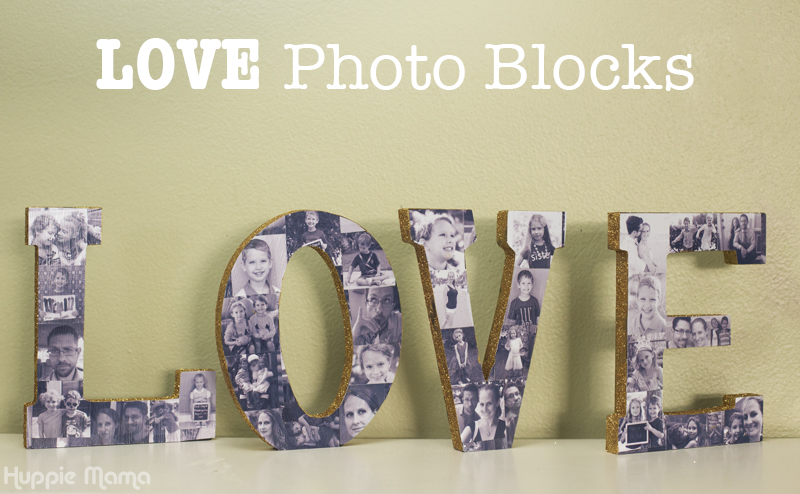 DIY Photo Love Blocks Materials:
Photo paper
Wooden letters LOVE
Mod Podge
Gold paint
Super fine gold glitter
2 Foam brushes
DIY Photo Love Blocks Equipment:
X-acto knife
Scissors
HP Envy Printer
Smartphone
DIY Photo Love Blocks Directions:
Gather your materials for this project. I chose a satin finish Mod Podge to seal the photos on the letters. Obviously you can create any word you like (perhaps your last name or FAMILY), but LOVE definitely captures my home perfectly.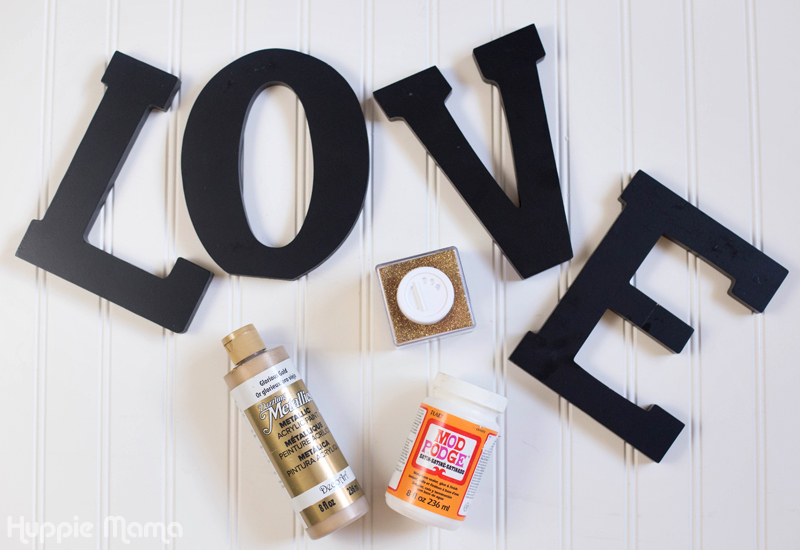 Begin by creating small photo collages on your smartphone using the Pic Stitch app. I selected a 2 x 2 collage because that photo size worked well with my wooden letters. I downloaded the HP Social Media Snapshots app, selected my collages, and sent the images from my phone to the printer. I printed on the HP Social Media Snapshots photo paper.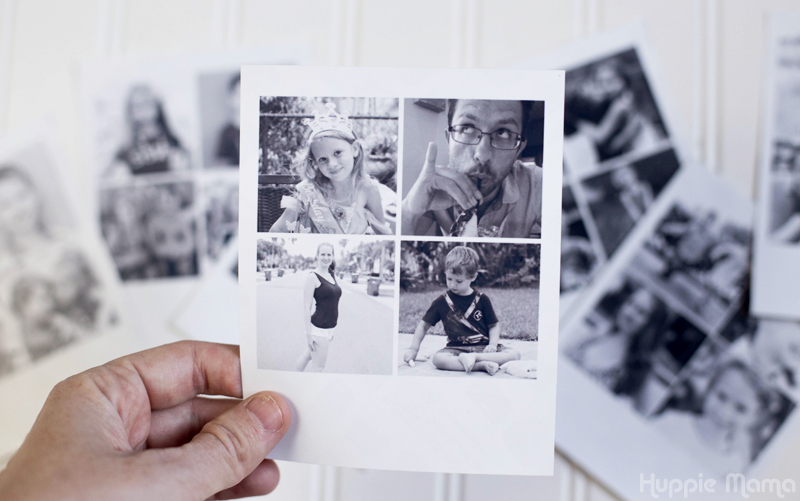 Once the photos were printed, I cut the individual squares from the collages and arranged them on my letters. This takes some time, but it was really fun – like a challenging jigsaw puzzle. I used some of the scraps to fill in small spaces. The great thing about this photo paper is that they are actually stickers, so I could choose a layout, but rearrange them if necessary.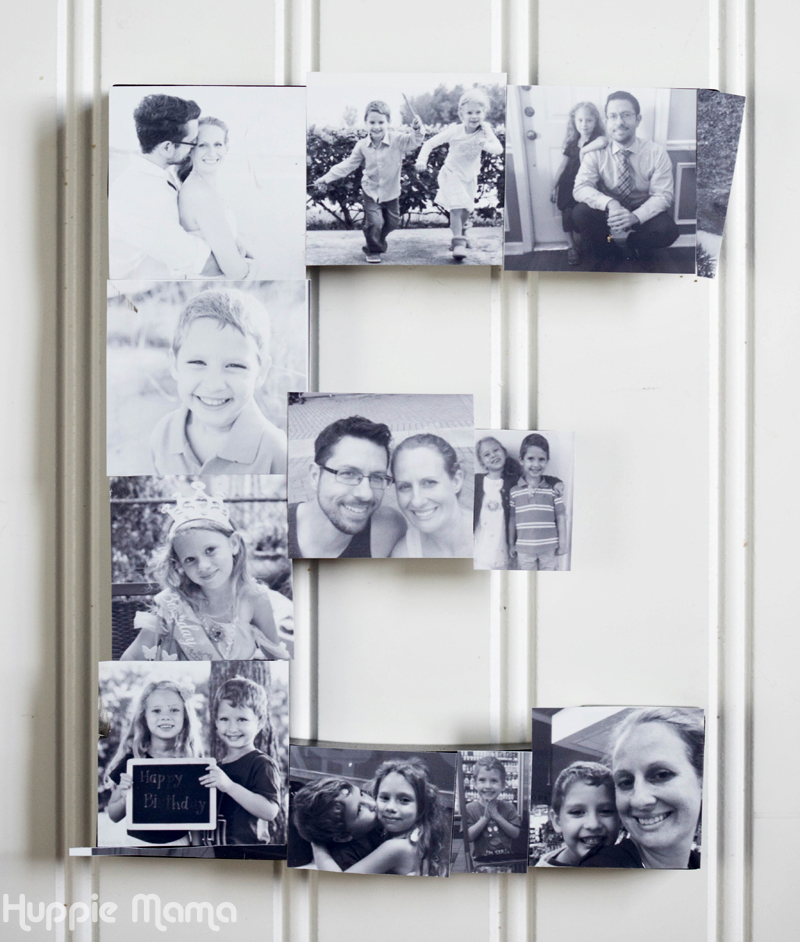 Once the photos were in place, I flipped the the letters over and used an X-acto knife to trim along the edges.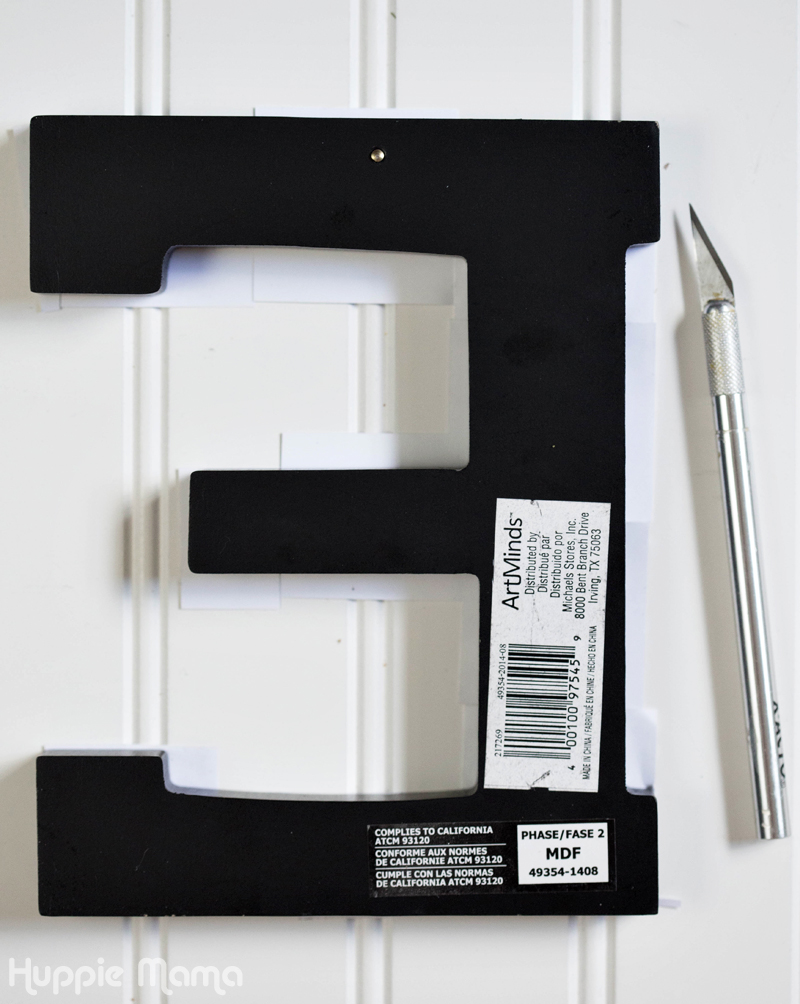 Next, apply a thin coat of Mod Podge over the photos and allow it to dry completely. It's very important that it is no longer tacky or the glitter will stick to the surface.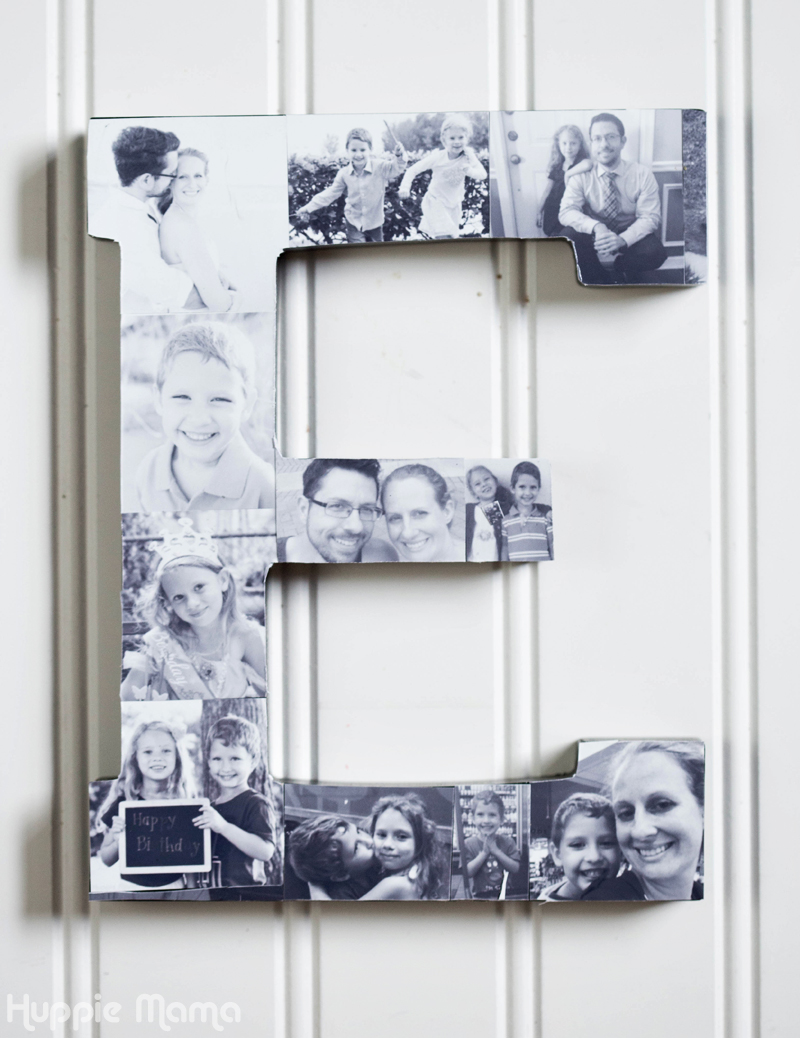 When the Mod Podge has dried, paint the edges gold (or your favorite paint color). I have been really into metallics recently, and I think this gives the edges a very finished appearance. Because you are applying glitter over the top, you don't need a very thick coat of paint.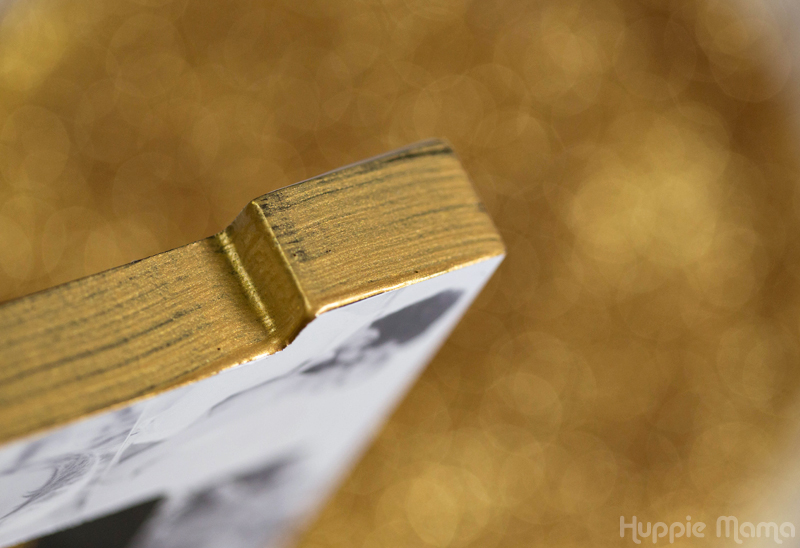 While the paint is still wet, dip the edges in super fine gold glitter. This stuff is beautiful, but be sure to keep sticky little children hands away from it. My son had fun sticking his fingers in the glitter and spreading it all over the back of the sofa. It gives my furniture a… um… festive look?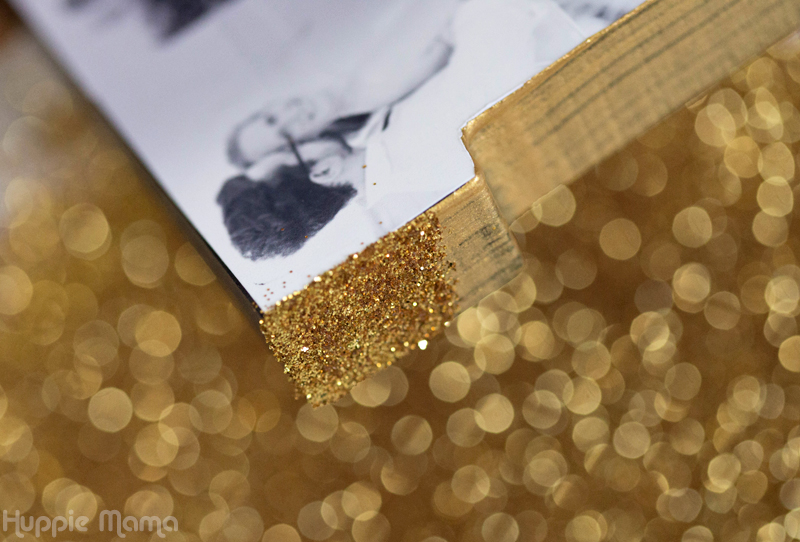 Allow your letters to dry thoroughly, and you are ready to display them in your home.
This is the perfect handmade gift for any occasion – Christmas, Chanukah, birthdays, or even Valentine's Day. This was the first time in a while I sat down to make a craft on my own, and I'm so glad I did. I love how this looks near the entrance to my home. If you're looking for other last-minute gift ideas or ways to ring in the New Year, check out Groupon Coupons for awesome discounts.
Next week, we're leaving for vacation for five days throughout the state of Florida. What are you doing to celebrate the holidays and New Year?
These LOVE Photo Blocks are the perfect way to capture love for your family and friends.
Pin this Love Photo Blocks image below!