This shop has been compensated by Collective Bias, Inc. and its advertiser. All opinions are mine alone. #CommunityCoffee #BeYourBoldest #CollectiveBias
Visit Devil's Millhopper Geological State Park in Gainesville, Florida.
This summer has gotten off to a bit of a rough start. You have those days, maybe weeks, where unfortunate situations seem to occur, your mood and energy are low, and you need a pick-me-up. Richard was out of town for work, and I was in need of some time with a friend, just to connect and talk about the randomness of life. I'm fortunate to have some really awesome friends who are there for me when I need them, so my friend Javier met me at the nearby Devil's Millhopper Geological State Park in Gainesville, Florida. Before heading out, I made myself a cup of coffee. If you're looking for a coffee that will help you be your boldest, try Community® Coffee 2X Caffeine in Medium and Dark Roast. More on this later!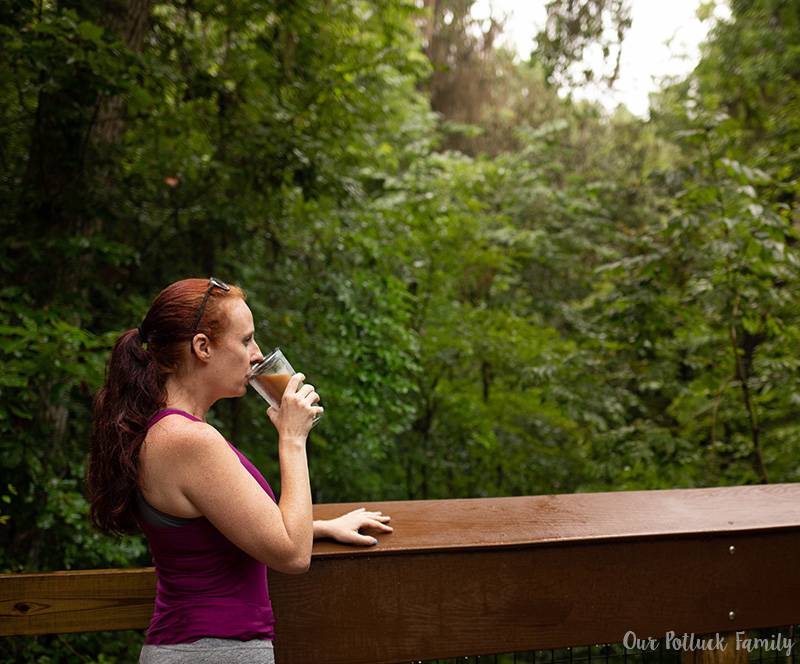 I had not been to this park in about 15 years, but it has a really interesting history. The park's main feature is the 120 feet deep limestone sinkhole that formed 10,000 – 15,000 years ago. Within this sinkhole is a lush tropical rainforest that contains fossils from shark teeth, marine shells, and the remains of extinct land animals. The park also features a half-mile nature trail going around the top of the sinkhole as well as a visitor center and picnic area. It was a rainy day, but I didn't care. I was ready to take on an adventure!
Access to the sinkhole was non-existent for about two years after Hurricane Irma hit late summer 2017, but it just reopened the beginning of June, so I was excited to see the new boardwalk and stairs. We walked down the 200+ stairs to a platform at the bottom. North Central Florida is known for its springs, which are so fun to visit during this time of the year. Devil's Millhopper actually has springs, too, at the bottom of the sinkhole. That's where the water is collecting as it rained.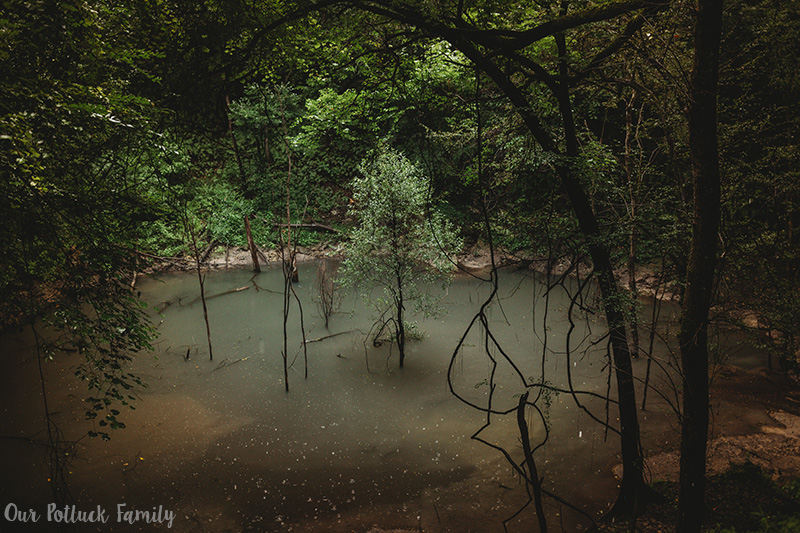 Even in the rain, it was so cool to look out and think about how this was formed so many years ago and how it can now be enjoyed by visitors year-round. You can spend a decent amount of time there, enjoying the view and hiking the nature trail, so I do suggest you bring along a great cup of coffee, like Community® Coffee 2X Caffeine in Medium and Dark Roast. Made from only 100% select Arabica coffee beans and double the caffeine for an extra boost to get you through your day. Founded in 1919, Community Coffee Company is the largest family-owned and operated retail coffee brand in America.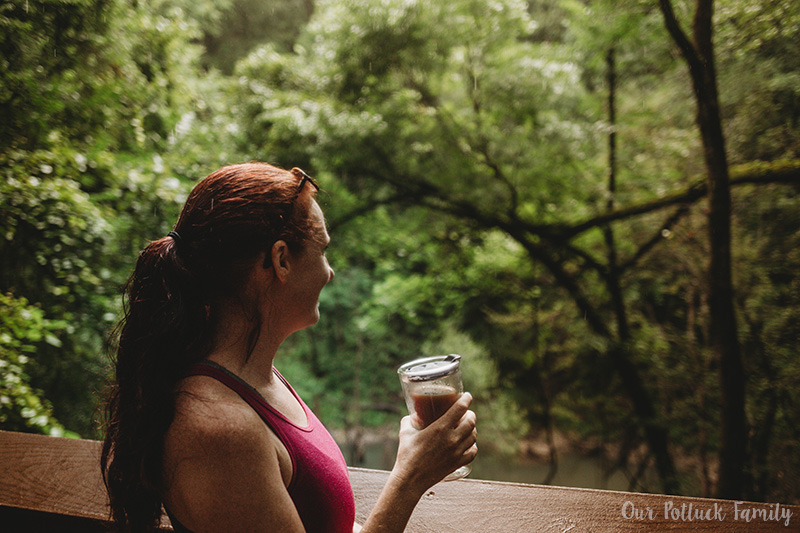 I really enjoyed bringing a cup of coffee along for this adventure through the state park. It gave me just the boost I needed! The rich, smooth coffee flavor has a fragrant aroma and consistent quality. We headed back up to the surface and chatted by the picnic area for a while. It may have been raining, but we boldly enjoyed our outdoor excursion together. It's nice to catch up with friends enjoying an outdoor adventure!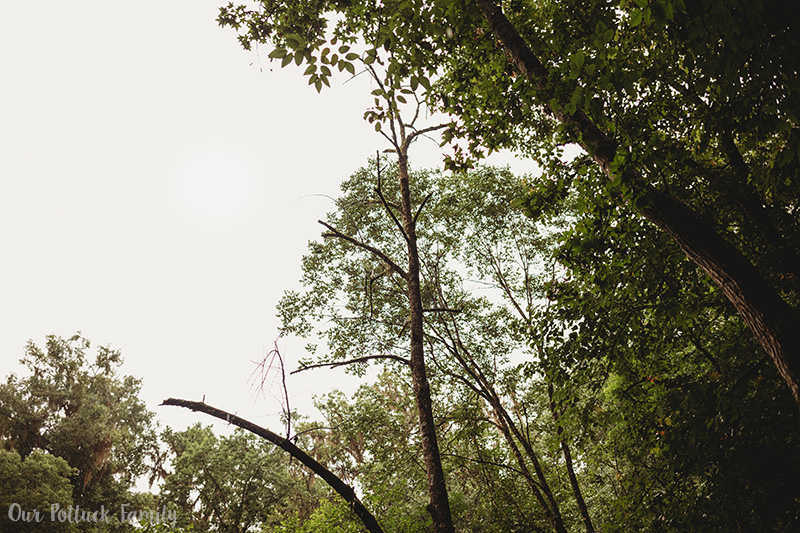 I almost forgot to mention one of the best parts of all – As we explored, we had a buddy with us, Javier's dog Pipo which has an old injure but he just started his treatment with CBD for dogs so it was a great trip for him too. I actually didn't know that pets were welcome at state parks, but you can actually walk them around the entire park as long as they are on a leash. Pipo may not have loved the rain, but I think he had fun going up and down the stairs with us. He was a great companion on our outdoor adventure and you can get great products at this high paying program !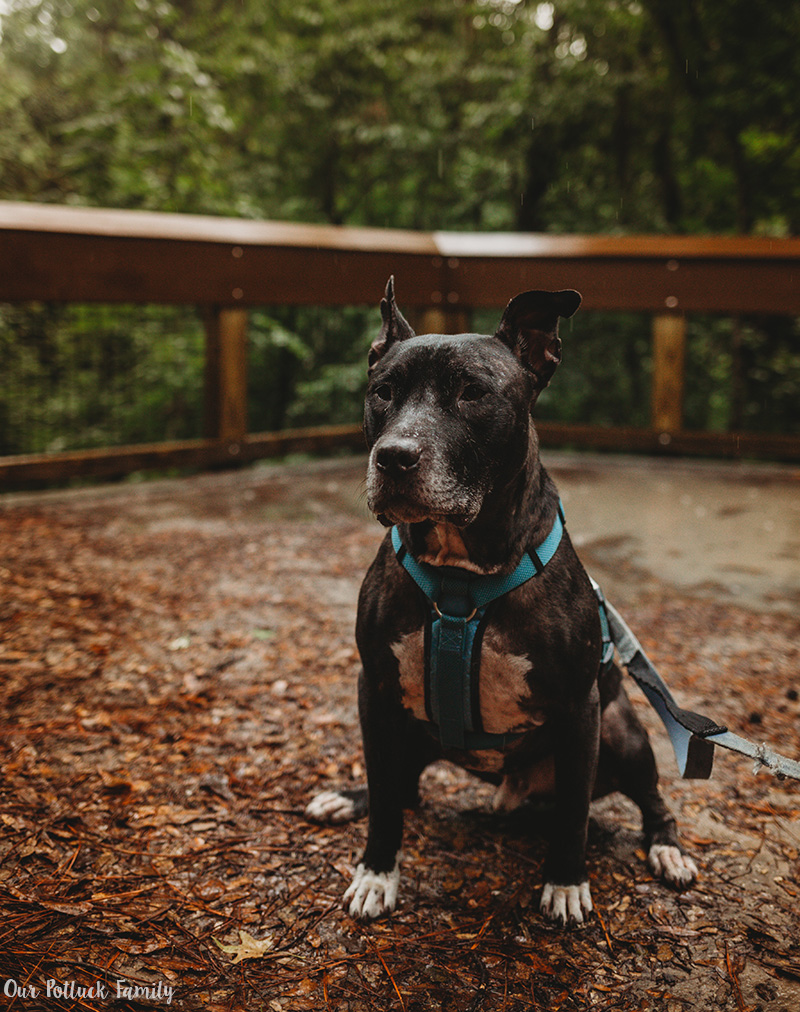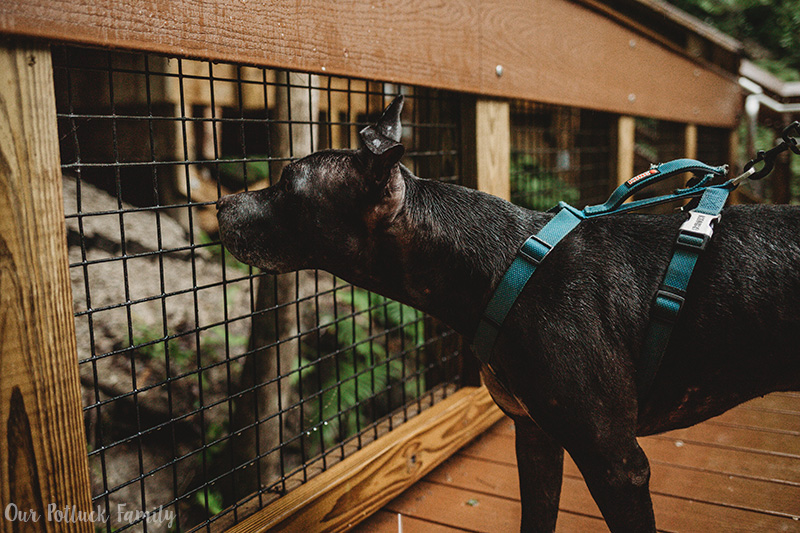 Even on days when you're struggling to get going, be bold! Get out of the house and go on an adventure with a friend or family member. I'm so glad I got to enjoy time outdoors with a great cup of coffee! Click here to learn more and find Community® Coffee 2X Caffeine in Medium and Dark Roast in a store near you.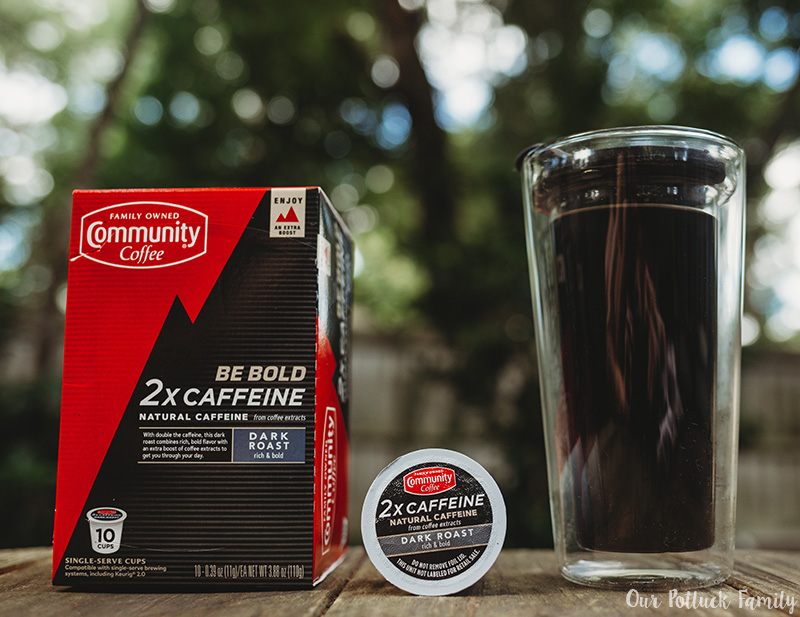 What's your favorite state park?
Pin this Devil's Millhopper Geological State Park image below + plan a trip there!