This shop has been compensated by Collective Bias, Inc. and its advertiser. All opinions are mine alone. #DeansDreamBig #CollectiveBias
These Cajun Pita Chips are great for pairing with your favorite dip!
This year, Carrie and I are really focusing on simple recipes you can prepare for your family and friends in just minutes. While we all love a great gourmet dinner in a 4-star restaurant, we don't all have time to prepare that at home. This time, I'm preparing a Cajun Pita Chips recipe. These pita chips take less than 15 minutes from start-to-finish and pair well with Dean's Dip NEW Bacon flavored dips, which means you can quickly get this game time recipe on your counter for guests to enjoy at your next homegating party!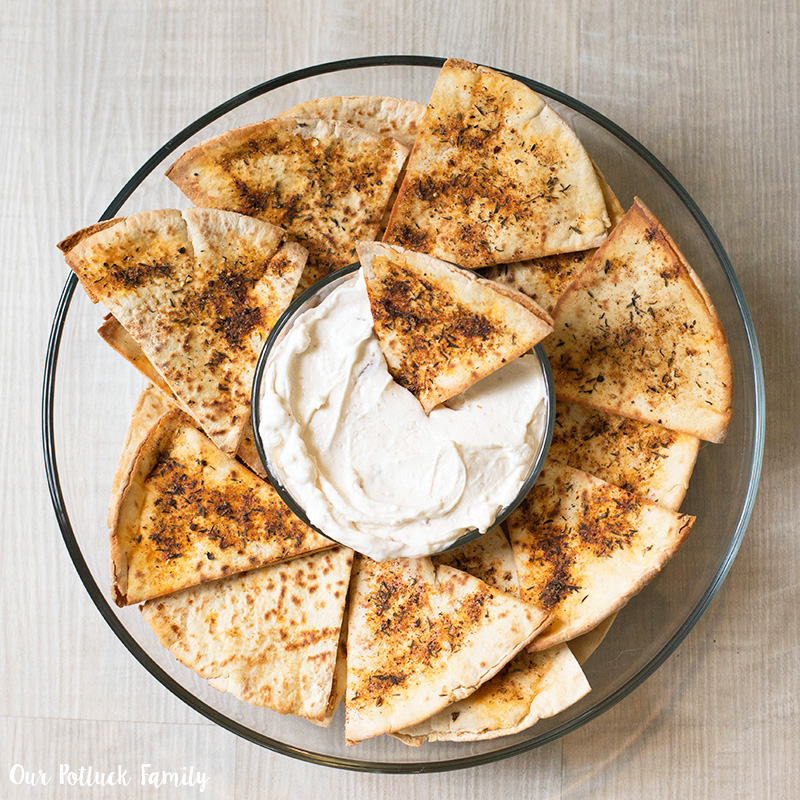 Ingredients:
4 large pita breads
Olive oil
2 T Cajun spice blend
Cajun spice blend ingredients:
2 t salt
1 t black pepper
1 t smoked paprika
1 t dried thyme
1 t garlic powder
1/2 t cayenne pepper
Directions:
Preheat your oven to 425 degrees F. Stack all four of your pita breads. I like to have a large chip so I can get a lot of dip in one bite, so I cut the pitas into 6 pieces each. Based on the size of your pitas, you may want to cut between 4 and 8 pieces from each one.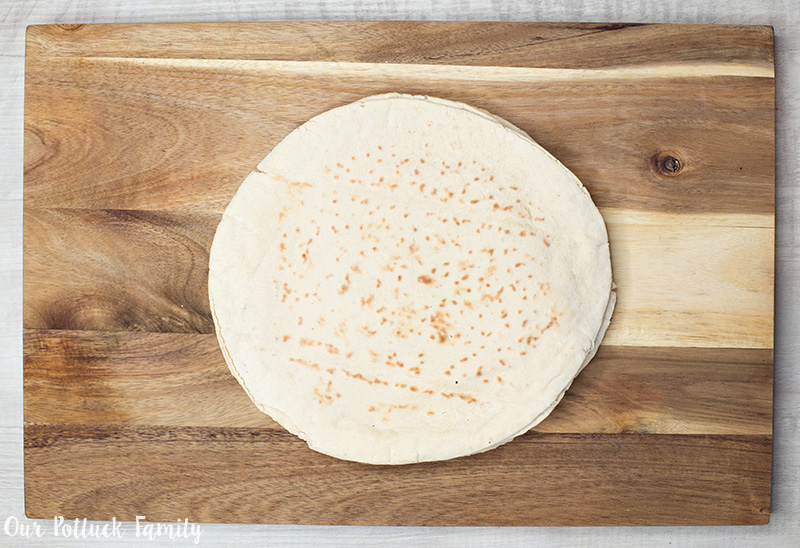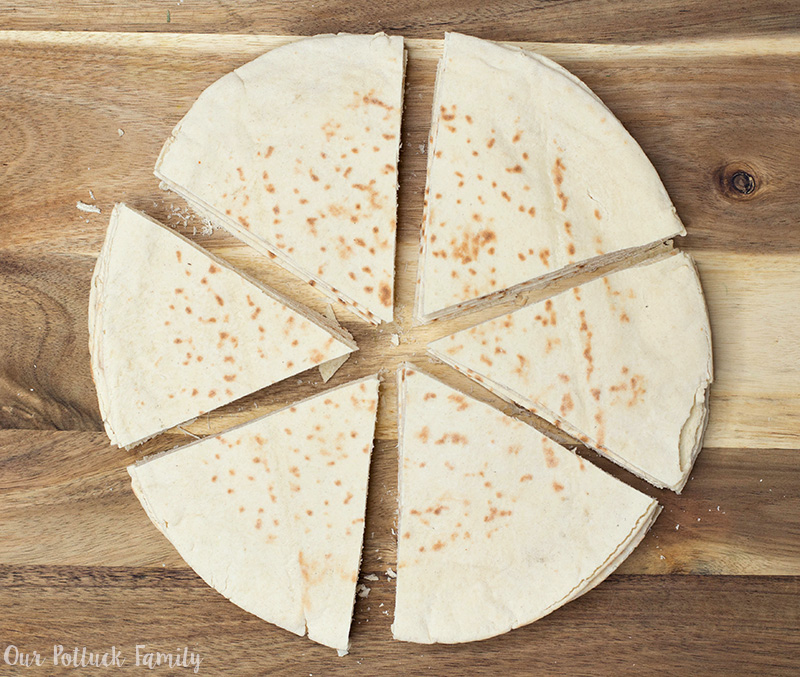 Place your pita pieces on a large cookie sheet. Make sure they are in one layer so they do not overlap at all. Brush each piece with a thin layer of olive oil. This will not only help your spice mixture to adhere, but it will also make them nice and crisp in the oven when you bake them.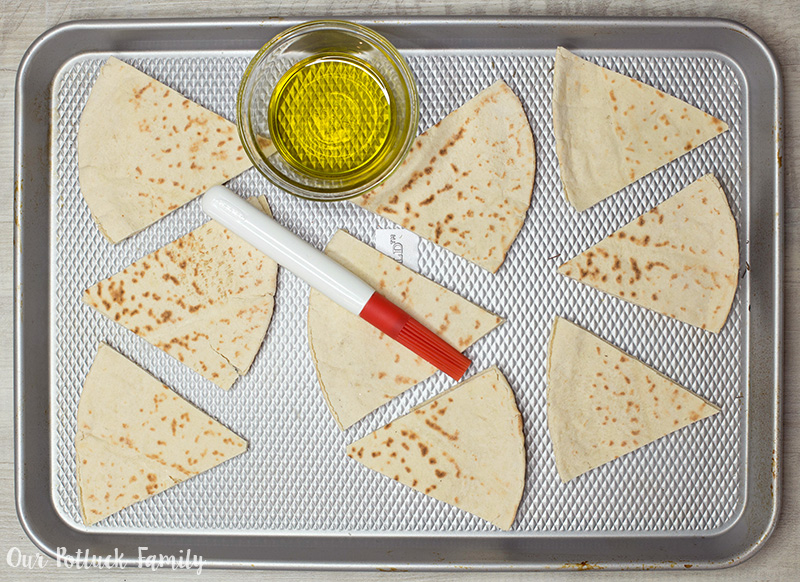 Next up, prepare your Cajun Spice Blend. This recipe makes more than you will need to prepare this Cajun Pita Chips Recipe, so it can be stored in a small spice jar with the rest of your spices. You can use it to flavor not only these chips, but also chicken, steak, fish, and even some of your favorite grilled vegetables like zucchini or eggplant. Combine the salt, black pepper, smoked paprika, dried thyme, garlic powder, and cayenne pepper in a small jar and shake until blended. If you don't like heat, just omit the cayenne, and you will still have a flavorful mixture. Sprinkle a pinch over each pita piece. Place the chips in the oven for 6 – 7 minutes until they are golden brown along the edges.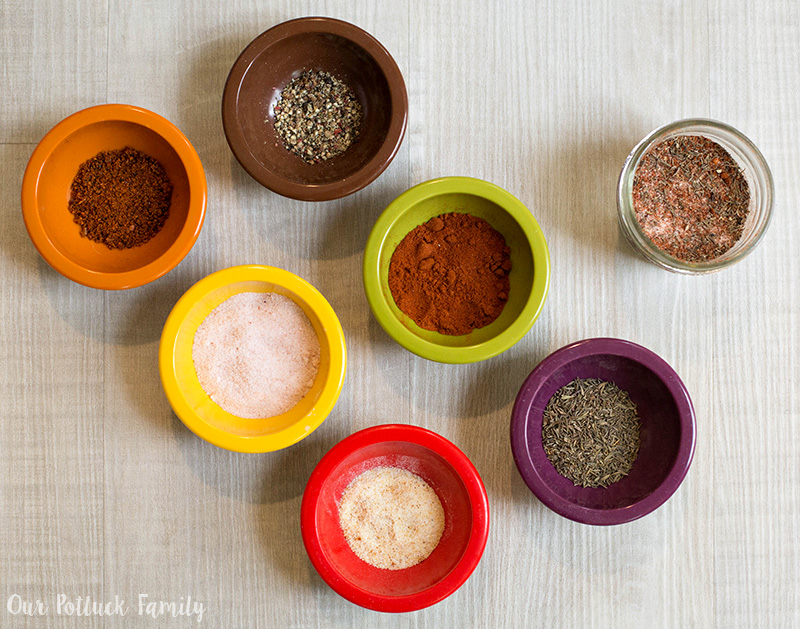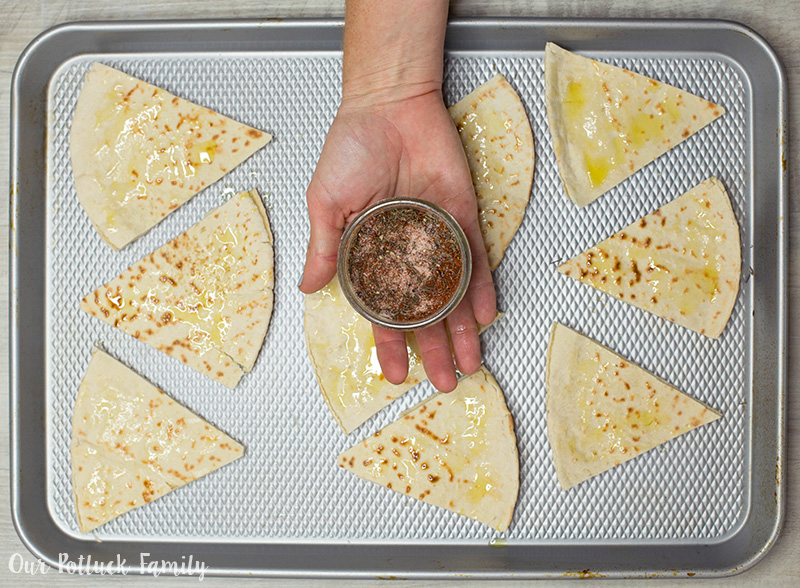 Allow your pita chips to cool completely. This is when they really start to get nice and crisp. To serve, grab a large glass bowl and a small glass bowl. Add a container of your favorite Dean's Dip – I chose Dean's French Onion with Bacon Dip because, let's face it, everything tastes better with bacon, right? These spicy, crunchy pita chips pair perfectly with the cool, creamy texture of Dean's Dips.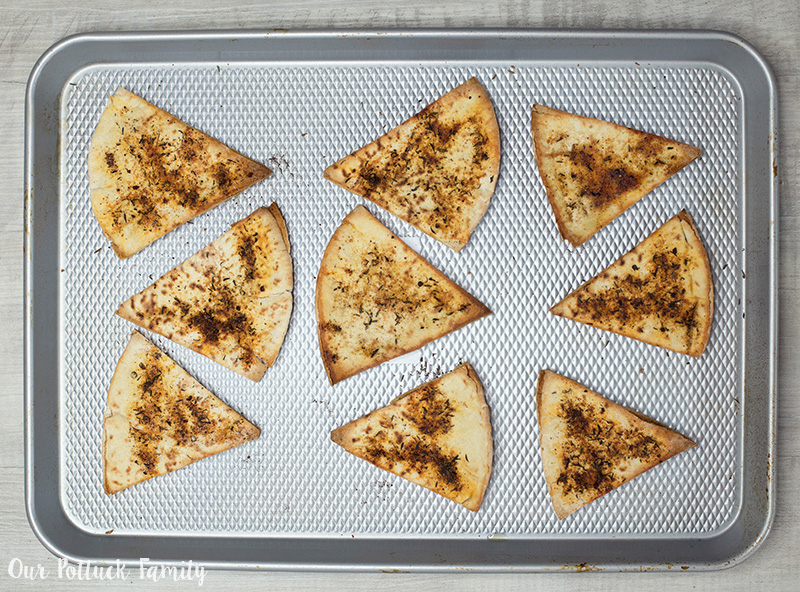 Dean's Dip NEW Bacon flavored dips are a great addition to your homegating party. Whether your celebrating at your house or at a friend's house, this Cajun Pita Chips recipe is the perfect snack for enjoying the big game.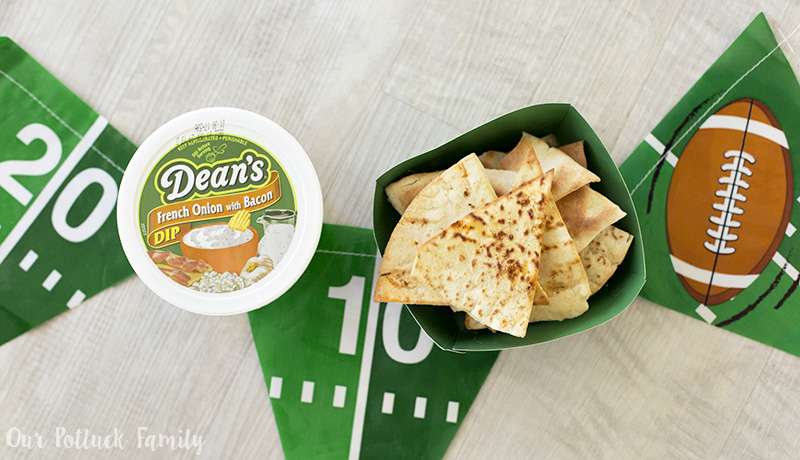 Head to your local grocery store to purchase Dean's Dips in the refrigerated dairy section, including NEW Dean's Cheddar Bacon Dip and NEW Dean's Bacon Ranch Dip. Save $0.75 off any one Dean's Dip with THIS OFFER and check out more snacking ideas for the big game!
What are your favorite simple homegating recipes?