People tell me all the time they can't cook because they don't have the right tools or the time or inspiration. In a small Econolodge motel room, I managed to find all three: tools (a plug-in electric skillet and plasticware), time (about 15 mins) and inspiration (ingredients from a local farmer's market and Trader Joe's). So here it is, my motel room pasta: Pappardelle with farm-fresh pork sausage, garlic scapes, spring onions, and goat cheese.
Here are my ingredients. I had never tried garlic scapes before, so it was exciting to try something new. And the farmer who sold me this pork sausage did just that — sold me on it — berkshire pork, deliciously-seasoned. He let me try a piece at the farmer's market. (Notice the ingredients are on the vanity counter.)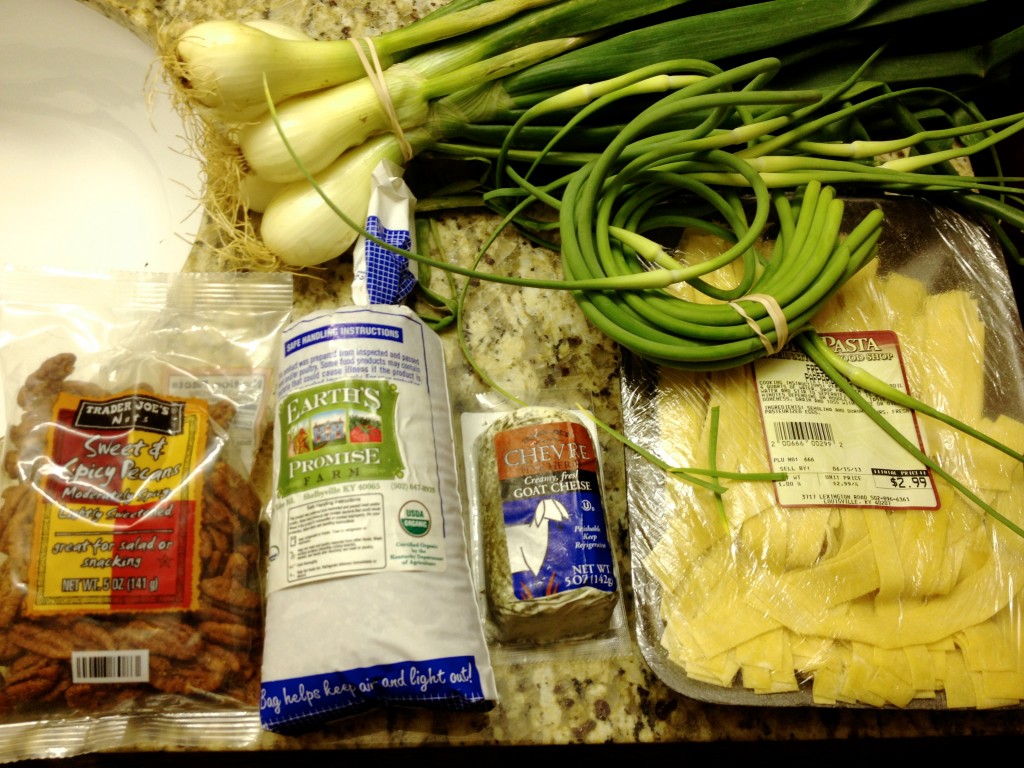 I began by boiling water in the skillet to cook the pasta.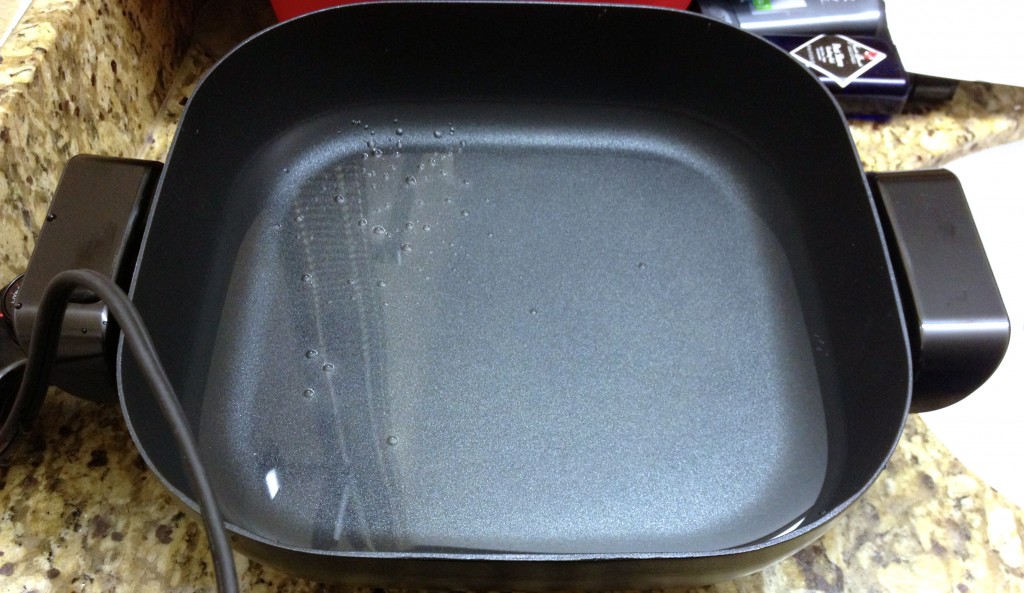 The pasta was fresh, so it cooked quickly. I drained the pasta by scooping it out with a plastic fork. I placed the cooked pasta back on the tray it came in. I reserved some of the cooking liquid to make a sauce.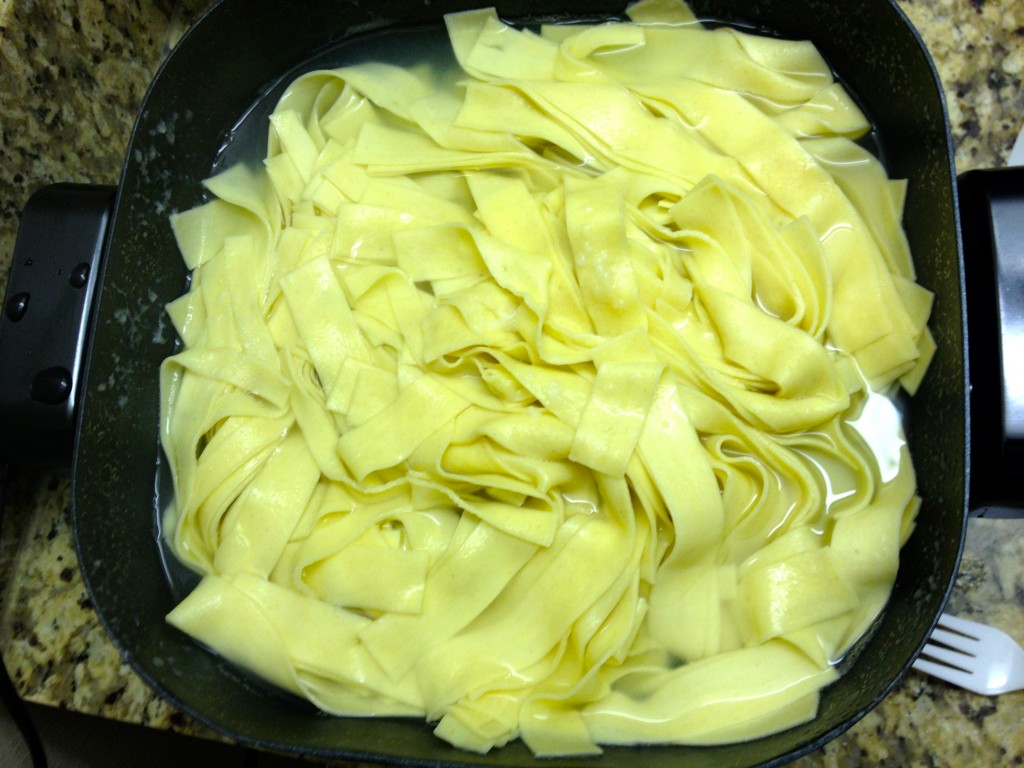 Next, I put the chopped onions and garlic scapes in the skillet with the pork (about 10 ounces).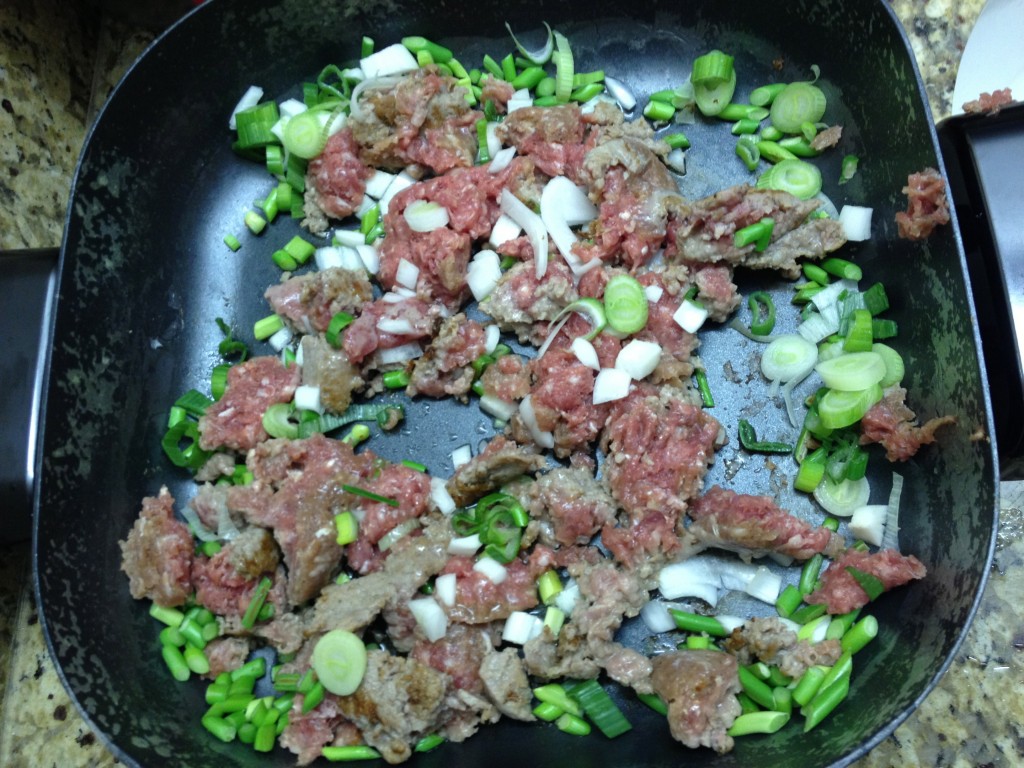 When the pork and veggies were cooked, I tossed the pappardelle in along with about 3 ounces of herbed goat cheese.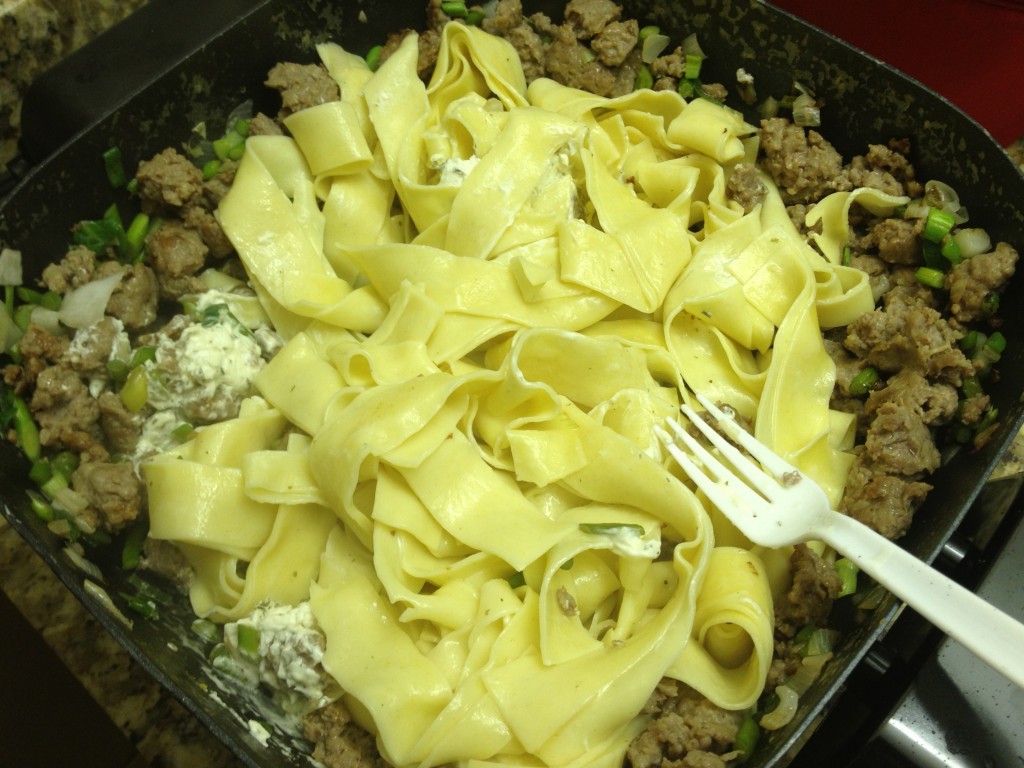 For the adult servings, I chopped some sweet & spicy pecans from Trader Joe's and sprinkled them on top for a little crunch!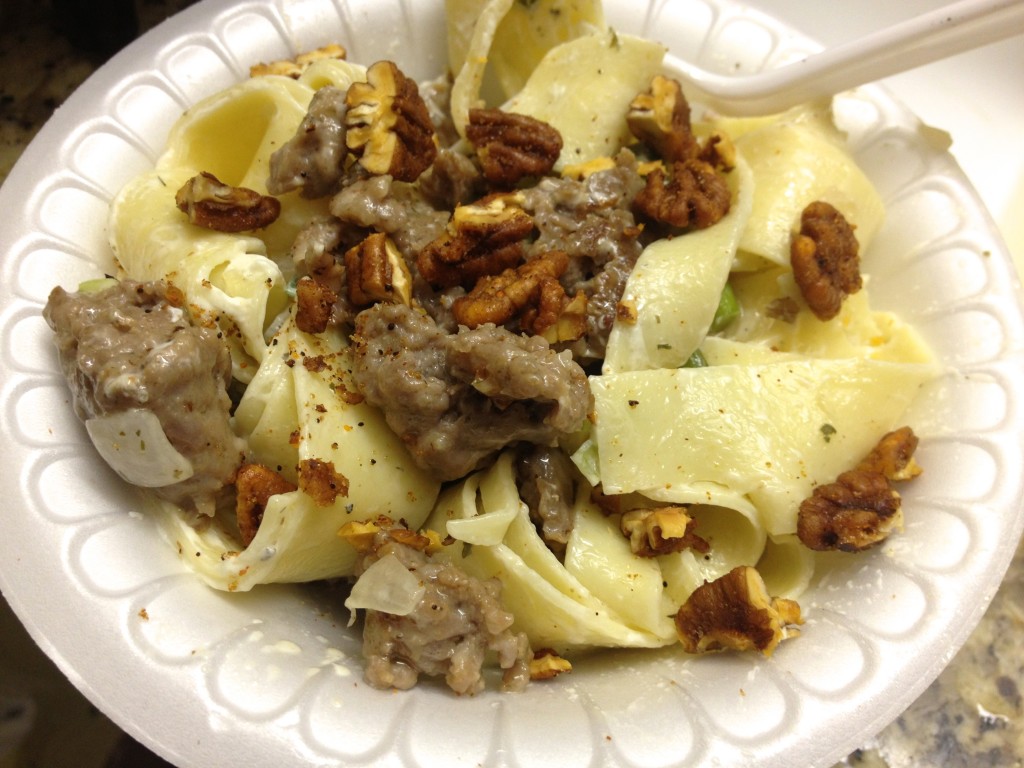 The result? Awesome! Do you ever cook on vacations? In a motel room? Campfire? Small burner?