Parenting changes so many aspects of our lives, including how we feel about our own bodies. Here's how I found my sexy again (with a little extra help).
Prior to having children, it was pretty easy to feel sexy. All my body parts were where they were supposed to be. I was able to get dressed up and go out every weekend. I could wear low-cut tops, tight jeans, short skirts, and whatever I wanted to wear without worrying about being a role model to my children. This picture is from Halloween 2008, a night of fun and debauchery! I mean, seriously… I looked hot!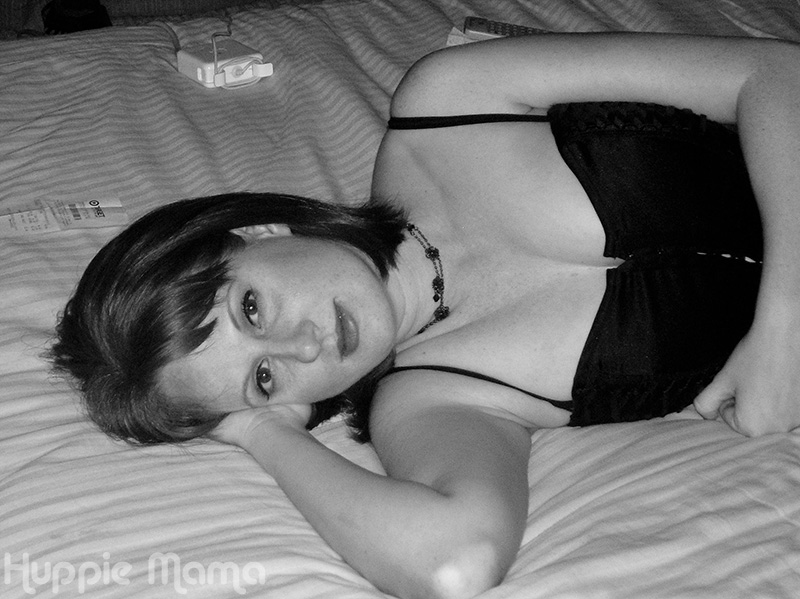 And then you have kids… and your body just isn't the same. I don't care how little weight you gain, how great your diet is, how often you work out. Your body is just different. Your skin is looser, you may have stretch marks, things are saggier. And more than that, it takes time to emotionally adjust to this new body. I was always about a size 6, and after giving birth to my daughter, I was a size 12. I had to shop for new clothing, learn what styles flattered my figure, and accept my new body.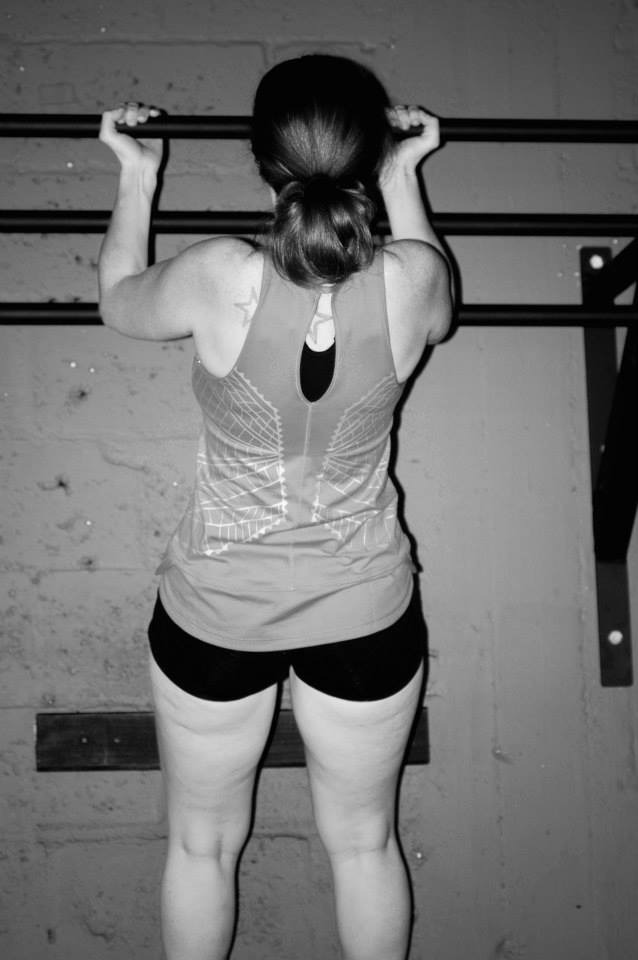 But you know what? Regardless of all that, I feel pretty darn good in my skin! And it's not because of my size … It's because I've learned to be confident. I spent most of my life battling some serious self-esteem issues. I had to teach myself how to love being me!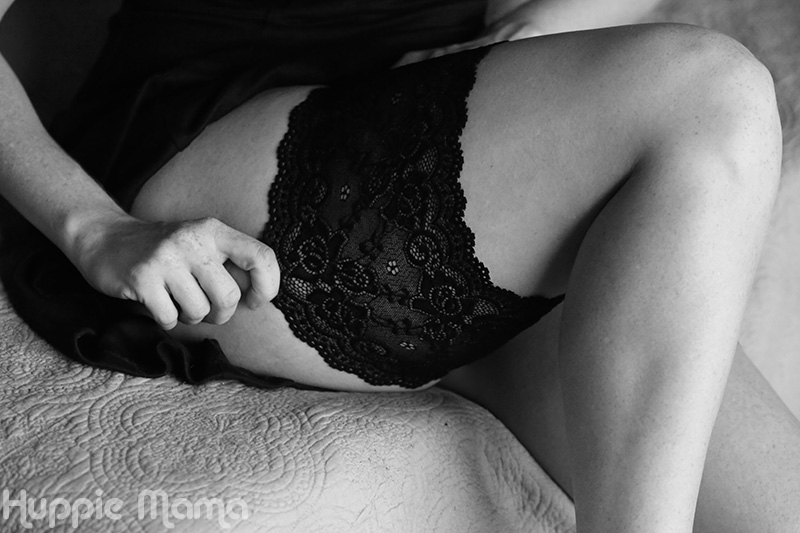 What I love about my body is that I am thin, but I still have curves. I was blessed with a tiny waist, but much larger hips and thighs. And I think that's pretty awesome! Cellulite and all! (Notice I did not edit out the obvious thigh cellulite.)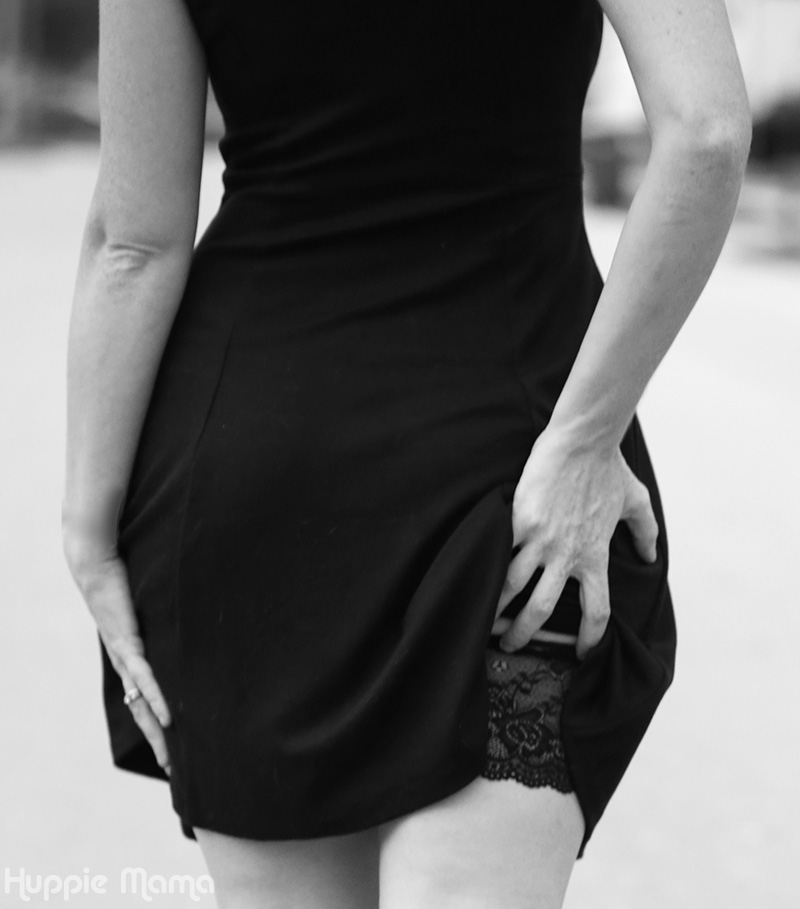 My family jokes that they are "Jewish thighs" as my mom and sister have them, too. Regardless of what size I am, size 2 or size 12, my thighs never gap. They always rub together.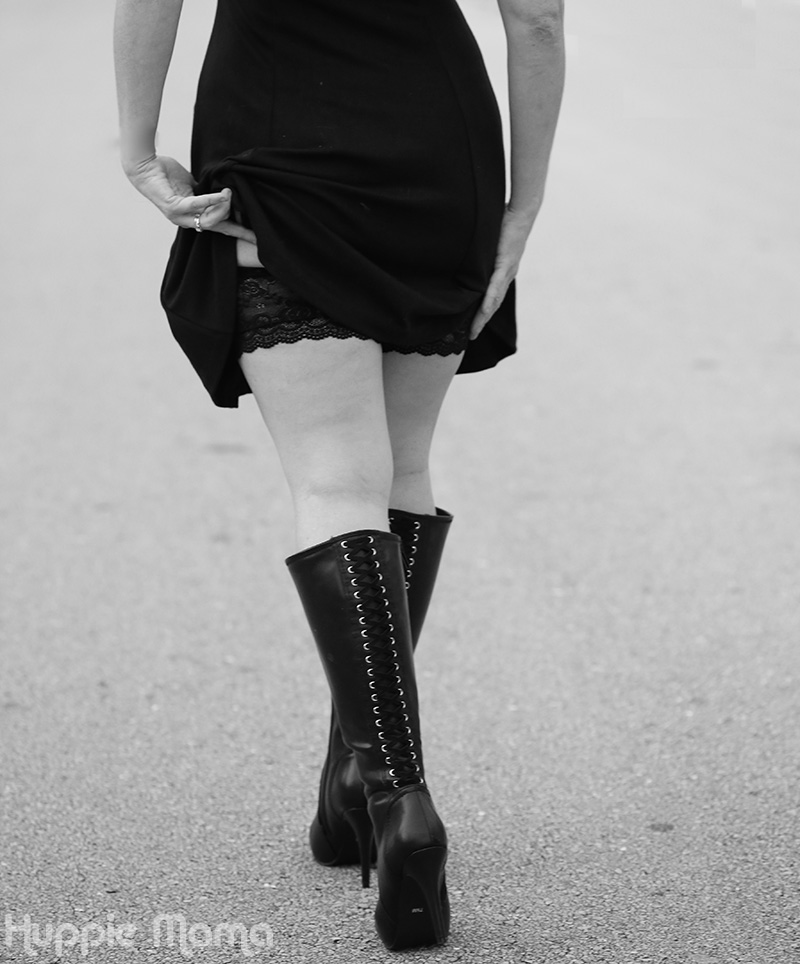 And when my thighs rub, especially while I was pregnant and wearing sundresses daily to not sweat endlessly, they chafe. The solution? Bandelettes®! Bandelettes® are lace thigh bands, designed to provide comfort while being fashionable and sexy. The non-slip silicone inside holds bands in place without moving and slipping. Bandelettes® are available in 6 different sizes, whether you are a size 2 or a size 20. To find the appropriate-sized Bandelettes®, measure the upper, wider portion of your thighs while in a standing position. They are available in a variety of patterns and colors, so you can pick your favorite styles.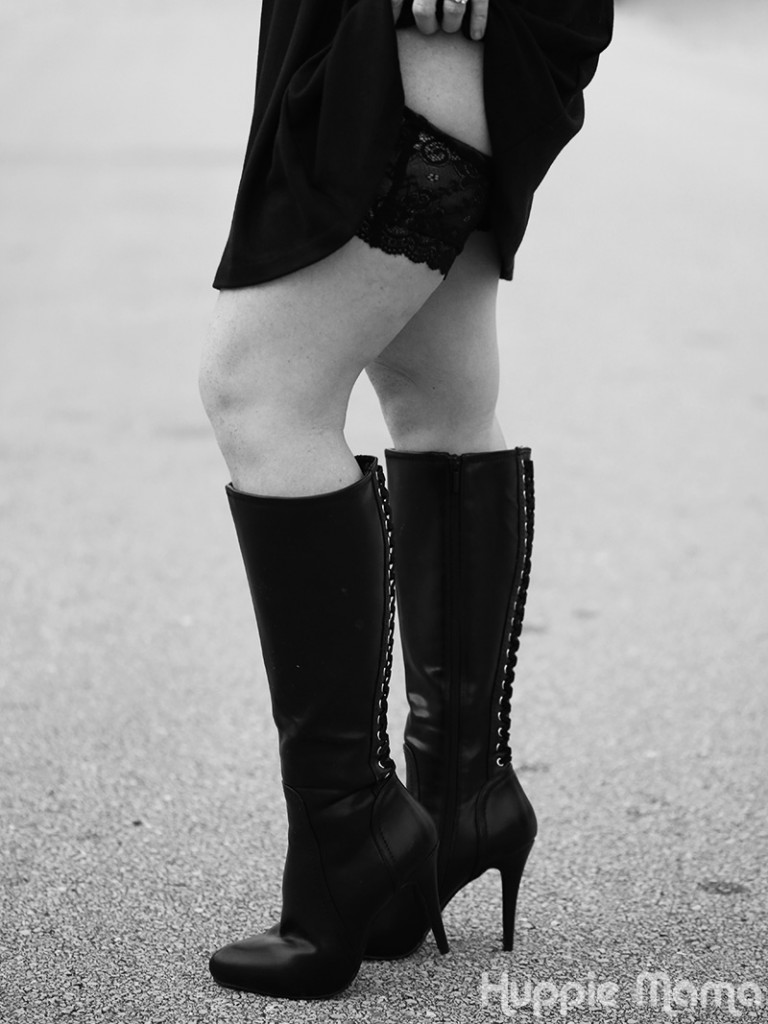 Being a parent and working full-time can take a lot out of me, but finding my sexy makes me a better partner to my husband and a better woman to myself. Here are a few pointers for finding your sexy:
Don't shy away from the camera. Take fun pictures of yourself and allow your partner to photograph you, too. (Thanks for taking these pictures, Richard!)
Find a few items of clothing that you can wear confidently. You may want to wear them daily or save them for special date nights. Do what makes you feel good!
Take care of your body through a healthy diet and exercise. Maintain a size that makes you feel confident.
Talk openly about any issues you may have regarding your body with your partner or any members of your support system. They are there to listen because they love you.
Find new reasons each day to love yourself physically and emotionally.
How do you find your sexy?
BUY IT! Bandelettes® retail for $15.99, but if you order before March 31st, you can receive 15% off a purchase with this coupon code: SWAY.
This is a sponsored post written by me on behalf of Bandelettes®.