This post has been compensated by Collective Bias, Inc. and its advertiser. All opinions are mine alone. This post was sponsored by Starbucks as part of an Influencer Activation. I received compensation and complimentary products to facilitate my review. #StarbucksCaffeLatte #MyStarbucksatHome #CollectiveBias
I have been a teacher since 2003. I began my career in a special education school, taught high school English for almost 12 years, and I now work for the school district as a curriculum facilitator. Teachers sometimes receive gifts from students during the holidays or Teacher Appreciation Week, but what else can we do to support the educators who work endlessly to help our children five days a week, ten months out of the year? Give them 'Thank You' gifts throughout the year, like this Fall Teacher Survival Kit.
My wife helped me put together this Teacher Survival Kit, filled with what she has told me are very trendy teacher supplies and new Starbucks® Caffè Latte K-Cup® pods. Let's start with the teacher supplies. Apparently gold is the the color this year, so I picked up a few supplies that would be perfect for my children's teachers: paperclips, a stapler, scissors, metallic permanent markers, and pencils.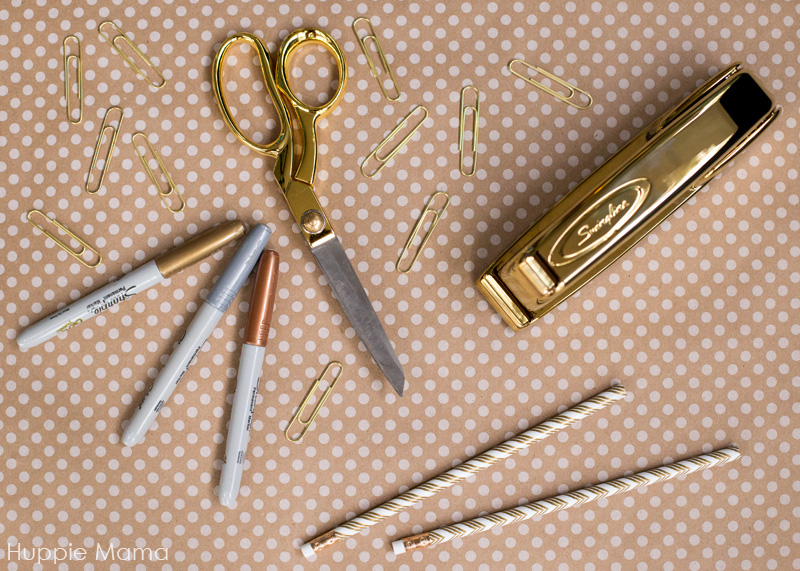 Next, I added the new Starbucks® Caffè Latte K-Cup® pods, a Starbucks® coffee mug, and gold spoon (to match the gold teaching supplies). These new products are made from milk, with no artificial flavors, and they come in 3 great Starbucks® signature flavors (Caramel, Mocha, and Vanilla) and 2 beloved Starbucks® seasonal flavors (Pumpkin Spice and Peppermint Mocha, available for a limited time).
There is a two-step process to make these drinks, so each serving actually contains two separate packages. Step 1 is a flavor packet and Step 2 is a Starbucks® Caffe Blend K-Cup® pod. I placed three Step 1 packets into one mason jar, three Step 2 K-Cup® pods into a second mason jar, and I labeled each jar "Step One" and "Step Two".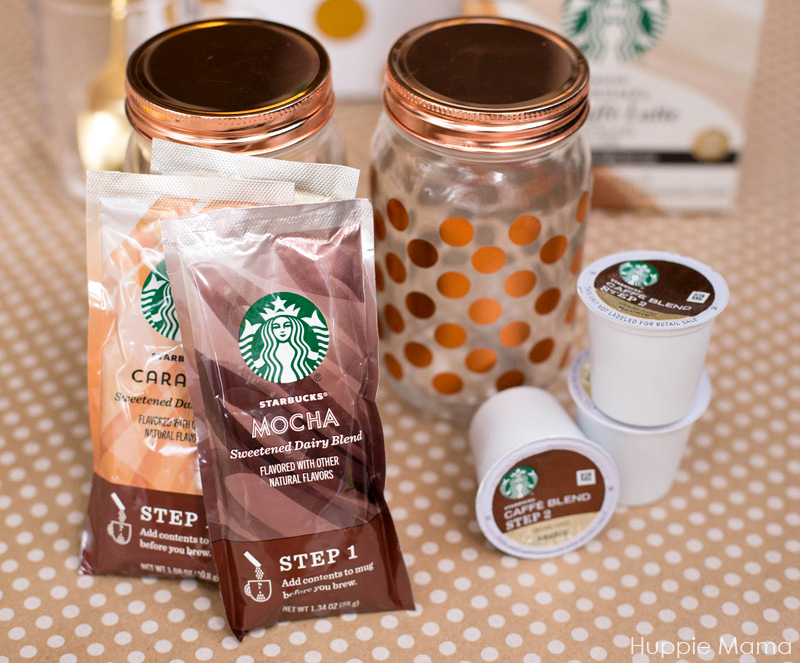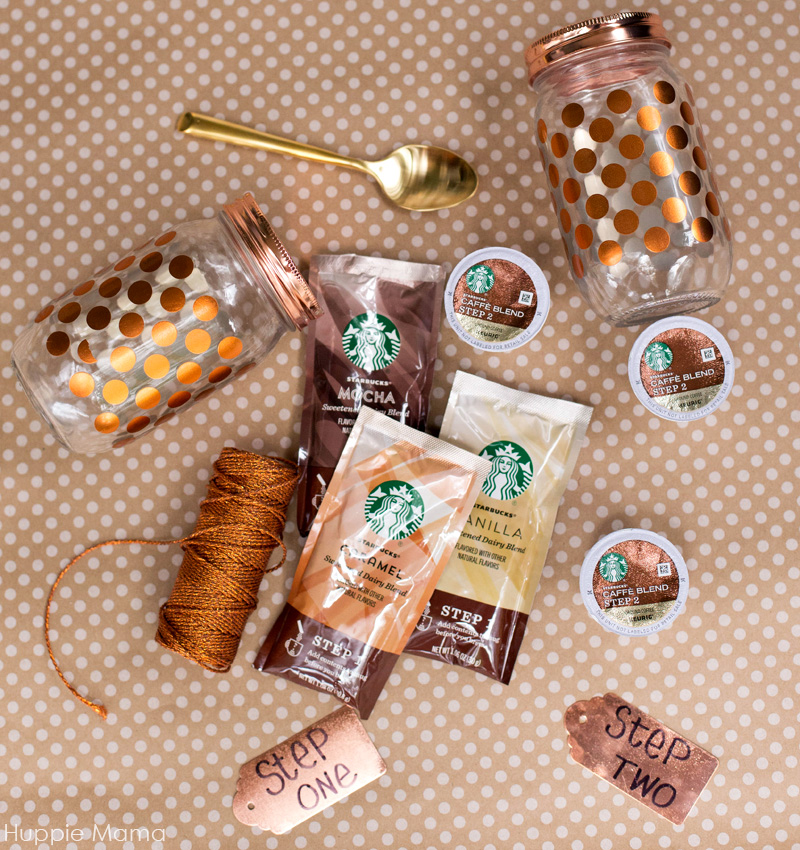 I attached the metallic labels using copper-colored twine. The great thing about these copper mason jars and labels is that they can both be repurposed. Teachers can store rubber bands, paperclips, staples, etc. inside of them. Because my handwriting is borderline illegible, I had Carrie write up the tags. I'm sure the recipients will never figure that out.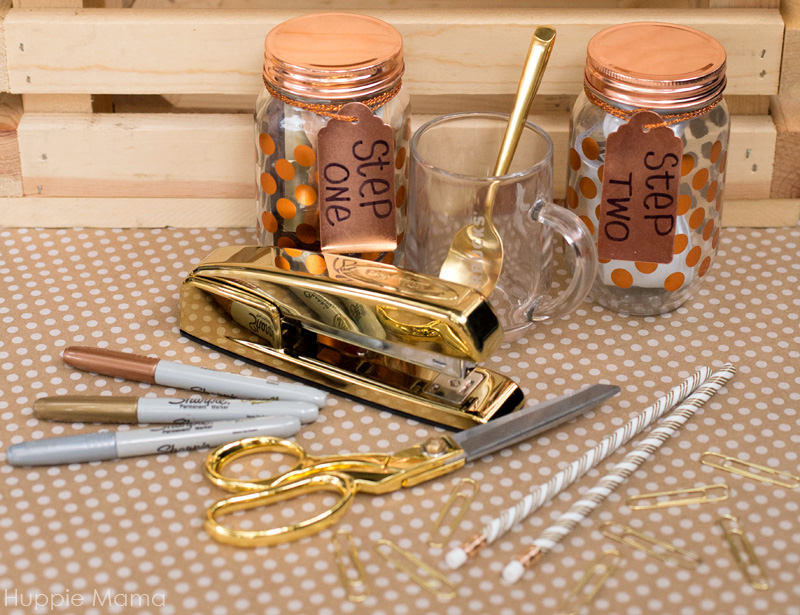 I placed all the items in a gold spotted box, and the gift was ready to go. But first, I need to show all of you how to prepare the Starbucks® Caffe Blend K-Cup® pods at home in your Keurig® brewer. Begin by pouring the Step 1 flavor packet into your coffee mug.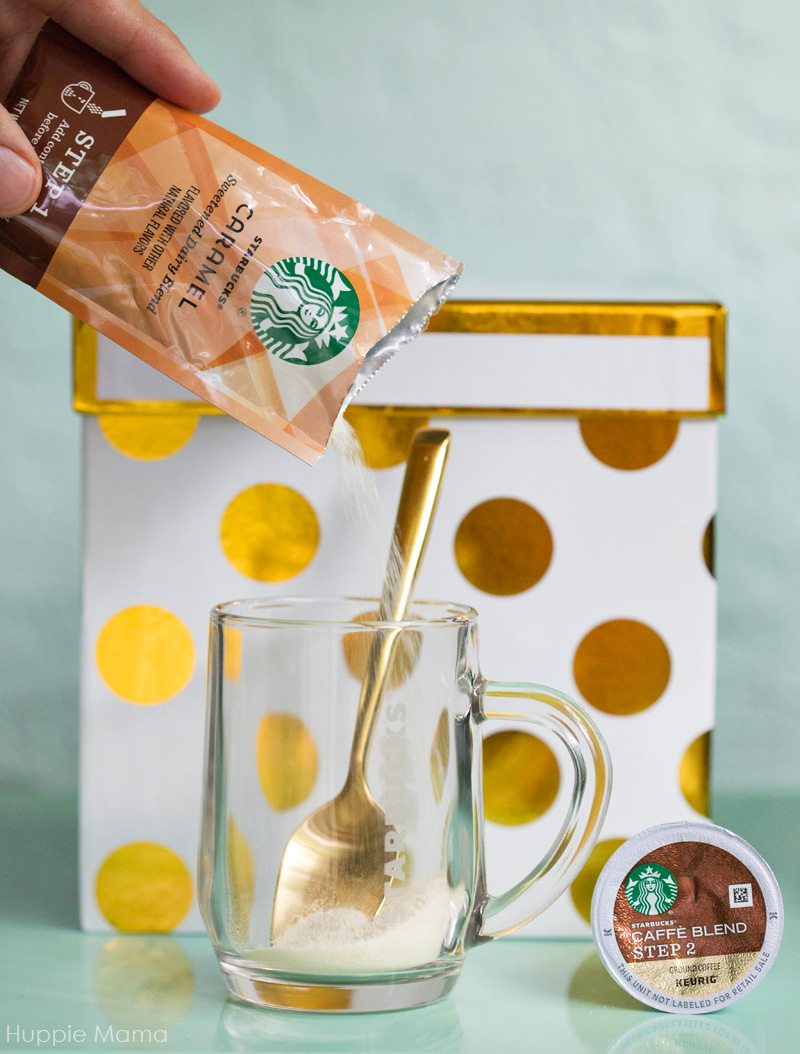 Place the Starbucks® Caffe Blend K-Cup® pod in your Keurig® brewer. Press down the lever to secure the pod in place and preheat the brewer.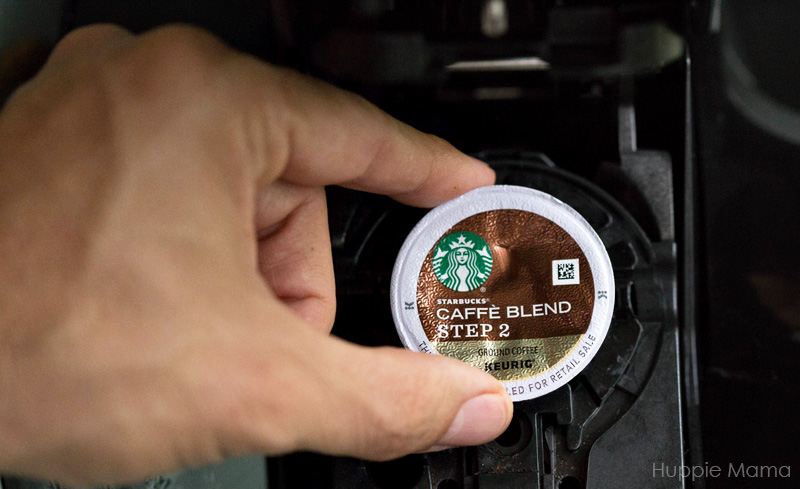 Place your mug with the chosen flavor under the brewer. When preheated, your Keurig® brewer will say "ready" and you can press the button.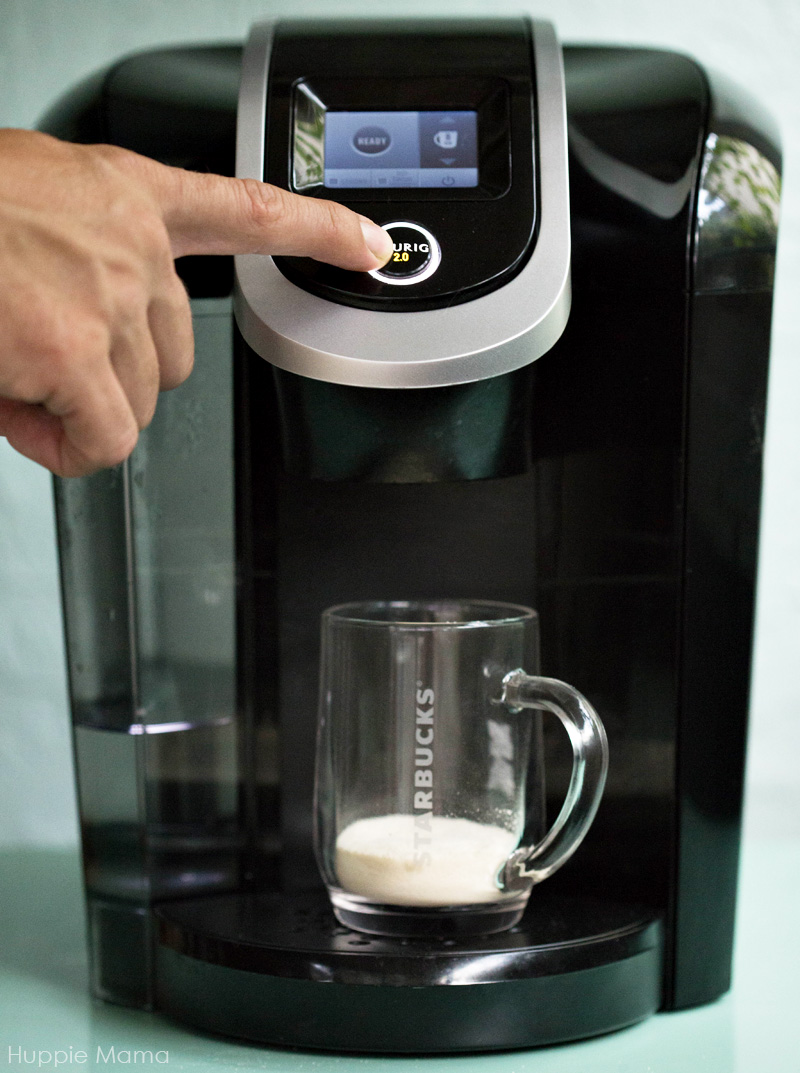 When the coffee is done brewing, stir the contents of your mug and serve. Want to grab some of these for yourself or a special teacher in your life?  Starbucks® Caffè Latte K-Cup® Pods are available nation-wide at your local grocery store.
How do you celebrate the special teachers in your life year-round?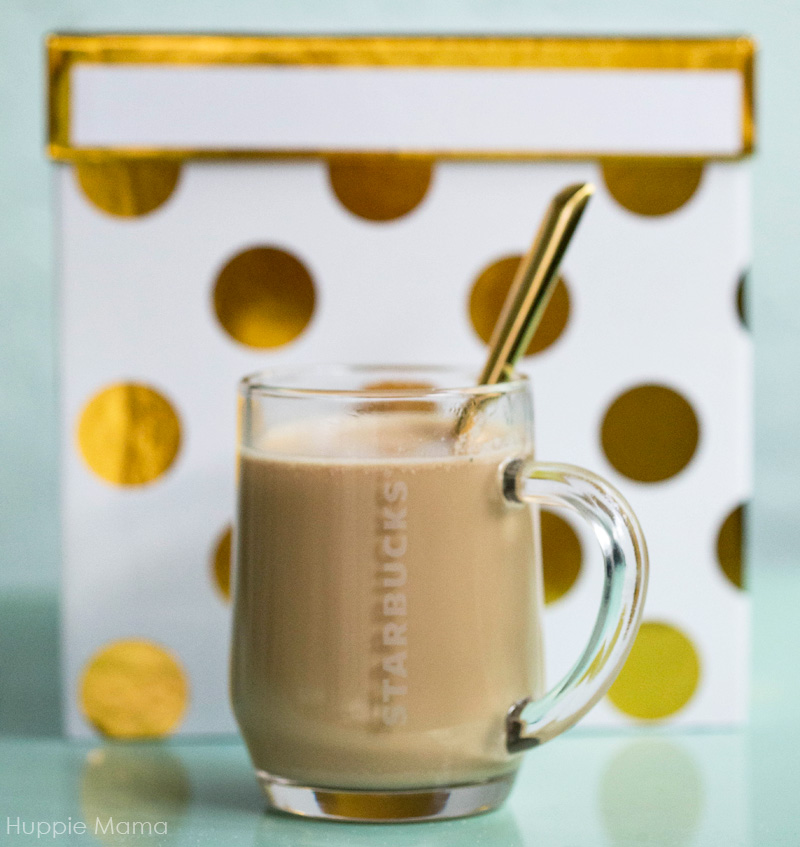 2016 Starbucks® Corporation. All rights reserved. Keurig, Keurig HOT, K-Cup and the K logo are trademarks of Keurig Green Mountain, Inc., used with permission.