This post was sponsored by Nature Made® as a part of an Ambassador Program for Influence Central.
Wellness is about balance – exercise, clean diet, feeling productive, allowing time to relax, and taking a variety of vitamins/supplements from Nature Made® to reach my health-related goals. As a family, we live an active lifestyle. Richard and I both set aside several hours a week to go to the gym to get in a great workout, but I know for some families, that just isn't possible. I hear a lot of people say "I just don't have time to exercise" or "I can't afford to exercise" because they picture these child-free, highly-structured, instructor-led activities in one specific setting, but there are so many other ways to enjoy physical activities…with your kids! Here are tips from our kid's pediatric center to enjoy time together as a family while remaining active.
5 WAYS TO EXERCISE WITH KIDS
Head to a zoo or children's museum. Exploring a zoo or children's museum is a great way to get in movement while having fun with your children. This summer we visited the Museum of Life and Science in Durham, North Carolina. It has an amazing outdoor area that takes hours to explore, with large-scale dinosaurs statues, live animal exhibits, a farm, a butterfly garden, treehouses, a creek, and more. It gave us so much time to get in a variety of different physical activities as we explored the entire museum. Zoos are also a great way to get in a great walk while staying actively engaged in learning. My children love going to the zoo to see new animals! I do, too.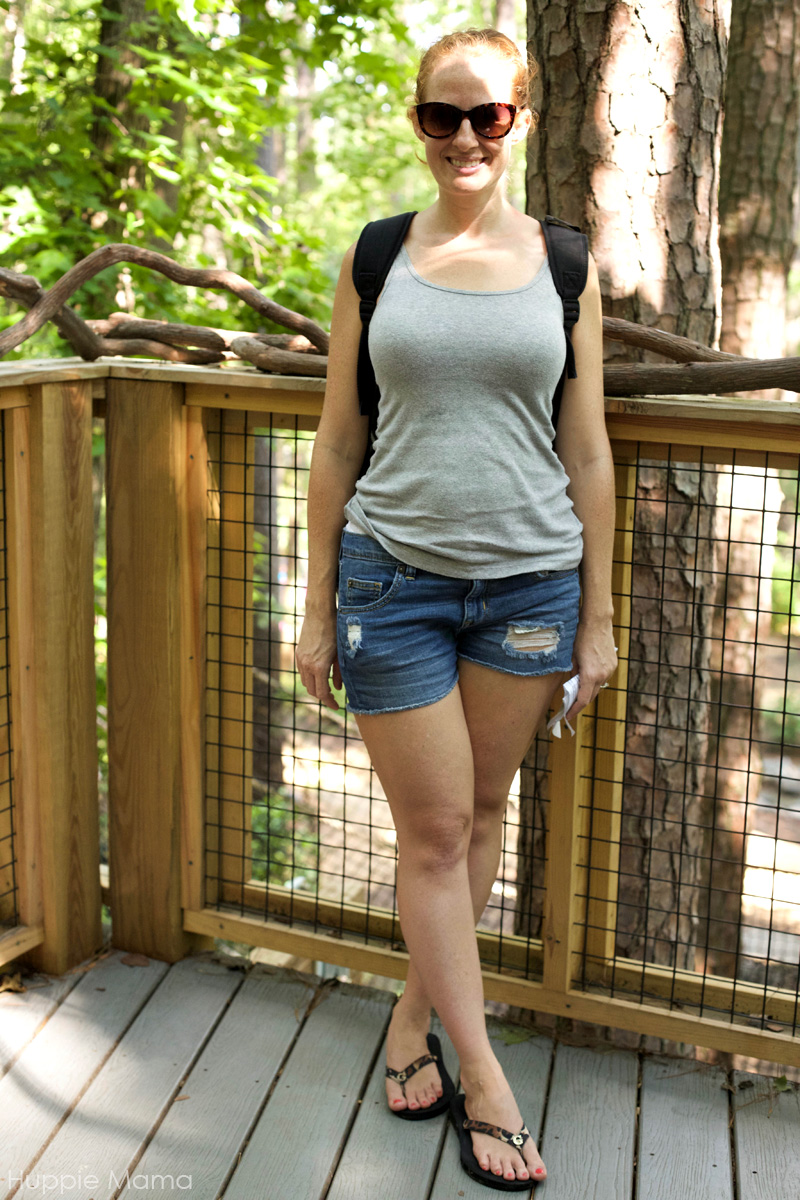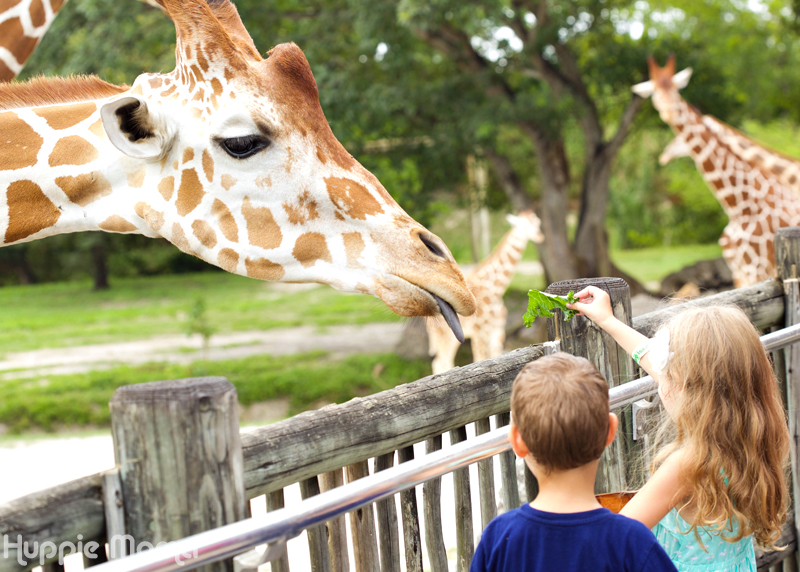 Go on a nature walk. I'm generally not a fan of just walking or running around my own neighborhood, but I do love a good nature walk, especially in a new setting. This is an opportunity to see beautiful flowers, interesting old trees, and all different types of animals. For a bonus, grab your camera and capture magical images, like the one below of a butterfly that landed on Lydia's shirt!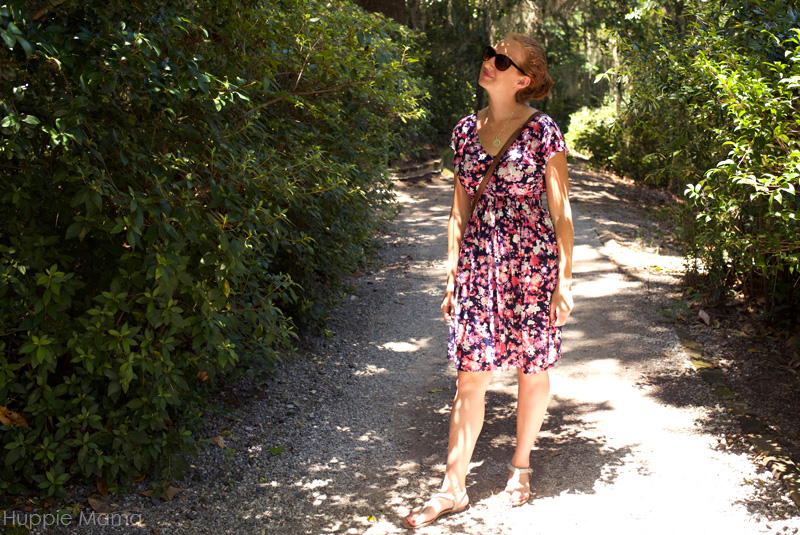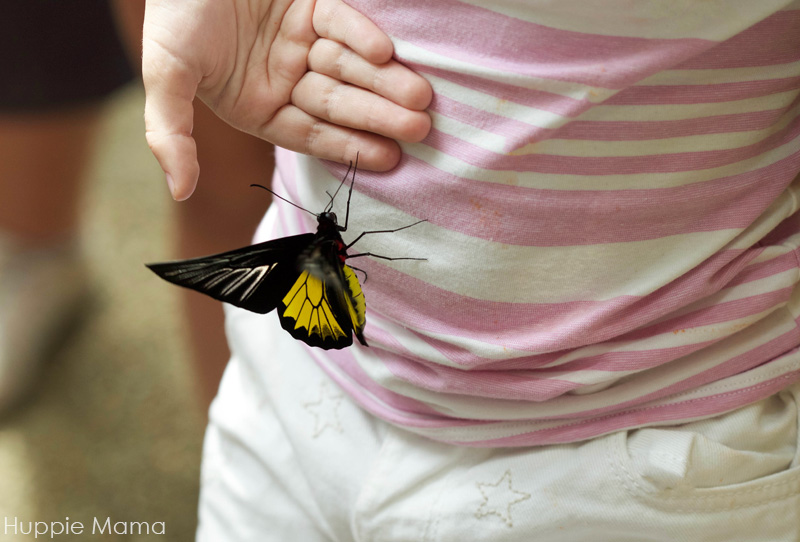 Enjoy playground fun. Playgrounds aren't just for children. Moms and dads can have tons of fun on playgrounds, too. Go down slides, swing on the monkey bars, climb up tall structures, and run around with the kids. You can assist your children in learning new playground skills and teach them new games, all while burning off some calories.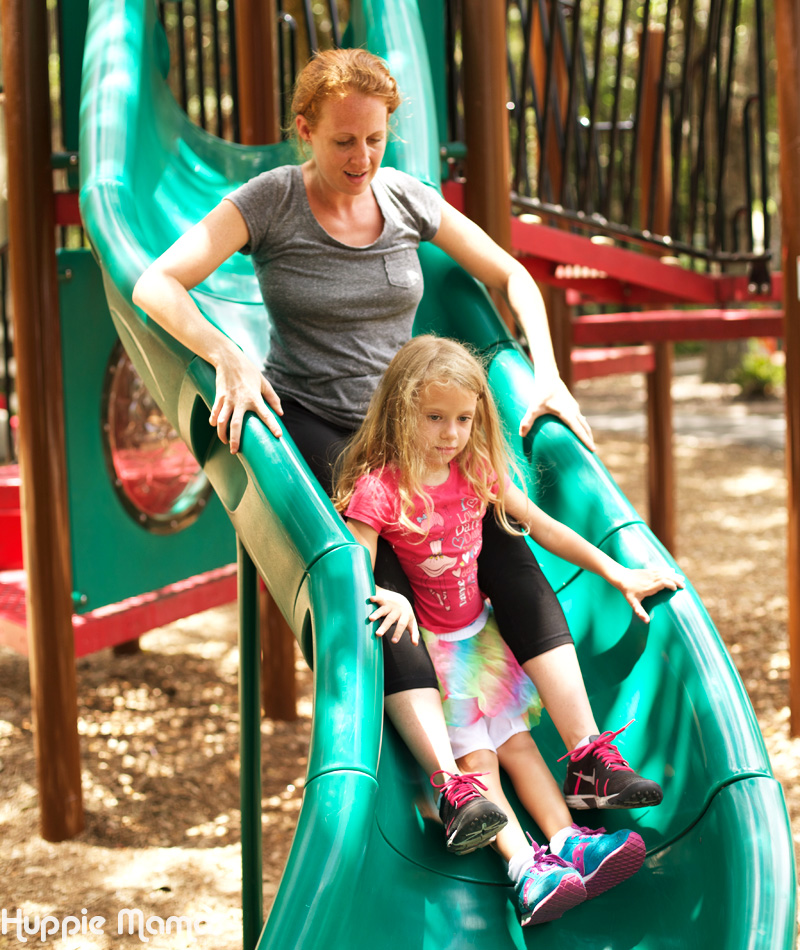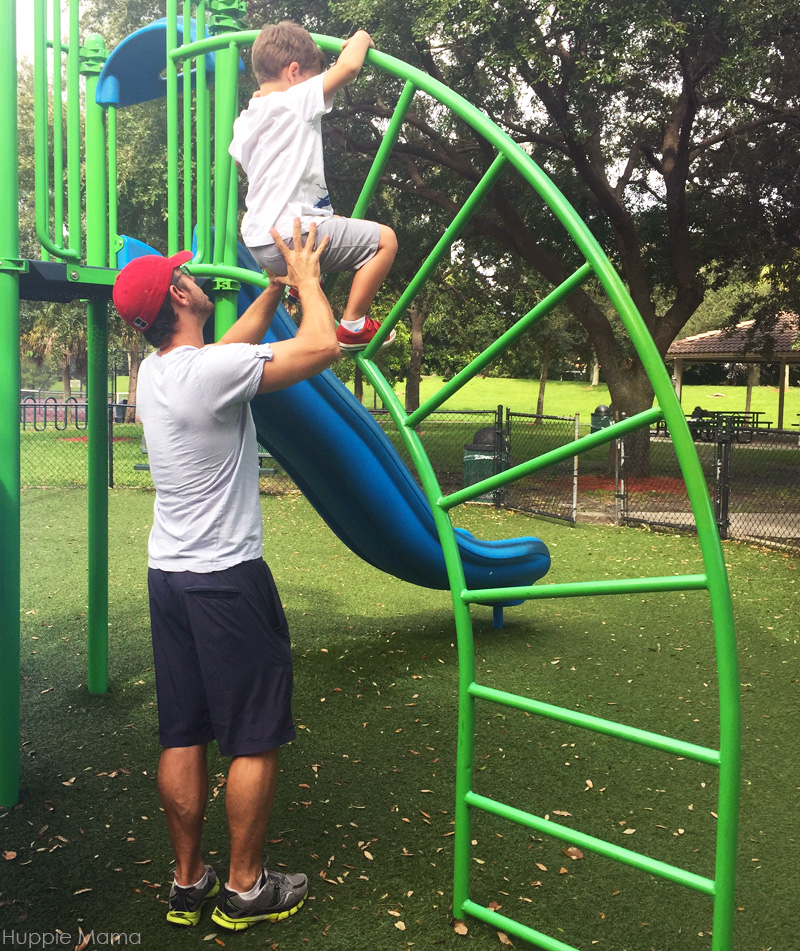 Visit the beach. If you live or vacation anywhere near the coast, a beach is the perfect way to get in some physical activity while enjoying time with family. Digging holes, building sand castles, running in the sand, and playing soccer or volleyball are all wonderful ways to enjoy time with your kids while getting in a great workout.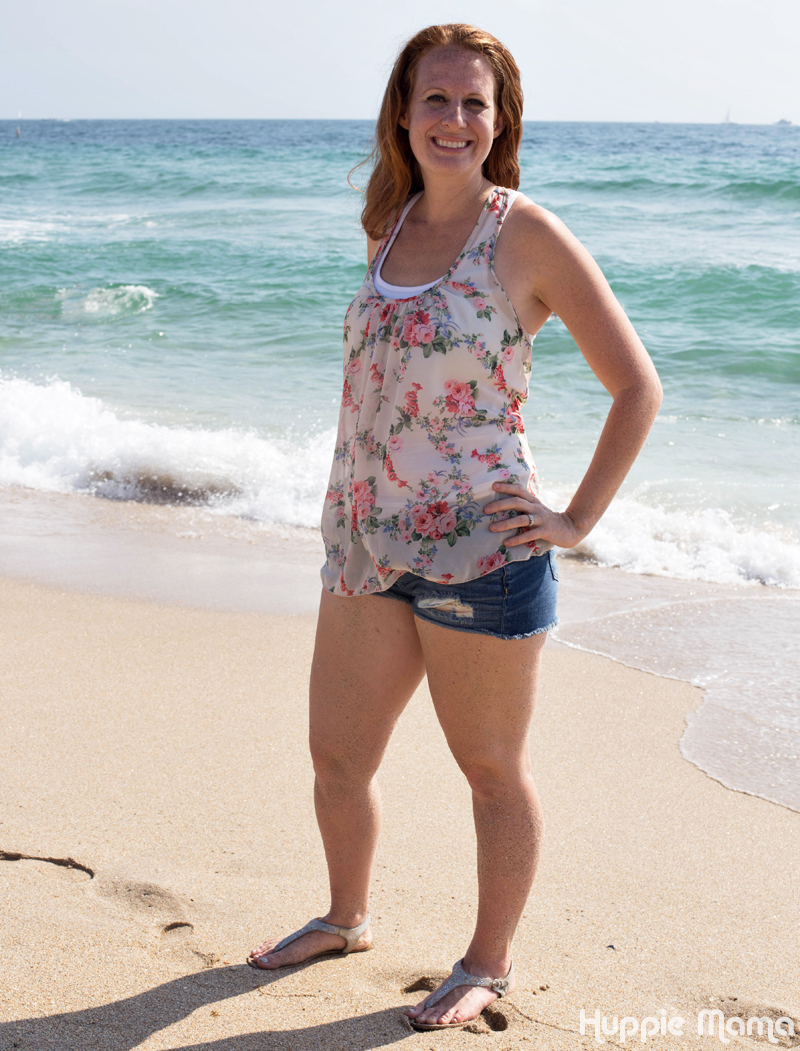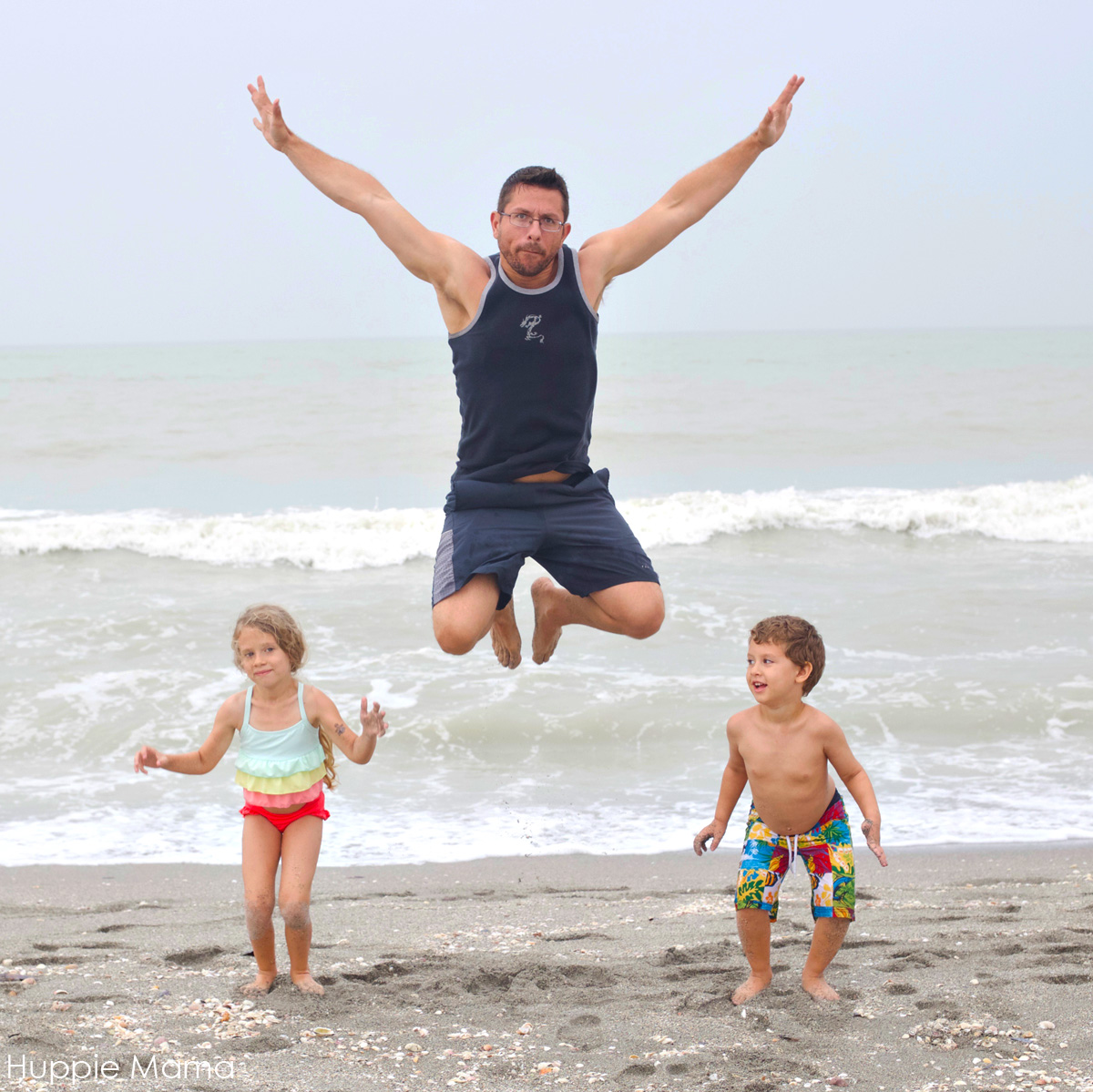 Get a gym workout at home. With just some simple equipment, you can get in a great gym workout in the comfort of your own backyard. A few things you may need include:
Dumbbells of different weights (5, 10, 15, 20, 25 pounds)
Jumprope
Yoga mat
Weighted balls
Large yoga ball
My daughter loves to exercise with me. She tries to do the different stretches, imitates me as I lift weights, and encourages me to do a great job. I feel very motivated to stay active to be a role model to my children!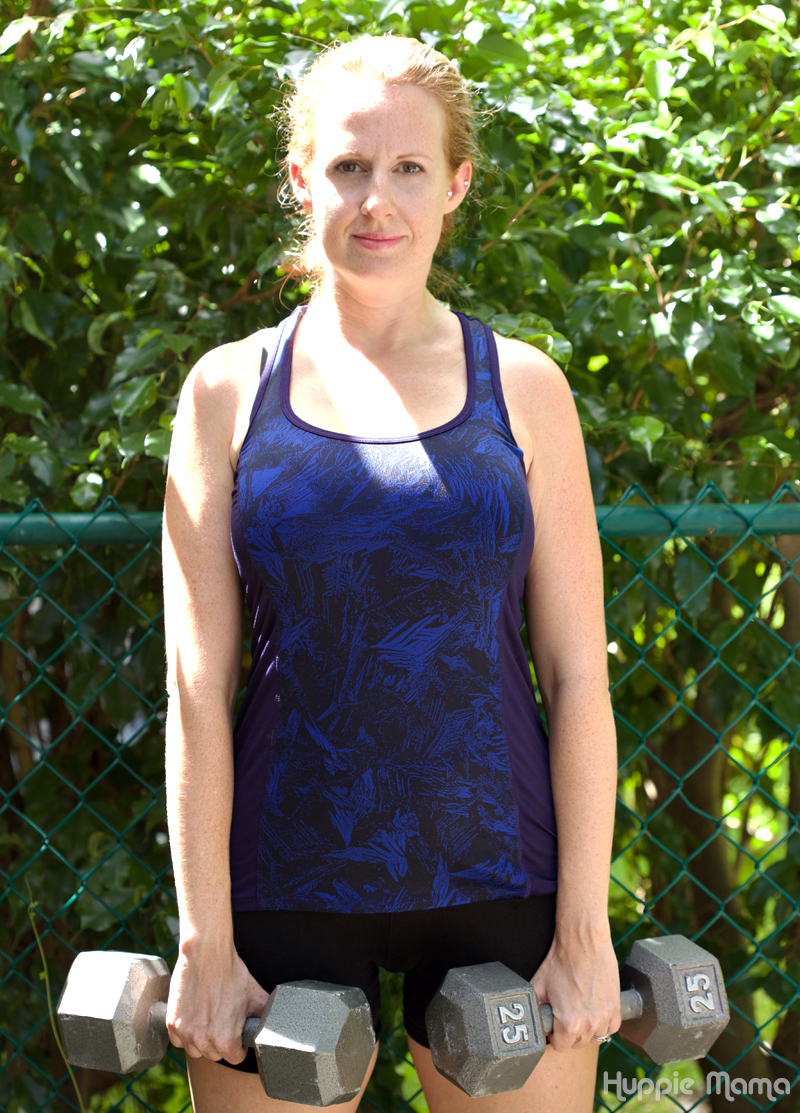 Now that it's mid-October, even if you live in a very warm climate like I do in South Florida, you can start to enjoy time spent outdoors. But physical activity isn't the only key to wellness. Richard and I also try to eat well and take vitamins/supplements as needed. Nature Made® Advanced Dual Action Probiotic has been clinically studied and provides dual support to both your small and large intestine for comprehensive coverage to help support digestive balance and healthy gut flora.†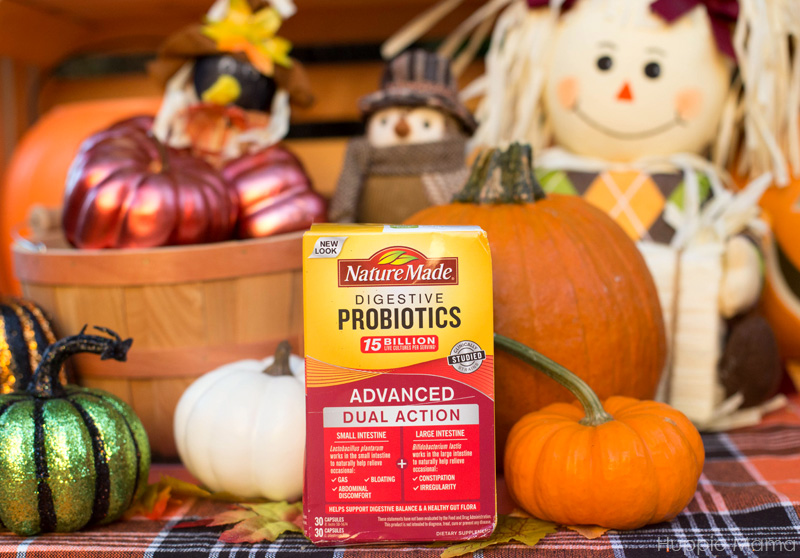 Nature Made® is the #1 Pharmacist Recommended brand for many key dietary supplement categories.* Nature Made® has a variety of vitamins, minerals and supplements (VMS) to help support nutritional gaps with your health goals in mind ranging from Digestive Support, Heart Health & Function, Energy Metabolism, Women's Health and much more, and with everyday low prices at Walmart, there's no reason to wait for a sale to stock up. Visit the pharmacy section of the store to find the products to meet your body's health needs.
Join the Nature Made®Healthy Habit Builder program where you can get motivation and tips around your specific health goals. Enter to win one of sixty $50 Walmart gift cards by taking part in the sweepstakes on the site (no purchase necessary).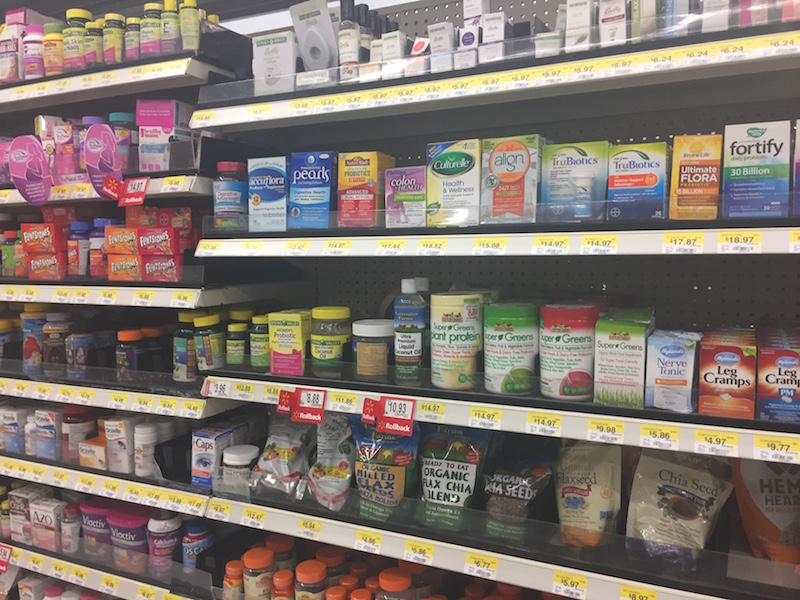 *Based on the 2016 U.S. News & World Report – Pharmacy Times Survey.
†These statements have not been evaluated by the Food and Drug Administration. These products are not intended to diagnose, cure, treat or prevent any disease.