So, you have some stale bread and eggnog sitting around after all the holiday guests have left and your house is an utter disaster, right? Here's what you can do with it — Eggnog Bread Pudding! No further description necessary. It's delicious!
Eggnog Bread Pudding
Adapted from the Dakin Dairy Farms recipe
Ingredients: 
1 loaf of Challah
3 Eggs
1/2 Cup (1 Stick) Butter, melted
1/2 Tsp Salt
1 Tsp Cinnamon
1 Tsp Vanilla
1/2 Cup Sugar
2 Tbsp Brown Sugar
3 Cups Eggnog
1 cup of milk
1/2 cup heavy cream
1/2 cup chocolate chips
1/2 cup dried cranberries
1/2 cup chopped pecans (optional)
Directions:
Step 1: Preheat oven to 325 degrees. Cut challah into small cubes. Place in a 13″ x 9″ baking dish.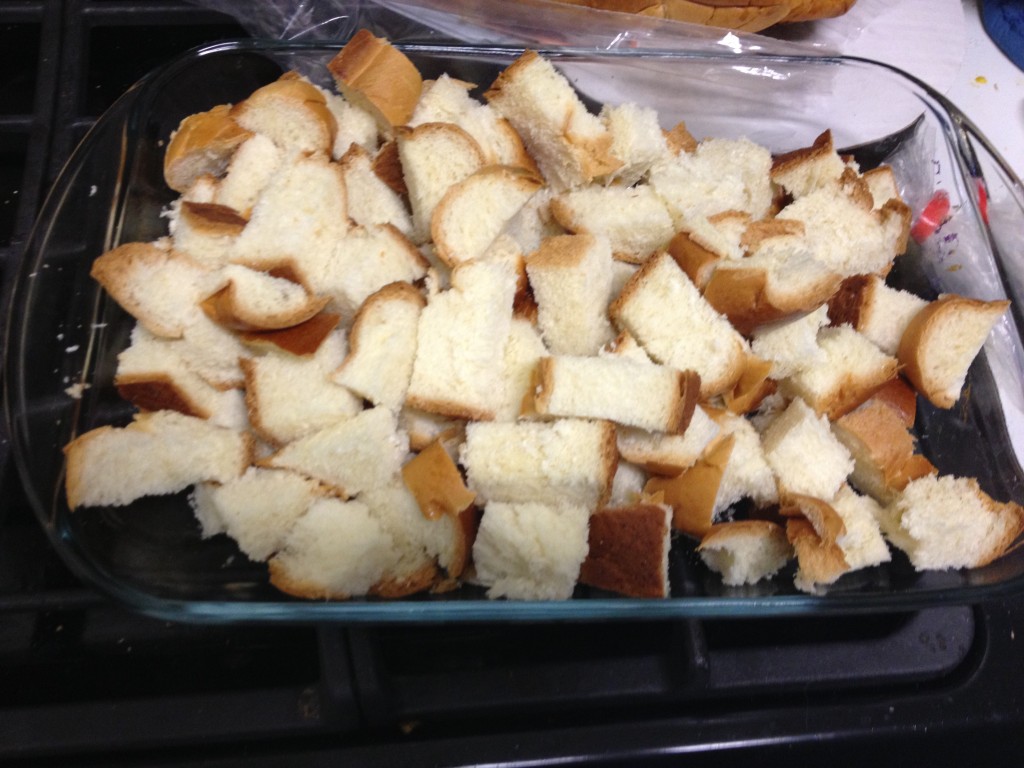 Step 2: Combine the remainder of the ingredients until thoroughly mixed.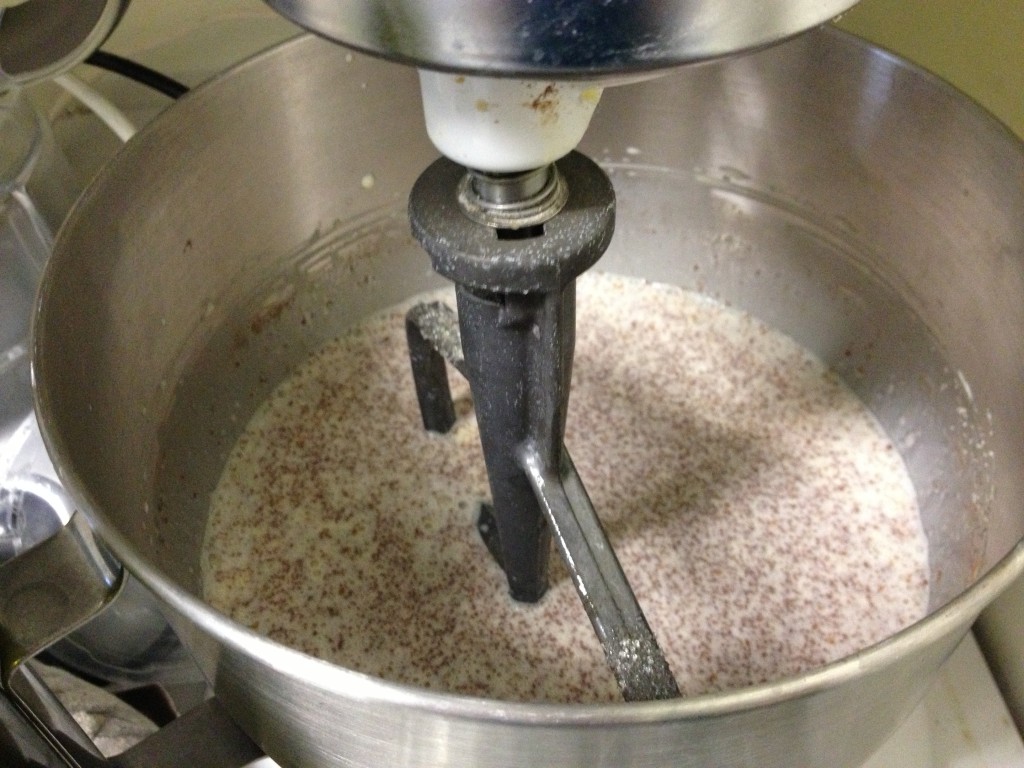 Step 3: Pour mixture over cubed challah and press bread down gently to absorb the goodness!
Step 4: Cover with foil and bake about 45 minutes, until custard has set and bread has a light golden color.
The chocolate chips get warm and gooey, the cranberries get softer but maintain a bit of chewiness, and the bread is warm and delightful! It's delicious served with ice cream on top. I'm very sad that I didn't get a good picture of it served individually with the ice cream (probably because all I could think about was diving into it, not taking a photo…)