I love hummus – it's one of my favorite dips! While you can buy the pre-packaged kind in the grocery store, this quick homemade version is super-delicious. Rather than using garbanzo beans, I actually like to use cannelini beans to get a creamier, lighter texture. It's delicious served as a snack with crackers or veggies or as an ingredient in a wrap. If you want, you can soak and prepare your own beans, but of course that would increase the prep time for this hummus.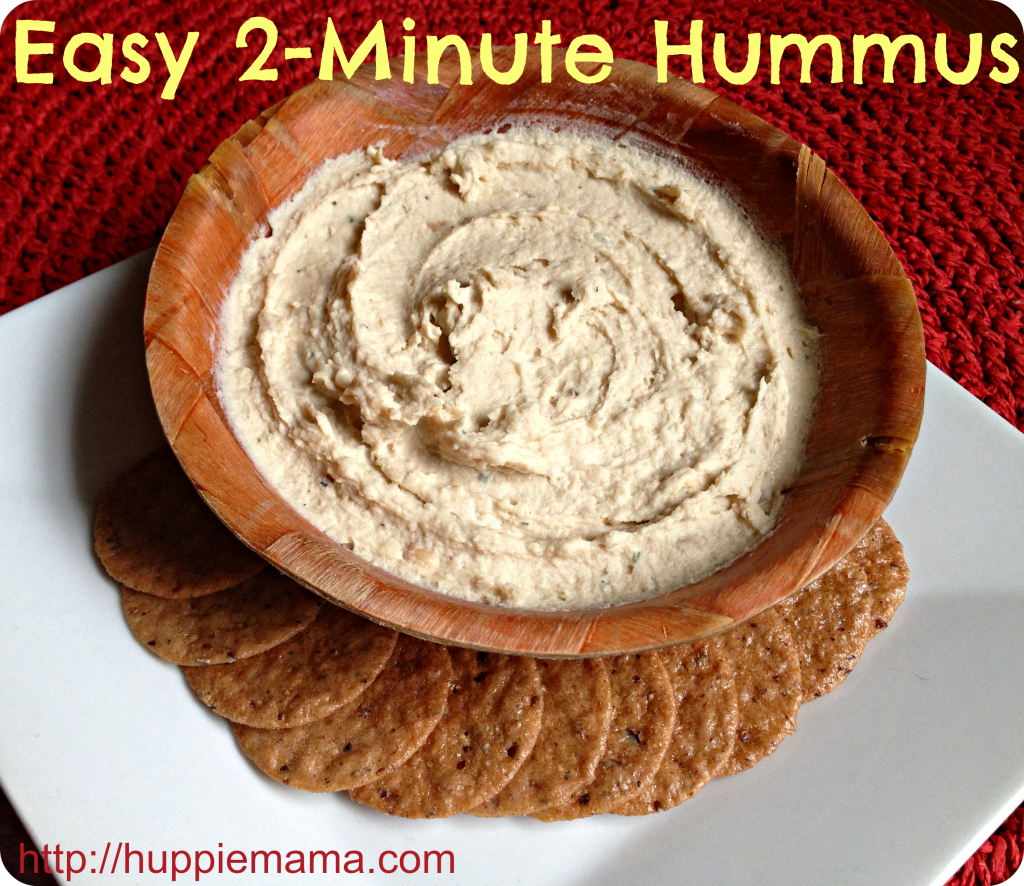 Ingredients:
15-ounce can of cannelini beans, drained & rinsed
3T tehina
3 cloves garlic
1/2 t fresh chopped rosemary
1 T olive oil
salt & pepper to taste
water (optional)
Directions:
Place the beans, tehina, garlic, rosemary, and olive oil in a food processor and process until you reach the desired texture. If you find it's a little thick, add water a teaspoon at a time. Taste and add salt & pepper to your liking.