Back in November, we took a mini-road trip to Gainesville, FL, where I went to college at the University of Florida. There's an amazing independently-owned grocery store up there that has a beautiful collection of edible plants for sale. Each time we go, I get new herbs and vegetables. These plants are always very hearty and delicious! This time, I bought some collard greens. I wish I took a picture of them before planting them, but it was basically a pack of 6 small plants with one or two leaves each emerging from the soil. I'd guess they were maybe 2 – 3 weeks old. I planted them in my garden. The weeks listed below were the number of weeks since I planted them.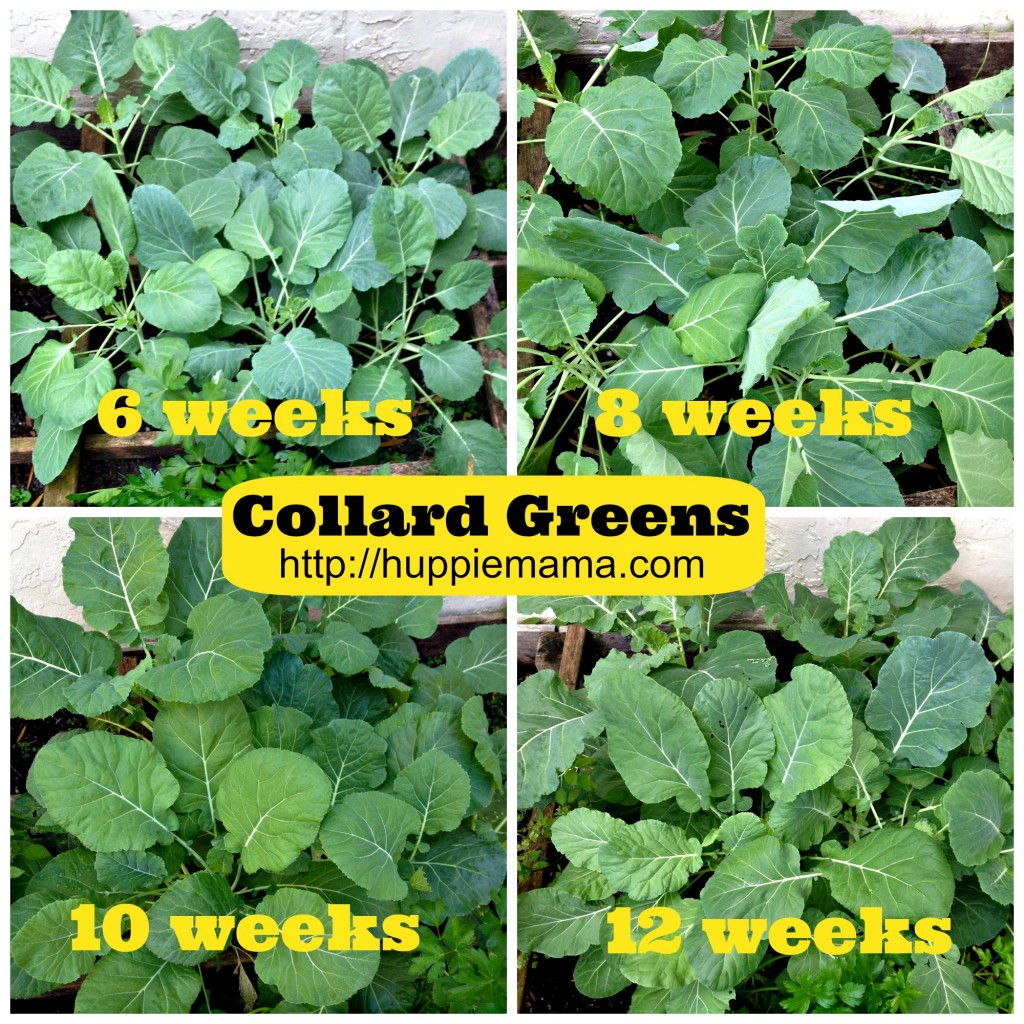 After growing in my garden for 12 weeks, they were ready to eat! I trimmed a nice bunch of them to cook with dinner last week.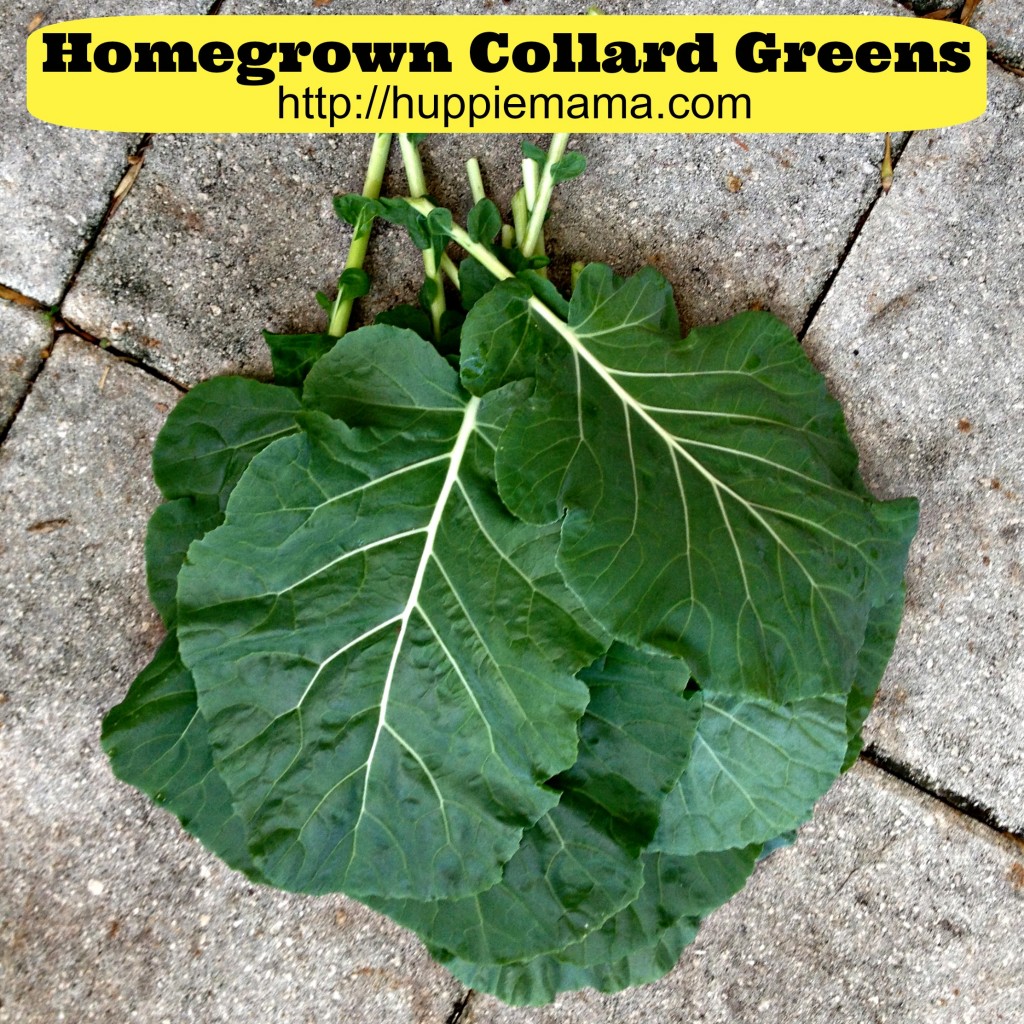 These collard greens were much more tender than store-bought greens. I rinsed them, removed the stalk (spine? vein?), and chopped them into bite-sized pieces.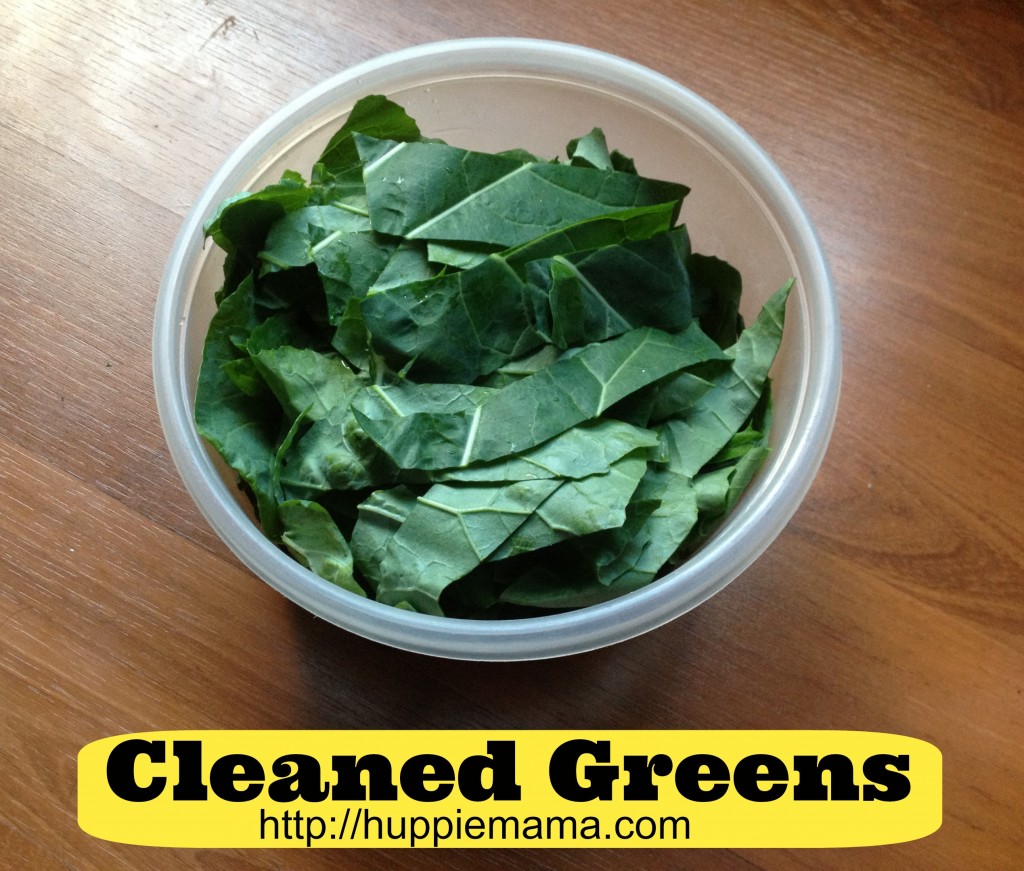 Unlike store-bought collard greens, these cooked up in just a few minutes. Usually collards are a slow-cooking green. To prepare my greens, I simmered them in about a cup of chicken broth for about 15 minutes. I added salt and pepper to taste. Toward the end of the cooktime, I added some sliced garlic and olive oil. I served them alongside polenta cakes, Italian sausage, and tomato sauce. They were delicious – the kids ate them all up, too!