I participated in an Ambassador Program on behalf of Mom Central Consulting for Seventh Generation. I received samples and a promotional item to thank me for participating. #Sponsored #MC #FreeYourBaby
As a parent, you reach a point where you are just tired of doing everything for your child: picking up toys, clearing the table, pouring drinks, putting away laundry, washing their hands, etc. It gets exhausting! This made me wonder… When should children do chores? My daughter Lydia recently turned 5 years old, and by that age, it's time for her to learn to help out around the house. I make sure to praise her for her efforts as she gains independence in all different chores and cleaning tasks. I want her to feel good about the way she's able to help us now that she's a big girl!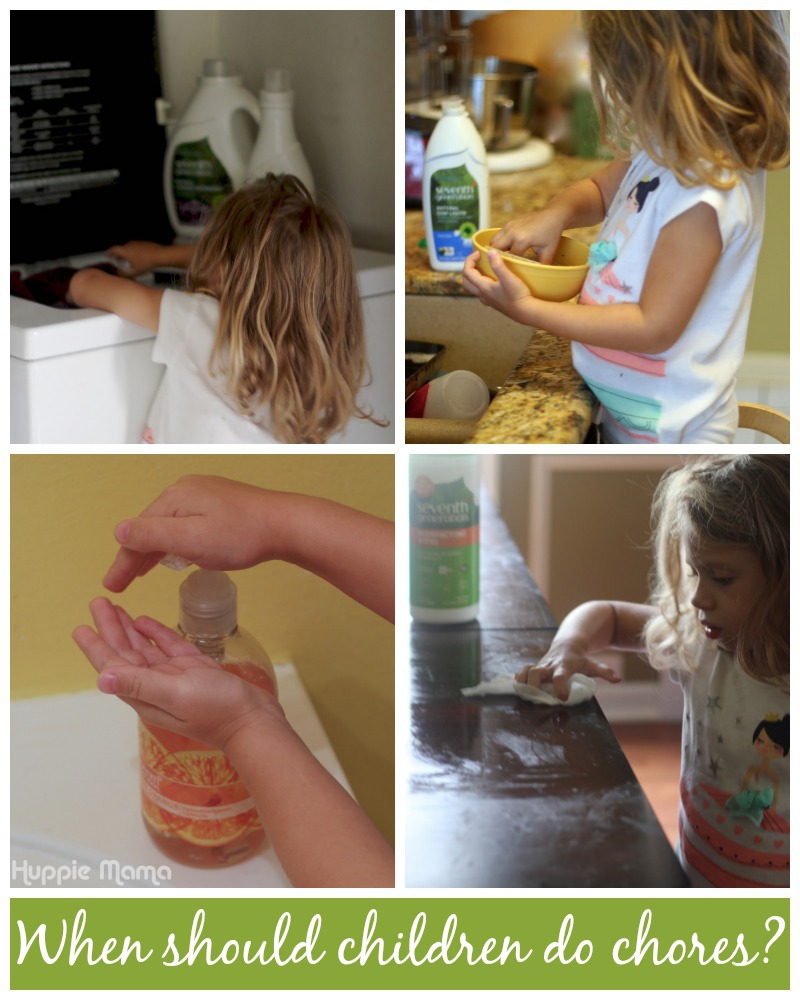 Here are a few chores my 5-year old now helps with:
Clearing the dinner table
Wiping the dinner table
Rinsing off her dish
Placing dirty clothes in a hamper
Emptying the dryer of clean clothes
Placing folded clothes in a drawer
Washing hands independently
Putting toys away
The one concern I have regarding Lydia assisting with chores is the safety of the cleaning products we use in our home. With Seventh Generation, I don't have to worry. Our dinner table gets pretty grimy, but Lydia can safely help us clean the table using Seventh Generation Disinfecting Wipes.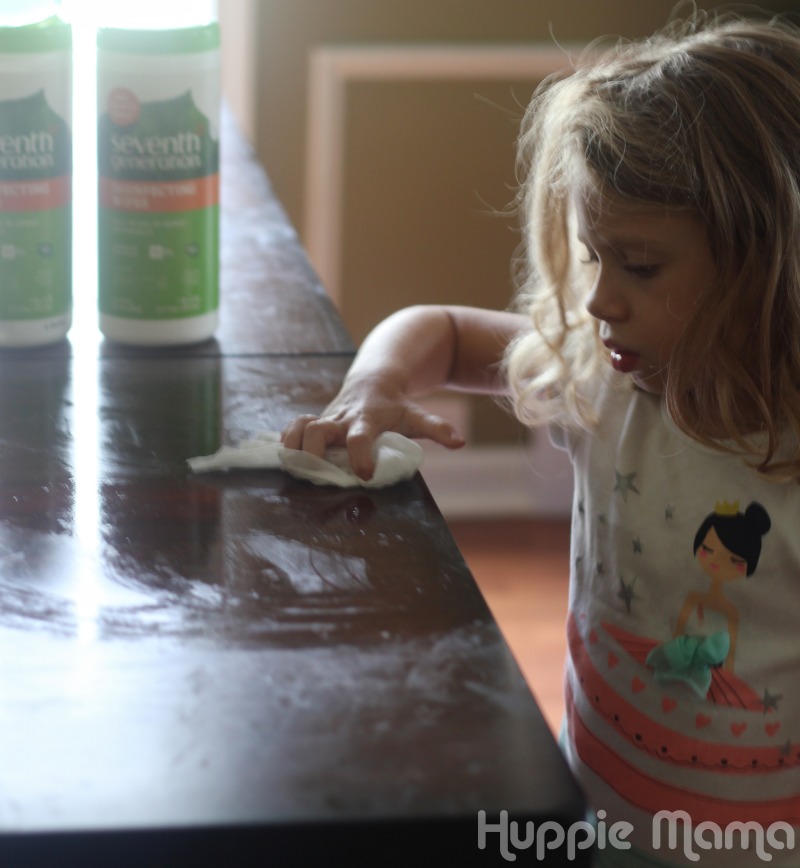 Lydia can stand on her step-up to assist with washing her dish using Seventh Generation Free & Clear Natural Dish Liquid.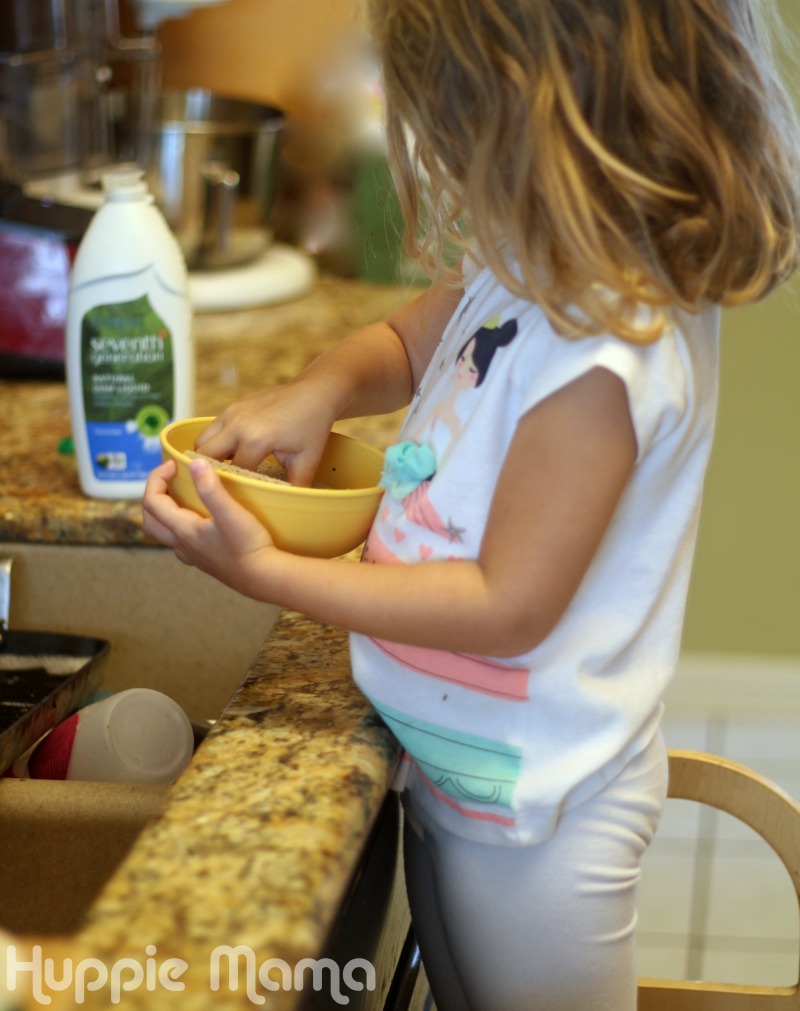 Lydia should also be able to wash her hands independently. We like the Seventh Generation Mandarin Orange & Grapefruit Natural Hand Wash.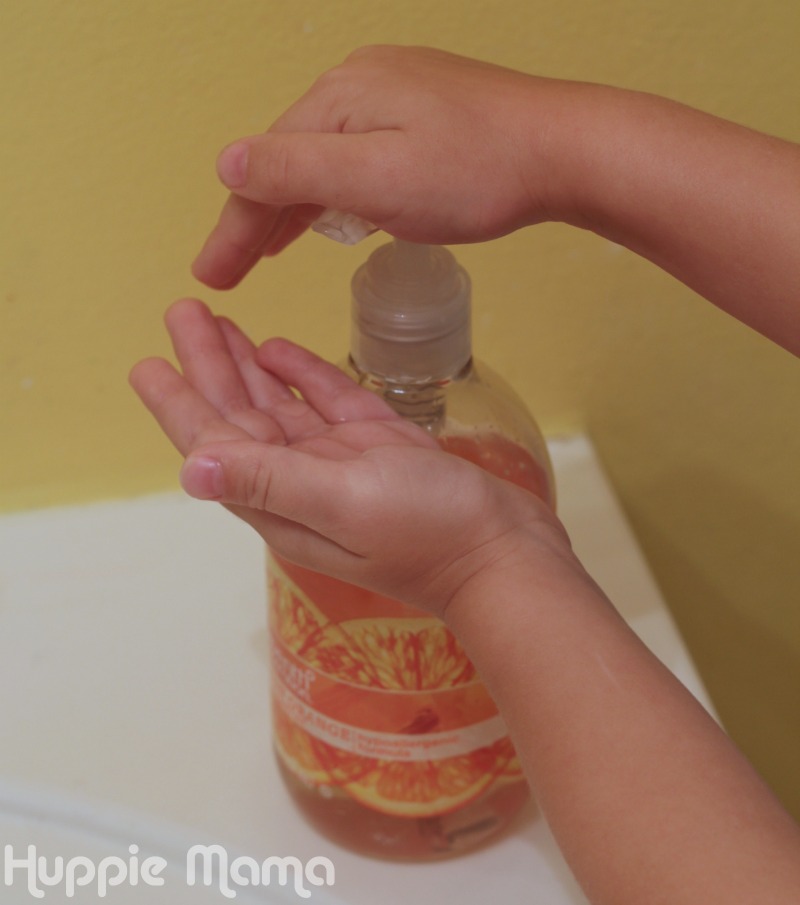 Lydia also helps me load and unload the laundry. Seventh Generation Natural Laundry Detergent and Fabric Softener are hypo-allergenic and safe for children's skin.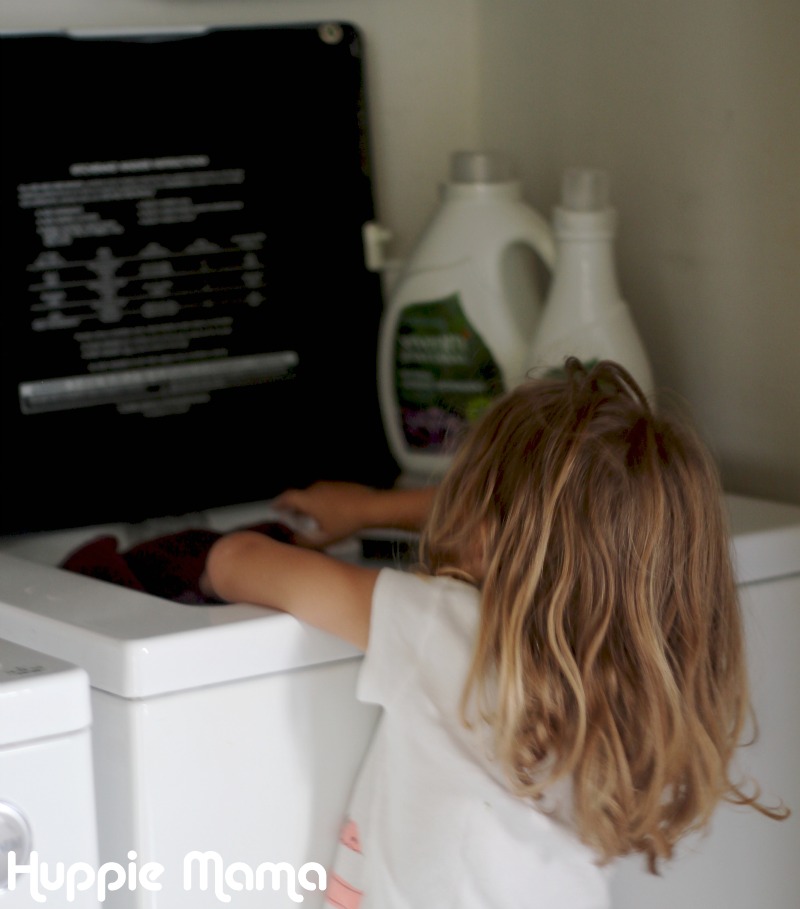 Looking for great deals on Seventh Generation products? Visit Target for the full line of Seventh Generation baby diapers, baby wipes, cleaners, detergents, soap, paper towels, and more. Keep your children safe while protecting our environment. I'm so proud of our big girl who can help herself independently and help us around the house!