With over 85% of the soy in this country being genetically-modified (GMO), I am generally hesitant to purchase soy-based products. When I learned that San-J's Tamari Sauces are verified Non-GMO by the Non-GMO Project, I was excited to try them out!
We got to sample San-J's two newest sauces: Gluten-free Mongolian Stir-fry Sauce & Marinade and Gluten-Free Tamari Sauce with 50% less sodium. San-J's also carries several other products, which include salad dressings, soups, cooking sauces, and rice crackers.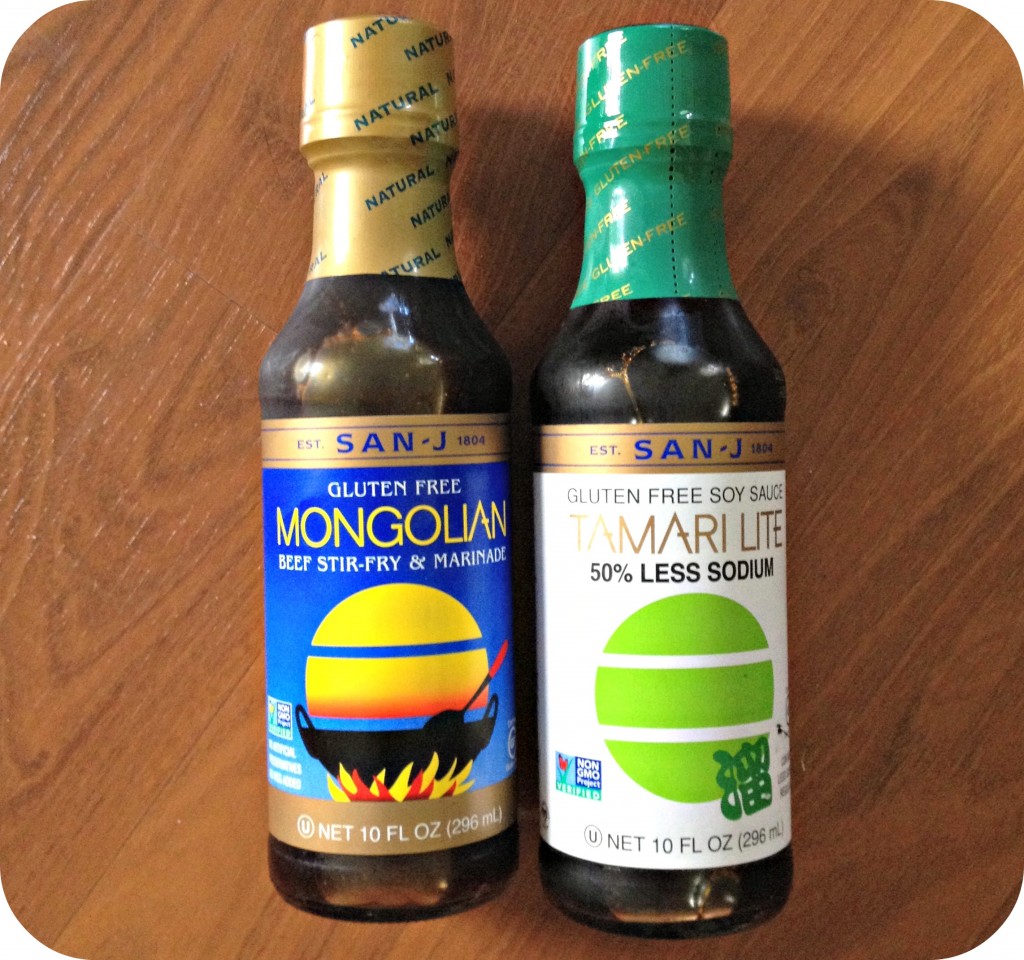 The Mongolian Sauce is a combination of sugar, tamari, sake, rice vinegar, and several other flavors. I used to create an Asian Barbecue Chicken recipe.
Asian Barbecue Chicken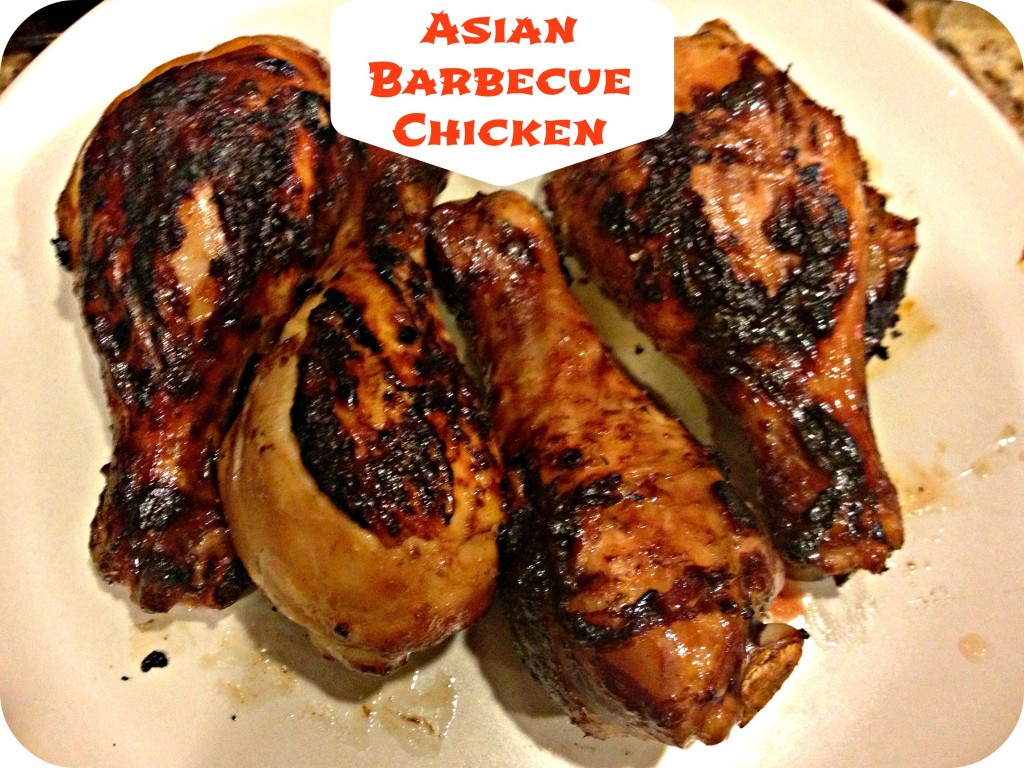 Ingredients:
1 1/2 pounds of chicken (whichever pieces you prefer)
1/4 cup San-J Mongolian Sauce
1 t crushed garlic
1 t freshly-grated ginger
1 t sesame oil
Directions:
Combine Mongolian Sauce, crushed garlic, grated ginger, and sesame oil.
Place chicken in a dish and pour the sauce over the chicken. Marinade for a minimum of 2 hours (up to 12 hours).
Cook marinated chicken on a grill until the internal temperature reaches 170 degrees.
This chicken would be great served alongside homemade fried rice, which can be seasoned with the low-sodium Tamari Sauce, or marinated vegetable skewers, that can also be made on the grill.
To learn more, like San-J's on Facebook. 
*I received these products for free to review. The opinions expressed are honest and provided without monetary compensation.