After a 3-month hiatus, the Guidecraft Educators are back with a new product review & giveaway! This month's featured item is the Wooden Tabletop Theater.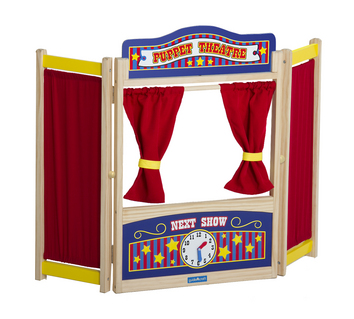 Just over 2 feet high and 2 feet wide, the Wooden Tabletop Theater arrives with minimal assembly required. It features red curtains in front and along the sides and has an interior puppet storage pocket. The top banner that reads Puppet Theatre is reversible. The other side has a blank blackboard so you can write on it. Here's what our sign looks like:
The curtains can be down or drawn, with yellow velcro ties. My children enjoyed playing with their puppet show theater on the floor with their favorite duck and frog puppets.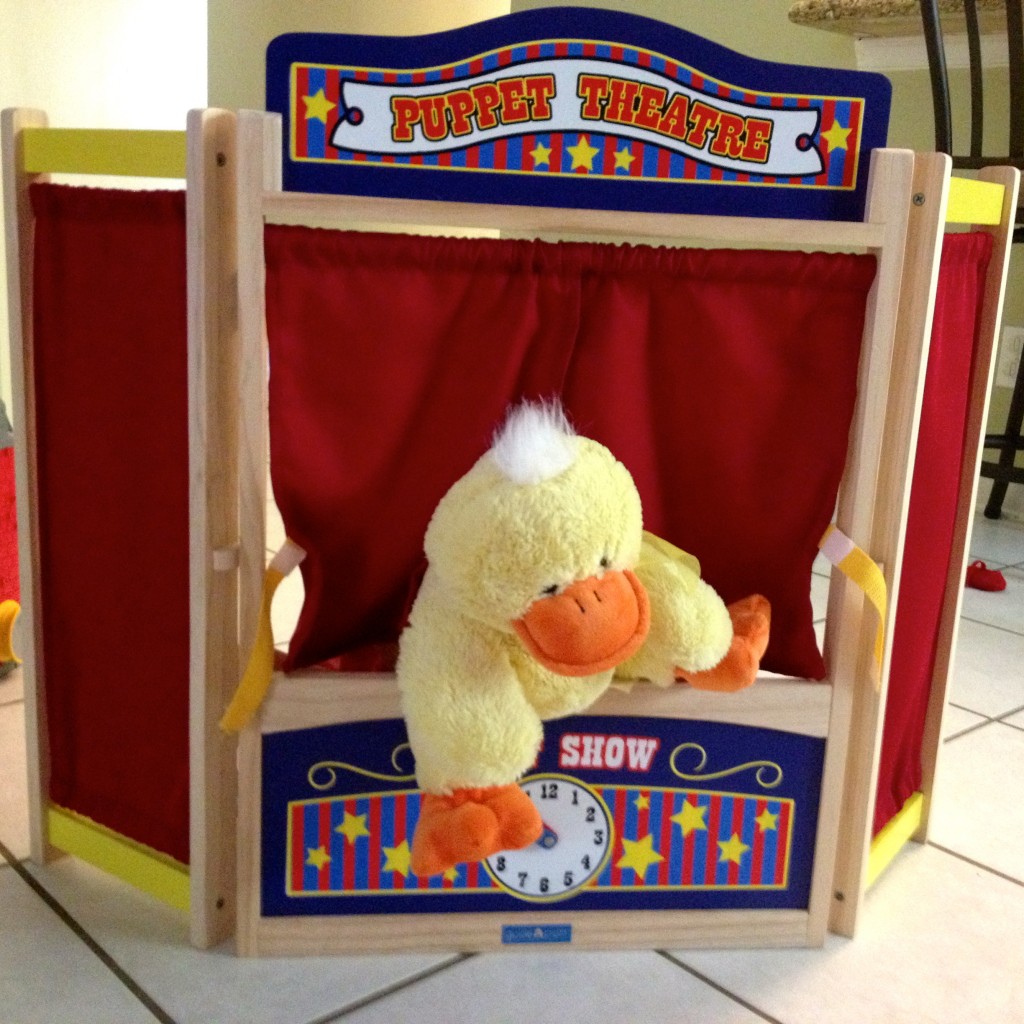 One of my favorite features is the clock just below the opening. What a fun way to work on telling time with children!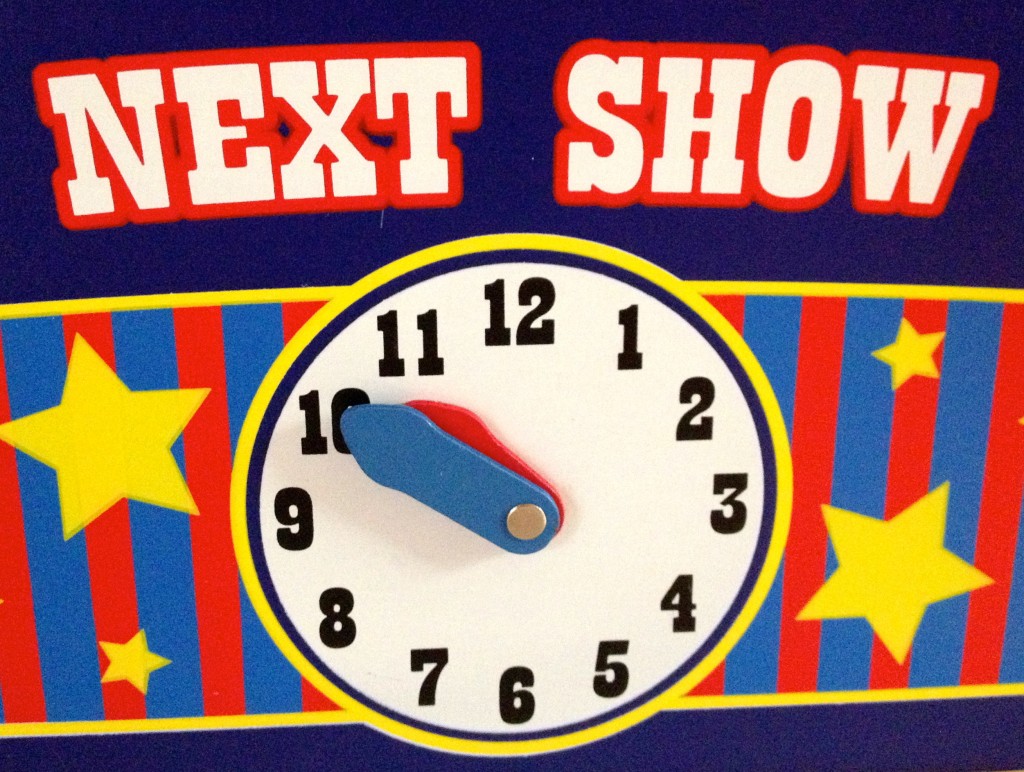 This Wooden Tabletop Theater would be perfect for any child's bedroom, preschool, or kindergarten classroom. It can be part of an imaginative play area or used for learning activities. Children can practice educational concepts, like counting and spelling, using the puppets & theater. Children will love performing for their family members, friends, and teachers!
Visit these other great blogs to read more Guidecraft Educator reviews:
BUY IT! Visit Guidecraft to purchase the Wooden Tabletop Theater (RV $60).
WIN IT! What's great about this Guidecraft Educator group is that each month, one of us will be hosting the giveaway of a product that we have all reviewed. This month, visit Teach Preschool to enter to win a Wooden Tabletop Theater.
*I received the aforementioned product for free to review as a Guidecraft Educator. The opinions expressed are honest and provided without monetary compensation.