This post is written by me on behalf of Tyson Foods, Inc. All opinions are entirely my own. This shop has been compensated by Collective Bias, Inc. and its advertiser. All opinions are mine alone. Messaging below is intended for ages 21+ and is intended to be enjoyed responsibly, in moderation. #GameTimeHero #CollectiveBias
I love football.  Watching it, playing it, talking about it – anything involving the sport has been a part of my life ever since I was a kid watching college and pro games with my father.  I didn't get to spend a lot of quality time with my father, but when I did, it was usually spent either throwing the football around in the yard or watching others do so far more skillfully on the television.  Every Saturday and Sunday, we'd watch our favorite teams play, cheering them on while eating our favorite foods and drinking our favorite beverages.  It's something I hope to share with my own son one day, either when he's old enough to appreciate it or we have a team worth rooting for again…
Considering the cost of tickets and concessions at the games, I don't go nearly as often as I wish I could, but with the right food and drinks and, of course, the right people, enjoying the game at home can be at least as fun as actually going.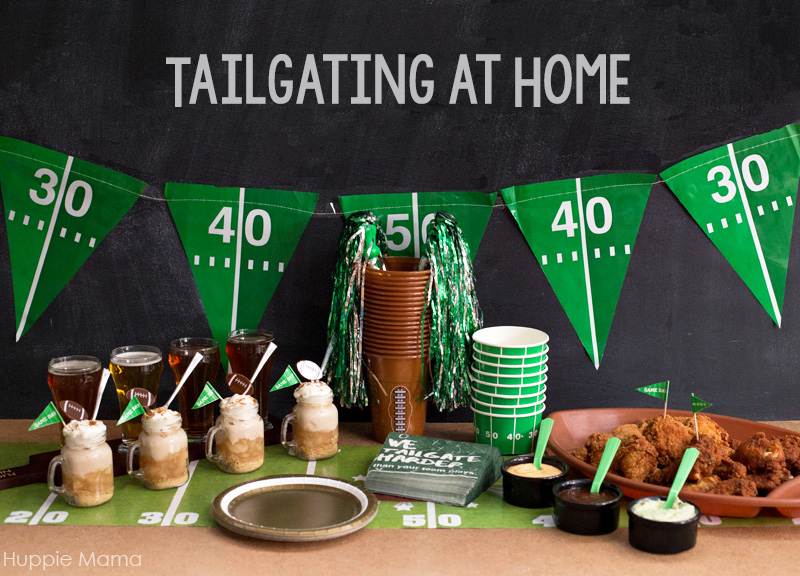 This football season, we're really working on tailgating at home together as a family. Carrie loves to cook, I love football, so together we've come up with some fun recipes to enjoy while watching the game from the comfort of our own couch.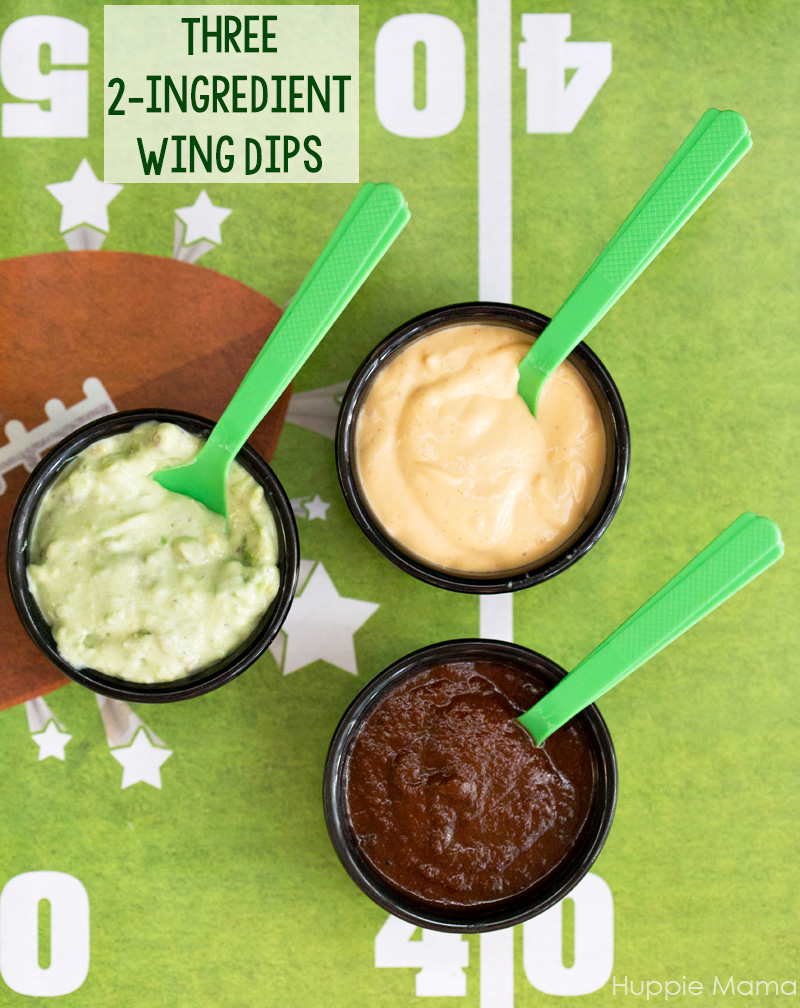 Wings are a must-have on game day, so we picked up 20 wings for just $10 at Walmart. But they just aren't the same without some delicious dipping sauces. These three dip recipes are delicious and made with just two ingredients each.
Avocado Ranch Dip
Combine half a ripe avocado with 1/4 cup of your favorite prepared ranch dressing. Mash together until you achiever your desired consistency.
Spicy Barbecue Dip
Combine 1/2 cup of your favorite barbecue sauce with a few dashes of hot sauce. We like it super spicy in this house, so we used sauce made with reaper peppers, the hottest peppers on earth. We learned about these peppers while in Charleston on our summer road trip. They are packed with both flavor and heat!
Sriracha Mayo
Combine 1/2 cup of mayonnaise with 2 tablespoons of sriracha (more or less depending upon your desired heat level.
Serve all three sauces with your favorite wings. The Hot Deli at Walmart offers wings in a variety of flavors, like buffalo and ranch. We selected a mix of 10 regular wings, 10 spicy wings so we'd have some for the kids, some for the adults.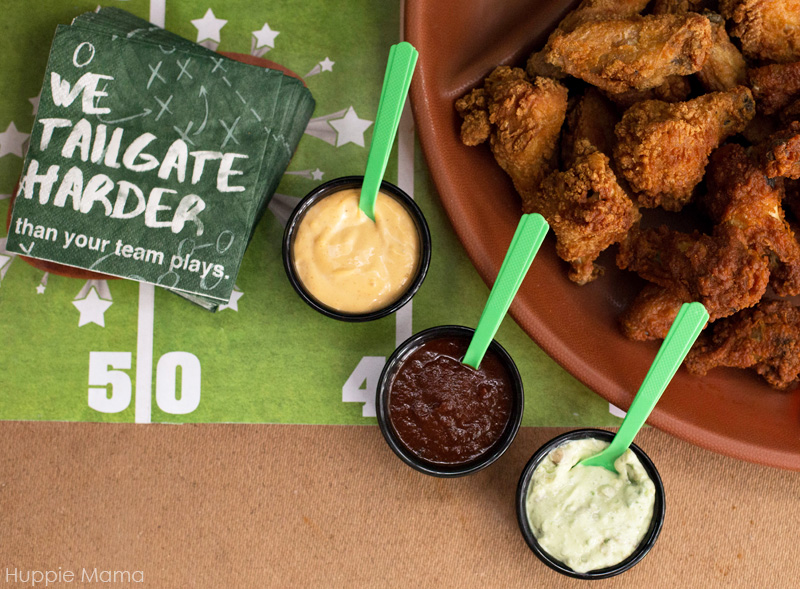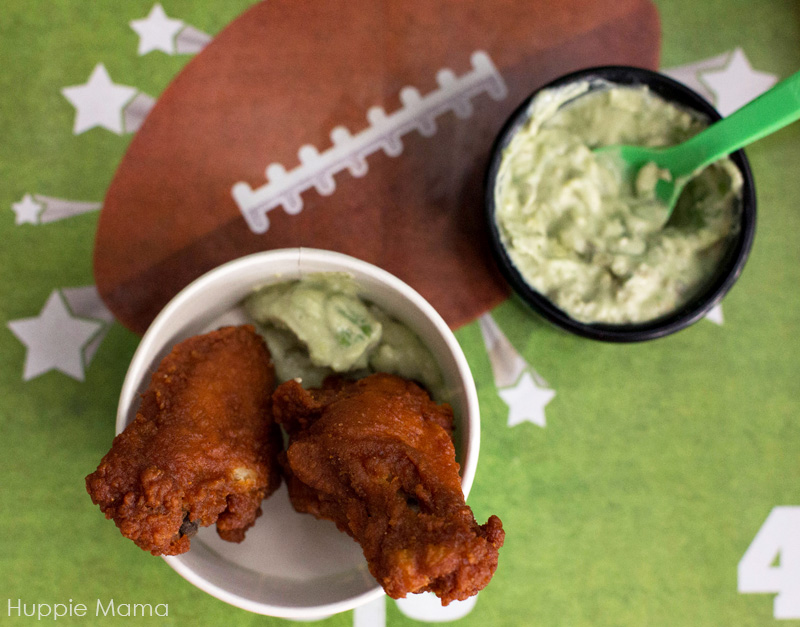 After enjoying wings and and our favorite two-ingredient dips, we served up these No-Bake Apple Pie Cheesecake Jars. These mini-desserts are like the shot glass desserts you can find in fancy restaurants nowadays. Just the perfect amount to satisfy your sweet tooth! Plus, you can't get more American than football and apple pie.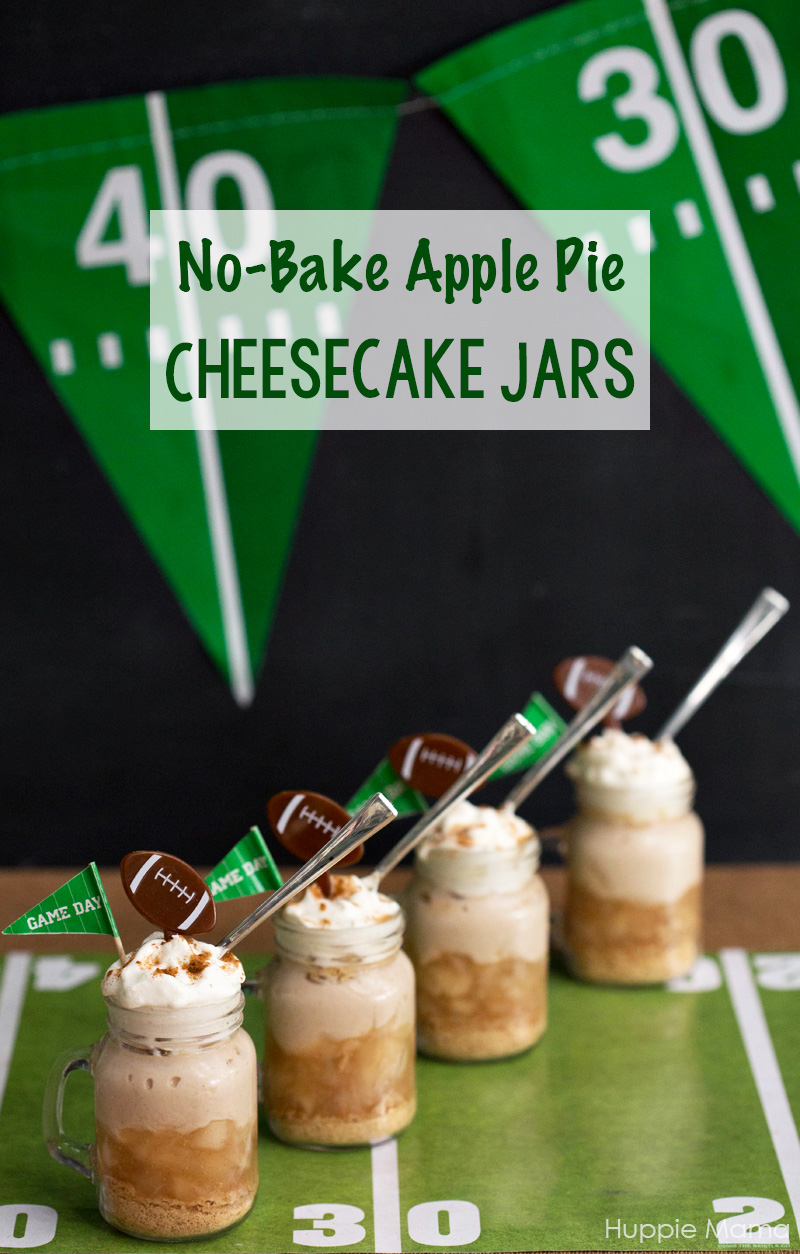 Ingredients:
8 ounces cream cheese, softened
1 cup powdered sugar, sifted
1/2 t cinnamon
1/2 vanilla extract
1 cup prepared apple pie filling
1 cup crushed graham crackers
can of real whipped cream
Directions:
Begin by whisking together the cream cheese, powdered sugar, cinnamon, and vanilla until light and fluffy. Crush the graham crackers finely. Set up the ingredients like an assembly line, with shot glasses or similar small jars to fill. These little jars look like miniature beer mugs, perfect for Sunday football at home.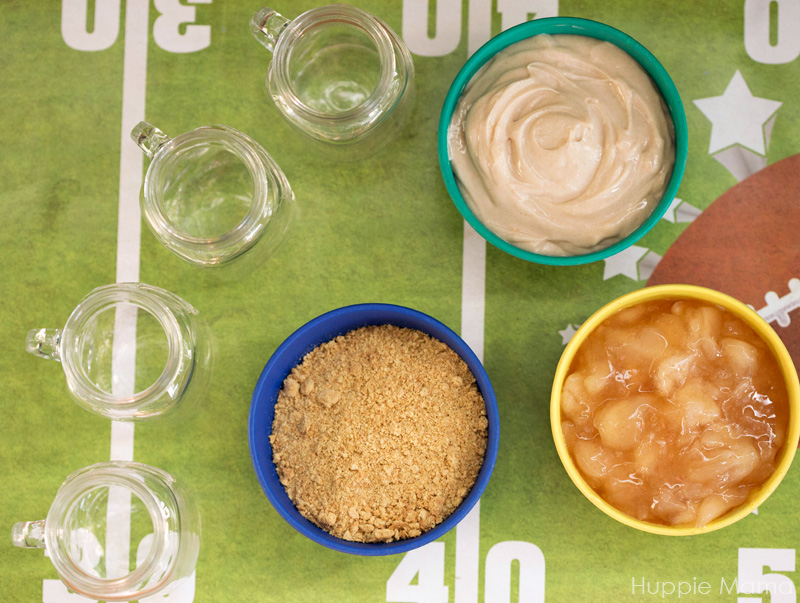 To assemble the desserts, begin by sprinkling the graham cracker crumbs at the bottom. Next, add the apple pie filling to fill your mini jars about halfway up. Add a layer of the cream cheese mixture. Finally, top with whipped cream and additional graham cracker crumbs sprinkled over the top. This re makes 4 individual desserts.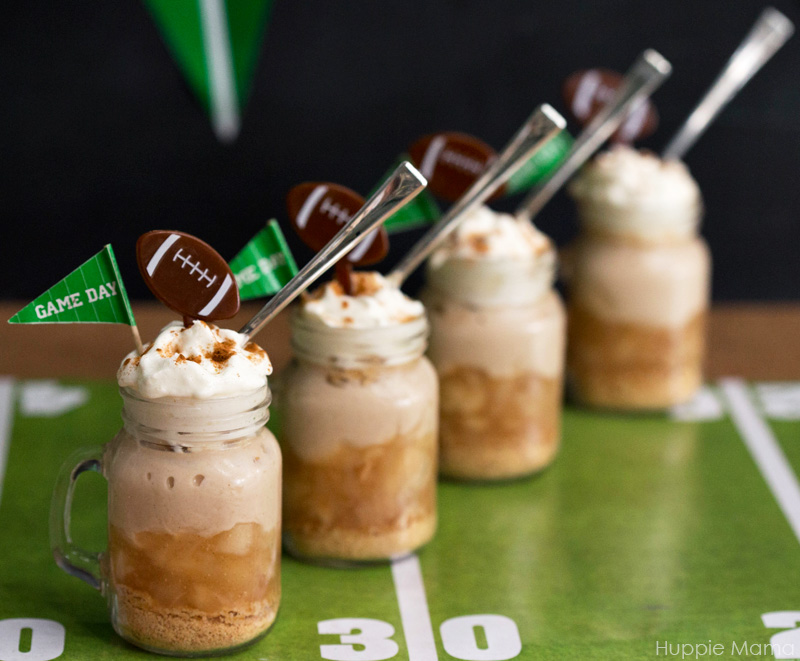 No tailgating experience at home is complete without beer. We selected a few different seasonal beers with notes of pumpkin, cranberry, apple, and sweet potato to capture the fall flavors. What a delicious complement to our tailgating spread!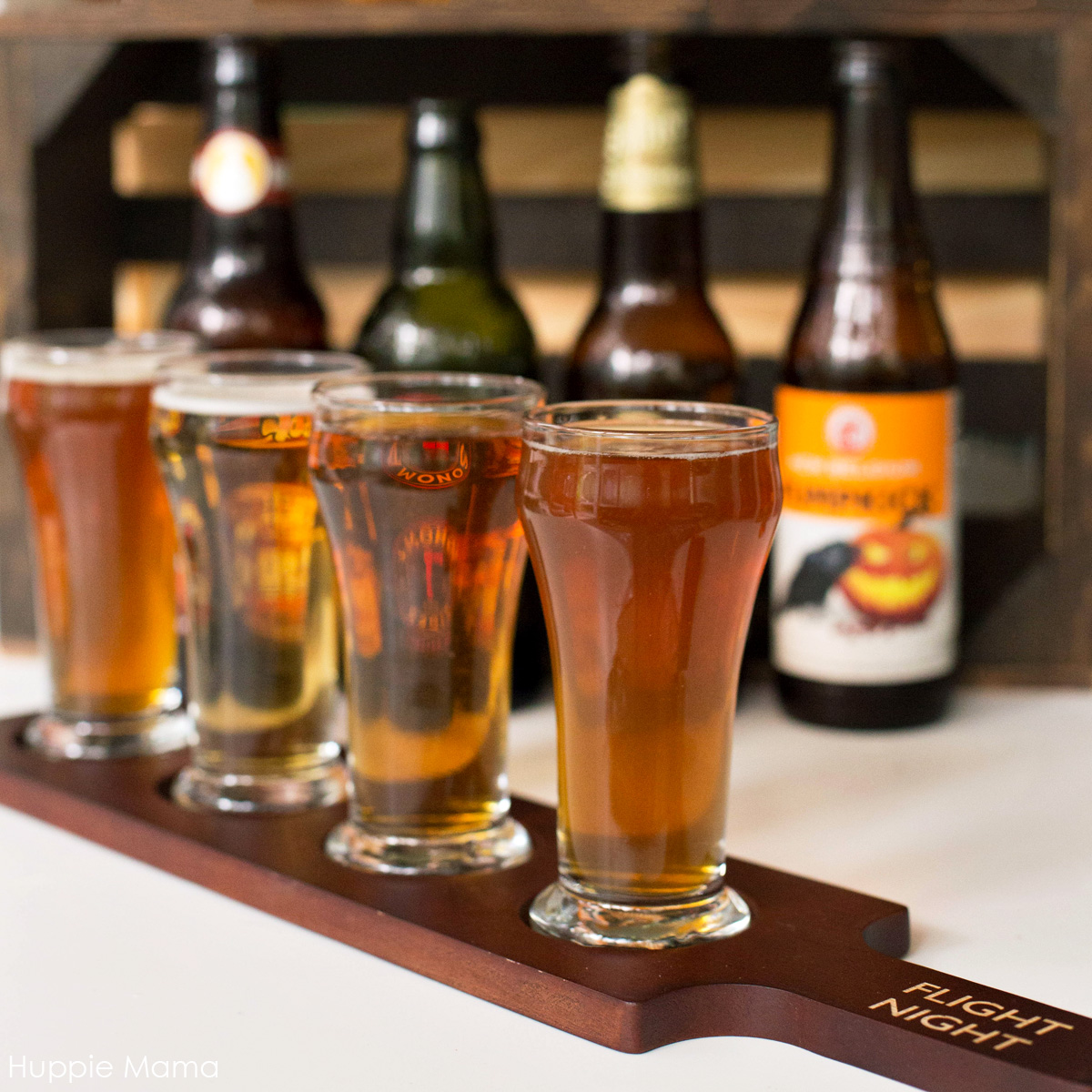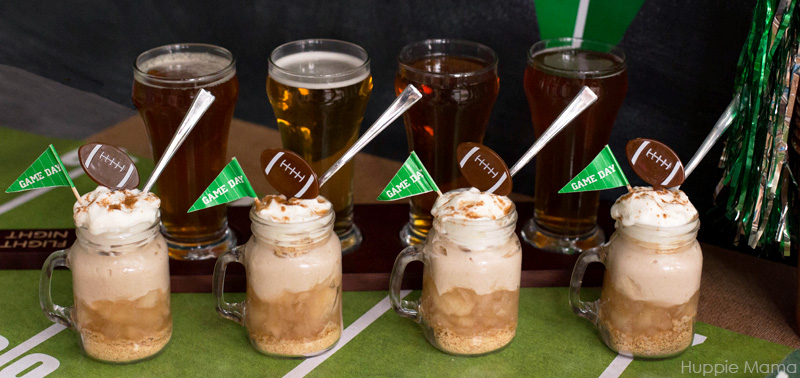 To set up the tablescape, begin by placing the wings in a large serving platter. Alongside the wings, add your three 2-ingredient dips, mini apple desserts, seasonal beers, and serving utensils on your table. Pompoms and other football-related decor complete the look.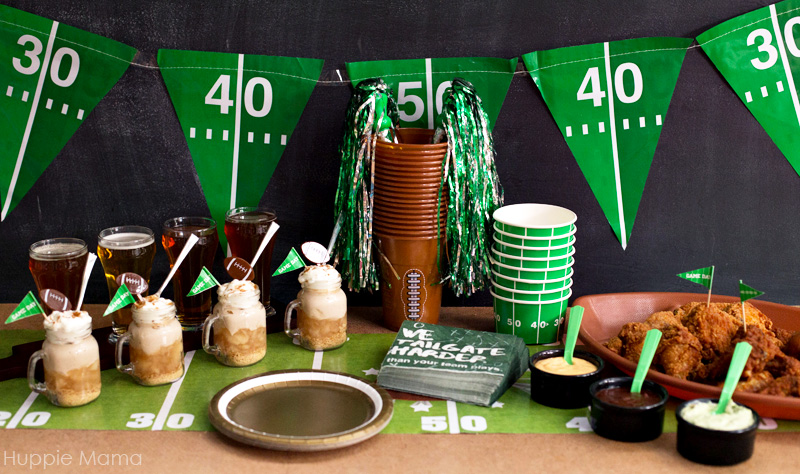 Now, it's time to eat! I combined the avocado ranch and spicy barbecue dips to make the perfect mix of spicy and cooling. The wings were just delicious… can't you tell?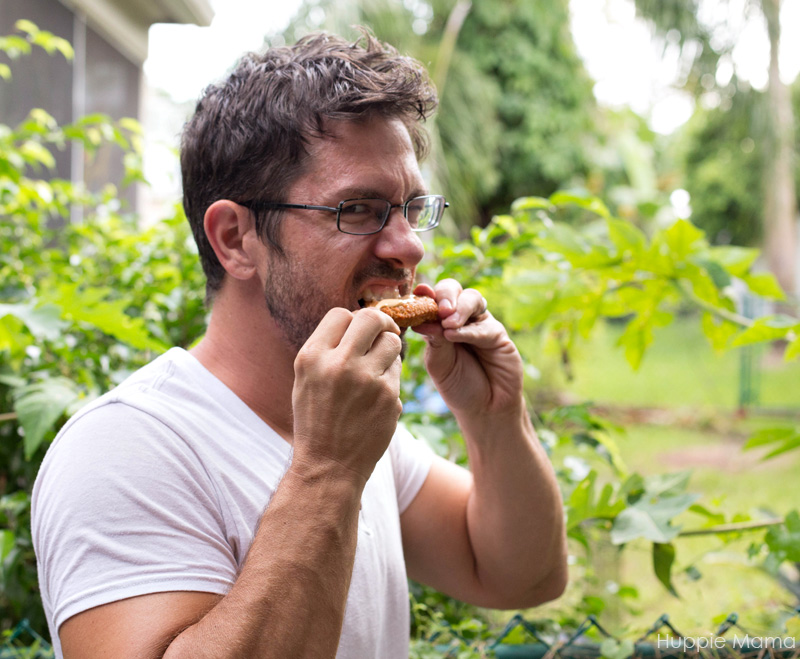 Lydia added some football cheer to our at-home tailgating experience with sparkly pompoms and her beautiful smile!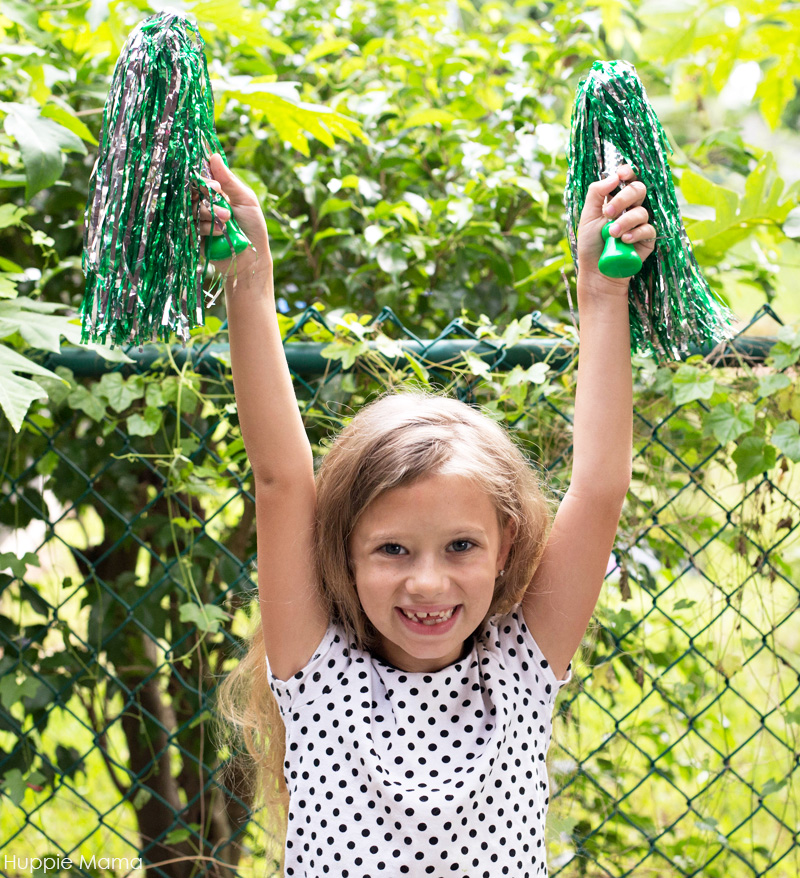 Are you ready for a tailgating party at home with your family? Head to Walmart where you can purchase 20 wings for just $10 in the hot deli section. These wings are fast, convenient, and perfect for tailgating. You can grab all of your other favorite game day ingredients and decorations at Walmart, too.
How do you tailgate at home?