Formerly known as Snapea Crisps, Harvest Snaps have created new varieties of Snapea and Lentil crisps that are super crunchy and full of flavor. Harvest Snaps' Snapea Crisps are made from naturally dried peas, which make up 70% of the product, while Lentil Snaps are made from 65% Lentils and contain 5g of protein and 13% of your daily fiber.
I was sent a sample pack of all 6 flavors.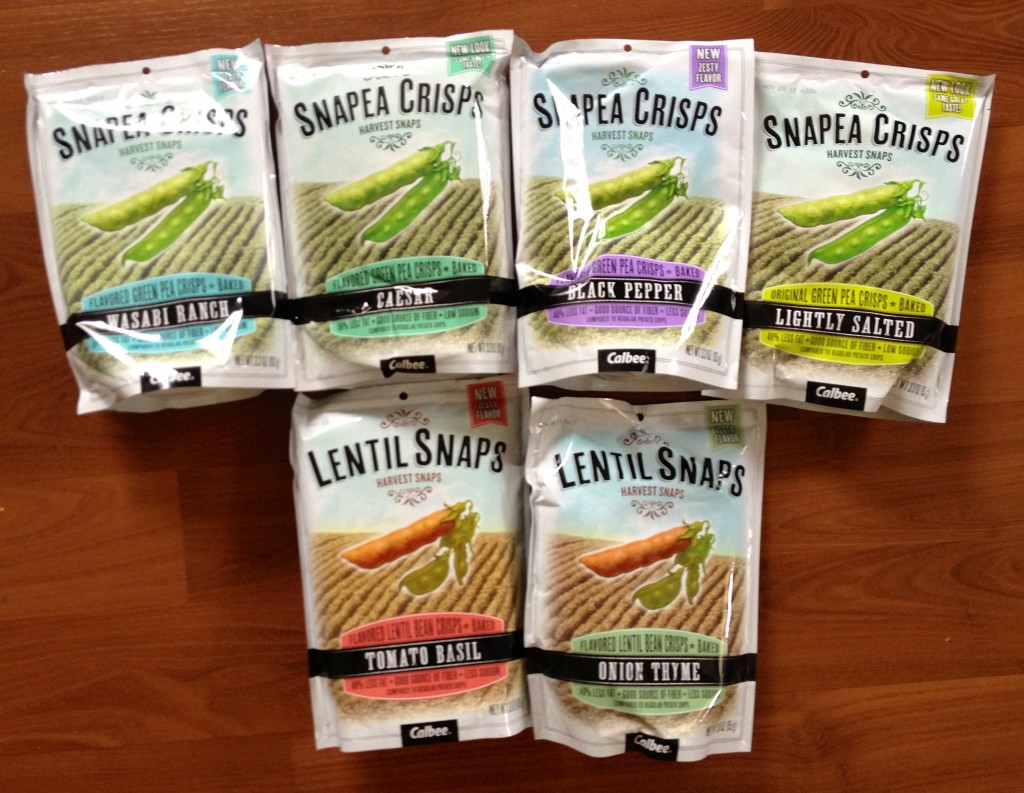 Snapea Crisps are available in four different varieties:
Lightly Salted
Caesar
Black Pepper
Wasabi Ranch
Lentil Snaps are available in two different varieties:
What I like about this product is that a serving size is over 20 crisps, so you feel satisfied after eating one serving. My dad is on a low-sodium diet, limiting most of his snacking options, so the lightly-salted version are perfect for him, with just 80 mg of sodium. Unlike many other snacks on the market, Harvest Snaps are baked (not fried). Harvest Snaps are great for a snack on their own, crunchy salad topping, party food with dip, and addition to your children's lunch boxes. 
My only concern is that Harvest Snaps are made with corn oil, but the packaging does not indicate that it is 'non-GMO certified'. I'm hoping this is something the company will seek out over time, as that would definitely help sell the products to a more health-conscious audience.
BUY IT! Harvest Snaps are available at many major retailers, like Whole Foods, Publix, Walmart, and Costco. Click here to find a store near you. Coupons are available on the website, too!
*I received these products for free to review. The opinions expressed are honest and provided without monetary compensation.