Playmobil is a German toy company that manufactures imaginative play toys for children ages 1 1/2 – 10 years old. I learned about Playmobil Fun Park, their indoor theme park, several years ago, but never actually set aside time to go there. With the summer coming to an end and my husband returning to work soon, we decided to do the one-hour drive to Palm Beach Gardens to check it out!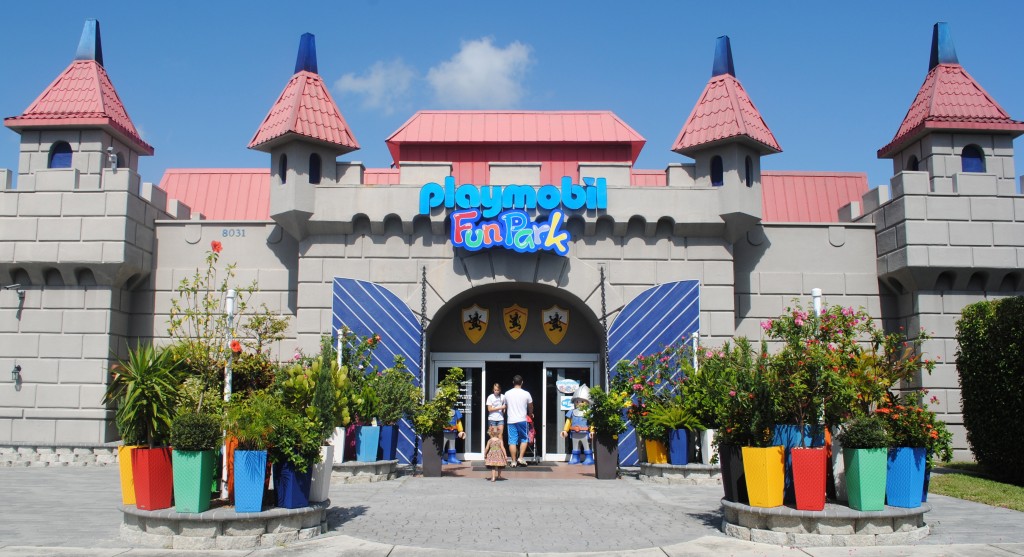 This is the only Playmobil Park in the United States. Entry was just $1 each, and babies are free. This is the view when you first enter the indoor park.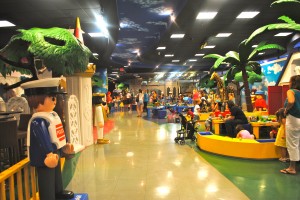 There were so many different play areas. Lydia enjoyed the dinosaurs, the doll houses, the farms, and the castles. And of course every child loves the Playmobil store, stocked with all of their awesome toys! It was great to be able to try out all the different toys and see which toys your child enjoys playing with the most before making any purchases.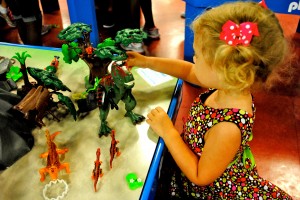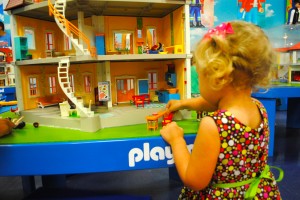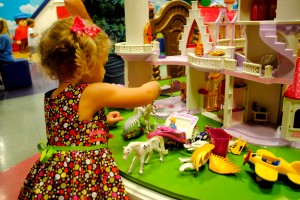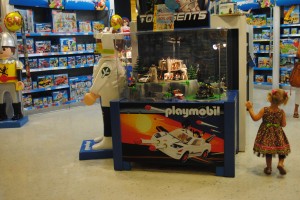 There was also a toddler play area where both children played together with different vehicles and animal toys.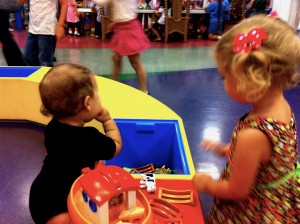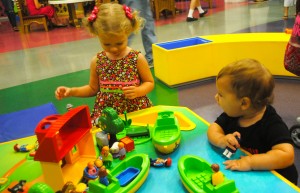 Lydia said this little guy was Bryce, and she made him crawl. So cute!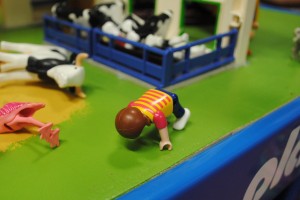 While we were there, they had two of the employees engage the children in some group activities. They played with beach balls on a stage, did a mini obstacle course, and learned the chicken dance.
The toys were almost all Buy one, Get one 50% off. I got a few things for the kids' birthdays, both in September. We had a blast together as a family at Playmobil FunPark in Palm Beach Gardens.