Time for the latest Guidecraft Educator review. What were we lucky enough to get in the mail this time? Texo, an innovative new design and construction system, created for children by an architect. The 100 pieces neatly fit inside this box.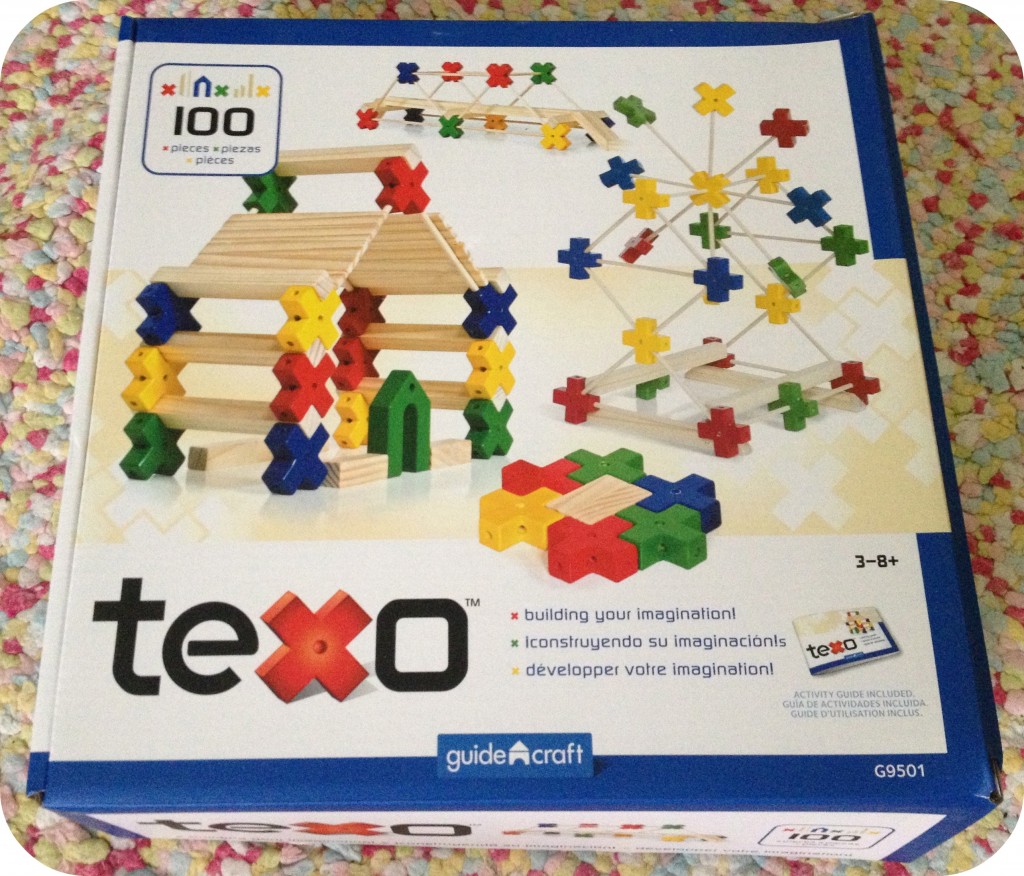 The box contains various plastic and wooden pieces, including short, medium, and long rods, colorful X-shaped pieces, door-shaped pieces, and different-sized wooden blocks. This construction system reminds me of the classic Tinker Toys I had as a kid with a modern-day twist!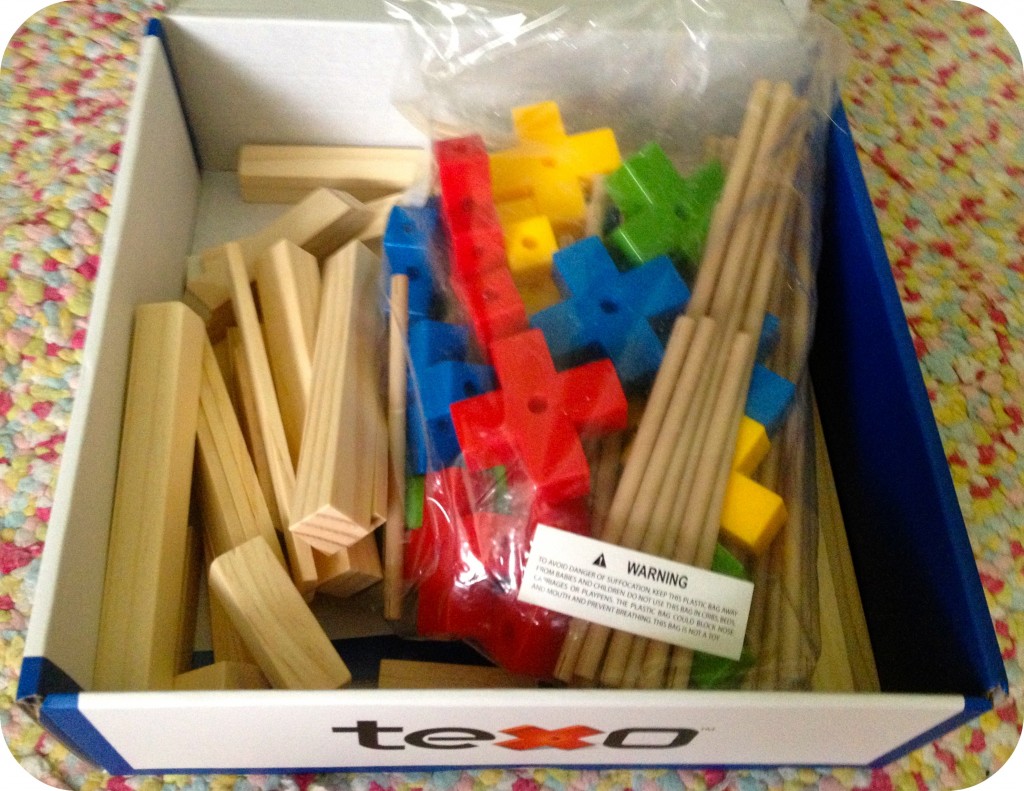 I allowed my children to explore the different pieces independently at first. They were uncertain of what to do, so I showed my daughter the activity guide, which contains photographs of all different structures that can be built using this system.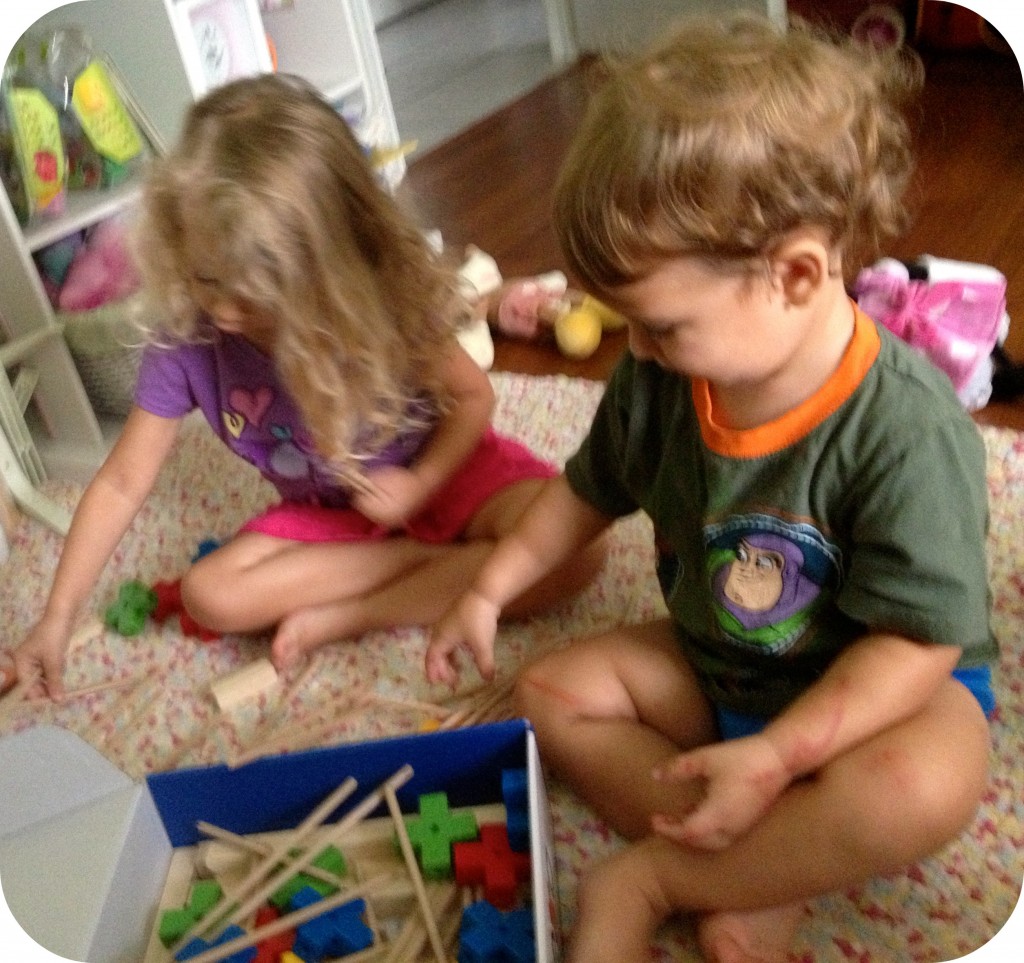 I took the Texo set out the next day as well, while babysitting my children's friends. I love how all 4 children, ages 2 – 5, can play together to build different structures. This is a great toy for sharing!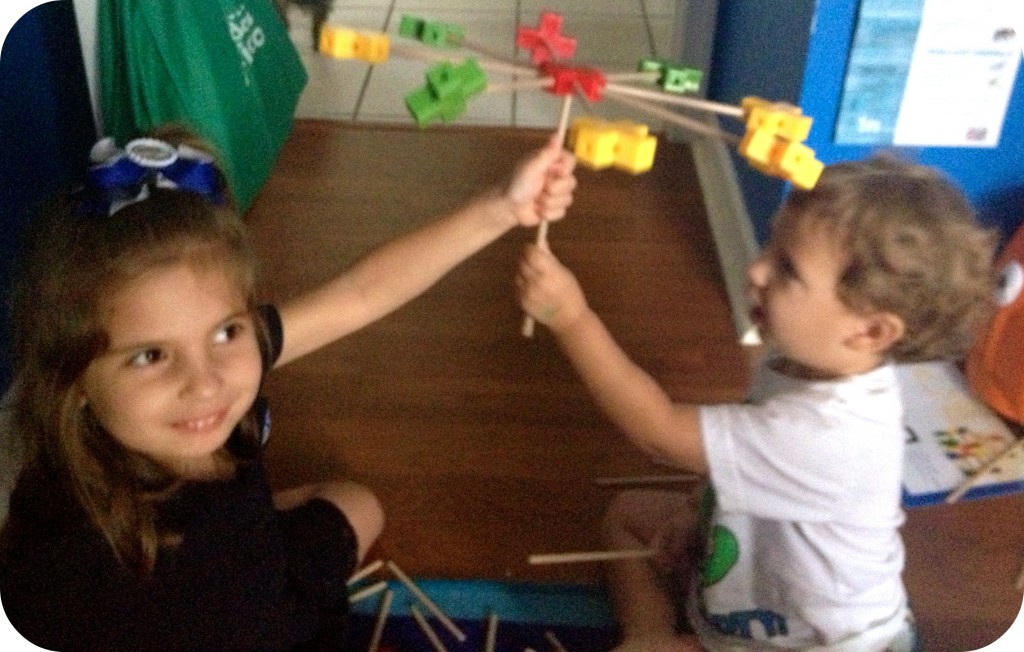 While working alongside one another, they can play independently as well, using their creativity to make unique structures.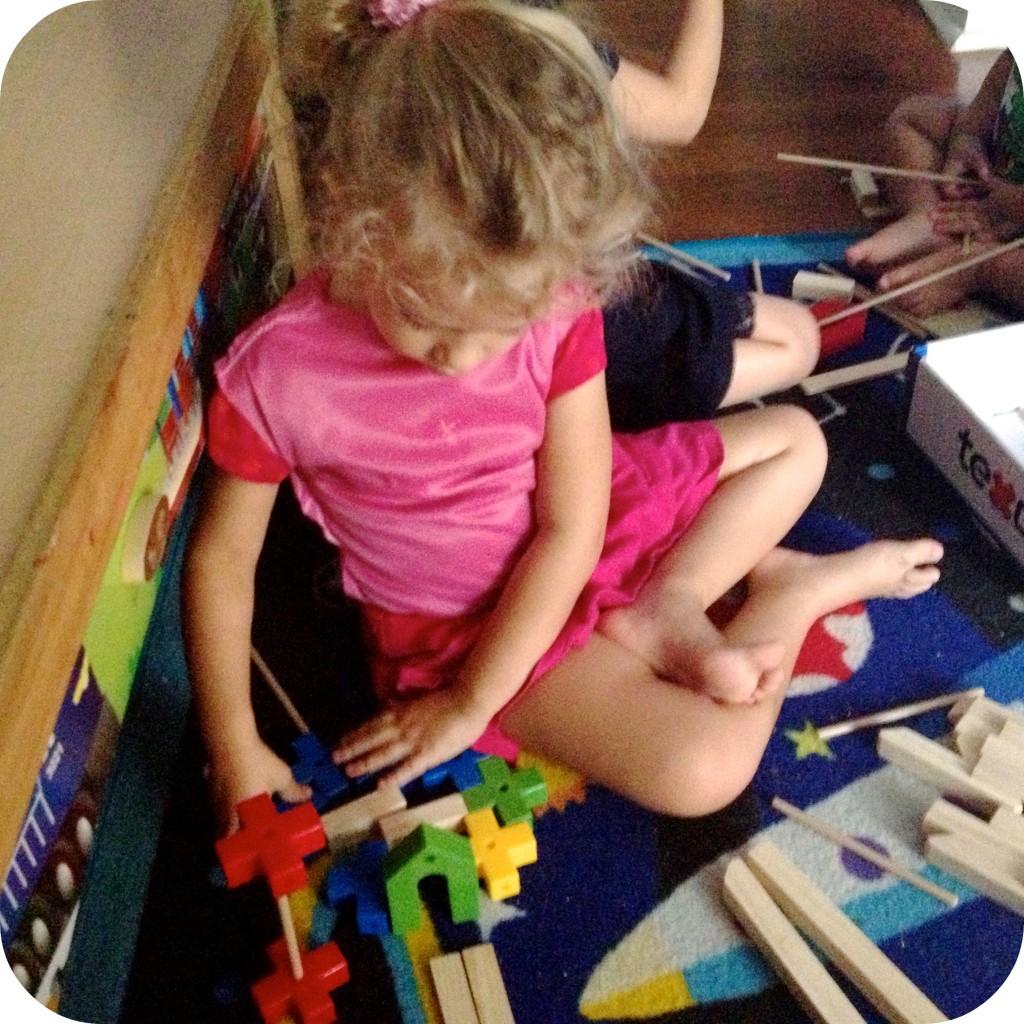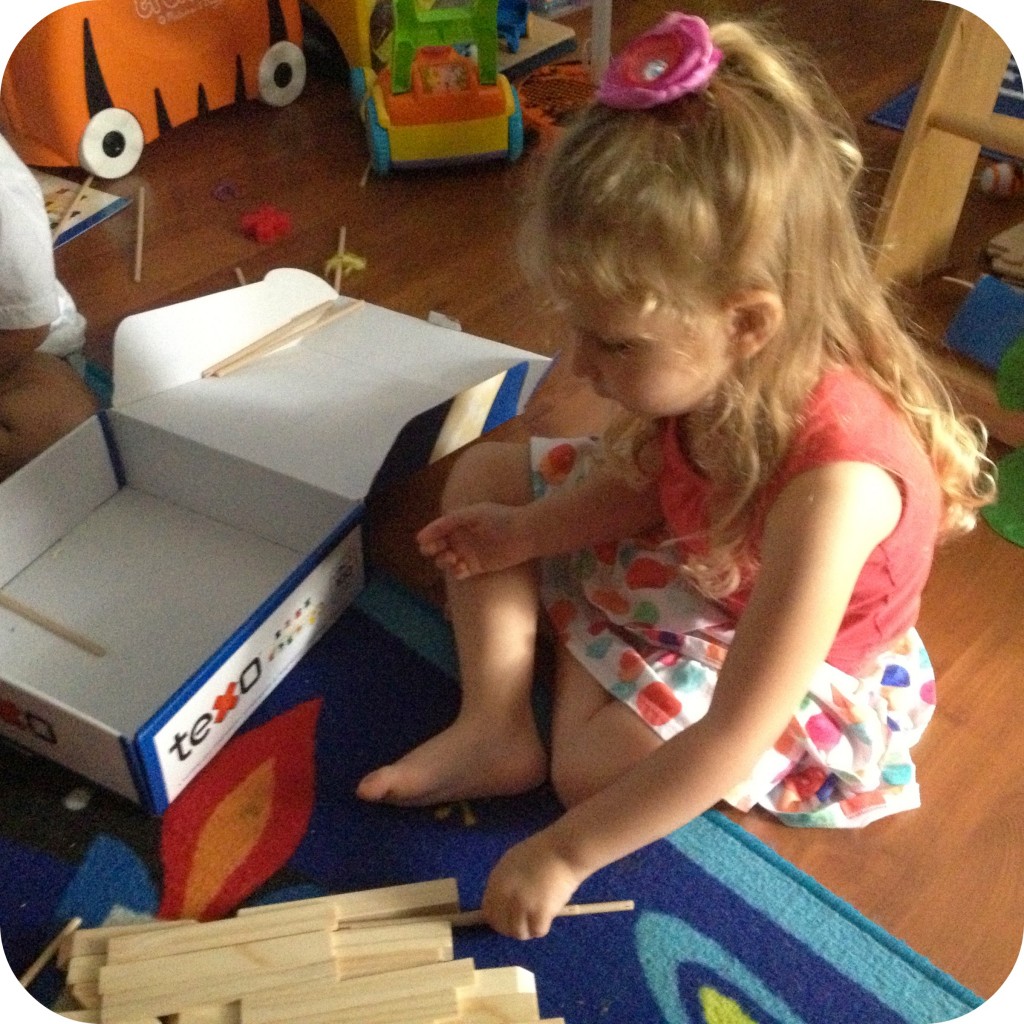 As with so many of the other wonderful Guidecraft products, the Texo construction system allows children to work on a variety of skills (while playing & having fun), including:
fine motor development
sorting
counting
matching
creativity
basic principles of construction
Visit these other great blogs to read more Guidecraft Educator reviews:
BUY IT!   Texo are available in 3 different sets: 65 pieces (RV $24.95), 100 pieces (RV $39.95), and 210 pieces ($79.95).
WIN IT! What's great about this Guidecraft Educator group is that each month, one of us will be hosting the giveaway of a product that we have all reviewed. This month, visit Pre-K Pages to enter to win a Texo construction system.
*I received the aforementioned product for free to review as a Guidecraft Educator. The opinions expressed are honest and provided without monetary compensation.