Time for another awesome Guidecraft Educator review! This time, it's for the Community and Roadway Essentials set pictured below. The Community and Roadway Essentials set includes: 6 vehicles, 12 signs, 6 community workers, and two different 4-piece family sets.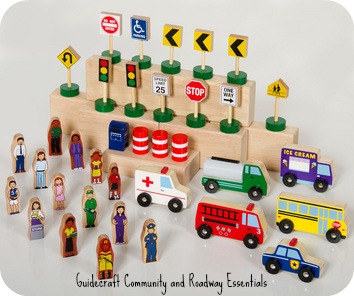 This set works well with several other Guidecraft products, including the Community Buildings: Set of 6 and the Roadway System to create a complete city. The set could also be used with any train table, doll house, building blocks, or construction set.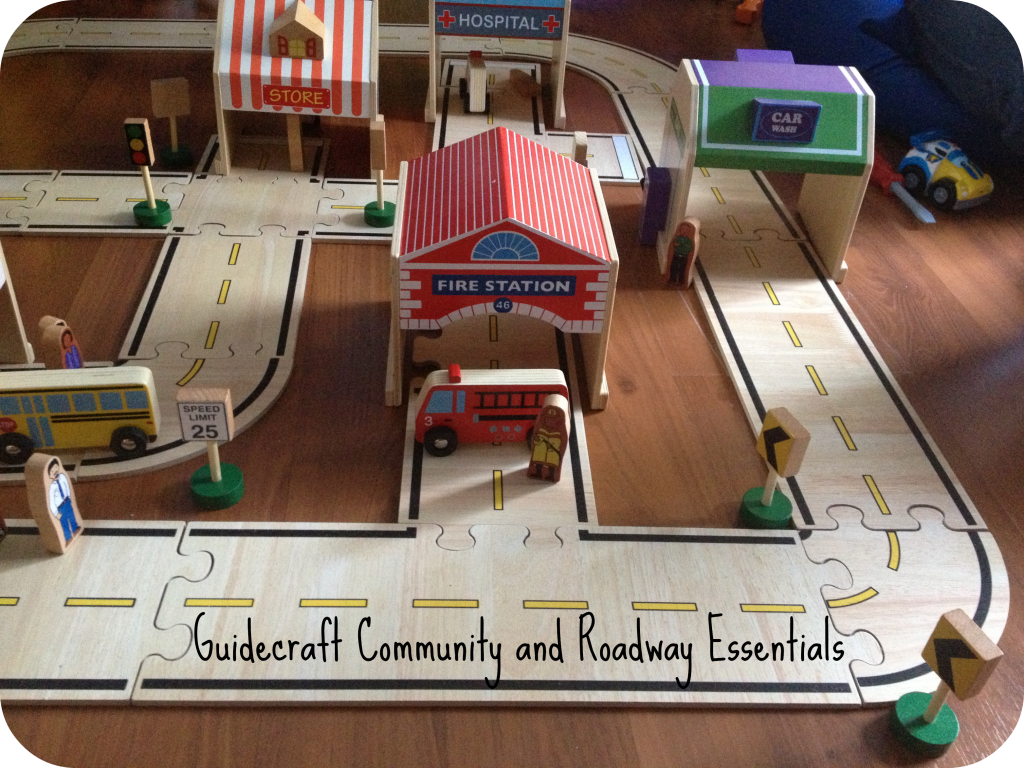 The vehicles have real working wheels, and the six community helpers compliment each of the vehicles. This set can be used to help teach young children about the different types of services and helpers we have in our communities. Children can also learn about traffic safety and following the rules regarding crossing streets, speed limits, when to stop, and when to go. As a special education teacher, I like that a handicapped parking sign was included, too. That is definitely an important sign within our communities!
The Community and Roadway Essentials set is made of solid wood. The set is appropriate for children ages 3 and up. It would be great for an early learning homeschool classroom, a preschool classroom, or kindergarten classroom to encourage imaginative play.
Visit these other great blogs to read more Guidecraft Educator reviews:
BUY IT! The Community and Roadway Essentials set retails for just $44.95.
WIN IT! What's great about this Guidecraft Educator group is that each month, one of us will be hosting the giveaway of a product that we have all reviewed. This month, visit Mommy Moment to enter to win a set of Community and Roadway Essentials.
*I received the aforementioned product for free to review as a Guidecraft Educator. The opinions expressed are honest and provided without monetary compensation.