The Guidecraft Desk to Easel Art Cart may just be my new favorite Guidecraft product! What I like about it most is how versatile it is. This one piece of equipment functions as a storage for art supplies, with four small red canvas bins, a set of 5 paint cups, and room for paper to be sorted.

It not only has a whiteboard for markers on one side and a chalkboard on the other, but it also has a roll of paper attached to the top so children can use the easel to paint.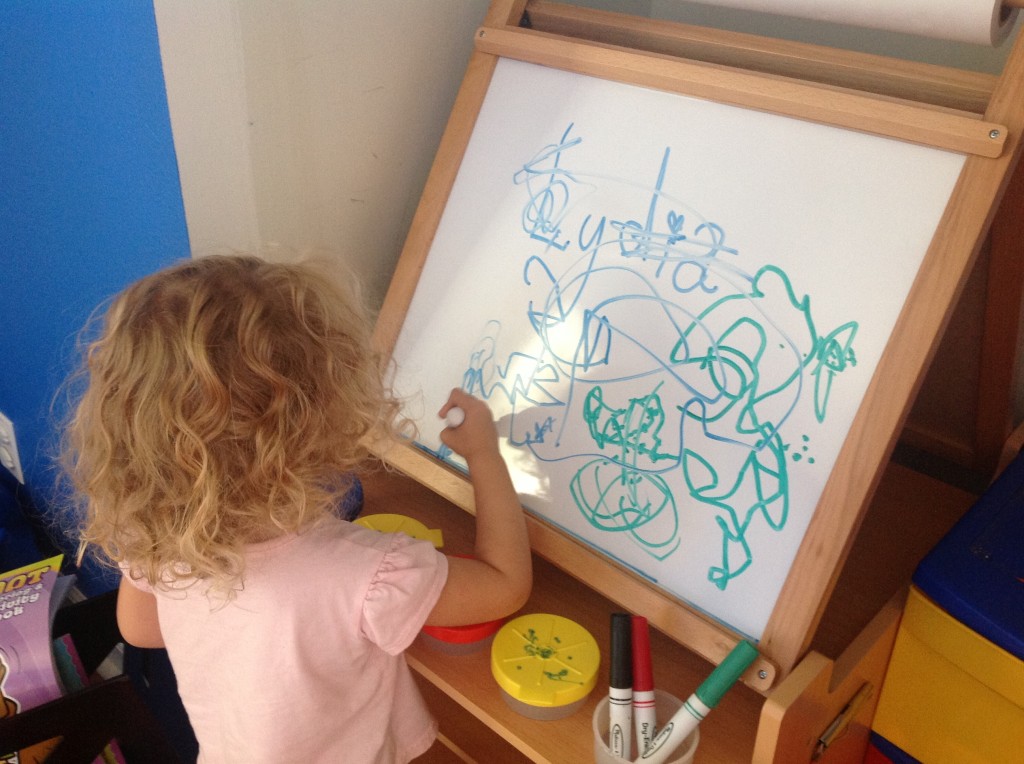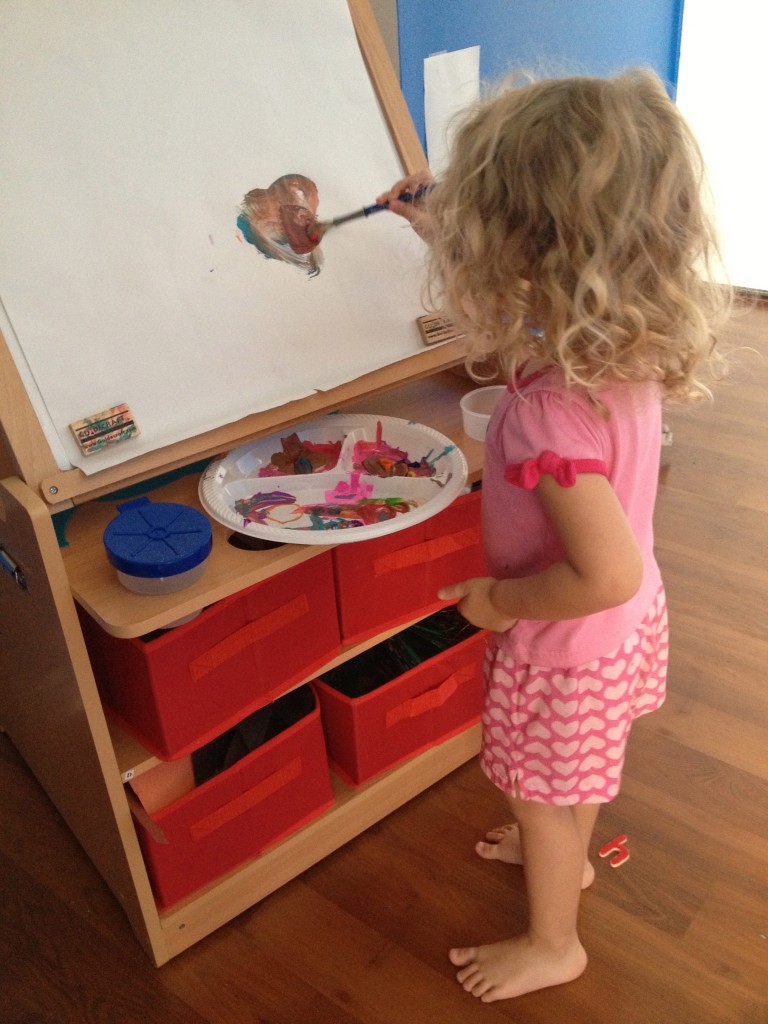 Then, when you slide the easel portion down, you have a desk that two children can stand across from one another to work together on a piece of artwork, sensory project, or any play activity. Here's a video of Lydia and Bryce playing with Moon Dough together at the desk surface.
BUY IT! The Desk to Easel Art Cart is available for $200 through the Guidecraft website. This would be a great addition to a preschool classroom, kindergarten classroom, or homeschool learning environment.
WIN IT! What's great about this Guidecraft Educator group is that each month, one of us will be hosting a giveaway of the product that we have all reviewed. Visit Katie's Literature Lounge for a chance to win a Desk to Easel Art Cart for a special child in your life. This contest is open to the US and Canada.
Visit these other great blogs to read more Guidecraft Educator reviews:
*I received the aforementioned product for free to review as a Guidecraft Educator. The opinions expressed are honest and provided without monetary compensation.