So before I tell you about GOODLIFE™ brand, a healthy dry cat food that my cats absolutely loved… I'll begin by sharing the story of how I adopted each of my cats. Summer 2004, my (now) husband and I moved in together. We decided to visit a local cat shelter to adopt a new cat. As we walked toward the back of the shelter, we found two young cats cuddled together. When we inquired about them, we learned that they were taped up in a box and left on the footstep of the shelter together. How can I separate them? I couldn't! So that's how I adopted Scooter and Skeeter. They were best friends for over 10 years. Sadly though, Skeeter passed away this past Thanksgiving.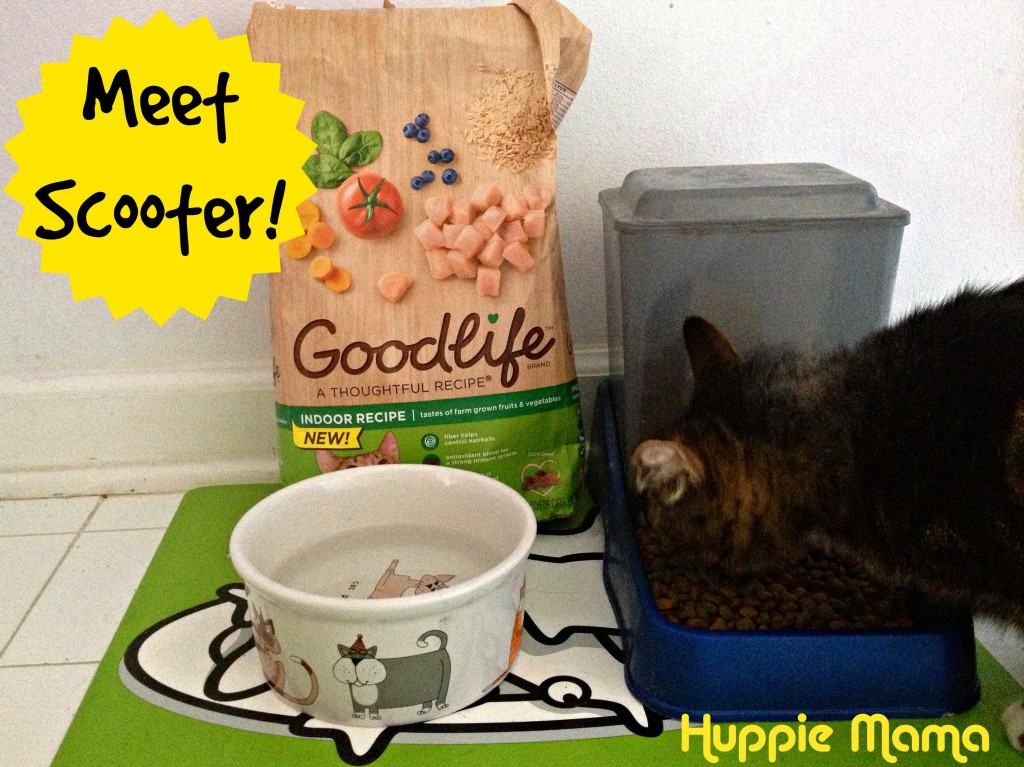 Then there's Bella. I was driving home one evening in 2007. I saw a cat dart in front of my car. I stopped the car to see if the cat was okay, and she jumped into my car! We've been together since. I didn't choose to be Bella's owner — she chose me!
As my cats get older (they are now 11 years old and 8 years old), I need to think about their health. I have always fed my family well, but it's important to feed my cats well, too, by choosing a quality cat food.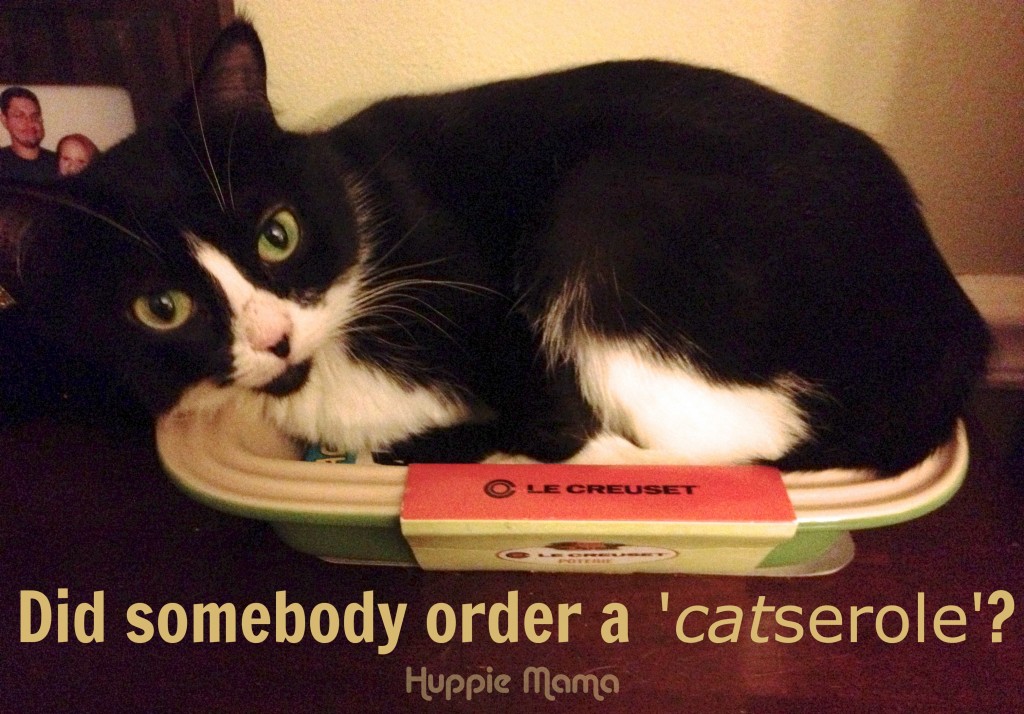 No! I don't mean THAT kinda cat food! I mean GOODLIFE™ Cat Food. GOODLIFE™ is an affordable, healthy dry food for cats.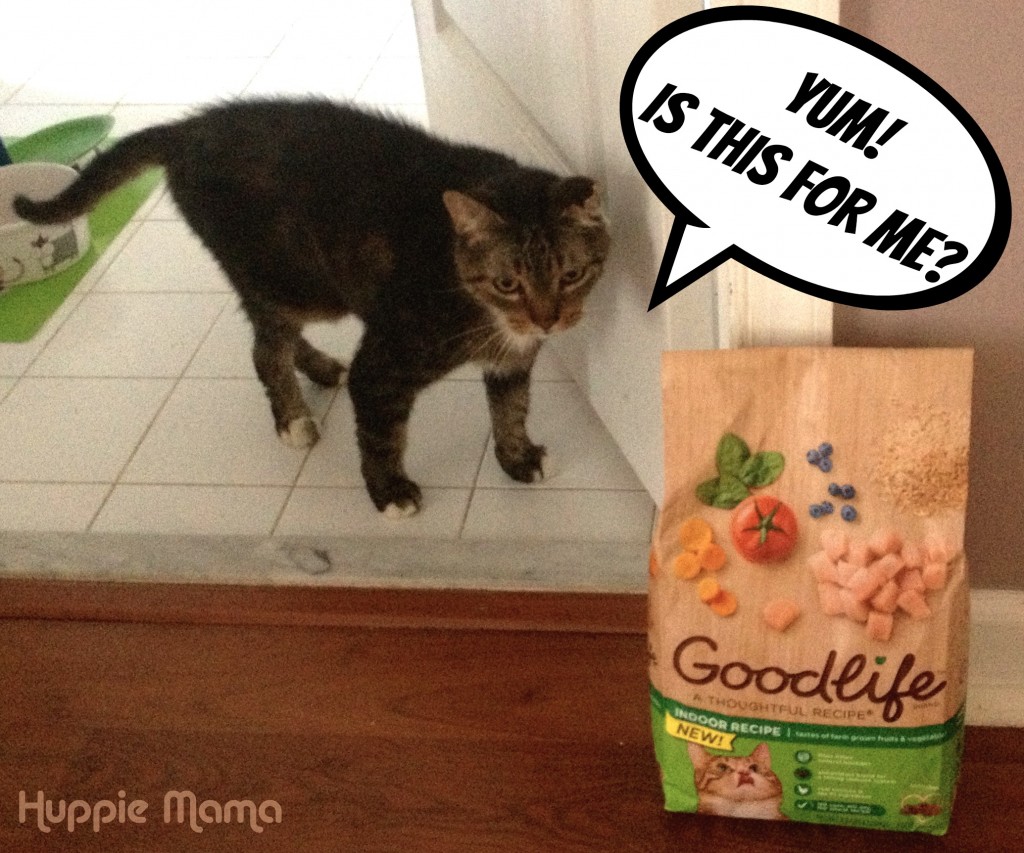 Here's a chart illustrating how GOODLIFE™ Cat Food compares to other well-known brands. As you can see, GOODLIFE™ uses real chicken or salmon as the first ingredient, contains fruits and veggies, contains no soy, corn, or wheat, and contains no artificial flavors or preservatives. Since corn and soy are the two largest GMO crops, it's nice to see that I'm not putting potentially harmful ingredients into my cats' bodies.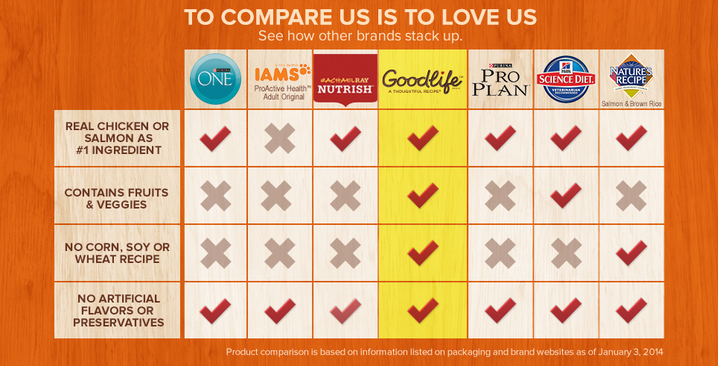 GOODLIFE™ Cat Food can be found at your local Walmart. Click here to save $1.00 with a printable coupon. Thank you #collectivebias and #goodlifepet for introducing me to this healthy dry food for my two cats, Bella and Scooter. I can tell by how quickly they devoured it that it is not only healthy for them, but tasty as well!