I saw a similar craft posted at my daughter's school when I took her to speech therapy last week, so I took a photo of it, and we created it at home. It's a super simple project that's great for kids of all ages!
Paper Plate Owl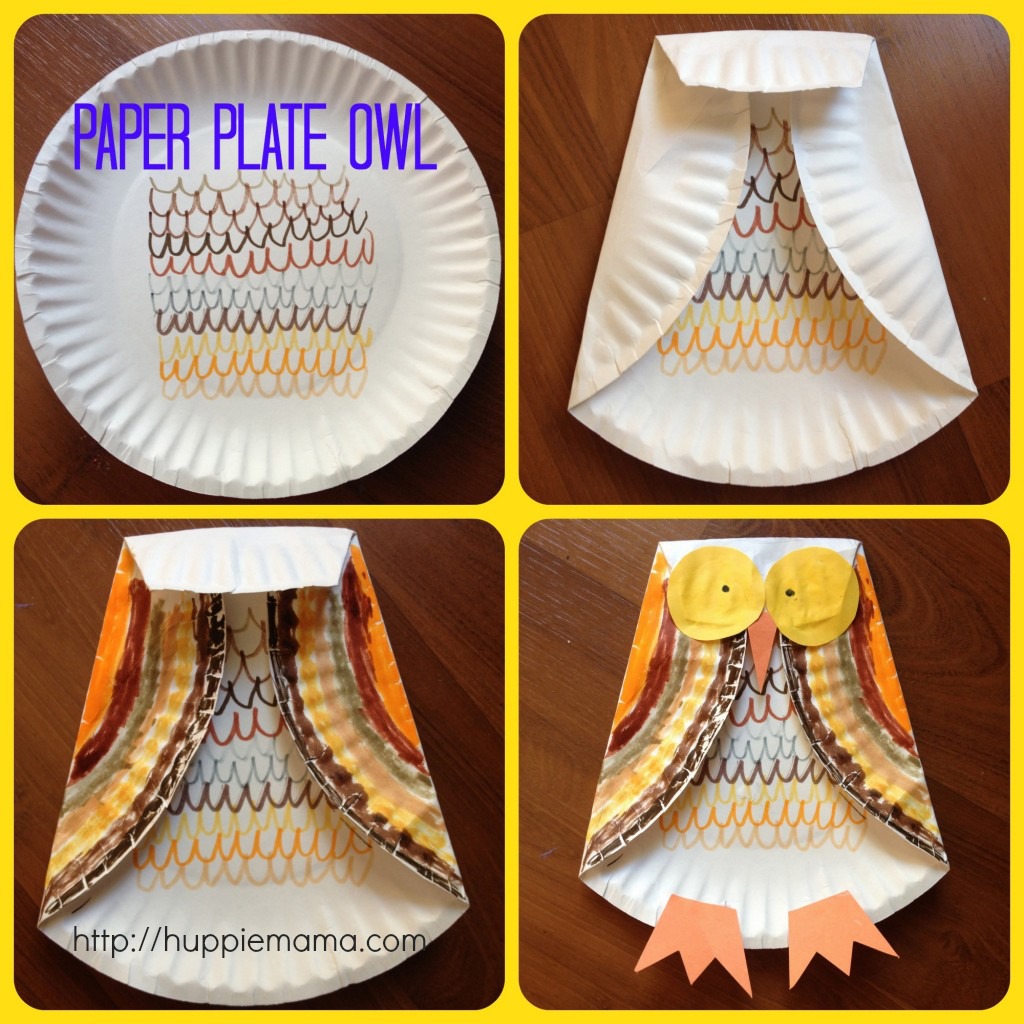 Materials:
a white paper plate
scraps of construction paper
glue
markers, crayons, or paints
Directions:
My kids also made owls. How cute are these?? Lydia's owl is on the left, Bryce's owl is on the right.