Blog Frog and Seventh Generation have partnered up with bloggers to answer the question: How do you live like the Lorax? As a family, here are five of our favorite ways to protect and celebrate the Earth:
Gardening! We have a small garden in our backyard. Every Spring we plant new seeds to grow fresh herbs and vegetables. This year, we are growing eggplants, basil, rosemary, broccoli, kale, tomatoes, chives, oregano, and so much more! Gardening is a great way to spend time with your family and teach children to respect the earth and its offerings.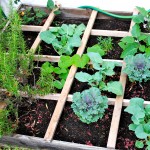 Composting! We have a compost bin so we can convert food scraps and yard clippings into nutrient-rich soil for our garden. Compost bins are simple and inexpensive to make and are a great way to reduce garbage.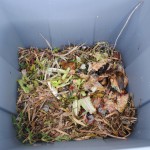 Recycling! We recycle used plastic, cardboard, paper, and certain metals in our recycling bin that is collected weekly. We also bring plastic bags to the grocery store to recycle.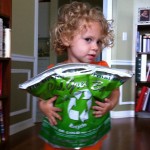 Reusable shopping bags! Reusable shopping bags are a great way to reduce waste. After unpacking your groceries, remember to wash them as needed and return them to your car for the next shopping trip.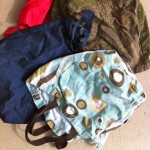 Eco-friendly household products! It is imperative that we evaluate the safety of household products, especially when there are young children around. We use Seventh Generation cleaning products (including the Free & Clear Laundry Detergent, Dishwashing Liquid, and All Purpose Cleaner) because we know they are safer for our family.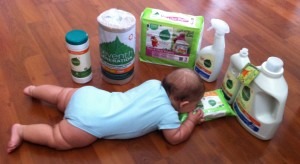 Haven't you heard that orange is the new green? Seventh Generation and Dr. Seuss's The Lorax have joined forces to inspire families to conserve the earth's resources with conscious consumption. Created with your family, future generations and the environment in mind, Seventh Generation is the natural choice for high-quality and effective products that preserve the air, surfaces, fabrics, pets and people in your home–as well as the world outside. Make a difference by choosing Seventh Generation products, now offering free shipping for orders over $50. As the Lorax says, "Unless someone like you cares a whole awful lot, nothing is going to get better. It's not."
How do you live like the Lorax? Tell Seventh Generation below and be entered to win a Green Your Home prize pack!
This is a sponsored conversation written by me on behalf of Seventh Generation. The opinions and text are all mine. Official Sweepstakes Rules.