This is a sponsored post written about the WynZyn app on behalf of Find Your Influence. The opinions expressed are honest. #WynZynSweeps
When I tell people that I earn a real paycheck from home as a blogger, I get a series of questions that often go like this:
What's a 'blog'?
You mean you don't just get free products?
Wait, you earn real money?
So how do you start earning money from home?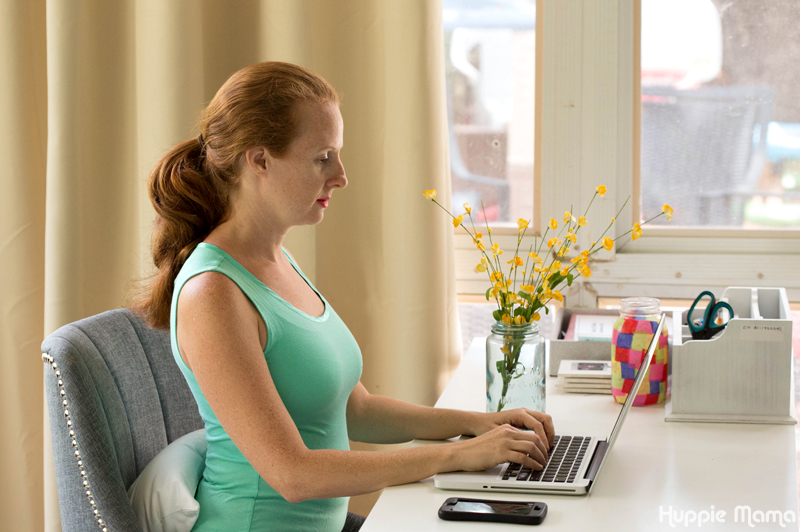 And I always give the same advice: start writing about and photographing what you love doing. Share that on your blog. It's not going to be about money from day one.
But you know what? There are some ways to earn money from from home day one. Here are some ideas:
WynZyn: I discovered an interesting new app that allows you to potentially earn money form home! WynZyn is a patent pending app where users can earn entries into a weekly cash sweepstakes in exchange for viewing daily video ads via the WynZyn mobile app or logging into WynZyn.com on their computers. WynZyn provides the ability for advertisers to reach a highly-targeted and validated audience that would be interested in their video message based on the profile information the user provided when they registered.
WynZyn is about making advertising fair to consumers, getting compensated to be advertised to, and making some extra money (maybe a lot of extra money). For the first time, consumers are actively participating in the advertising process by viewing ads that are relevant to them. You have the potential to make some extra money  just for watching a few video ads each week in your spare time. Their motto is: Don't kill time, make a killing.
WynZyn is very easy to use, and within minutes of registering, you're already able to watch ads, complete surveys, and refer friends for entries into weekly cash prizes. The more entries, the great your chance of cashing in. Pretty simple stuff you can do in minutes. Waiting for your children in the car line at school, rest time at the gym, or time spent in a doctor's office can be opportunities to earn some cash.
Visit WynZyn now to earn entries to win weekly sweepstakes.
Twitter parties: Before I launched my blog, I was really into twitter parties. They are a great way to earn some extra cash or prizes. I still use many of the prizes I won years ago in twitter parties, like my portable DVD player. You can do simple internet searches to find twitter parties (also called twitter chats), engage by following the twitter party hosts and party hashtag, and win great prizes along the way. It's a simple way to get involved in social media while earning gift cards and fun prizes for your family to enjoy.
Secret shopper: This is something I tried out when Lydia and Bryce were much younger. If you search the web a little, you will find that there are several different types of secret shopper or mystery shopper groups. You can sign up tor receive emails regarding opportunities that are available in your area. It's a great way to earn a few extra dollars in your spare time.
Social media giveaways: Beyond twitter parties, there are always a lot of social media giveaways you can enter to win great prizes, like gift cards, computers, cameras, clothing, and more. Try searching hashtags on Instagram, Facebook, and twitter like #prize #giveaway or #contest to see what you can enter!
So now that you've learned a few ways to earn money from home, how do you plan to start? What other ideas and questions do you still have?